Disclaimer: You might want to hop on a plane to get these Israeli products after reading this post.
You only know a country well after you visit the local grocery.
While Kosher American supermarkets have been importing foods that once we could only find in Israel (hello Pesek Zman, Krembo, Bissli, and Tnuva quark cheese), I'm always finding new things that we Americans can still put on our wish list.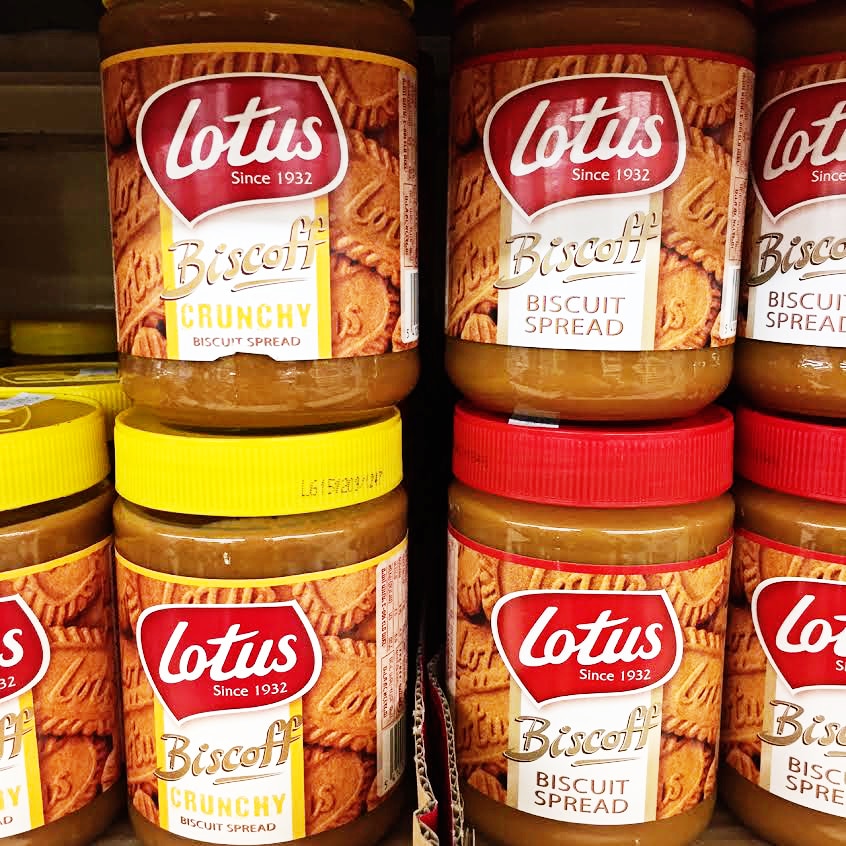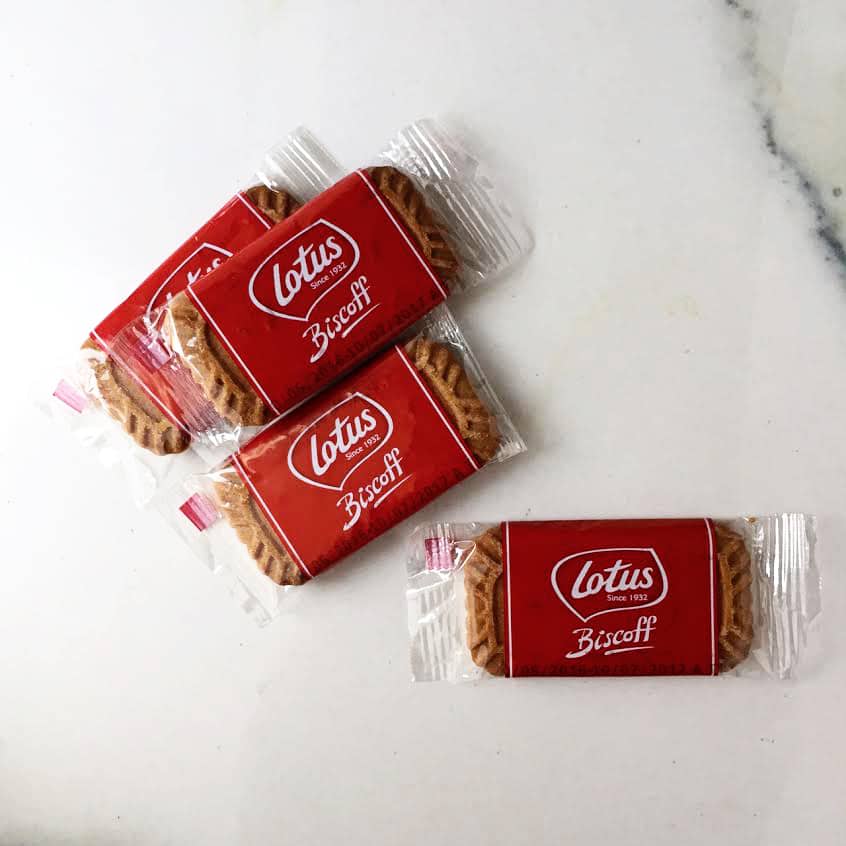 Once upon a time, I had family members drag down a dozen jars of Biscoff to the US.  Now (like literally only a month ago) NY/NJ supermarkets started carrying kosher Biscoff. It's delicious on its own enjoyed simply with a spoon, or replace it in any recipe that called for peanut butter, or chocolate spread.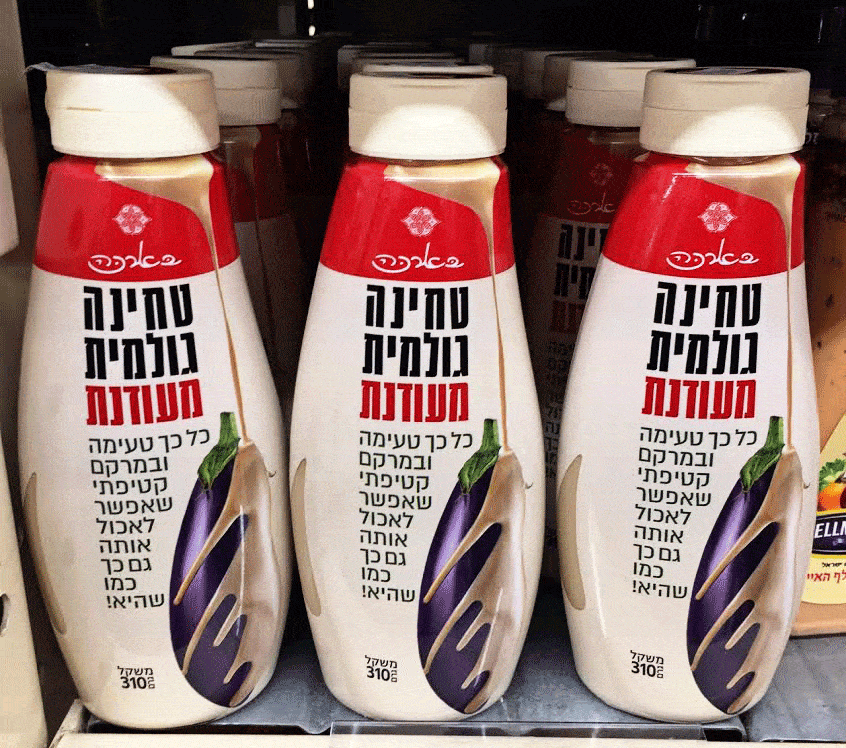 The land of Milk and Honey also brings you the best techina and halva. Above is a squeeze bottle of tahini (the thick paste) before it's made into techina. In Hebrew it's called Techina Golmeet. It's a squeeze bottle with rich techinah flavor that's great over salads or quinoa. I think of it as the adult version of ketchup.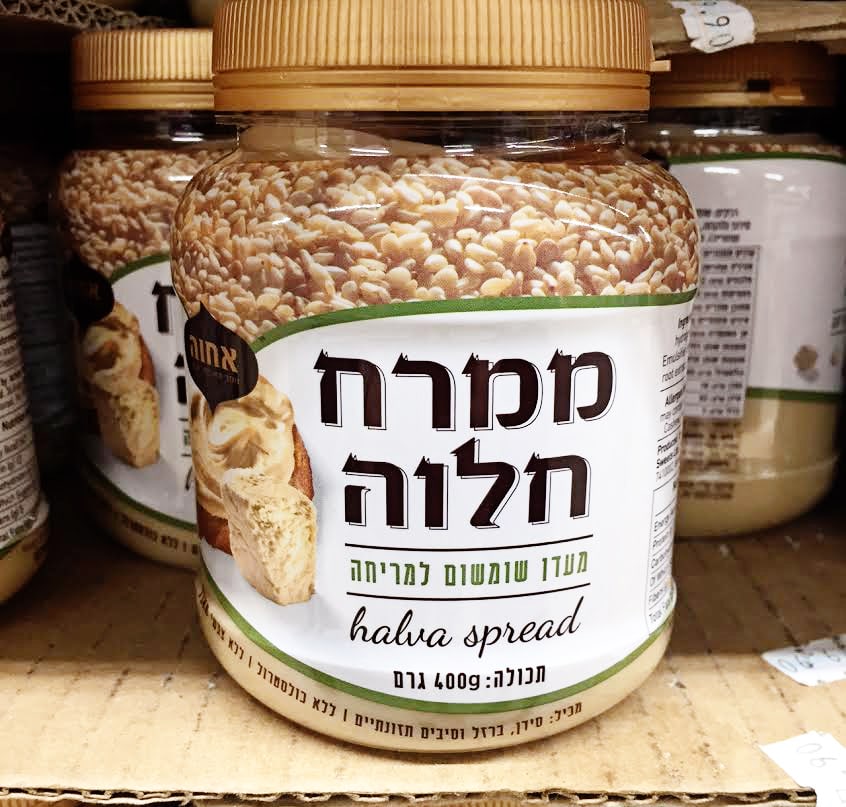 Move over peanut butter, Israel also has halva spread…sigh.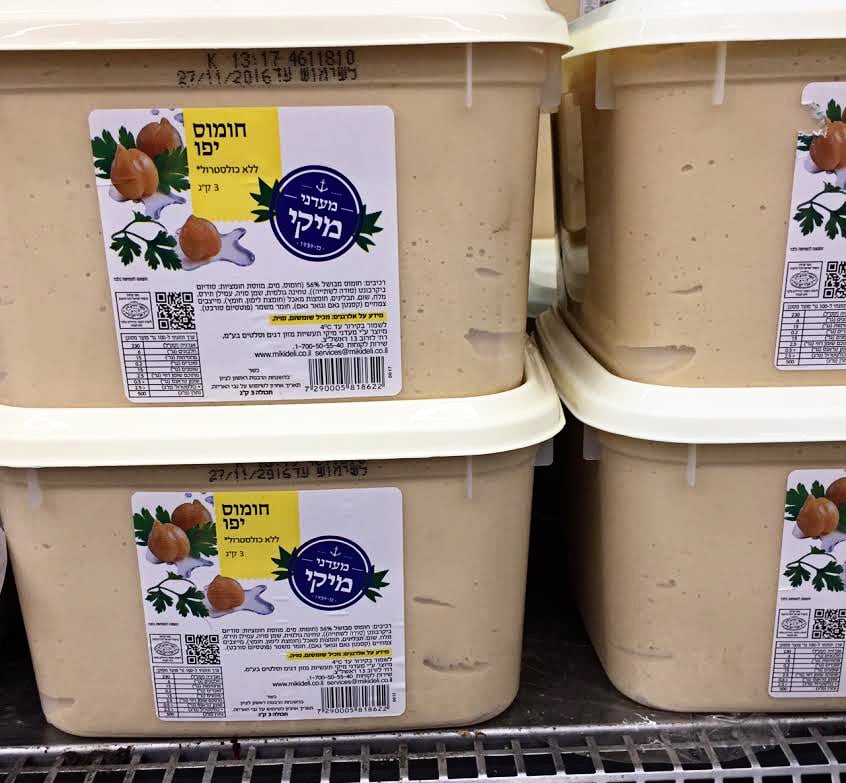 We may have mini chummus that work great for a quick snack, but Israeli Supermarkets carry 3-kilo tubs of chummus for a crowd. That 6.6 pounds of chummus. Let that sink in.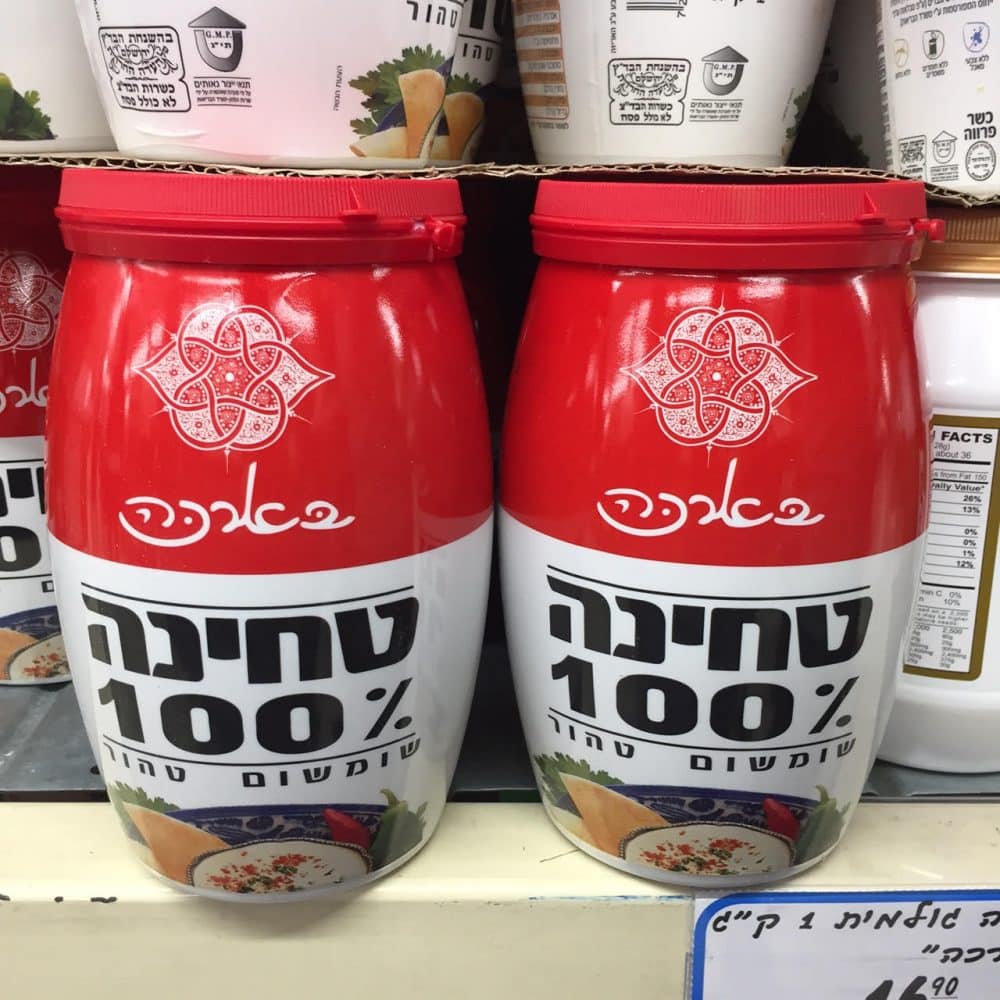 Baraka Tahini. I have seen this in the U.S., and while I don't want to get into a tahini war, my sources say it's the best tahini there is.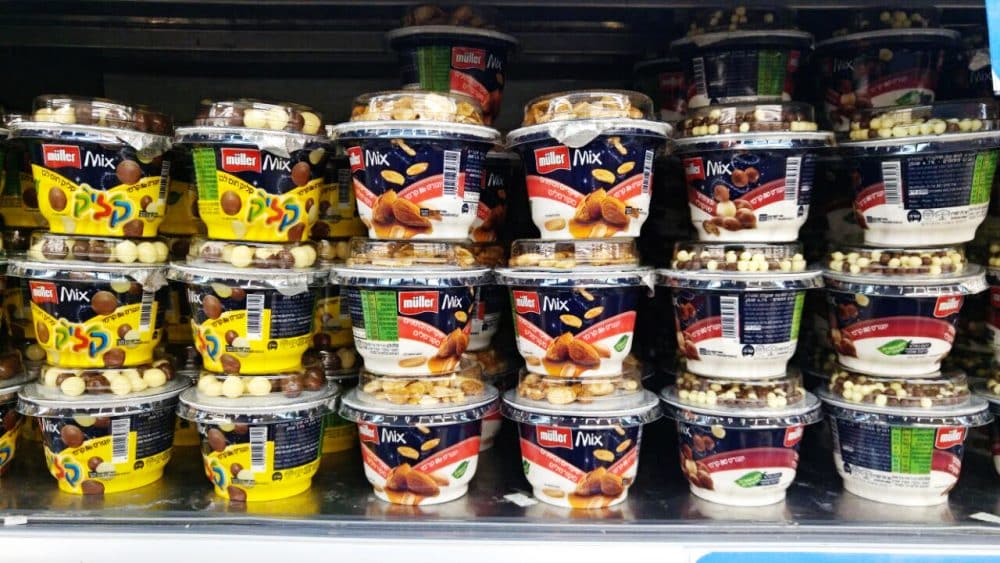 Americans ruined the concept of a good healthy breakfast by introducing cereal and milk as a meal. Israeli yogurts are catching up, taking things to a whole new level.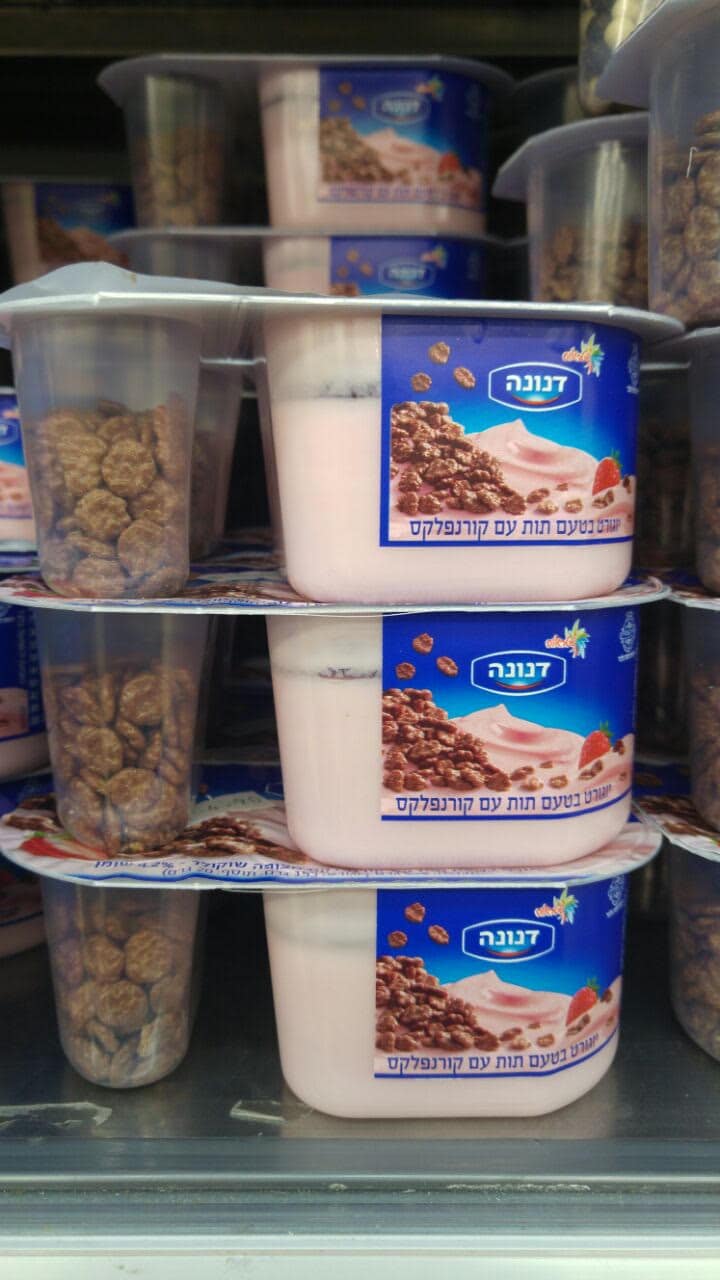 Above is strawberry yogurt with chocolate cereal,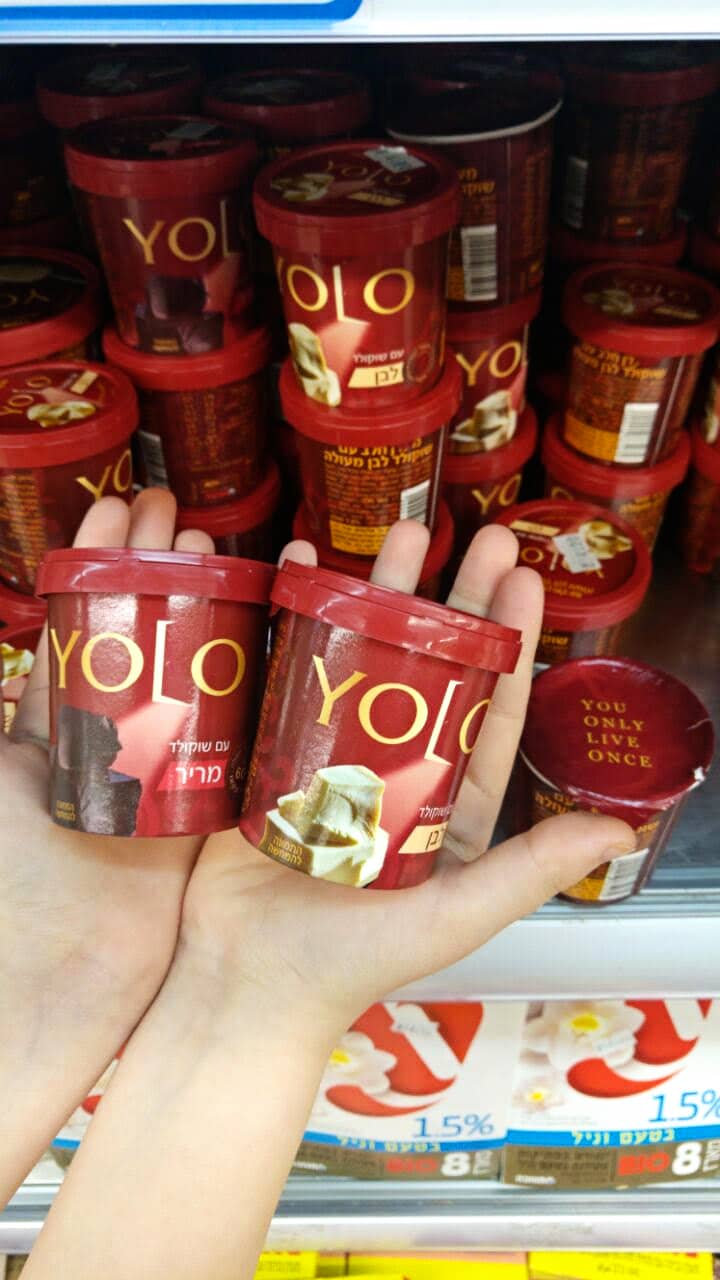 YOLO (you only live once) which is a rich, rich dark or white chocolate yogurt that tastes more like dessert (perfect for Shavuos BTW),
and everyone's favorite: Israeli Shoko (chocolate milk) in a bag. Seasoned travelers know that they must freeze Shokos and bring over frozen chocolate milk to the U.S. Then you defrost and imagine you are still in Jerusalem.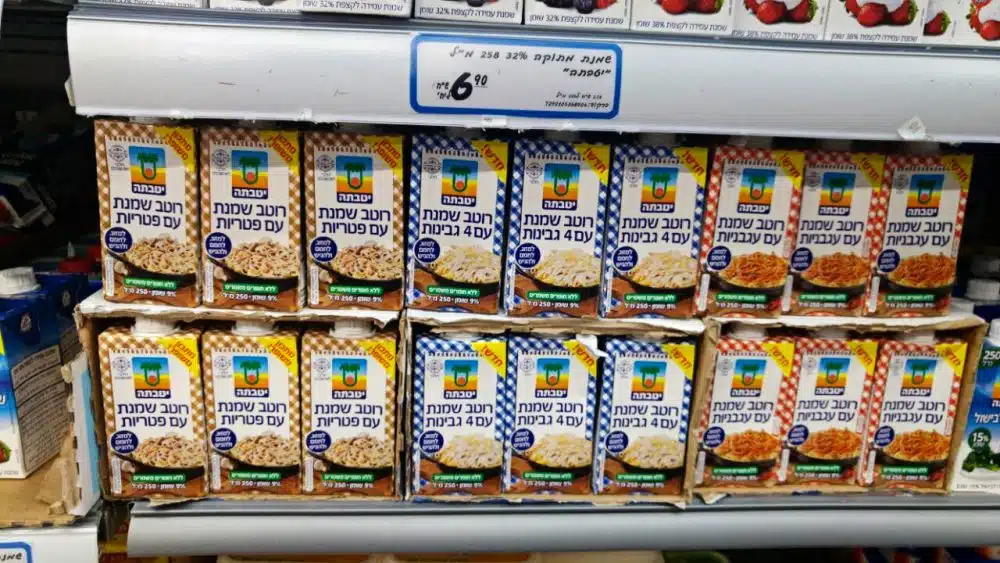 How about these pasta sauces for the lazy cook? What could be better than Mushroom Alfredo, 4 Cheese, or Tomato Cream (like Penne Al Vodka) sauce in the fridge section of your supermarket? Boil up a pot of pasta and pour over the sauce for a gourmet dinner.
We can't forget snacks. Yes there are Doritos in America. No, they aren't kosher. The land that gives us Kosher Pizza Hut and McDonald's also gives us kosher Doritos.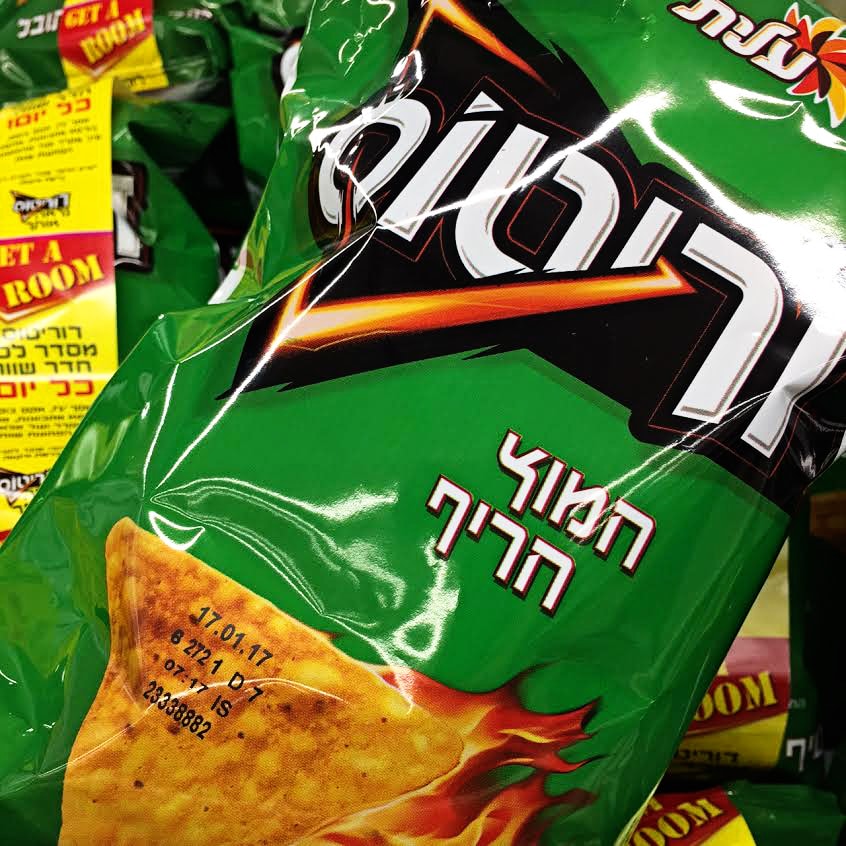 Some say the green bag is the best flavor. Honestly, you should buy all the flavors and decide for yourself.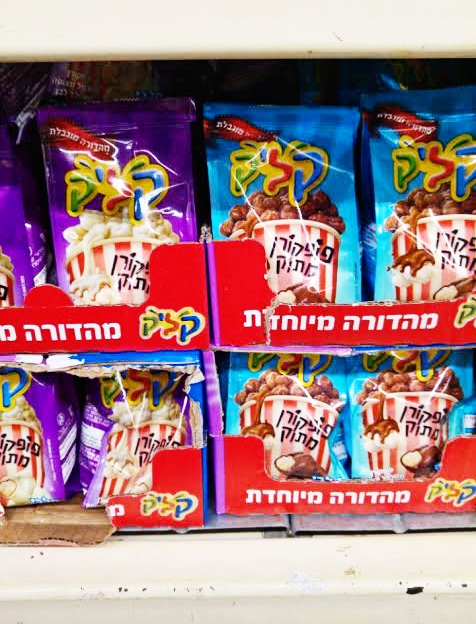 Last but not least: the chocolates. Almost every Israeli chocolate is imported to the U.S. Those chocolate-covered popcorns are not. Why? Hopefully, by the time everyone is done reading this, groceries will stock them.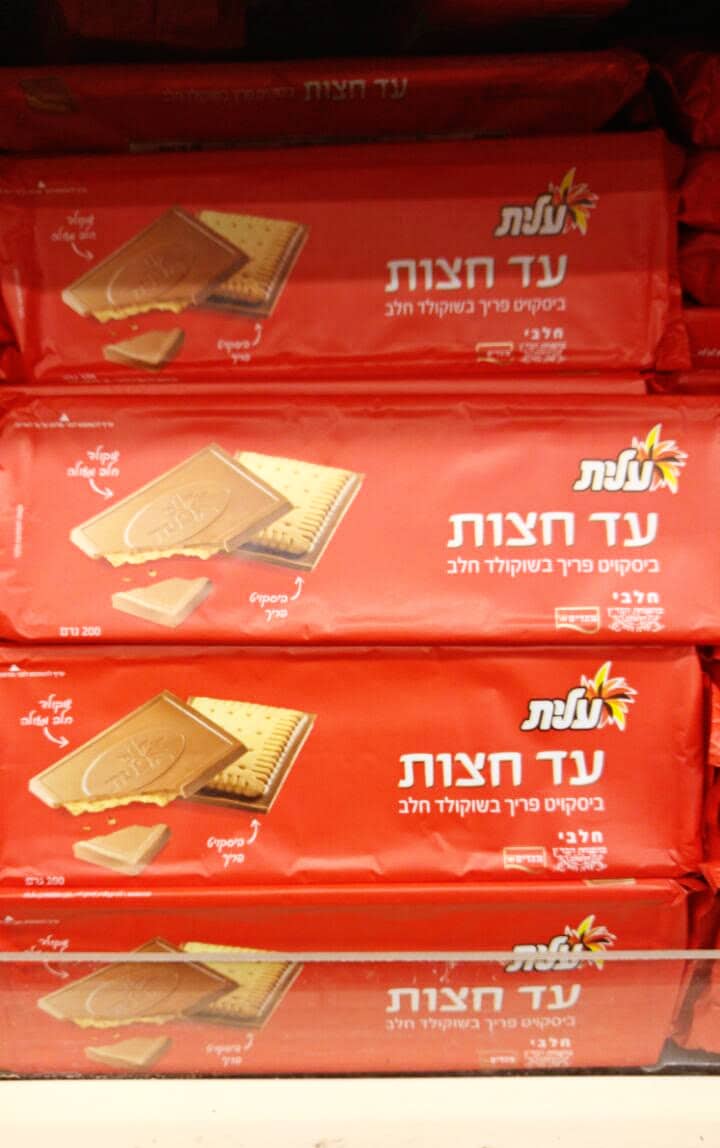 And Elite has a tea biscuit covered with chocolate called Ad Chatzos (Until Noon/Midnight). I'm not sure why it's so great, but if it was up to my children, they would have left all their clothing in Israel and filled it up with a suitcase of these.
Did I miss anything? (I know you are thinking of Krembos, but I've seen them at every American Kosher grocery.)