Are you a carry-it-all mom come summertime? No matter the adventure, you've got the stuff you need hanging on your shoulder? Whatever your handbag needs are come summer, there's a tote for that.
There's something about summer…mom just needs a bigger bag. What is it? The sunblock? That book or magazine that you wanted to read by the pool? The water bottle? Whether you want something you'll toss after the season, or a bag you'll use again year after year, there's both trendy and timeless picks for every budget.
$30 – $60
Urban Expressions Stripe Tote Bag
Definitely the most style for the buck. Available in metallic silver or black.
Faux Suede Bag in L.A. Pink

A bag that captures the summer spirit.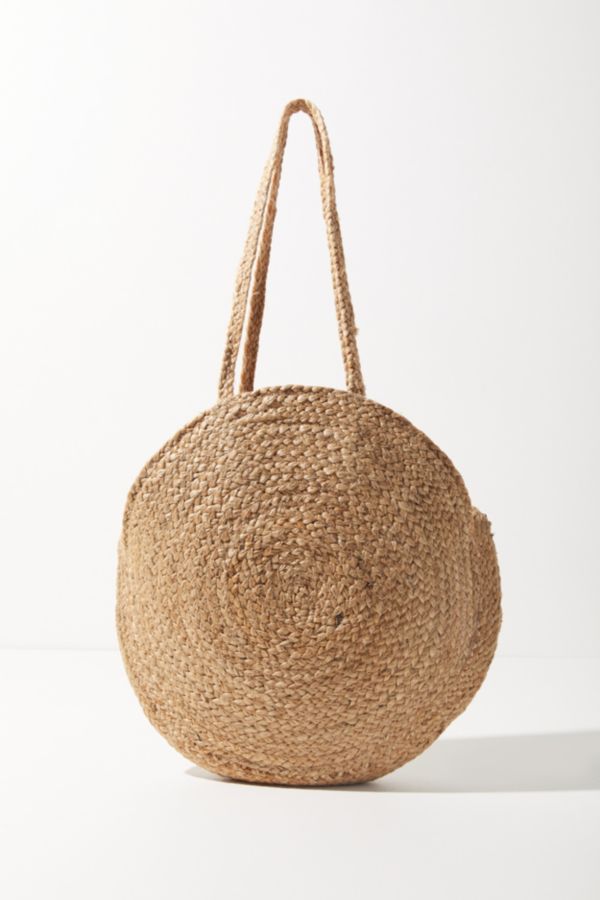 Like the straw-in-summer but don't know if the style clicks with you? This jute straw bag comes in black for no risk summer style.

So much summer spirit and style in one little…ok big…bag.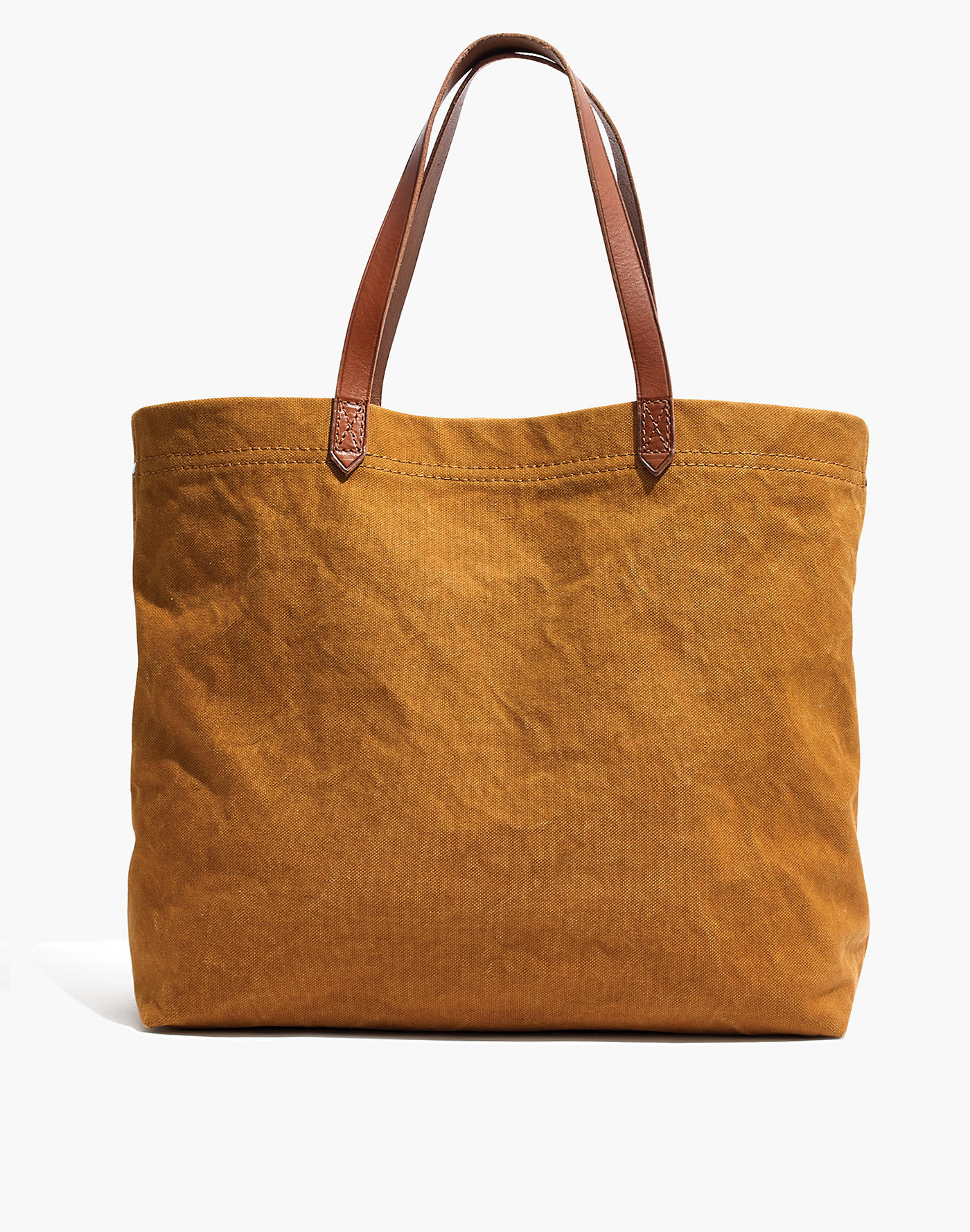 Easy, casual, comfy to carry, yummy colors. What we expect from Madewell.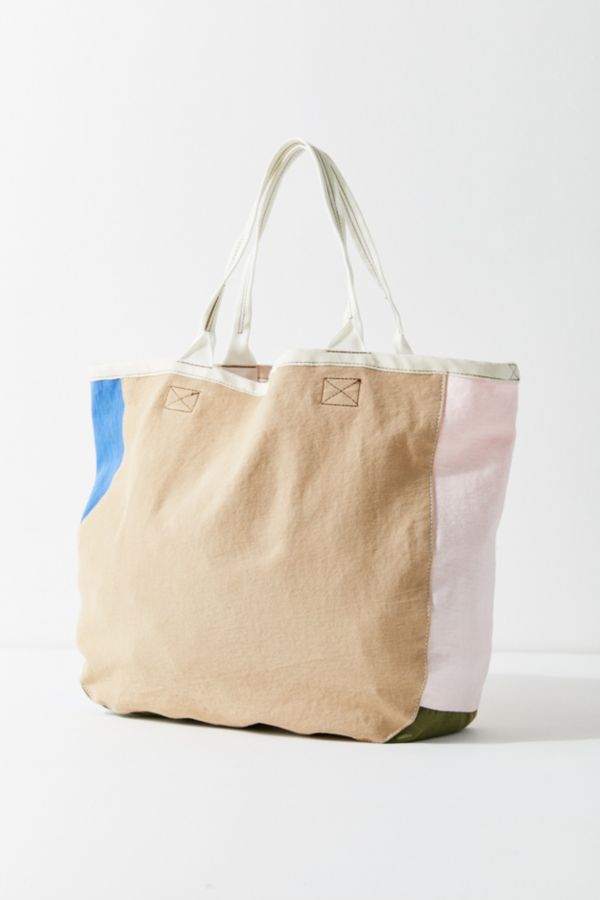 This may become your "everything bag"…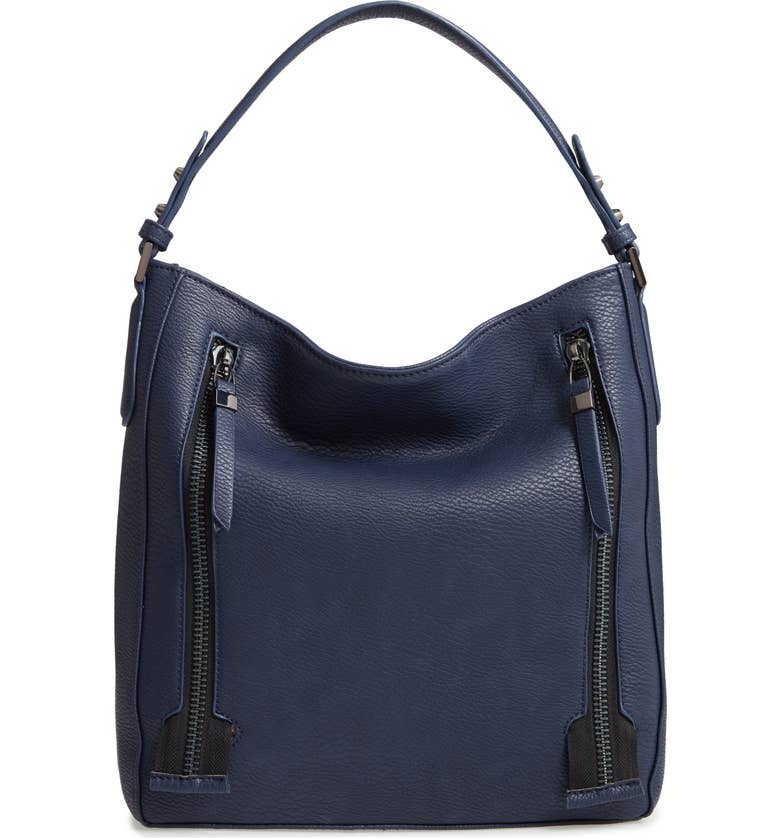 If you like to stick to dark colors, these chunky zippers on this bag still add a touch of fun (plus there's plenty of pockets).
Vera Bradley Drawstring Family Tote

Leather not for you? Prefer something whimsical and fun, that you don't have to worry about ruining in the sand? The Vera Bradley tote will go where fancy bags won't.
$70 – $100

Working off location this summer? Commuting but want something fun to carry along? This Kelly Green bag (also available in other colors) will complement your summer whites.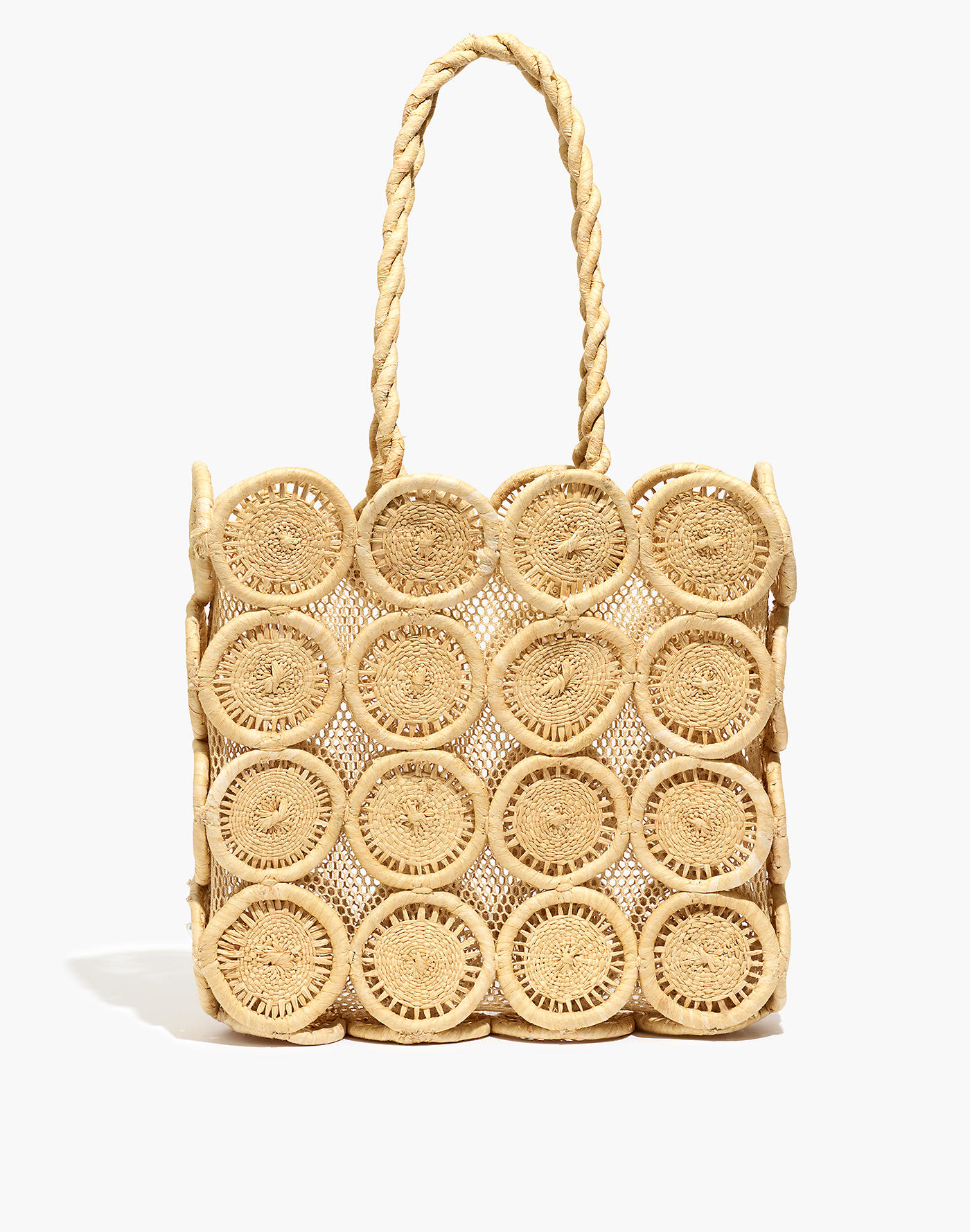 This straw number from Madewell reminds us of lemon slices. Just sayin/'

This zips closed (unlike lots of totes), and the basketweave and braid details give it charm.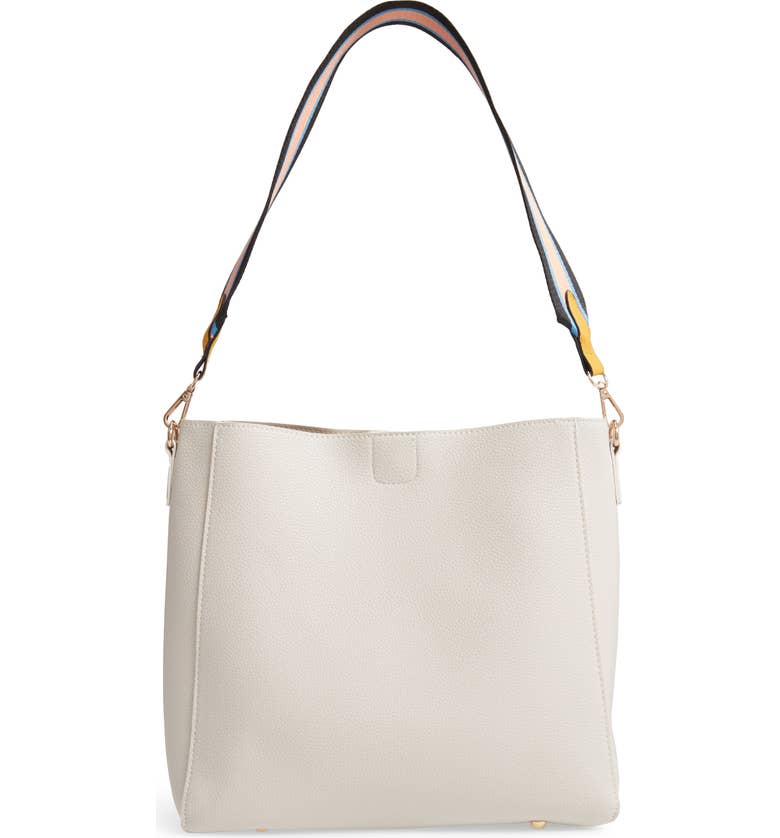 Love the cute straps and roomy interior.
$100 – $200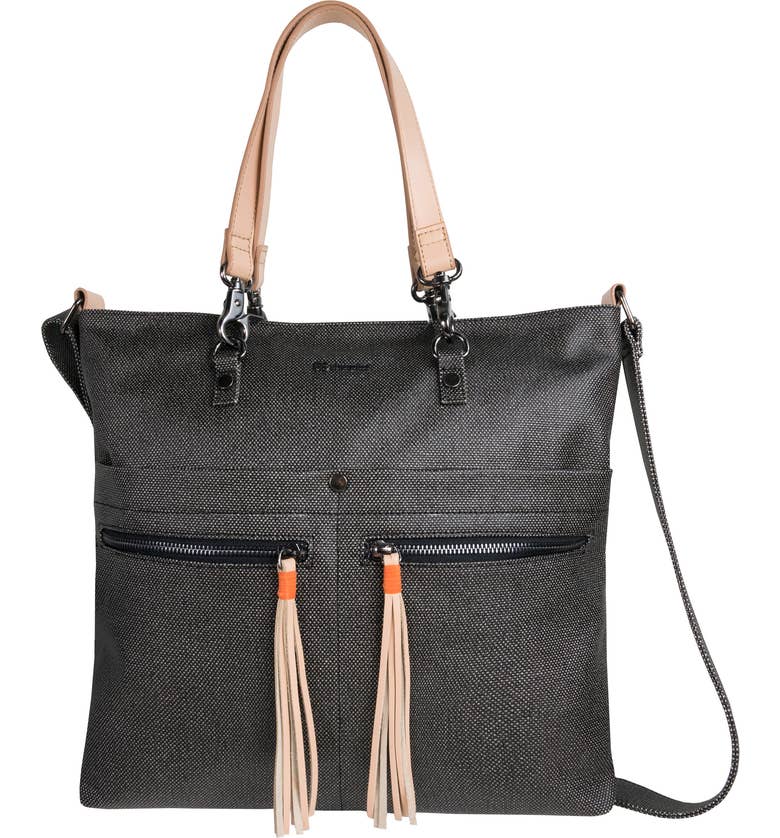 This bag is BIG for real mommas with stuff, with lots of pockets and fun tassels to boot.

Love a designer deal? Nab this one and other styles as well at half price or less.

PVC for summer? Sounds cool and indestructible. Like that luggage tag industrial touch. 
This'll always look neat. Classic Everlane minimalism made of premium Italian leather. It'll be by your side summer after summer.
$200 & Up
Marc Jacobs Empire City Leather Tote

If you like more structure and polish, but still lots of space, this is a great deal for a designer bag.  

Do you love Everlane quality, but really need something that closes (and is still wonderfully big?). The Form Bag also comes in mini.

Really cute details with the logo strap and attached pouch inside to keep your valuables safe.
Dooney & Bourke Pebbled Leather Tote

If an Italian designer bag is in the budget, and you absolutely need those pockets that zipper close (lots of 'em), this is the bag you'll love.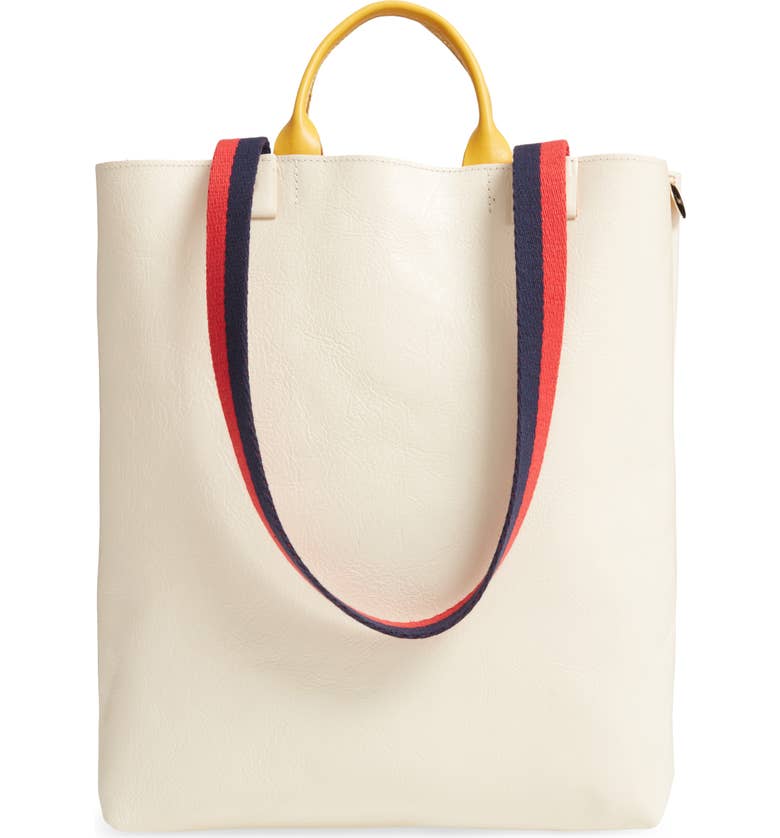 This Italian leather tote comes in white…or a rusty miel if you'd like to enjoy it (and keep it clean!) beyond the summer season.
Perry Reversible Colorblock Large Tote

This is the most expensive in today's roundup but it's just so colorful and cute. And it's reversible, so you can wear the baby blue side for summer and the hunter green side for fall and make believe you got two bags instead of one. If you prefer more conventional Tory style, you can go with the classic Ella bag.