Chol Hamoed Pesach was spent at home and your kids are pining for that fun outing. But what's open? And what's safe? These spots have precautions in place — while keeping all the fun intact.
Compiled and Photographed by: Sarah Einhorn
I feel that after being in lockdown and after social distancing all these months due to the Covid-19 pandemic, most people I know are pining for some indoor fun and amusements this Chol Hamoed albeit in a safe environment with proper Covid protocols.
Below are some Chol Hamoed attractions open. It is advisable to call ahead or check online for hours and to see if reservations are needed. Once attractions started reopening, a lot of places began limiting their capacity to a small percentage of their regular amount of visitors. Keep that in mind when you decide where you want to go.
————-
Thrillz: Danbury, CT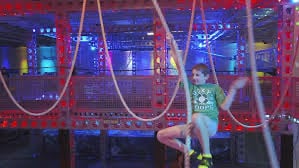 It was fascinating to see how the adults were enjoying Thrillz as much, and sometimes even more, than the children (48 inches tall is the minimum height). Thrillz does not just have a regular obstacle course. The course is designed with such genius that it is hard to tear yourself away from the obstacles. We found ourselves trying again and again either to try and master the obstacles or just to enjoy it again.
The Obstacle Course is included in the Fly Time tickets. The obstacles don't stay the same. There are always new ones added and obstacles changed to keep it exciting. The Obstacles are simultaneously exciting, challenging and varied to accommodate all levels of ability.
There is the Sky Tunnel, Monkey Bars, Swinging Ropes, Slackline, Flying Saucers, The Sweeper and Rolling Log, Trapeze Hoops, and Tarzan Ropes for the very skilled, jousting and trapeze were recently added. Each obstacle is unique and you just have to visit to see what each one offers. Part of what makes Thrillz so much fun is that the Obstacles are elevated and all along you try your best not to lose footing. If you do, no worries, all the obstacles have airbags below to catch you if you fall.
The 3D Rock Climbing Walls offer a variety of exciting themed walls to climb. One wall is designed as a Lego wall while another is designed as a tree or a wall with tires on it.
There are also activities that do not require agility and special skills. The Super Slides are slides that end mid-air and you fall onto an airbag. The three 70 foot unharnessed zip lines allow you to sail over the pinball themed airbag and see who can jump and score the most points when landing. There is also the Free Jump area where you can jump onto a giant airbag from above and experience the thrilling sensation of a freefall.
Thrillz also has additional activities and many arcade games. There is a Virtual Reality Roller Coaster, Axe Throwing, Laser Tag as well as a café with a lot of seating.
Thrillz has a trampoline park Jumpz (formerly Bounce) next door. It can be accessed from within the building. Often families will go with the younger children to Jumpz (although it is suited for all ages not just little children) when the older ones are at Thrillz. During Chol Hamoed tickets purchased can be used at both facilities simultaneously.
Masks must be worn while visiting Thrillz. They take cleanliness and safety very seriously and clean between each group. The staff is friendly and professional. They help make your experience at Thrillz an experience you won't forget too soon.
Address:
Phone Number:
(203) 942-2449
Chol Hamoed Hours:
Monday-Thursday:
First session 11:00
Slots need to be booked online or by phone.
https://www.thrillzdanbury.com/book-now
Special CH Sukkos Pricing-Price for 2 Hour Session in Thrillz and Jumpz:
Above 48"-$23
Children must be 48 inches or taller to enter the Obstacle Course.
Below 48"-$13
Ages 2 and Under: Free
All Flyers are required to wear slip-resistant reusable socks for safety reasons. If you don't have your own they can be purchased for $3.
Laser Tag starts at: $20 per person
Axe Throwing (10 throws): $5
Gyro Tumbler: $4
VR Roller Coaster: $6
Approximate Distance from:
Brooklyn Bridge: 1 hour, 10 minutes
Lakewood: 2 hours, 10 minutes
Monsey: 1 hour
Website: https://www.thrillzdanbury.com/
————
Monster Mini Golf: Paramus, NJ (multiple additional locations)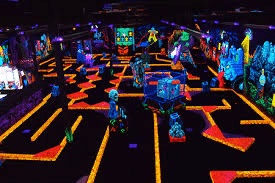 I wanted to do something different, something indoor, and something fun. Monster Mini Golf definitely fits the bill.
The entrance of Monster Mini Golf takes visitors straight into the arcade game section. There are games to suit all ages and stages. There are new updated games and some of the old classics. Tickets can be redeemed for a king's ransom at the prize counter, including many glow-in-the dark prizes.
Everything at the 18 hole Monster Mini Golf facility is glow-in-the-dark including the mini golf course, the golf balls and even the score sheets.  The course has various creative monster themed holes. Some have characters that talk, wiggle and move. Beware! Some of the creatures may move when you come close. Monster-style music is broadcast all over.
Test your skills with the Lazer Maze. See how quickly you can emerge from the room without breaking a beam. There are options of playing on your own or with a partner.
Face masks are required while in the building.
Address:
Phone Number:
201-261-0032
Chol Hamoed Hours:
Opening 12 PM
Reservations recommended.
Mini Golf Price:
Little Monsters: $9
Big Monsters: $10
Double Play – 1 round of Mini Golf, $5 Arcade Card
Little Monsters – $13.00
Big Monsters – $15.00
Triple Play – 1 round of Mini Golf, $5 Arcade Card, 1 Laser Maze play
Little Monsters – $14.00
Big Monsters – $16.00
LASER MAZE
Single Game: $3.00
Approximate Distance from:
Brooklyn Bridge: 30 minutes
Lakewood: 1 hour, 15 minutes
Monsey: 20 minutes
Website:  http://www.monsterminigolf.com/paramus/
————-
Glassworks Studio: Morristown, NJ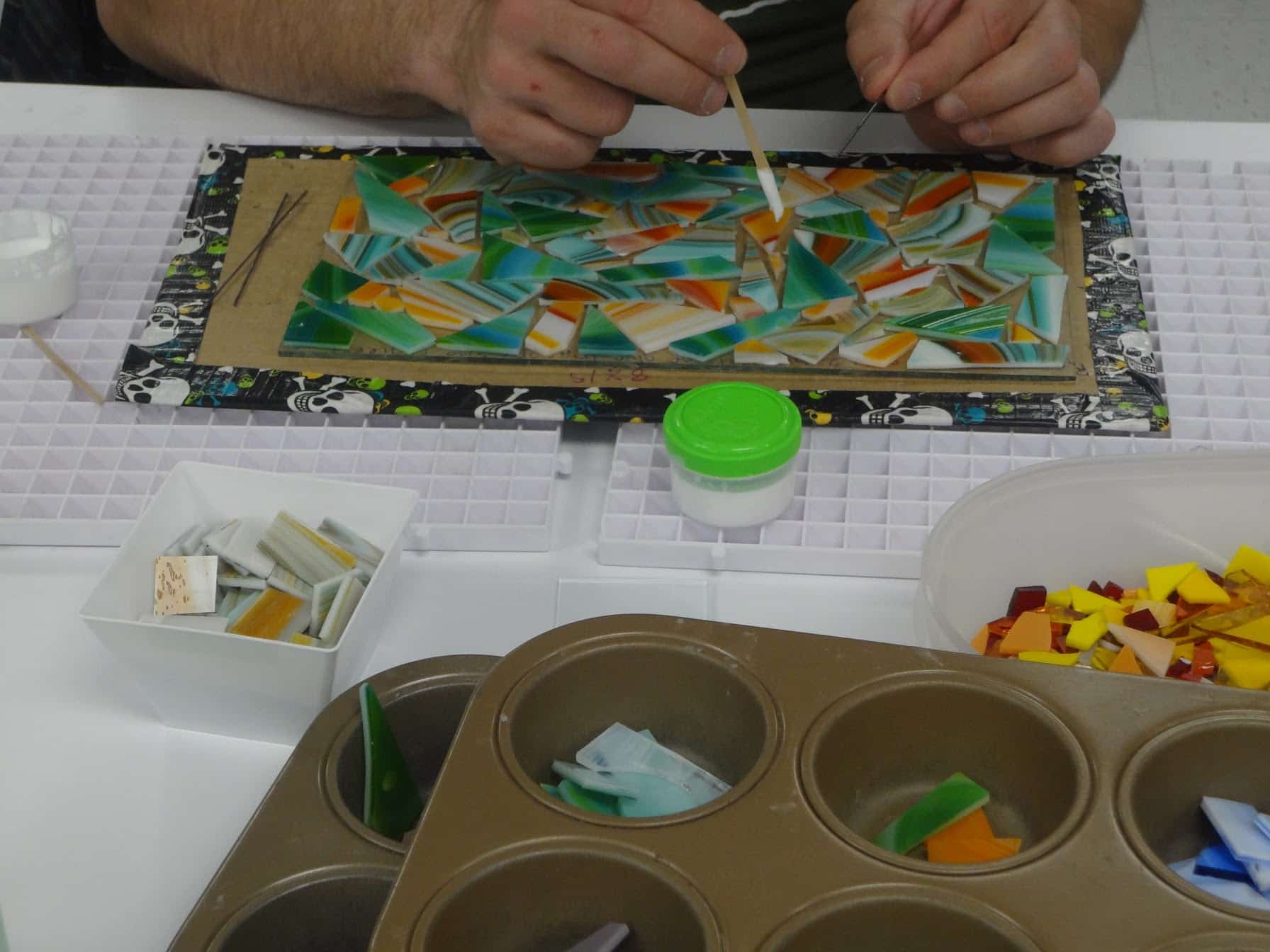 Whatever you choose to create at Glassworks Studio, whether you choose to do an abstract design, or a picture, ends up looking professional after they are fused. You don't need to be an artist and there is no right and wrong.
We visited Glassworks Studio one Sunday afternoon (pre-Covid19) during walk-in sessions (reservations are necessary to guarantee that there will be enough space). The place was hopping. There was enough staff for everyone to get their own individualized attention. There was also a birthday party taking place in the adjoining party room.
When we arrived, we were told to choose what we wanted to design. There is an incredible amount of options including vases, bowls, trays, coasters, circle shapes, heart shapes, picture frames and many types of specialty items to decorate. Once we chose what to decorate, and gained inspiration from the many samples, we were seated with the materials, tools and instructions.
Stacey, the owner, explained to us how we can decorate our glass squares. Either we can decorate by creating our own design or by tracing one of the many pictures they have and using that as the guide. We were shown how to cut the glass and we also were able to choose from the plethora of cut pieces all divided by color. We were given goggles for safety while cutting, and glue to secure the glass pieces so that the glass stays in place.
Once we finished our projects we left it there to be fused. Projects are ready a week later for pickup. For more distant cities, they offer to help send your project home with someone that comes at a later date.
It was an amazing experience cutting the glass and creating our masterpieces.
Covid Update:
To make your visit as safe as possible we have taken the following steps to protect you and our staff:  All customers, for all reasons,  by appointment only.  No walk-ins.  Seatings are spaced so each group has the studio to themselves with an instructor.  25 % capacity maximum 20 people.
Address:
Morristown, NJ
Phone Number:
973-656-0800
Hours:
Walk In Studio Open Hours
Ages 3 to 103 – Friday, Saturday, Sunday & Monday: 11am to 6pm
*The first Friday of the month we stay open late until 9pm | All ages welcome
Adults Only – Wednesday: 5-10pm | Drinks permitted
Private Events and Team Building available 7 days a week by appointment
Price:
Prices start at $23 depending on what you choose to make
Approximate Distance from:
Brooklyn Bridge: 1 hour
Lakewood: 1 hour, 15 minutes
Monsey: 45 minutes
Website: https://umakeglass.com
————-
Hudson Play: Jersey City, NJ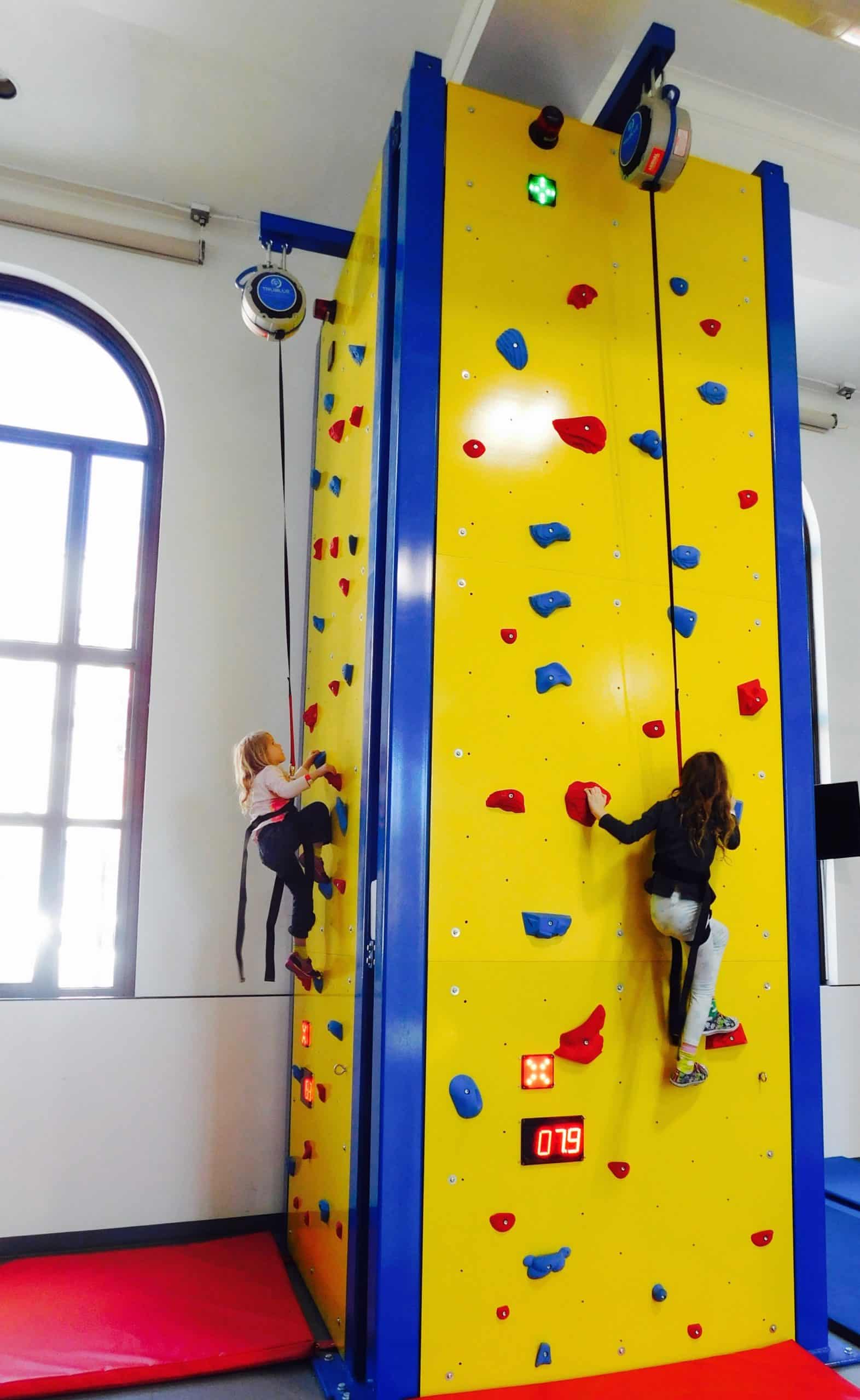 What I really liked about Hudson Play is that they have activities geared for little children under the age of 5 and other activities for 5 and above. Each age group has activities appropriate for them.
Little children up to age four have a specially designed soft play area. There are plenty of riding toys, a pretend area and soft building blocks for the little tots to use. There is also a moonwalk and huge connect 4 game as well as a mini Lego table with all sorts of Legos which is popular for all ages.
Ages 5 and up are able to enjoy the 2 speed  rock climbing wall, a 4 lane Ninja Obstacle Course with nets, swings, monkey bars and many more obstacles which are a real challenge, as well as the 12 foot warped wall which we loved trying again and again. There is also a virtual reality roller coaster to be enjoyed for an extra fee. The good thing is that parents don't need to pay unless they are joining in activities during adult play times.
All visitors 5 and above must wear sneakers/closed-toe sports shoes with a pliable rubber sole.
Hudson Play is a great destination for a day of wholesome fun for all ages.
Covid Update: Face coverings are required for all guests over age 2
Hudson PLAY has a full complement of windows allowing a healthy cross breeze & air circulation.
Address:
Located in the Community Center
Phone Number:
(201) 431-3293
Hours:
Wednesday-Monday: 9 AM-6:30 PM
Tuesdays: Closed
Price:
Open Play:
90 min PLAYpass:   $15
Virtual Reality Roller Coaster:
$5 per person-per ride
Approximate Distance from:
Brooklyn Bridge: 20 minutes
Lakewood: 1 hour, 10 minutes
Monsey: 45 minutes
Website: hudsonplaynj.com
————-
One Before Escape Room: Brooklyn, NY
One Before was my first experience in an Escape Room. It far surpassed my expectations. I could not believe how brilliantly and professionally designed the Jewish -themed escape room in Flatbush was.
When we arrived, we were greeted by the friendly owner and creator of One Before, Gamliel Beyderman. The entryway and desk at which he was seated had an old time feel. There were Shpola Zeida – themed paintings hanging all along the hallway.
The concept of the escape room we were using, the Shpola Zeida puzzle, was explained to us. We were given the task to figure out the family tree of Ellis Island immigrants based on clues and hidden information. Once the family tree was solved, with all the name blocks placed in the correct spot, the door opened and we entered the second room-the Room where the Shpola Zeida, well known from the story with the dancing bear, is about to be challenged by the officer. There were additional clues and hints that needed to fall into place in that room as well. Once everything was solved, the door opened and we met success. The aim was to solve all the puzzles within 60 minutes. The puzzles were brilliantly done. I will not give away all the amazing tools used but it definitely surprised us and kept us stimulated. On the one hand, the puzzles and clues were challenging; on the other hand it was possible for some of the younger children in our group to figure out parts of the enigma.
Had we gotten stuck, it wouldn't have been hopeless. Mr. Beyderman waited outside the room, watching a screen displaying what was going on within, ready with the permitted 4 hints per group, upon request.
Asecond room, the Rashi Room, has since been added. I can only imagine how amazing that room will be based on what I've experience in the Shpola Zeida Room.
Covid Update: The clean-up time after each game is 30 minutes, which gives us enough time to disinfect ALL surfaces you will touch! Every game is a PRIVATE game, effective immediately. Nobody will join your group – even if it's just the two of you!
Address:
1905 Avenue M
Brooklyn, NY 11230
Phone Number:
(718) 975-0331
Hours:
Check online or call for reservations
Price:
$30 per person
Approximate Distance from:
Brooklyn Bridge: 25 minutes
Lakewood: 1 hour, 20 minutes
Monsey: 1 hour, 15 minutes
Website: onebeforeescape.com
————-
Urban Air: South Hackensack, NJ
Urban Air is not just a regular trampoline park, it's so much more than that. They have all the trampoline attractions found at other parks, such as trampoline basketball and dodgeball courts, open jump trampolines, battle beam, drop zone, and a tumble track which are all lots of fun.
But Urban Air has additional attractions that make their place uniquely fun. Their Warrior Obstacle Course is challenging with so many different obstacles! Don't worry if you do not conquer all the obstacles, if you fall you fall into a ball pit which turns out to be almost as much fun as the actual obstacles!
The climbing hill (for children under 52" and 100 lbs) is a steep inflatable hill for children to scale. If you get to the top, you are rewarded with a ride down the slide.
The tubes playground is a great area for children under 52" to enjoy themselves. There are soft play climbing areas and many types of slides. There are also 5 different themed climbing walls where you can try and see if you can reach the top (climbers must be at least 41" tall). There are also virtual reality games to try at an extra charge.
Urban Air is an extremely popular place for birthday parties. They have many party rooms and can accommodate multiple parties at a time.
Address:
69 Wesley Street
South Hackensack, NJ 07606
Phone Number:
(201) 212-6454
Chol Hamoed Hours:
10/5, 10/7, 10/8 & 10/6 Milltown
South Hackensack, Avenel, Milltown 10am-10pm Open to the Public
Walk ins are welcome but reservations are strongly encouraged.
Special CH Price:
$27 for the ultimate pass
Approximate Distance from:
Brooklyn Bridge: 25 minutes
Lakewood: 1 hour, 15 minutes
Monsey: 30 minutes
Website: https://www.urbanairtrampolinepark.com/locations/new-jersey/south-hackensack