H&M always surprises us with some extra cute pieces. Now that it's really warming up, it might be a good time to grab one of these fresh, adorable picks.
But scroll down, mom, there's some items for you too. But it's the kids picks that have us not-believing that this is all really from H&M! Can you actually believe how cute? Take a browse and see what we found!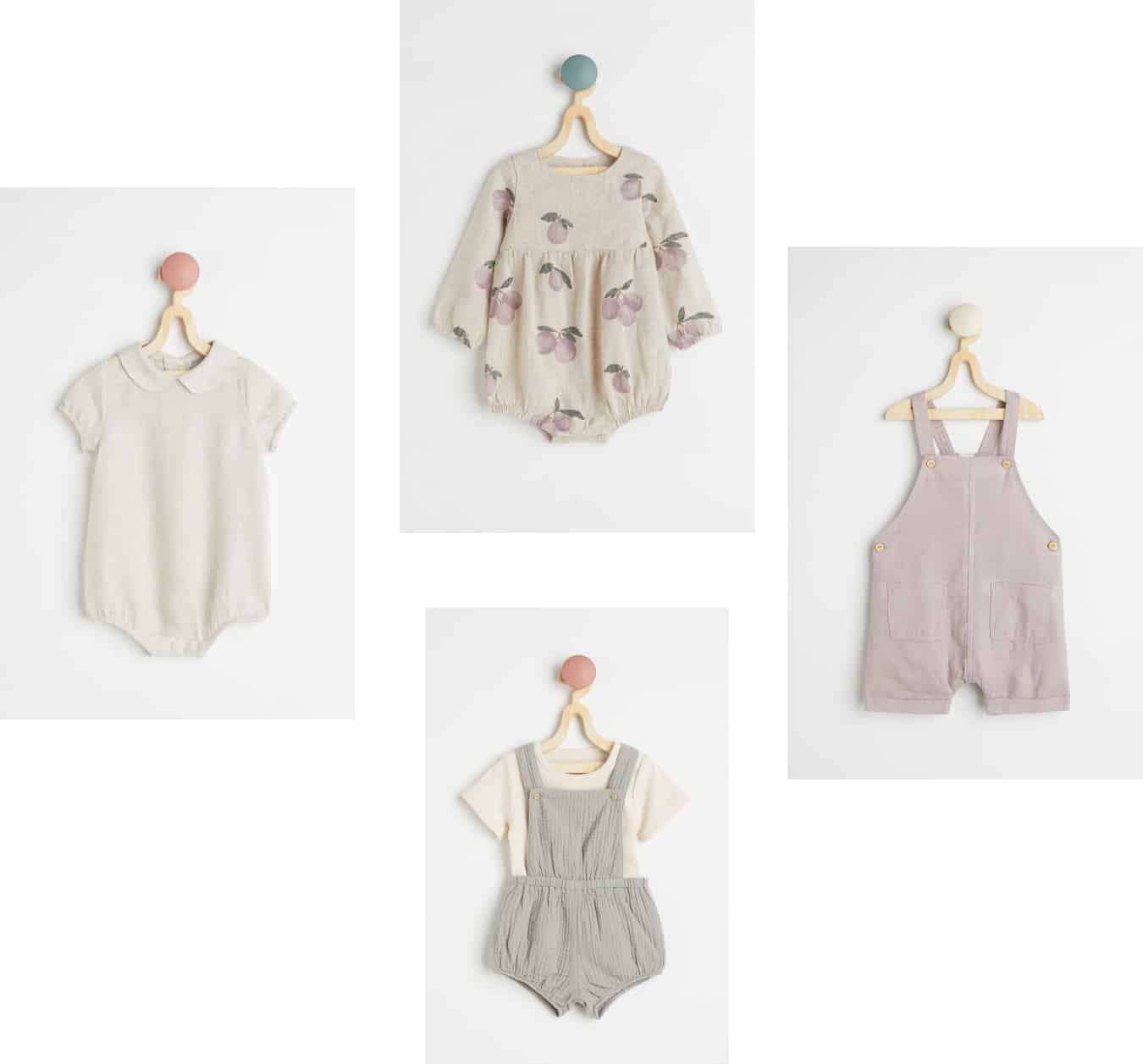 Linen Short Sleeve Bodysuit –  Printed Linen Romper –  Overalls Shorts – 2pc Cotton Set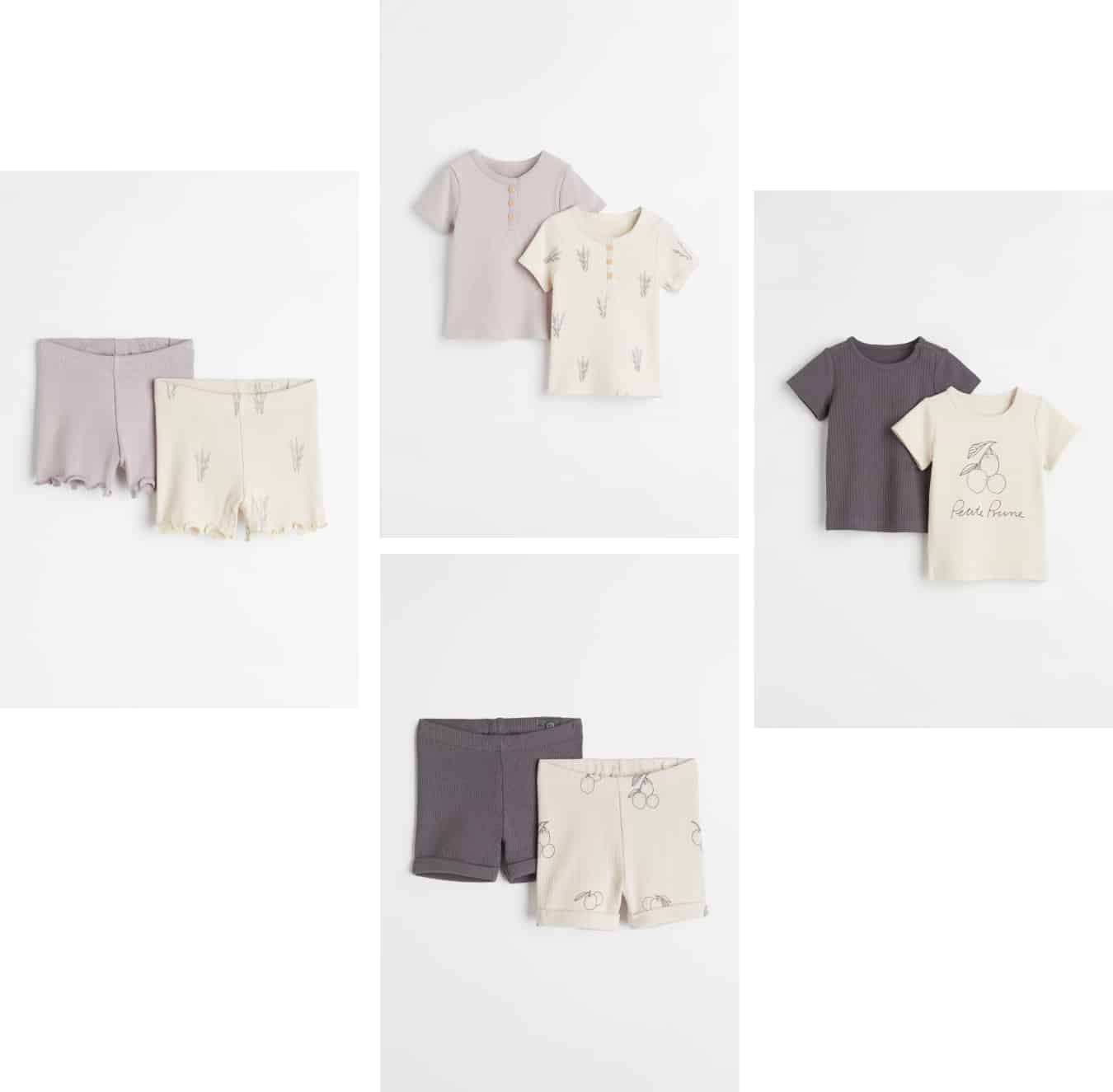 2 pack t-shirts (more here) + coordinating 2 pack shorts  – (more shorts here.) Perfect wardrobe. Comes in lots of different color combos.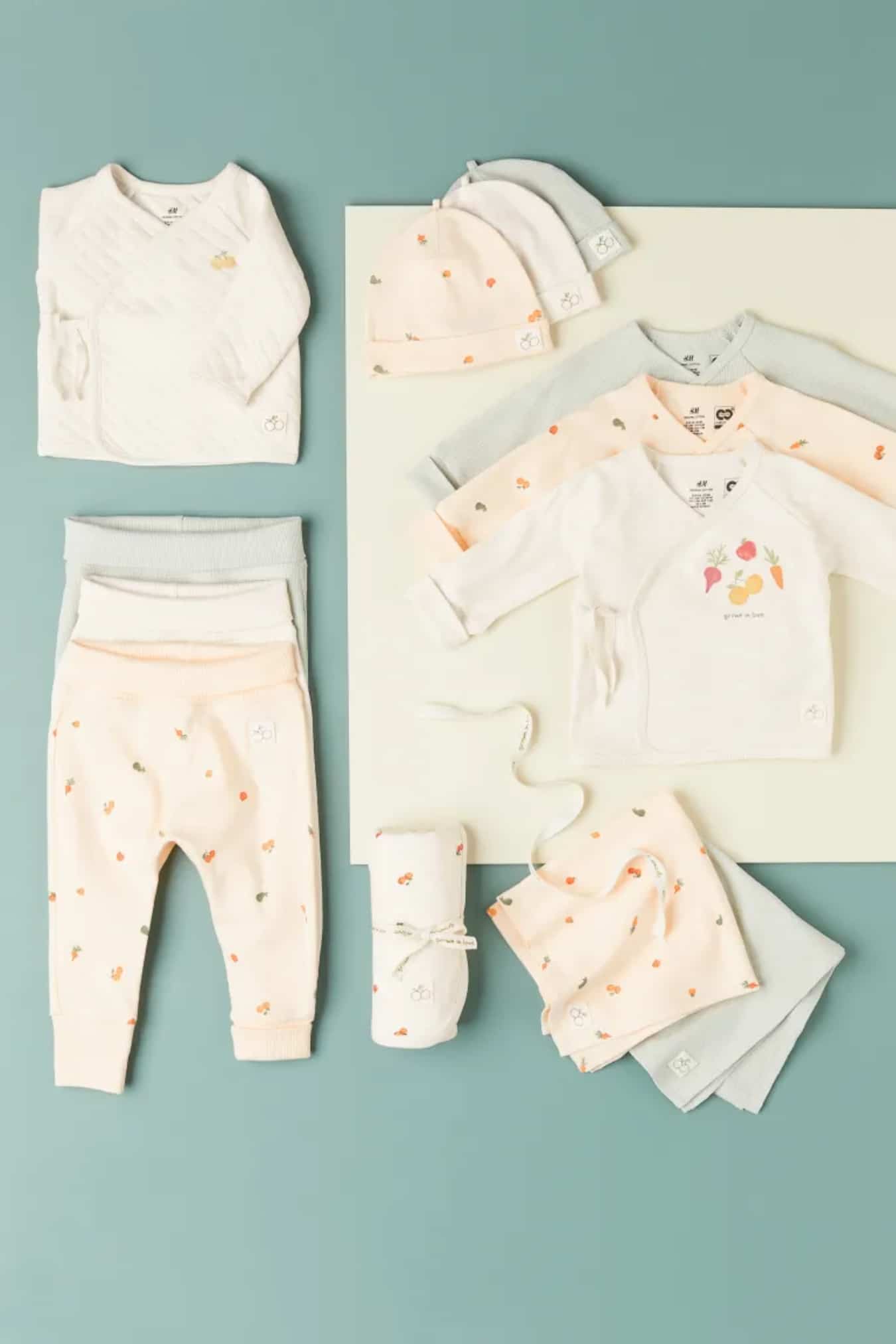 So many goodies for newborns. See all here.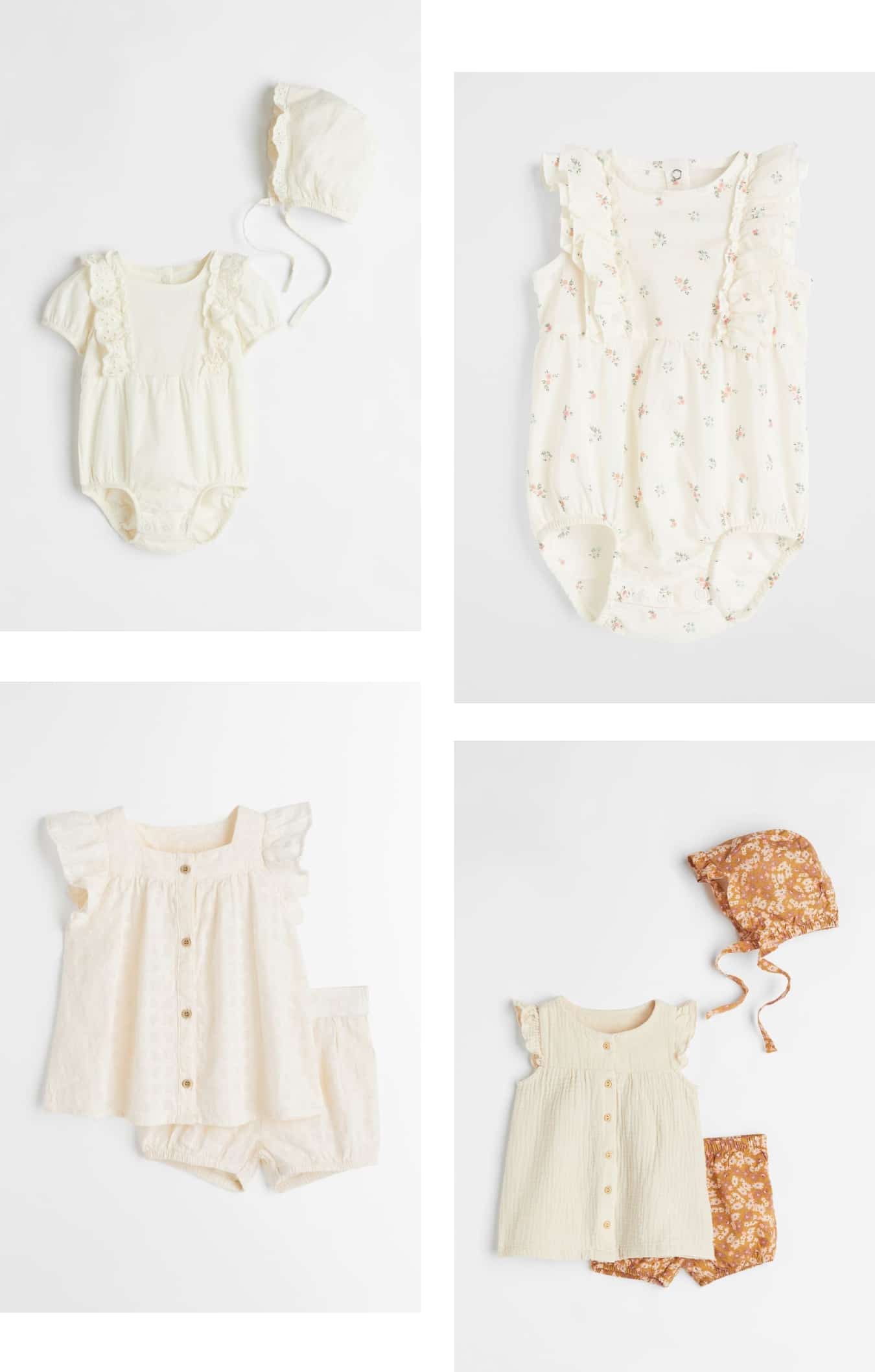 Some sweet Shabbos clothes for the little one.  1  |  2  |  3   |  4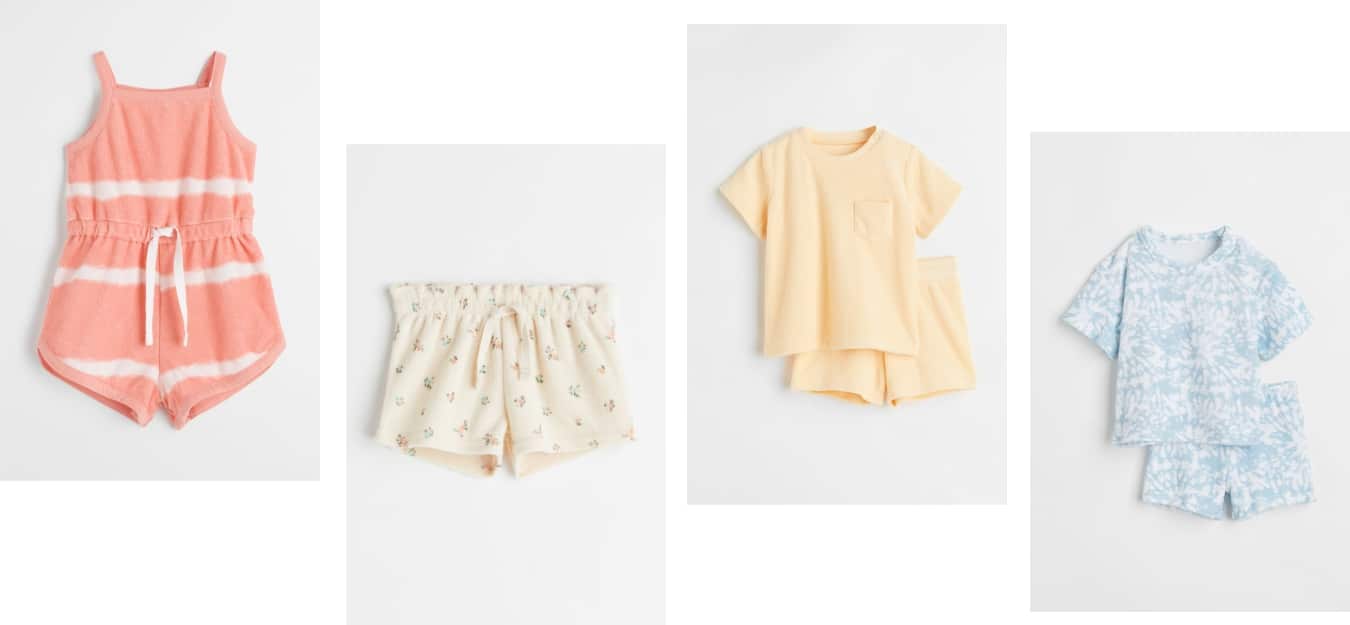 Terry goodness.  Romper  | Floral Shorts  |  2pcs Set  | 2pc Tie Dye Set
KIDS
Some pretty Shabbos Dresses. Linen Jumper |  Cotton Jumper  |  Striped Jumper  | Knit 2pc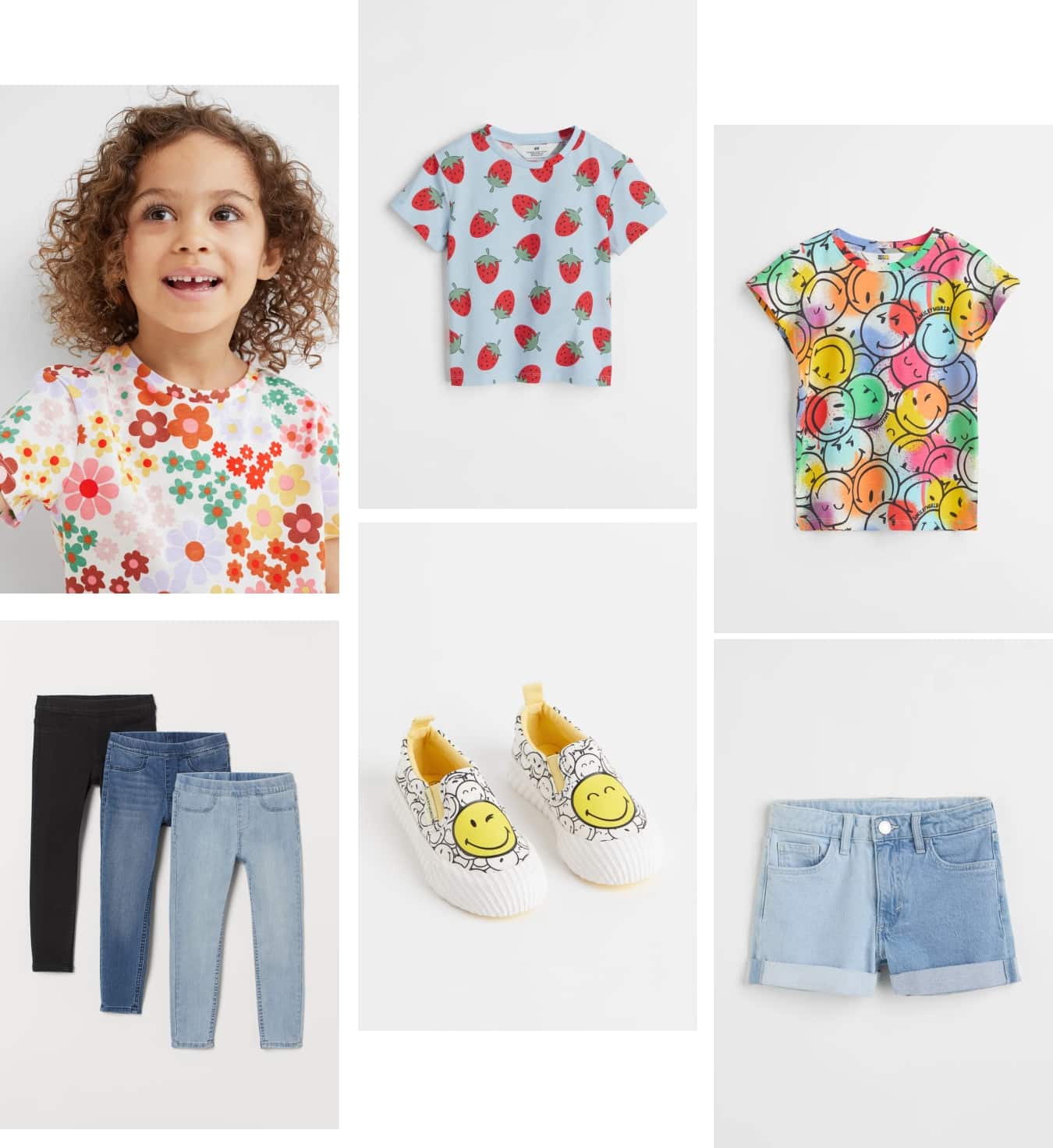 Some summer fun! Floral tee + Strawberry tee + Smiley Tee – Pair them with Jeggings | Smiley sneakers | Denim Shorts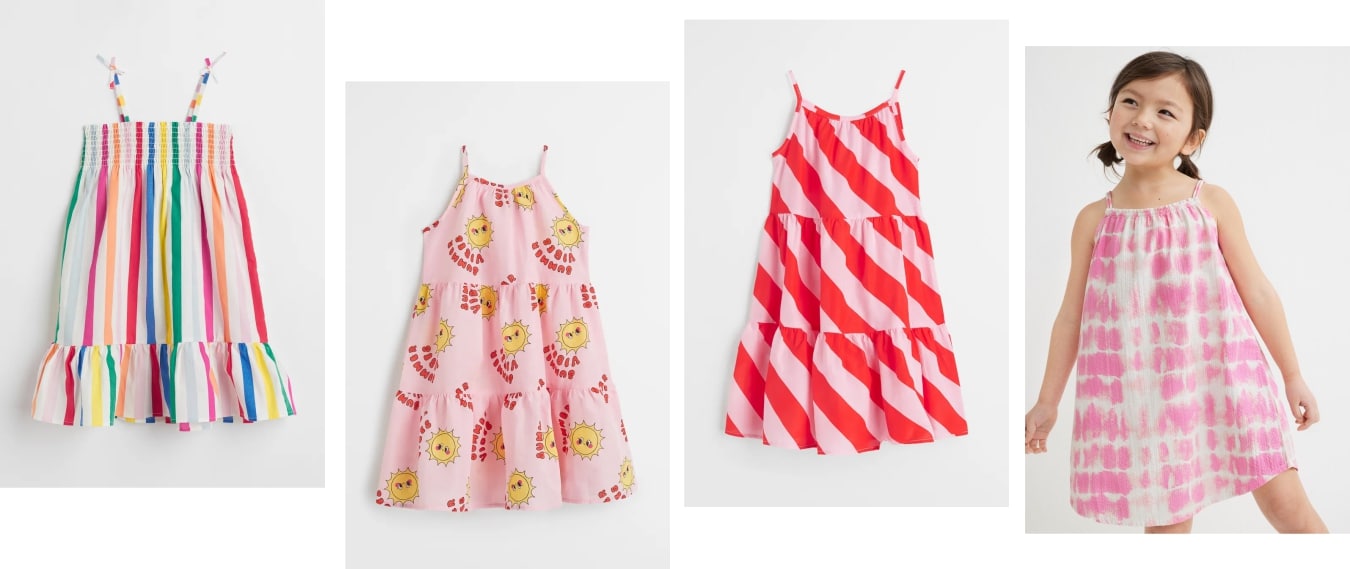 Striped Dress | Sun Dress | Red & Pink Striped Dress | Tie Dye Dress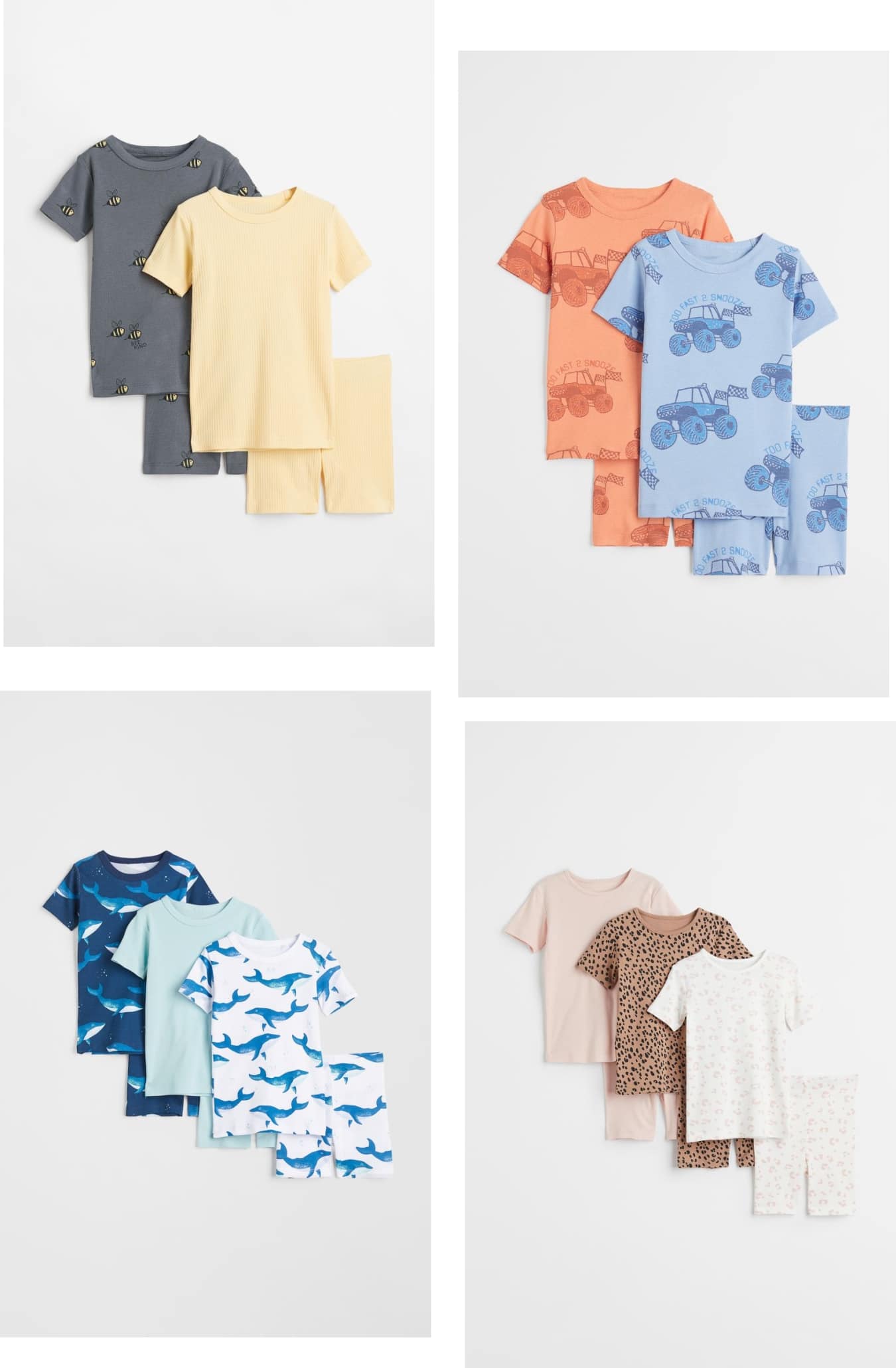 2pack tractor + bee pajamas | Dolphoin pajamas  | 3pack Girls pajamas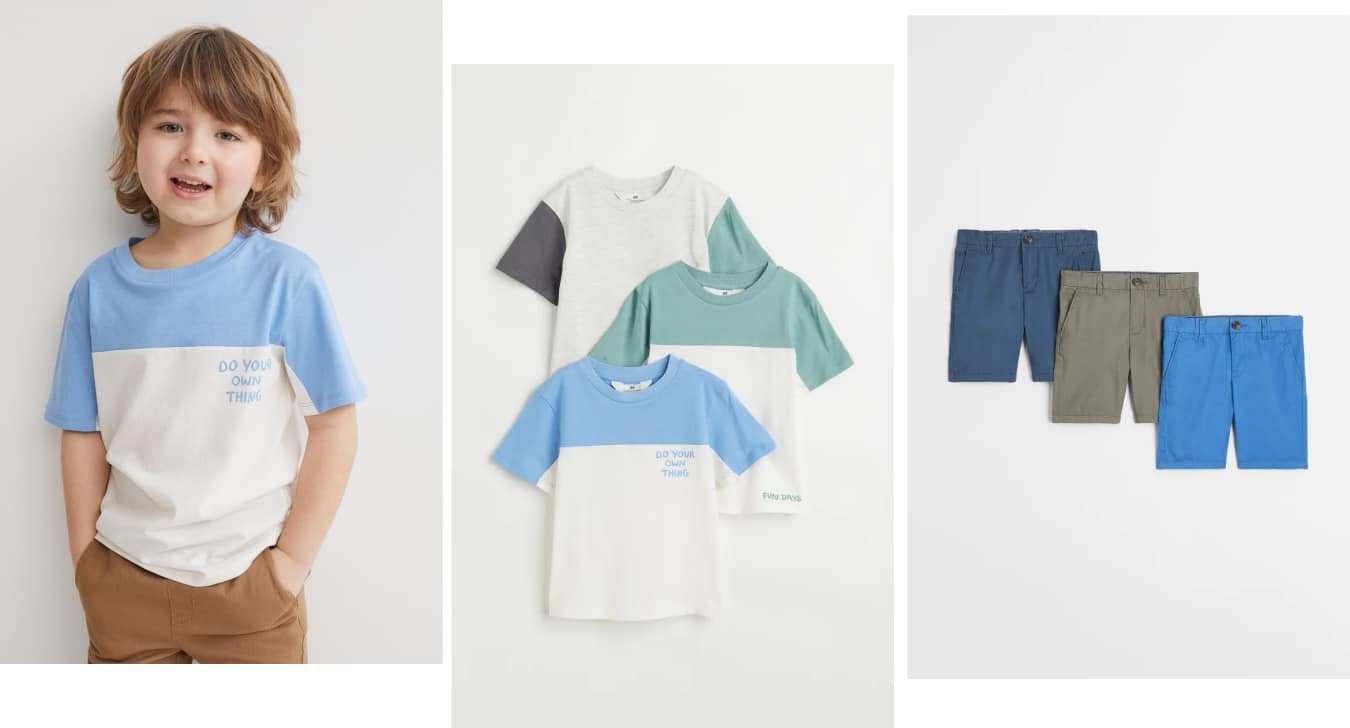 boys 3 pack tees   ( another cute option here)+ boys basic chinos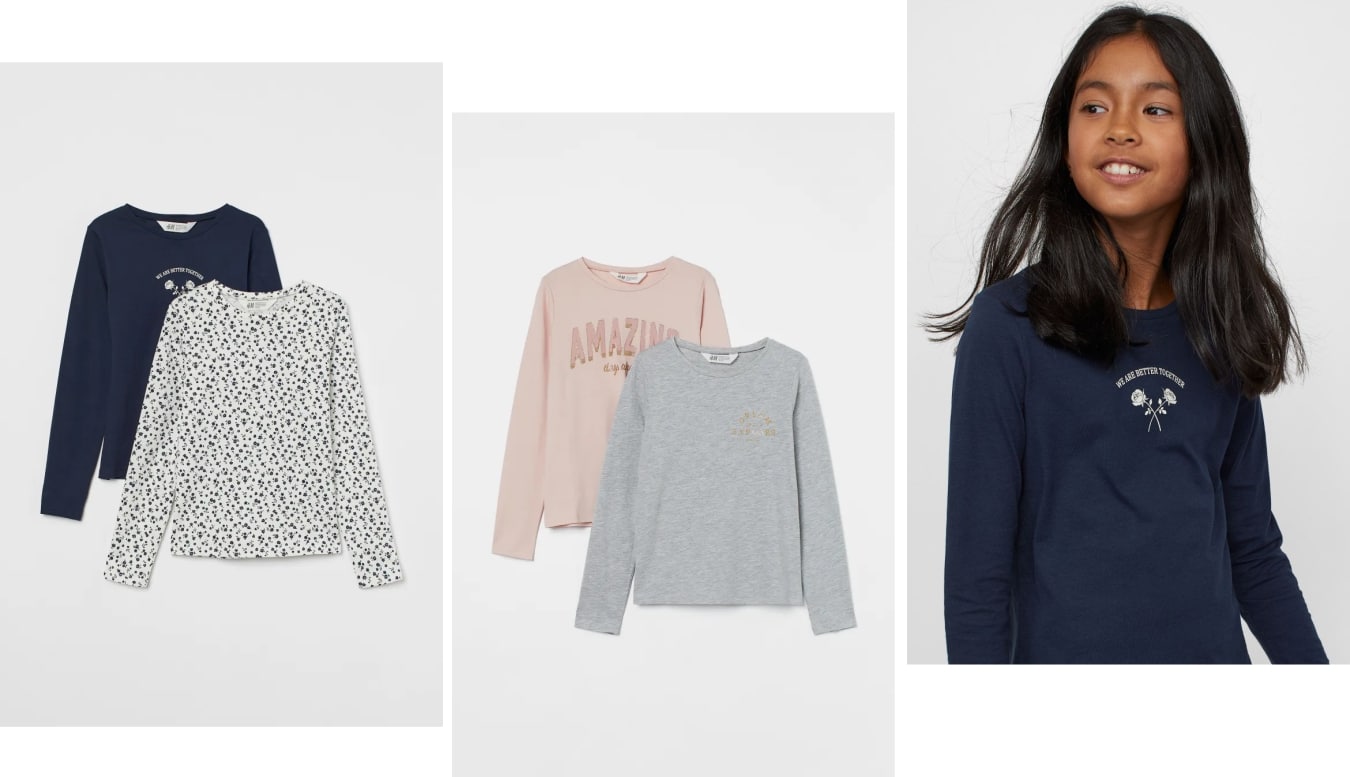 Long sleeve tees for girls.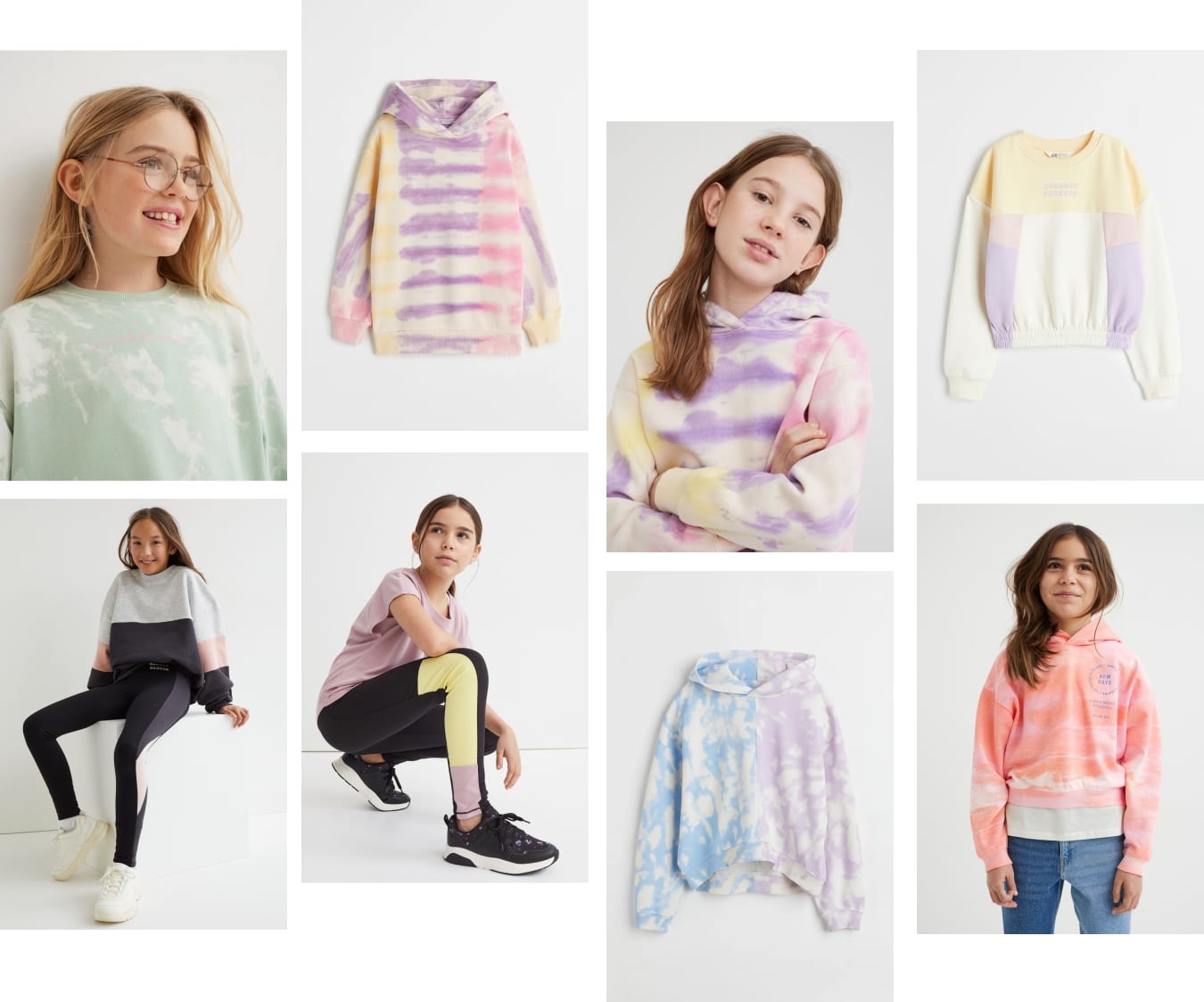 Mint Green Tie Die  Sweatshirt| Pastel Tie Dye   | Pastel Colorblock  |  Colorblock Leggings 1  | Colorblock leggings 2  |  Half Tie Dye Sweatshirt | Pink Tie Dye Sweatshirt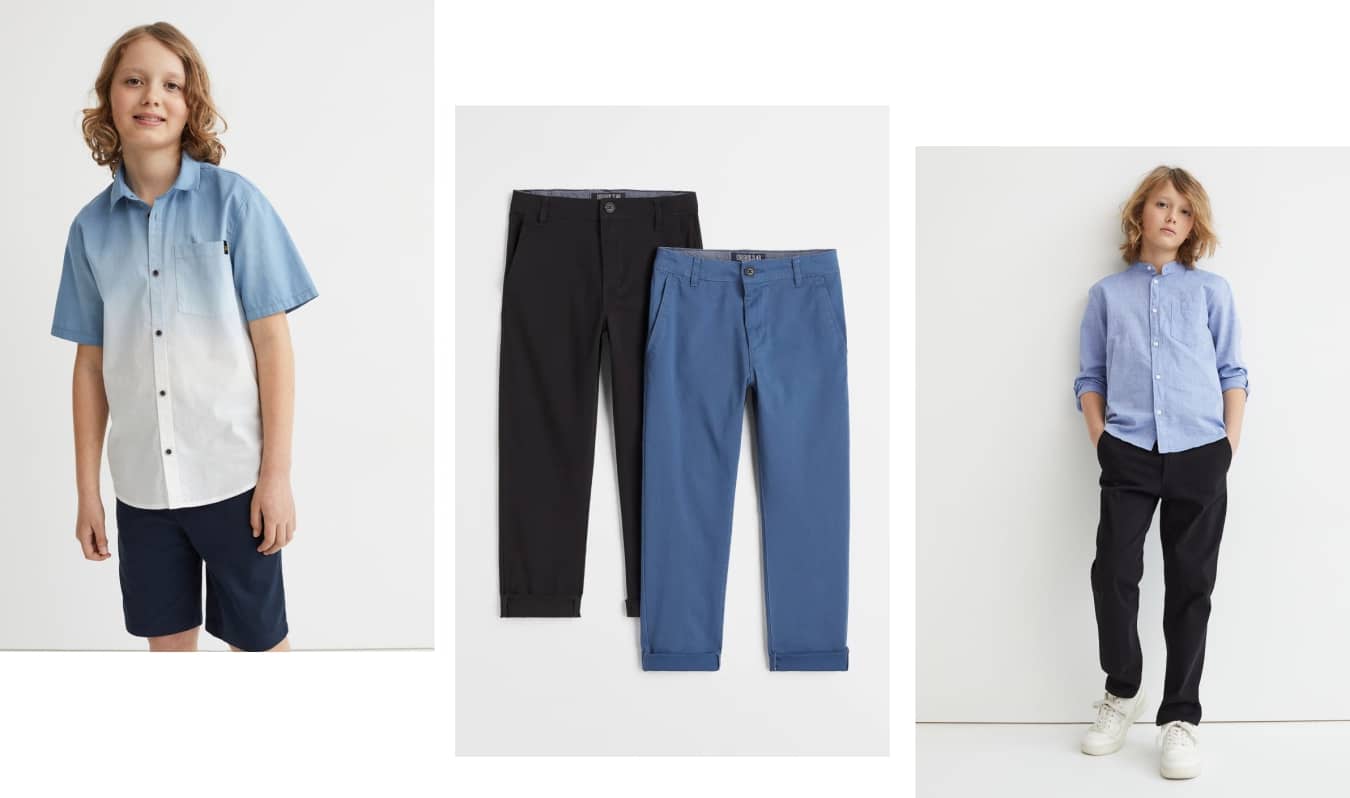 WOMEN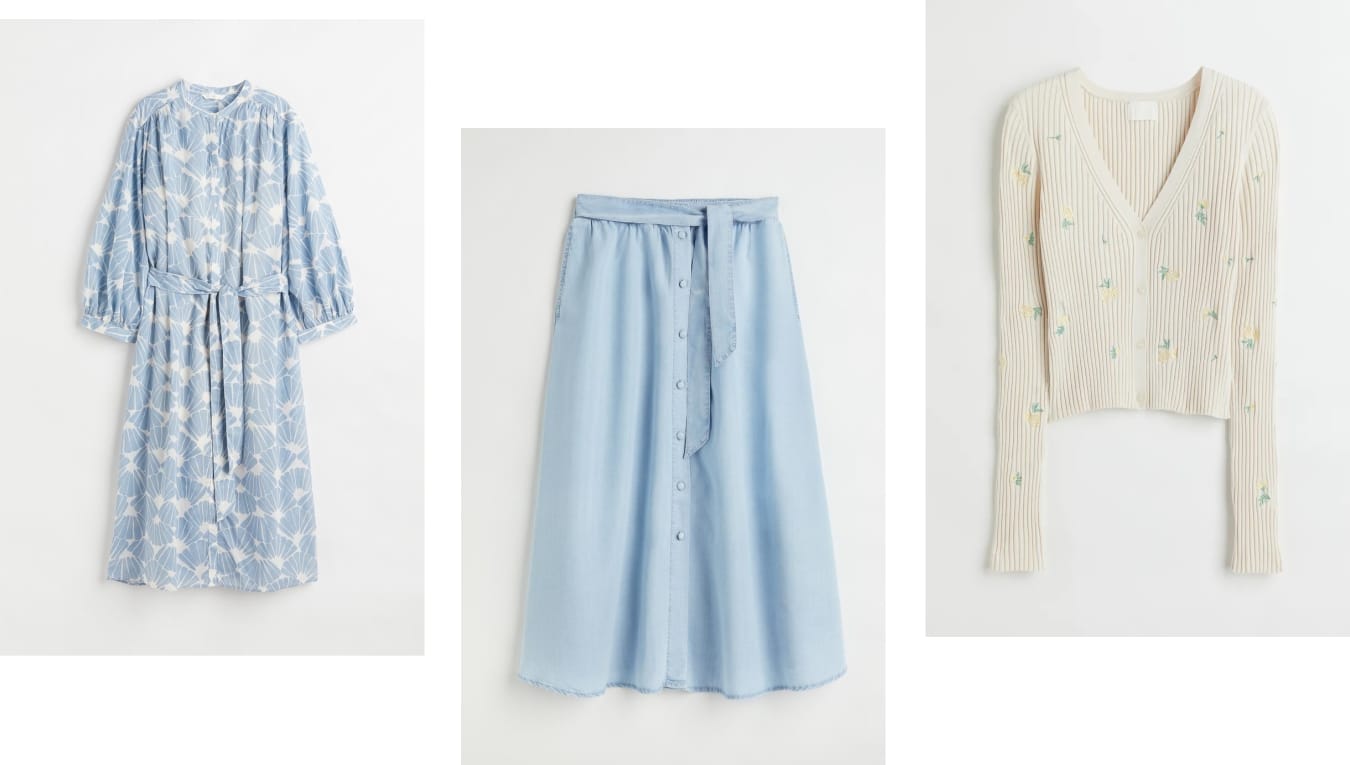 Shirt Dress  | Denim Skirt | Embroidered Cardigan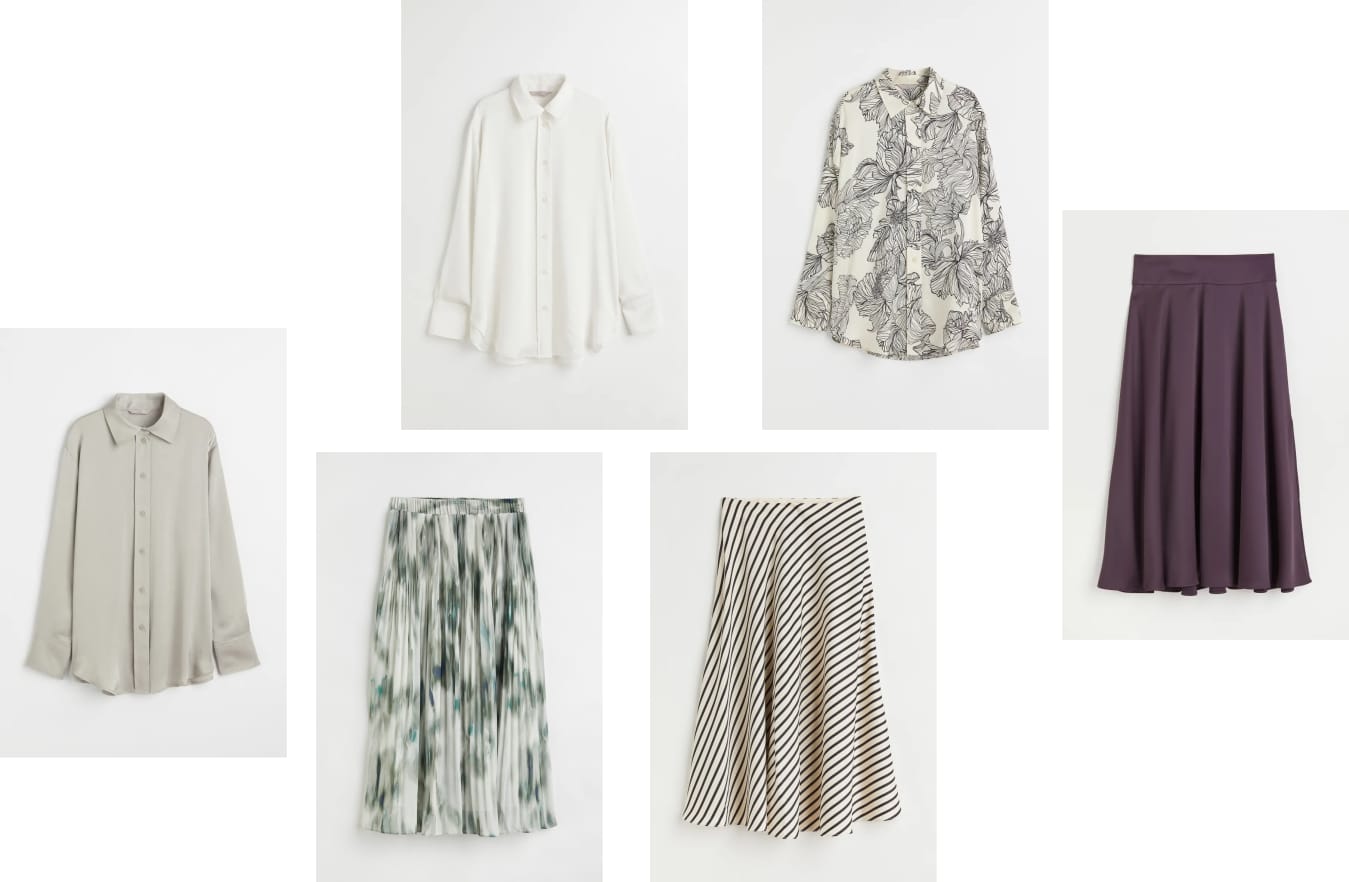 Shirt with a Sheen  |  Pleated skirt  | Silk Circle Skirt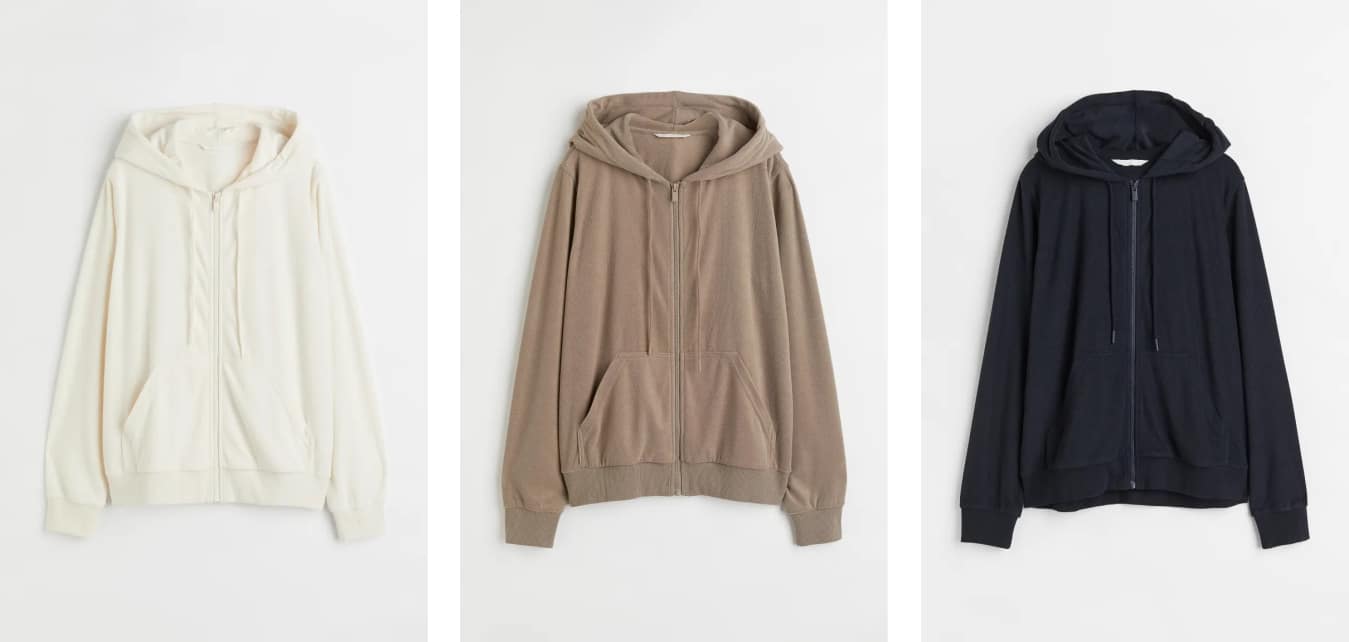 For the POOL!  Terry Sweatshirts make a great cover up!