The essential baby gear and gadgets that change mommy life
The Petunia Picklebottom Boxy Backpack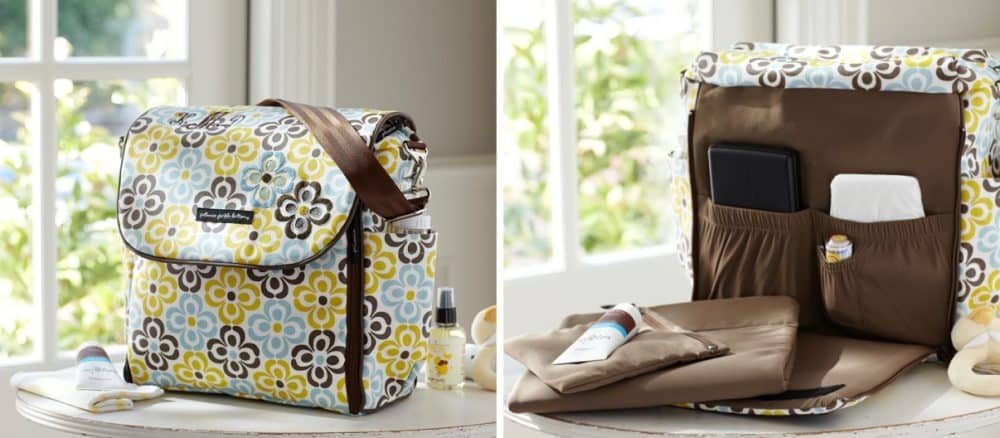 I've enjoyed Petunia Picklebottom diaper bags since baby #1. They last forever (after 10 years and five babies, I'm only up to diaper bag #2), are super stylish, and hold everything you'll need for an overnight stay. The backpack straps on the Boxy Backpack style help keep your hands free when you have lots to carry. One feature I really love is the convenient fold-out diaper changing pad and diaper holder on the outside. I'll always own a Petunia.
The Custom Shoppe Customized Vinyl Bibs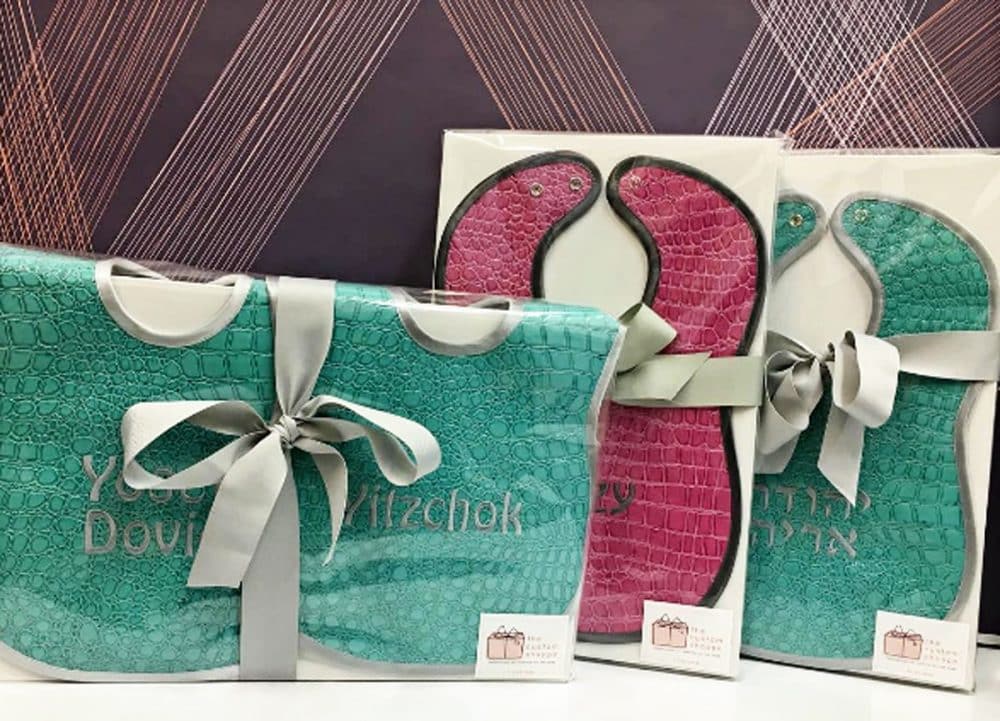 One of my favorite gifts that I received when I had my daughter is these washable customized bibs from The Custom Shoppe. Though I stock up on plain white terry cloth bibs (such as these) during the bottle-only stage, I love these once baby begins eating solid food (when the real mess begins). Simply rinse and it's ready for the next use. I no longer have to worry when all the bibs are in the wash. It's also perfect to bring along when traveling.
The Mixie Formula-Mixing Baby Bottle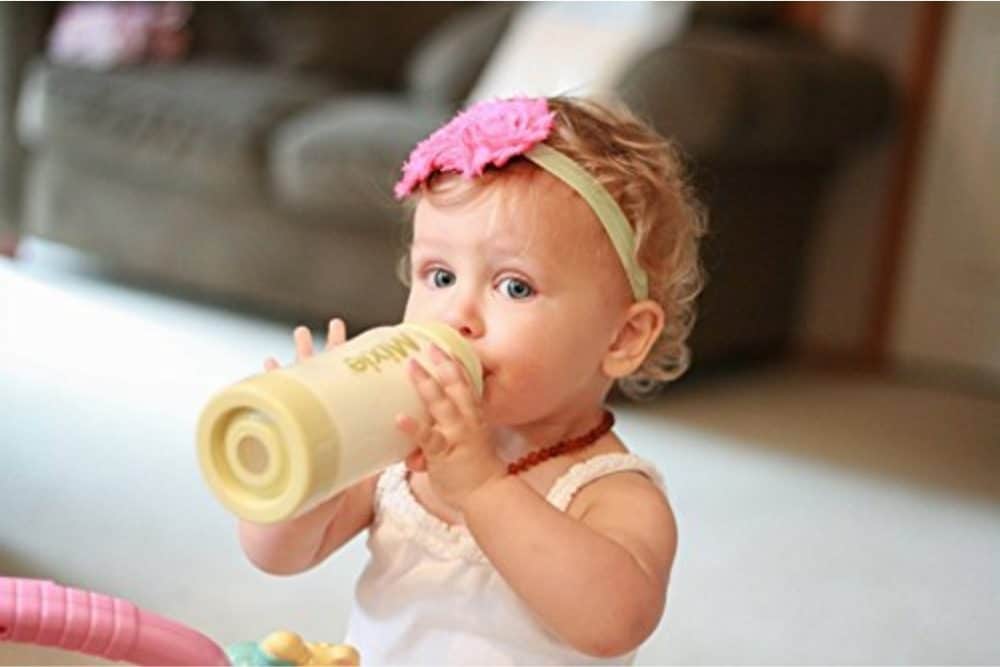 I miss these so much now that my baby has transitioned from formula to milk! The Mixie allows you to store the formula powder and water separately. Simply press in the bottom and shake, and baby is ready to eat. It's perfect for keeping a backup in the diaper bag, keeping upstairs for overnight shifts, or for when you'll be out all day (no more shlepping around bulky formula containers or making a powder mess all over the car!). Get a couple of these!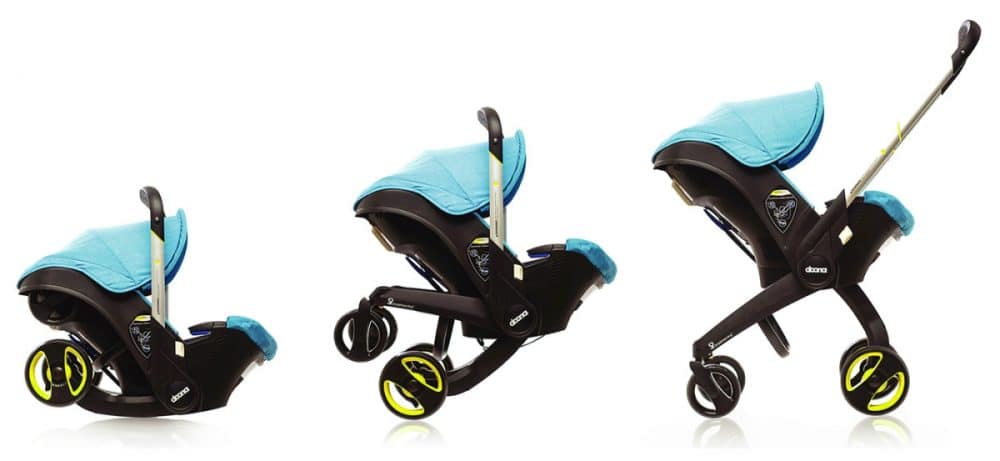 Last year, this was a coveted novelty. This year, it's an absolute essential for every mother. Save up if you need to, but do whatever you need to do to be pushing a Doona. It's the ultimate life-changing time-saving hassle-avoiding piece of baby gear ever invented. No more Snap n' Go, no more clicking in car seat adapters, no more using all your trunk space for a stroller! The Doona car seat effortlessly transforms into a stroller (and back into a car seat) at the push of a button. If you're expecting your first baby, you won't need to buy another stroller until after your baby outgrows the infant seat (after age one).
I really don't like bending over the wall of a tub to bathe a baby. The Blooming Bath makes it so much easier (and it's so cozy for baby) to bathe your baby in the sink…a safe solution that'll keep both of you happy. When you're done using, simply hang it up to drip dry. It's also machine washable.
The OXO Tot Seedling Highchair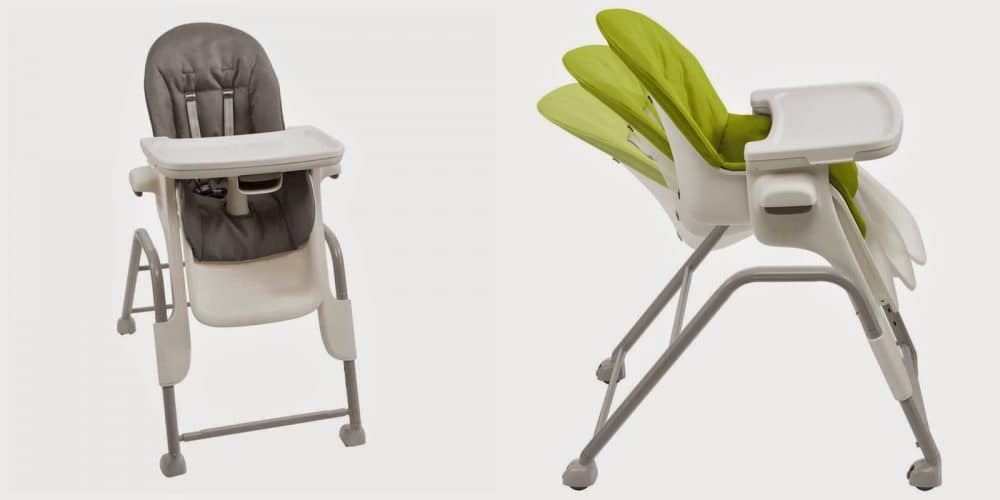 When my baby started solid food, I researched relentlessly to find a highchair that had all the features I wanted. I hated my previous highchair (I bought it because it matched my kitchen nicely). I had a long list of qualifications. A) A reclining chair for drinking a bottle after a meal! B) Easily washable C) Wheels D) A cozy, comfortable chair so baby can hang out in the kitchen while I cook E) Different heights so the baby can also sit at the table with the family at a later stage (I wanted this chair to work for her for a few years). F) Safe, secure straps G) Slim profile and sleek design (I hate bulky chairs). H) Within a normal price range (Under $200, or $250 max). I was about to give up and buy another high chair that simply looked really cute when I stumbled upon the OXO Tot Seedling. It has every feature I could ever dream of (more than I even expected), at a price that's too-good-to-be-true. You can get it for 20% off the retail price of $119.99 at bedbathandbeyond.com.