Are you back from seminary and ready to pursue an incredible career? 
Start here
with a free DiSC personality test from Riverside Abstract!
When you arrive back home after an incredible seminary year, it feels like the whole world is open to you. And really, it is! But with such an overwhelming amount of opportunities available, it's hard to know where to begin. That being said, if you're interested in an office position in Lakewood, Monsey, Brooklyn, or the Five Towns, we have an offer we're so excited to share with you.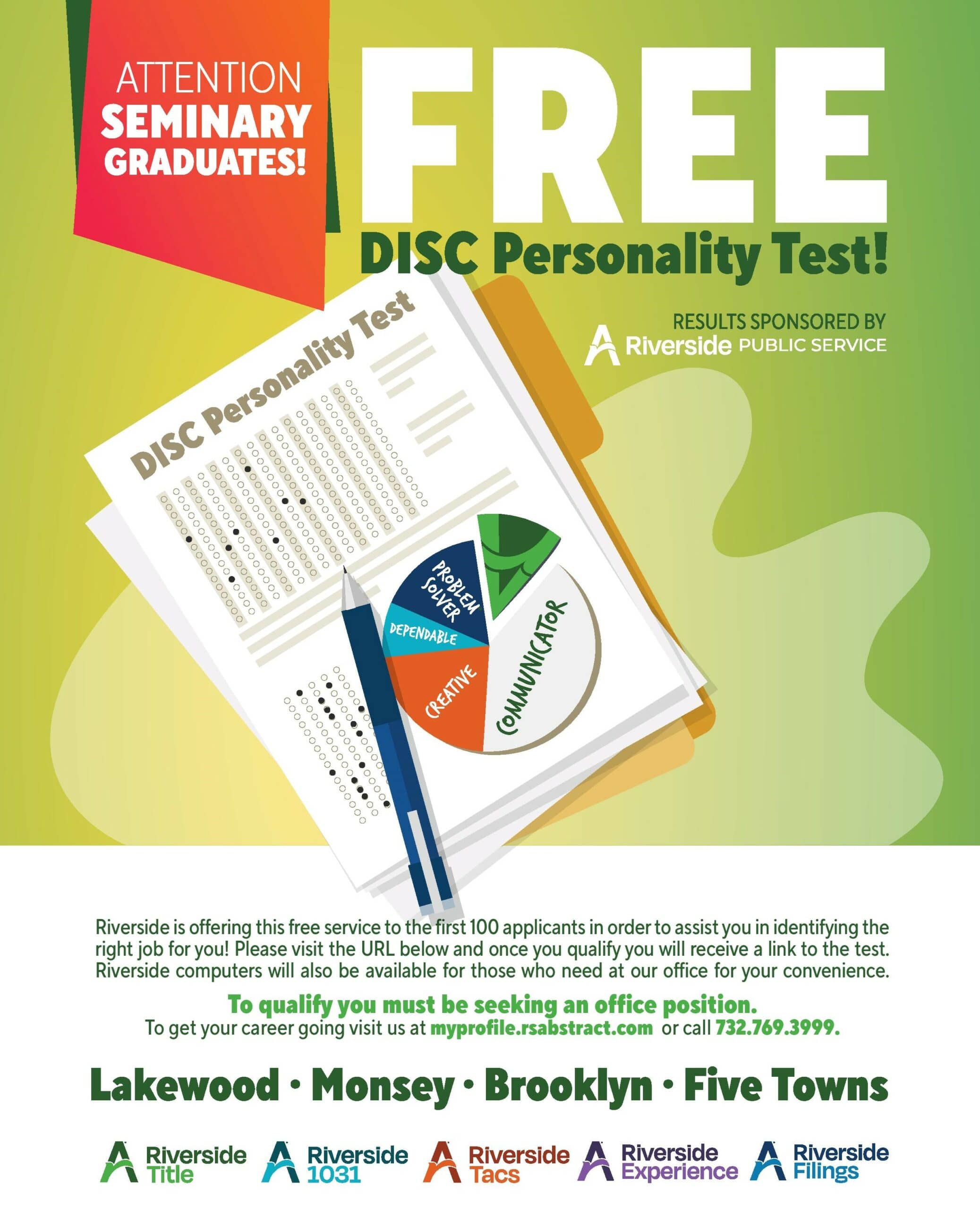 Riverside Abstract is offering the first 100 applicants for an office position a free DiSC personality test to identify the best position for you.
What's the DiSC personality test? The DiSC assessment measures your preferences and dimensions of your personality: how you respond to challenges, influence others, how you respond to rules and procedures, among so much more. The results, which you'll get instantly, give you insights about yourself which you can transfer into finding the best position for you. 
When qualifying for the DiSC assessment, applicants are asked which type of work they are interested in, giving you an opportunity to identify opportunities that speak to you, including accounting, administrative work, project coordinator, customer service, or other office-work.
Need access to a computer to fill out the assessment? Riverside has computers available at their office locations, call 732-769-3999. Looking to begin your career and curious about what personality type you are? Be one of the first 100 applicants and start here with Riverside Abstract!