Expecting? Moms deserve to look good and feel good. And now you can! It's so easy because
Dimensions Maternity is now online!
In honor of the site launch, expecting BCP Readers can take 15% off with Code BCP15.
It took me eight pregnancies to learn that I don't need a ton of maternity clothing for the four or so months that I wear them. But I do need things that I love. I need clothing that's basic enough that I could wear over and over and not tire of, and I need things that are comfortable but still fashionable. I don't need ten skirts, even four will do, but I need quality skirts and dresses I feel good about wearing, from that first time midway through a pregnancy, all the way until the end. And honestly, I never found exactly what I always wanted until I shopped at Dimensions.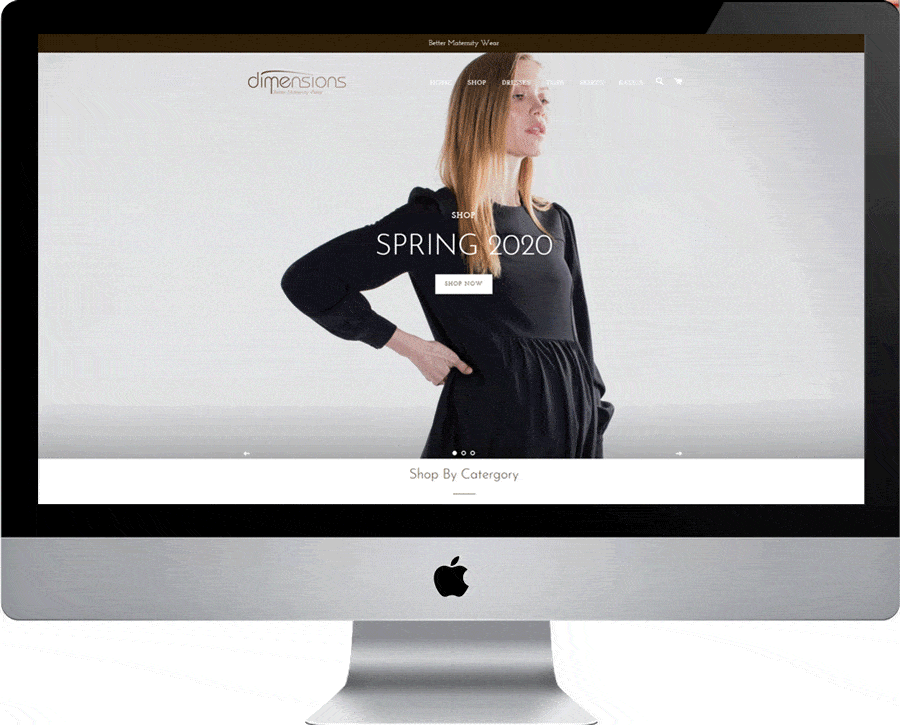 Today my baby is seven months old, but it was exactly one year ago that I went shopping for clothing to get me through the summer season.
I remember first going through one regular clothing shop and trying on dresses in one size larger. It wasn't working.
"It's way too big on you," the saleslady said when I tried on one particular dress that I loved.
"But I need room," I answered.
"But the top will always be big," she said. "It's not going to be right. I don't think I have anything here that would work."
It was as if she was saying, "If you're expecting, for the best fit and the right look, you should be shopping in a maternity store. Come back next year."
She was right. My next stop was Dimension's Lakewood location.
I walked out thrilled. Why did I settle for such nerdy maternity clothing in years past? And, now even if you can't shop in-store, if you're expecting, you deserve to feel good about yourself too.
And you can, because Dimensions Maternity is now online! I wish it had been online all these years!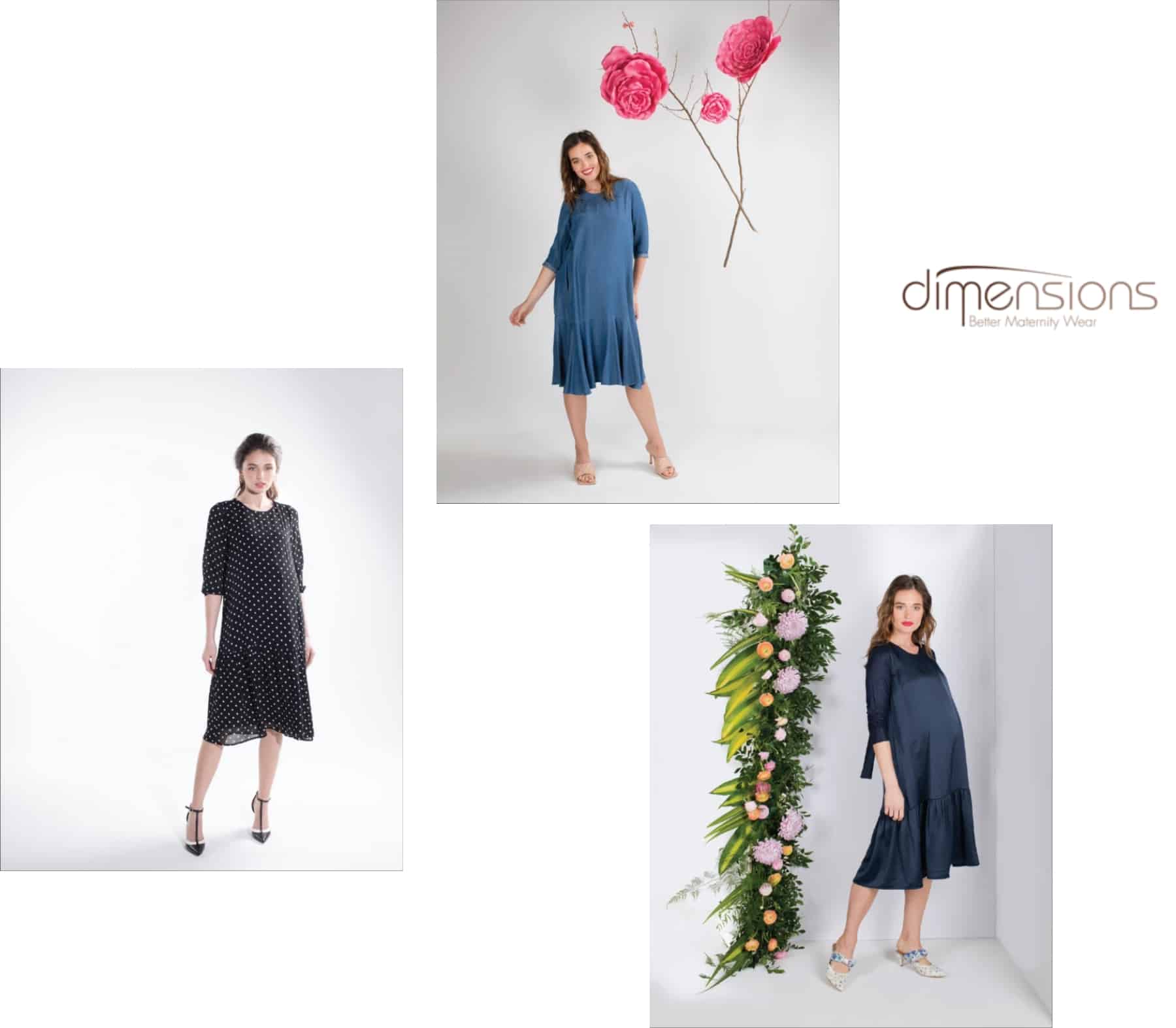 What do I need to get through my pregnancy?
Personally, I felt that four or five tops, three or four skirts (it helps if you can mix and match), and a couple of dresses (for those days that you just want to throw on one thing and be dressed) is the perfect basic wardrobe for weekdays. Shabbos is separate, but we'll talk about that another time.
Here are some top picks that are tried-and-true, that you'll love, and will look great on you. These are items that you WON'T get sick of and you'll be happy to take out during future pregnancies as well.
Want to see the full line of Dimensions basics? Click here. You can also see some more top picks from the Dimensions collection on their account here.
Note: A lot of these items comes in multiple colors, so click on the links to see all the options.