Make it effortless and delicious. Save money on your Purim order today at
PretzelPlate.com
. Click on the Purim tab to view the 2020 Mishloach Manos collection!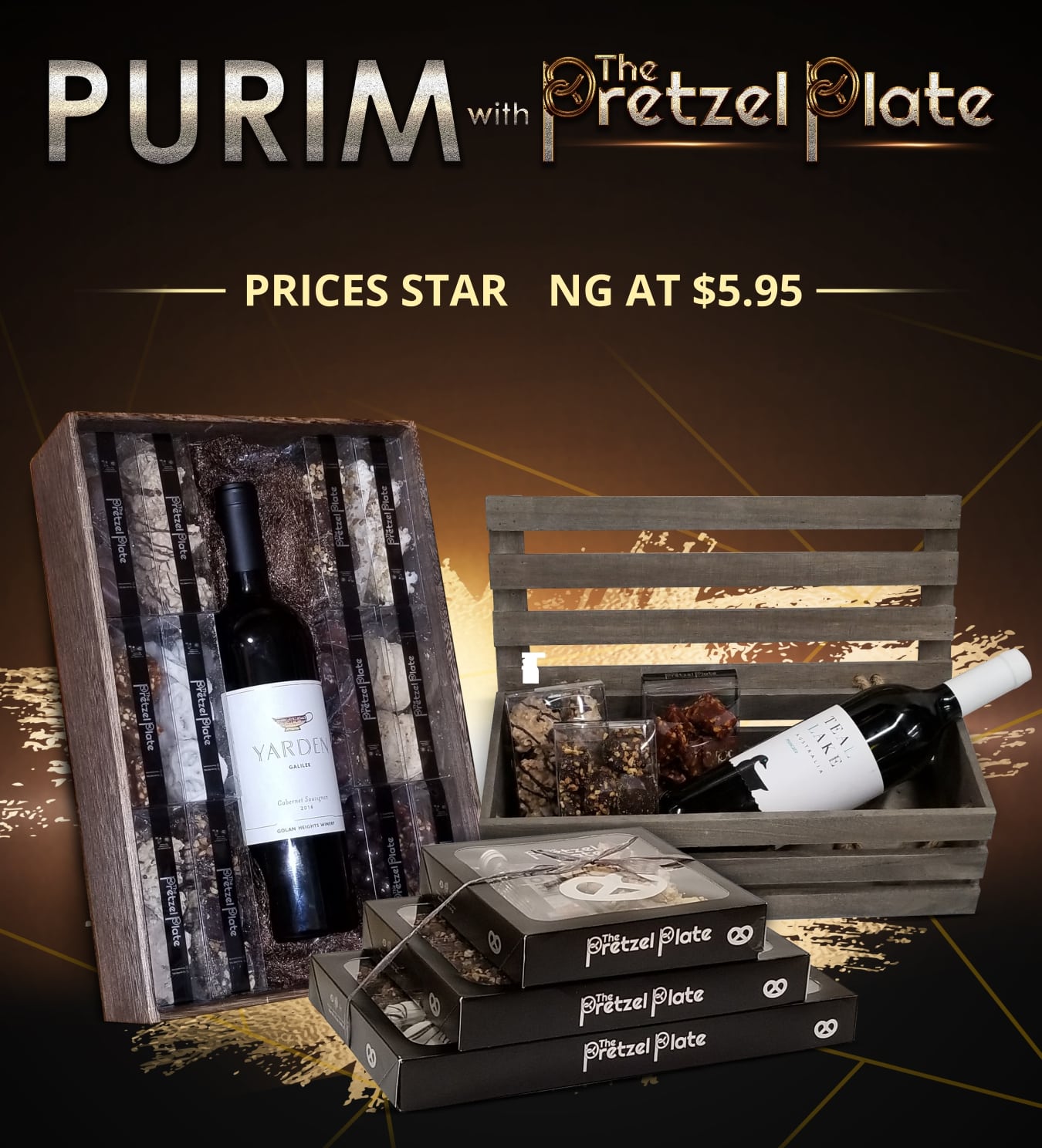 We've never seen a better deal for packaged mishloach manos. If you order now, you can take advantage of the early bird rates at The Pretzel Plate. 
Early bird specials end Monday, February 10th.
Check out the mishloach manos here.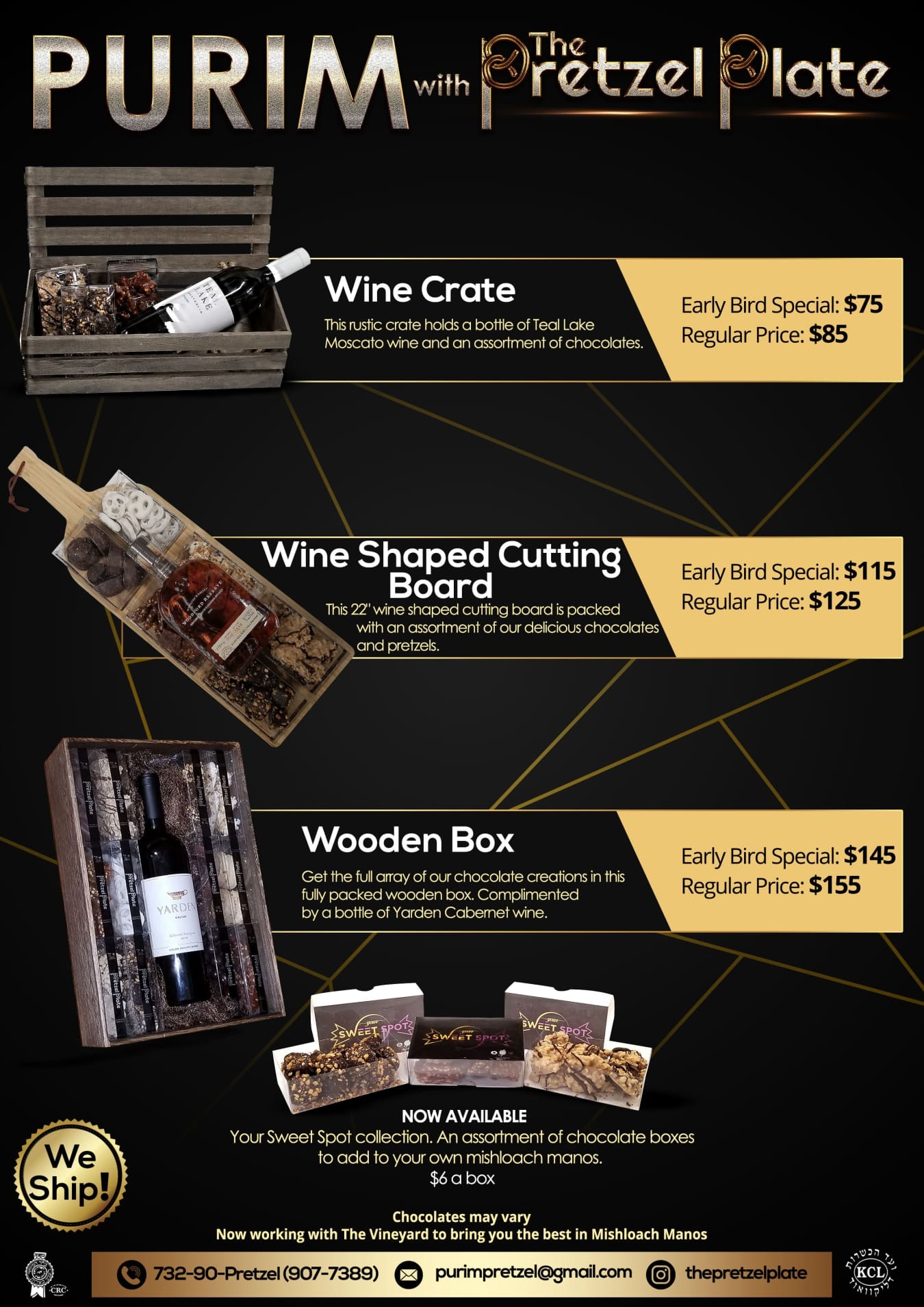 But hurry…early bird discounts end on Monday!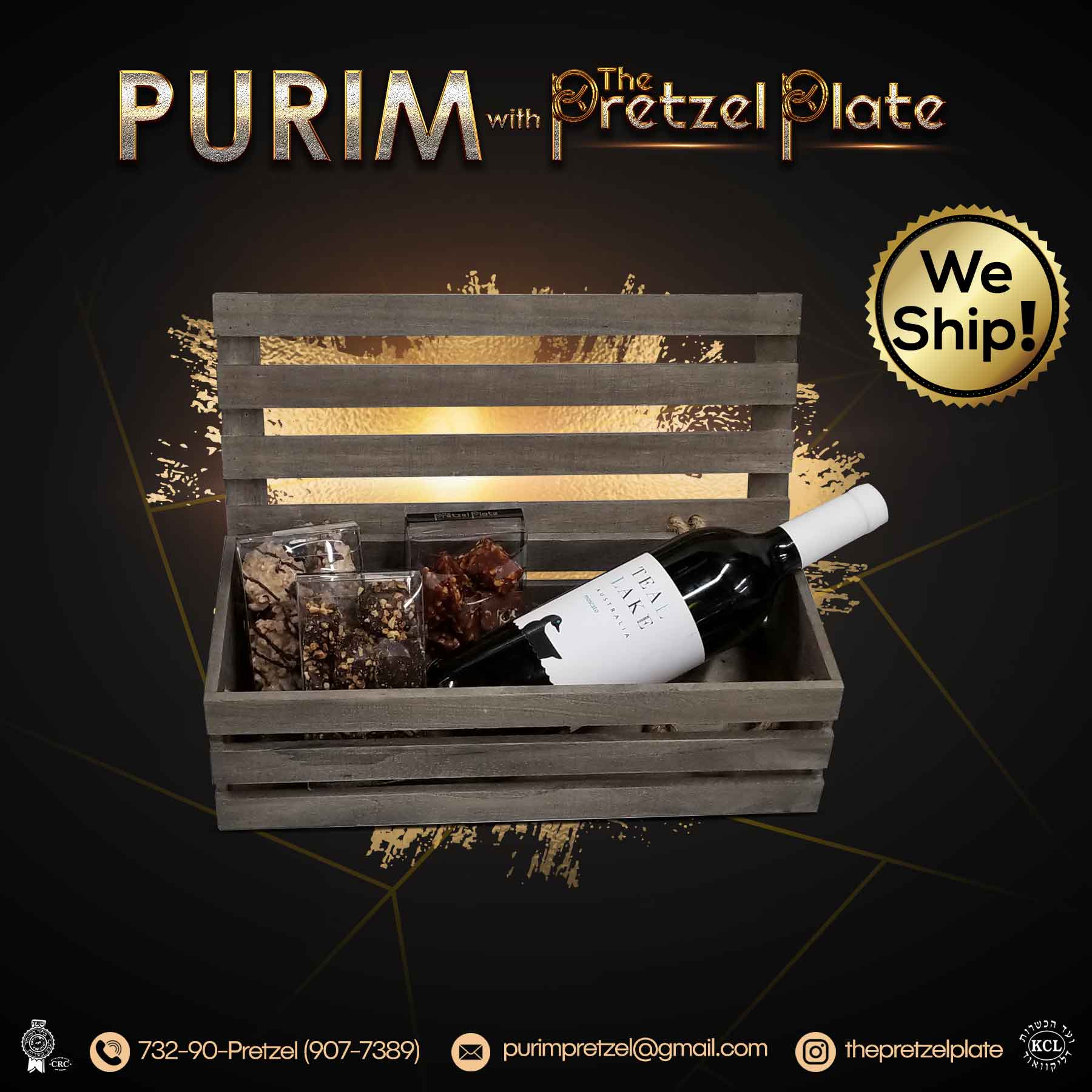 If you are not placing an order on the website, you can email your order to purimpretzel@gmail.com.
Include: following information:
Name, phone number and address
Order details – including amounts, style and color options if applicable 
Payment info. If paying by cc please provide cc number, exp, security and name on the card. All paypal and quickpay should be sent to purimpretzel@gmail.com
The Pretzel Plate offers delivery to the following locations the week before Purim:
Lakewood : $5
Boro Park: $10
Flatbush: $10
Monsey: $10
5 Towns: $10
Williamsburg: $15
*Delivery price is per delivery address. Deliveries to additional addresses will be subject to the same delivery fee.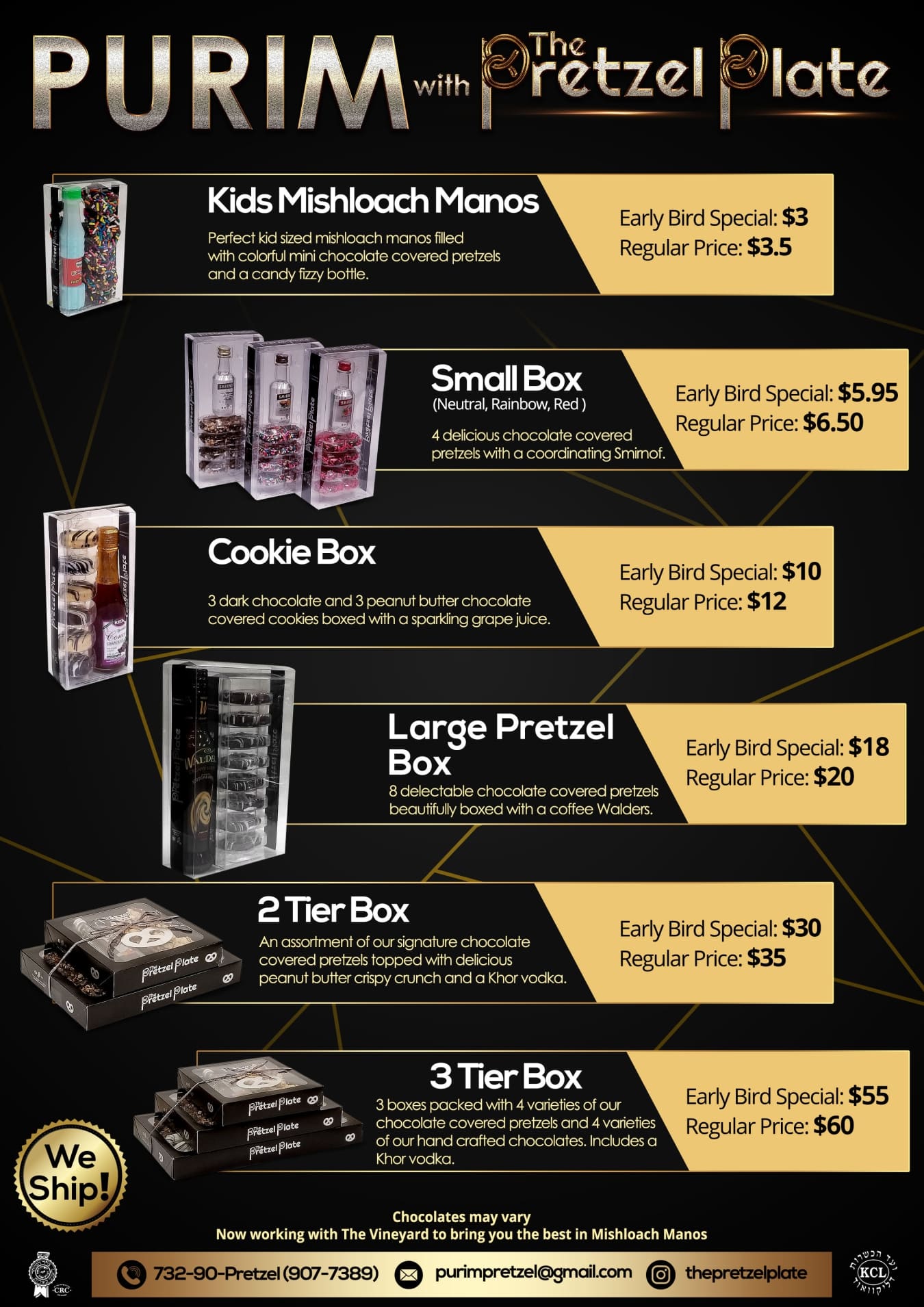 The Pretzel Plate can ship too! Shipping prices will vary depending on size, weight and location.