Today's the best day to get the best deal on those books you want.
Three years ago today, Leah and Victoria's Book, Secret Restaurant Recipes, hit #50 on Amazon's bestseller list. Not #50 among cookbooks…#50 on all books worldwide! And, of course, they were thrilled that so many of you took advantage of this annual book deal to nab it at a great price.
If you have your eye on any book, any book at all, you can get $5 off for any book purchase over $20. (Enter promo code GIFTBOOK17 at checkout). Forget the turkey and buy a book! (Be sure to add $20 worth of books to your cart for the code to work)
Want to take advantage but don't know what to buy? Here's some favorites, latest releases, and reader's recommendations.
Cookbooks/Kosher: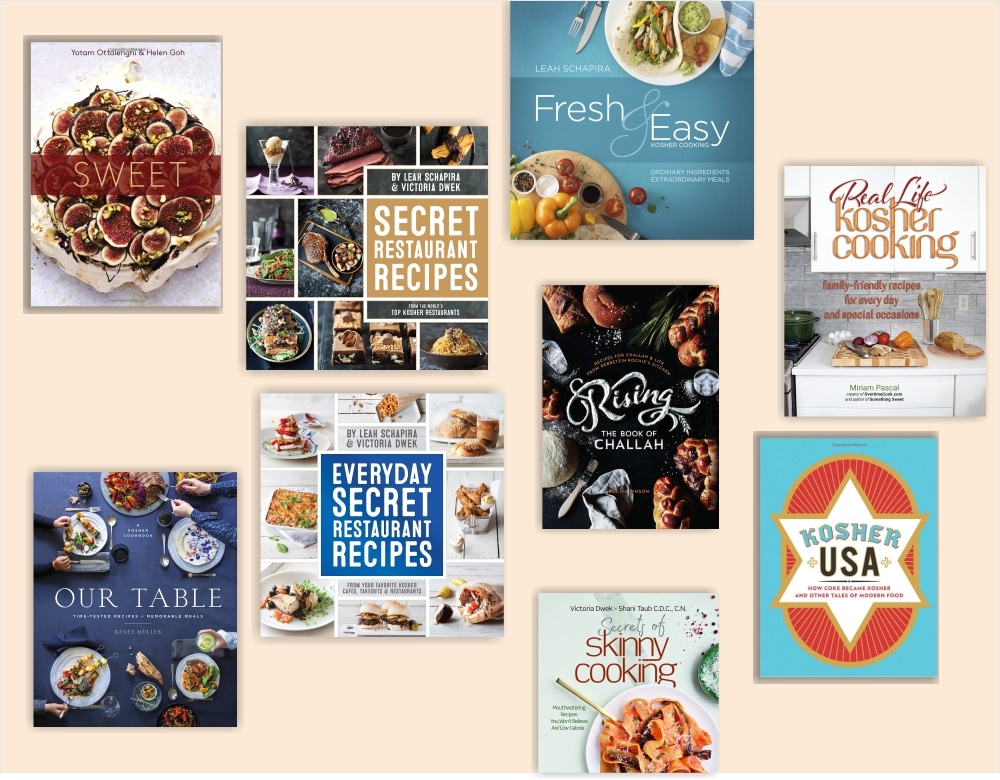 Real Life Kosher Cooking: Family-Friendly Recipes for Everyday and Special Occasions.
Fresh & Easy Kosher Cooking: Ordinary Ingredients-Extraordinary Meals
Sweet: Desserts from London's Ottolenghi
Secret Restaurant Recipes From the World's Top Kosher Restaurants
Everyday Secret Restaurant Recipes: From Your Favorite Kosher Cafes, Takeouts & Restaurants
Secrets of Skinny Cooking: Mouthwatering Recipes You Won't Believe Are Low Calorie

Our Table: Time Tested Recipes; Memorable Meals
Kosher USA: How Coke Became Kosher and Other Tales of Modern Food
Biographies, Memoirs, and History: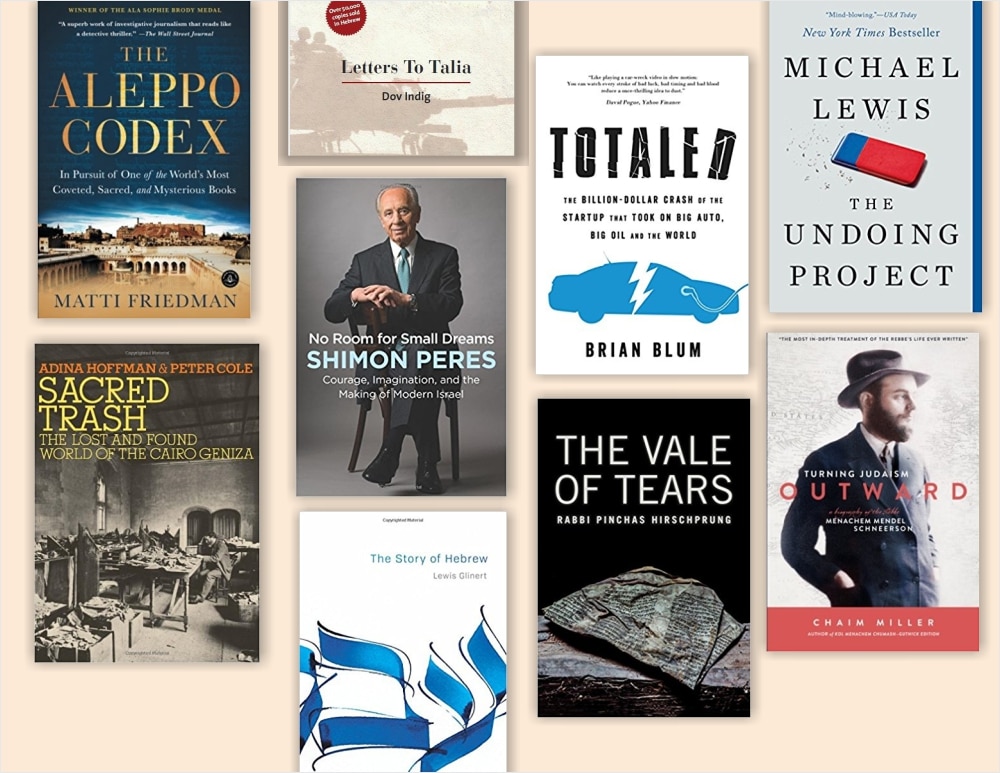 No Room for Small Dreams: Courage, Imagination, and the Making of Modern Israel
Totaled: The Billion-Dollar Crash of the Startup that Took on Big Auto, Big Oil and the World
Turning Judaism Outwards: A Biography of the Rebbe, Menachem Mendel Schneerson
The Undoing Project: A Friendship That Changed Our Minds
Sacred Trash: The Lost and Found World of the Cairo Geniza
The Aleppo Codex: In Pursuit of One of the World's Most Coveted, Sacred, and Mysterious Books
Self Help/ Motivational: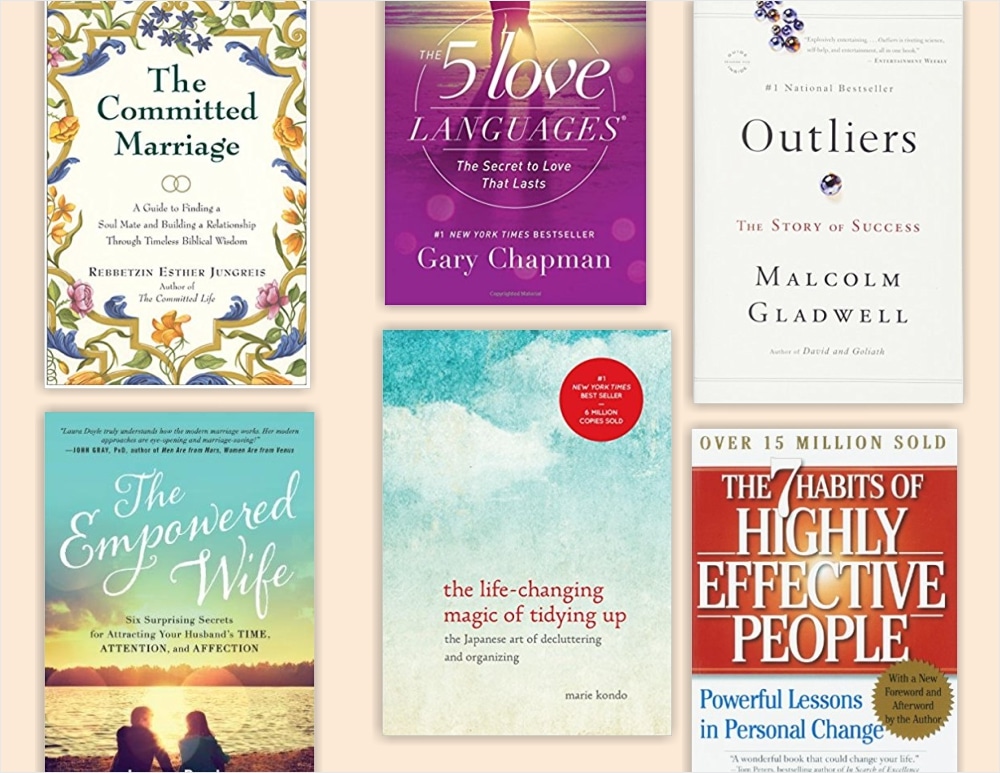 Outliers: The Story of Success
7 Habits of Highly Effective People
The Life Changing Magic of Tidying Up: The Japanese Art of Decluttering and Organizing
Branding and Business Books:
Science (Kids/Teens) Books: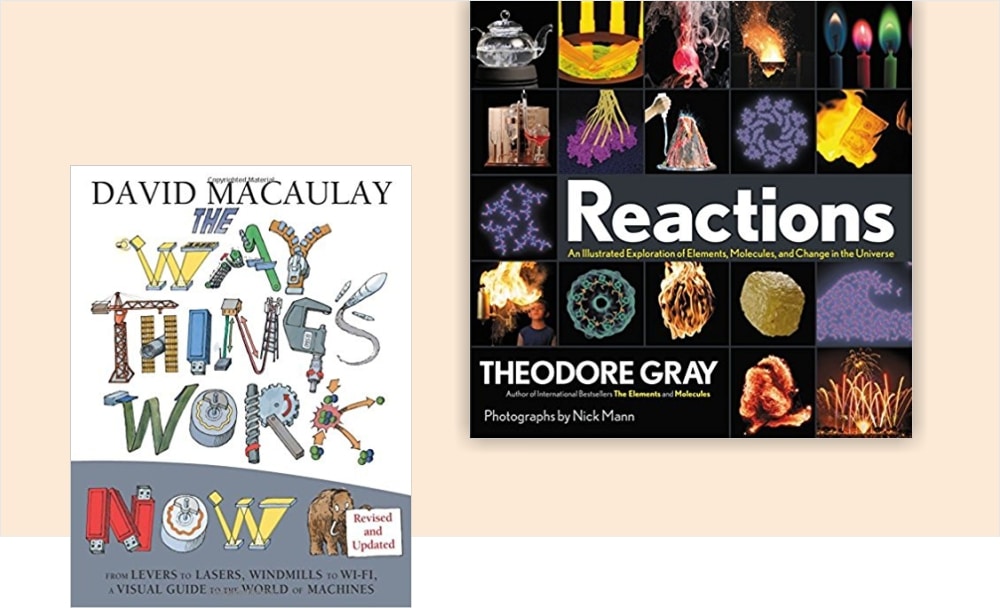 Molecules Elements Reactions by Theodore Gray, buy one or buy all three
Offer expires at 11:59 p.m. (PT) November 26, 2017.