Everyone's talking about the Three Bows boys pants … the soft cotton that looks like a dress pant, but feels like their favorite sweats.
USE CODE BCP10 FOR 10% OFF YOUR ORDER!
You already know about Three Bows girls basics; we highlighted our top picks in this post. Three Bows also happens to have great looks for boys for both Yom Tov and everyday.
But it's these pants that we need to tell you about.
These pants that are the kinds of things boys love. Are you always worried about your son ripping his new suit pants on Yom Tov when he runs around and plays? Or does he simply want to change into comfortable clothes… but you want him to stay looking dressed and put together?
The Softest Cotton Pants are the answer!
They look amazing, like dress pants. But they're super comfy too.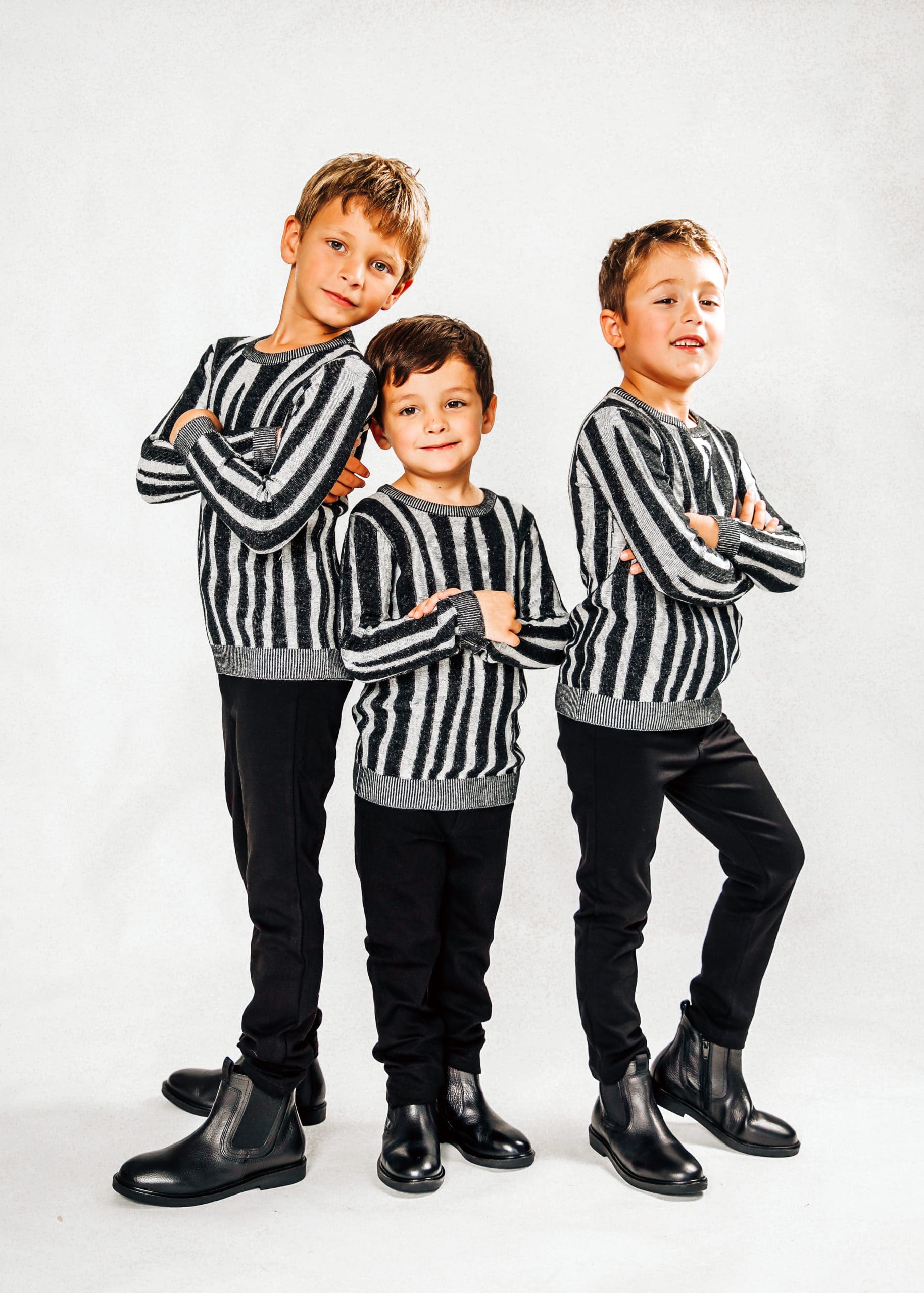 And Three Bows happens to have great sweaters to go with 'em.
Now, we have a little prediction of what's going to happen. You'll get him a pair or two for Yom Tov. And then, he'll want more to wear them everyday to school!