The walls look great now, but there's bound to be nicks sooner or later. This hack makes touch-ups super easy. 
A fresh coat of paint can transform a room, but let's face it, painting is a hassle. Once the drop cloth is folded up & the last piece of furniture is returned to its place we are all too happy to get back to normal & relegate those big drippy paint cans to the nether reaches of the garage. But what about 3 months (or 2 days) later when you find dings and scratches on the newly painted walls? (You know you will.) A little advanced planning and you can avoid the hassle of digging out that rusty paint can and wrestling it open with a screwdriver.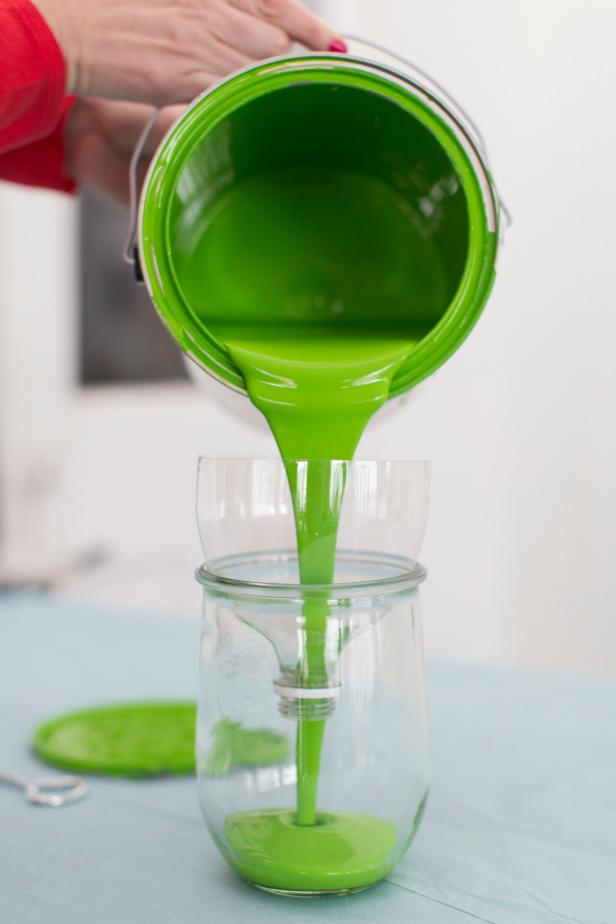 Photo Credits: HGTV
The next time you paint a room, ask the painter to fill a mini mason jar with paint. (You can get a 12 pack of these jars for under $1 each here). On the metal lid, use a permanent marker to write both the name of the room (Dinette, Boys Bedroom…) and the paint name (Benjamin Moore-Rose Blush…) in case you need to go out and get some more at a later date. These cute-mini mason jars remain easy to twist open and reclose and they are small enough to keep on hand, where you will actually reach for them. Just give the jar a good shake and use a small paintbrush or even a Q-Tip for touch-ups to keep that paint-job looking good as new…hassle-free.