If you don't yet have a
Naki Radio
, now's the time to add ruach and music to your home. For one week only, take advantage of the pre-midwinter special and take 10% off with code BCP10.

It's been about six weeks since I purchased a Naki Radio for my family. And I can honestly say that it's one of the best purchases I made all year and worth every single penny.
Every single day, when I begin cooking, the radio goes on. There's music playing when my kids come home from school and come into the kitchen. We sing and dance…music simply puts everyone in a great mood.
My husband, the original music lover in the family, said

"This was one of the best things you ever bought!" [how often do husbands say that?!?]
"I always wanted to have a home where music is always playing. But it had gotten to be so much work. Today, CDs get scratched, and with music all being stored on our phones, it's not convenient to always being plugging the phone into a speaker or making a playlist. This is great. We just turn on the radio and Jewish music is playing without any effort."
So far, the stations we turn most often to are Scoop Radio, Scoop Kids, Geula Radio (it's so cool to be able to listen to Israeli radio stations), and JRoot. When it's time for bed, I can put on a story by Rabbi Yitzy Erps and my youngest children can listen as they wind down. They can also now listen to Shazak Parsha, a dramatic presentation of the weekly Parsha, which is interesting and entertaining for kids of all ages. One of my older sons brings it into his room at night so he can use it as an alarm clock in the morning. Even though the radio most often lives in the kitchen or living room, since it also has a battery, it can be taken around the house without moving the plug too.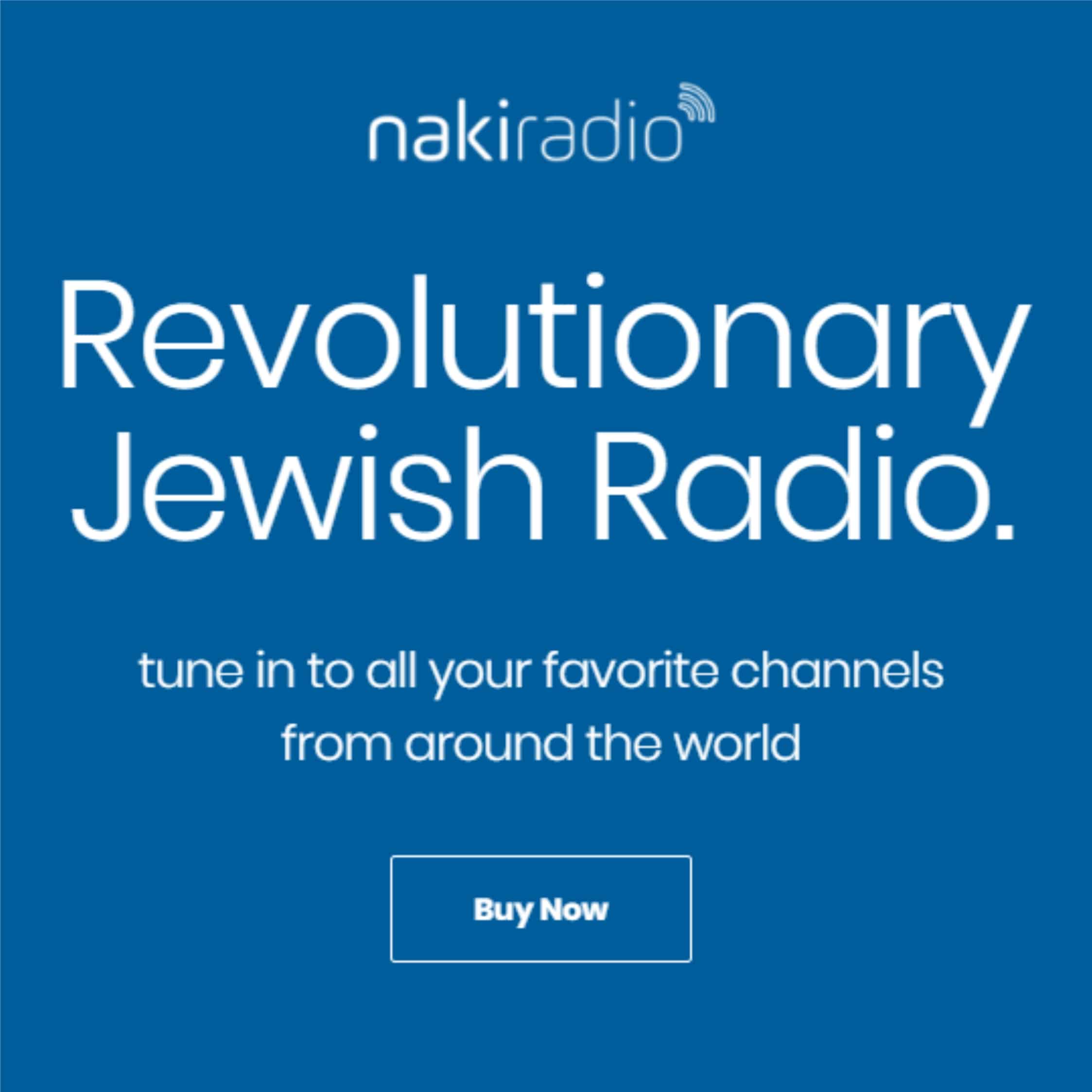 Do you want a mix of music and shiurim, tefillah, and Tehillim and shiurim…the newest addition Radio Kol Haneshama to inspire and uplift your daily living? And there are more channels and content being added continuously and they're added automatically to the radio.
Whether you're staying home or on the go this midwinter break, add a Naki Radio to your life! It will bring so much ruach to your home, you'll be thinking the same thing that I do: "Every Jewish home needs this radio!"
Use coupon code BCP10 at NakiRadio.com to get 10% off your purchase for one week only!
This post is sponsored. Opinions are our own.