Your eyes will light up every day if you have paintings like this grace your walls.
"My main inspiration comes from beautiful photos of Israel, the Old City Streets of Yerushalayim,  and anything that gives me an "Oh my gosh I need to make that into a painting," type of photo. I LOVE blues and vibrant colors to brighten up a space. It brings so much warmth to the room it's in and makes the home so happy and bright. I'm the type of person that if there's inspiration I gotta get it on canvas like NOW. I am blessed with a beautiful art studio in my home where I paint and teach my classes as well," artist Chaya Greenwald tells us.
So, this is what we love about Chaya's work. But we're not sure which aspect to talk about first.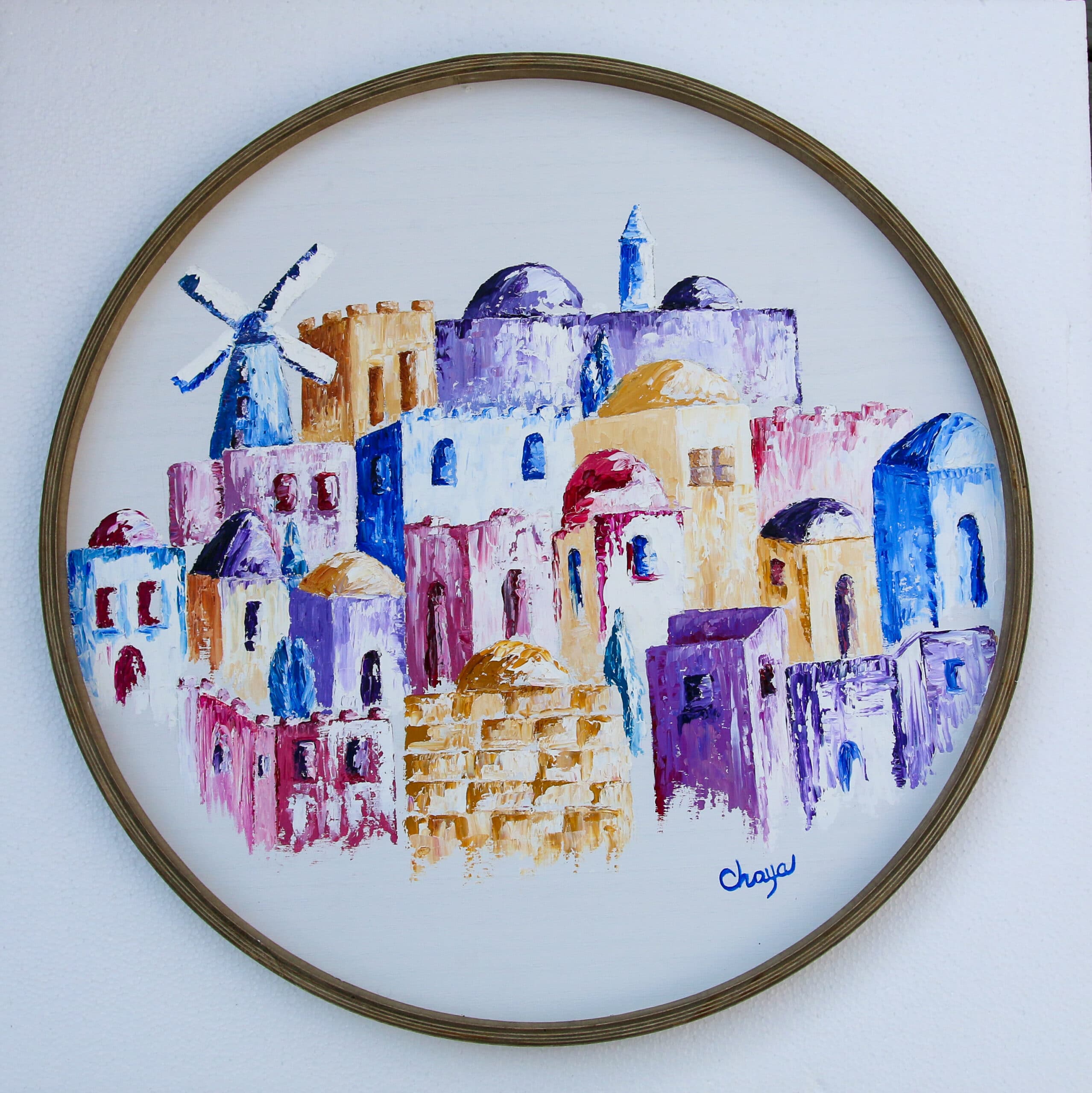 The colors! We're in love with them.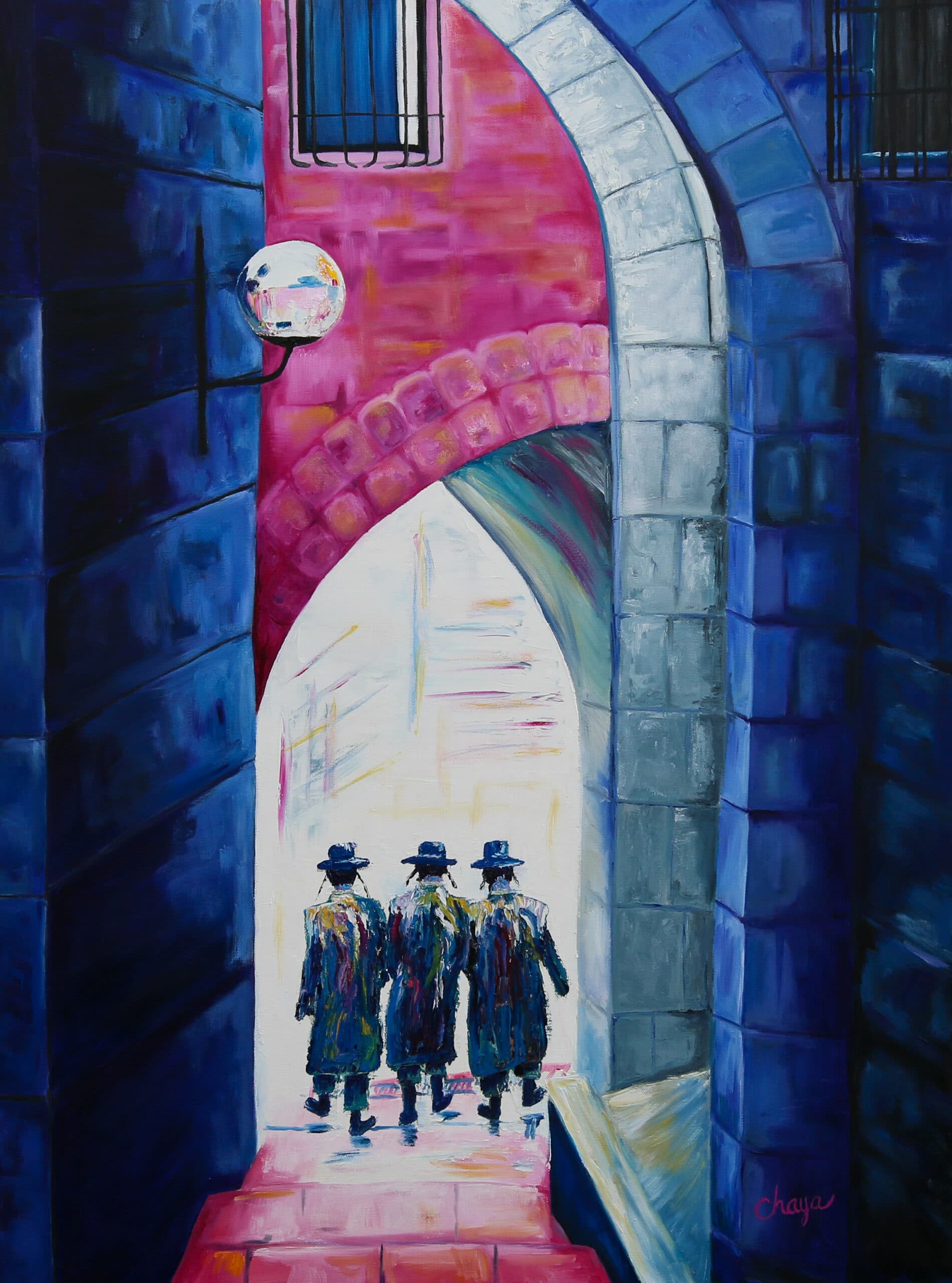 The subjects! There's Judaica–which we want–but not in a way that we've seen before. 
The style! We love the combination of modern style with classic themes. The art feels new and fresh–but still familiar and warm. It's exactly the type of art we'd want on our walls.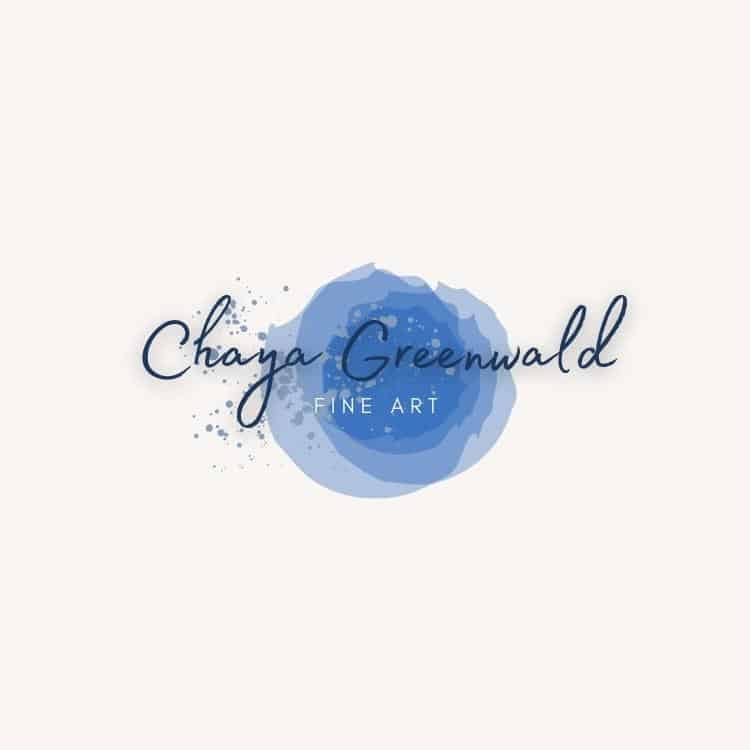 Let's Meet Chaya
Chaya traces the foundation of her art skills back to the weekly oil painting lessons she took in high school with artist Gloria Moses (and she's very grateful to her parents who gave her the opportunity of the luxury of those lessons!). She attended FIT in Manhattan and Maryland Institute College of Art after marriage, while continuing to grow her skills. She was teaching oil painting classes to adults and teens as her own art began to fill up more and more of her walls. 
People kept asking: would you sell your art? "My initial response was "No, I am so attached to each piece, how can I just give it away?" Then I finally decided it was time to create more pieces of art, primarily Judaica, and start to sell. It was such an exciting new chapter in my life as an artist," she tells us.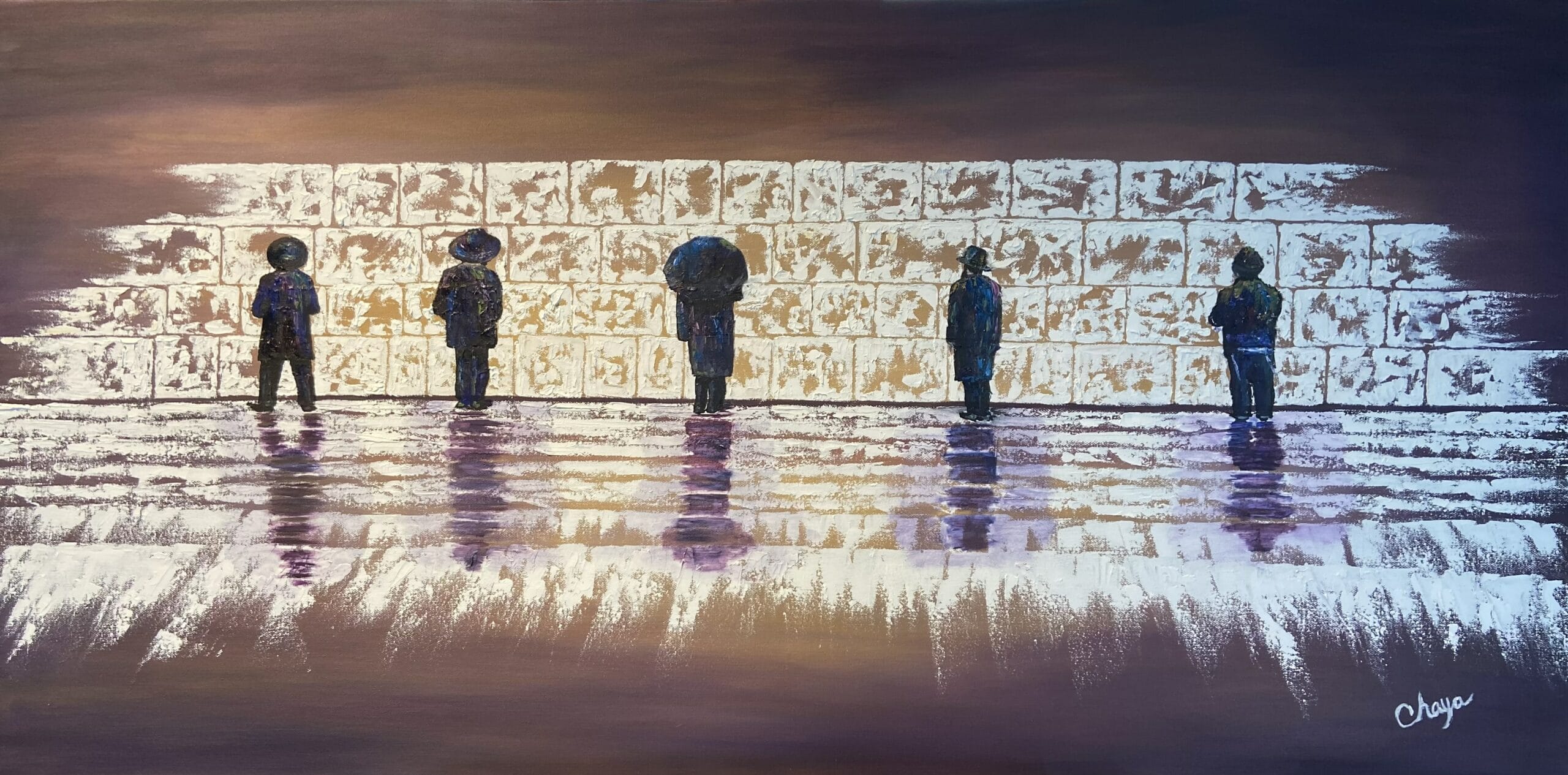 Chaya's favorite medium is oil paint. "The textures you can create and the flow of colors together on the canvas are incomparable. That being said I still use other mediums as well here and there to get different results and looks. Water colors are a new and relaxing medium for me as well. I also have created many paintings with both acrylic and oil and they have come out magnificent."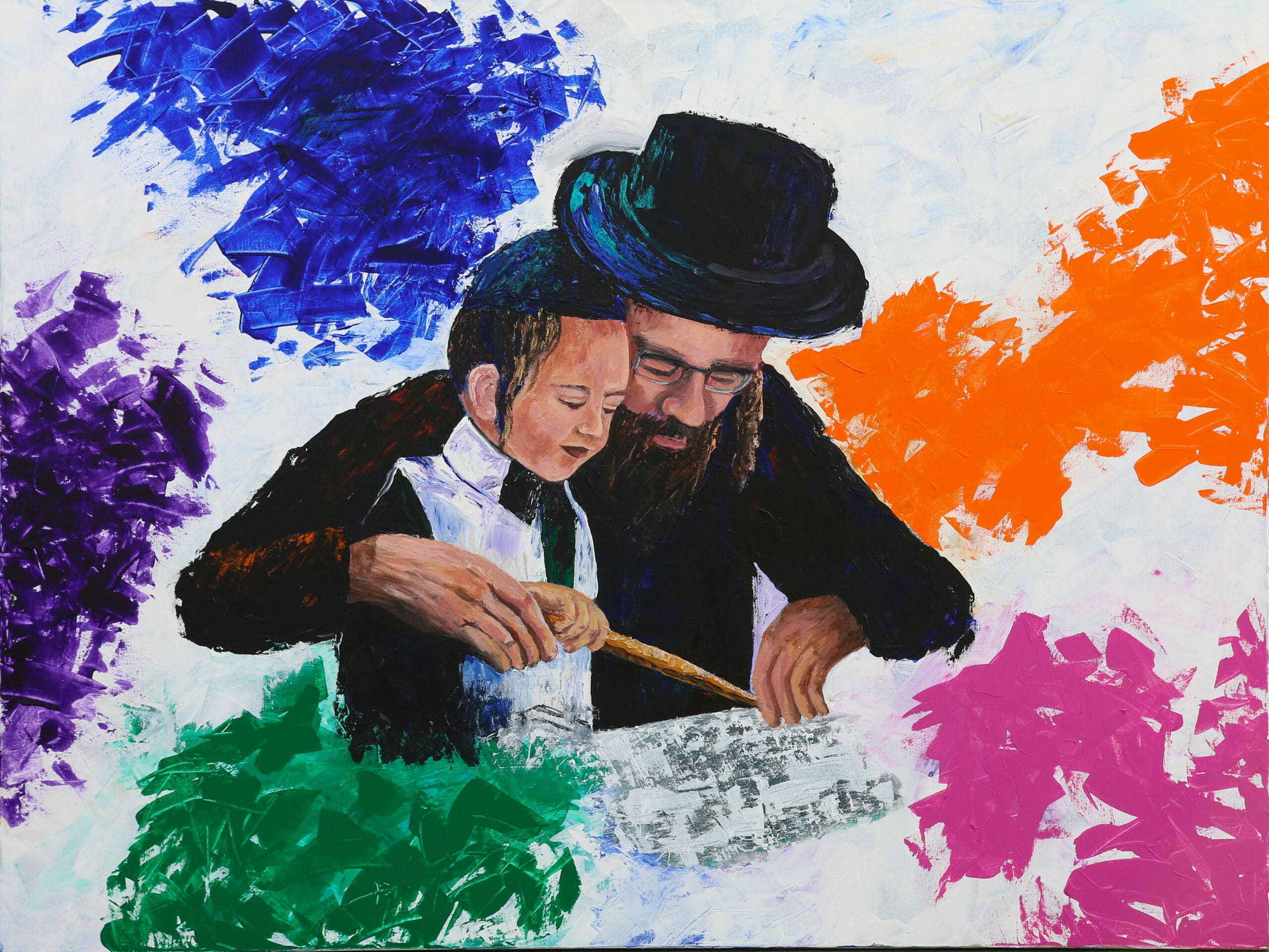 Recently, Chaya's artwork was featured on the walls of Fireside Restaurant in Monsey, NY for 6 weeks, followed by a meet and greet with the artist where Monsey residents were able to meet Chaya and purchase the artwork.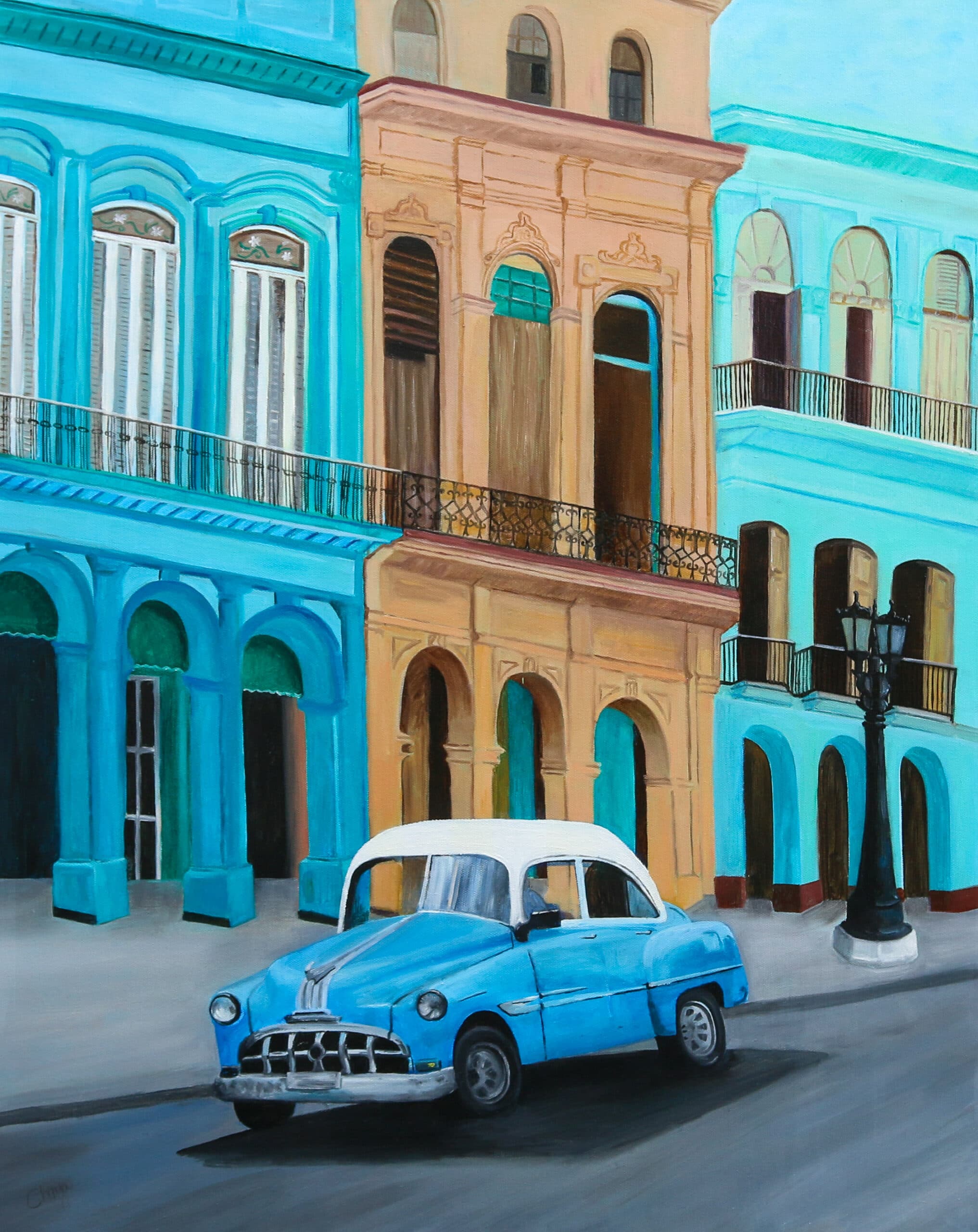 "I am a child of a Holocaust survivor," Chaya adds. "Seeing images of the old time shtetl and the days of simple Jewish life really bring out strong feelings and my desire to get those images and feelings onto the canvas. My father's love of Eretz Yisroel has also instilled in me a passion for anything authentic and meaningful."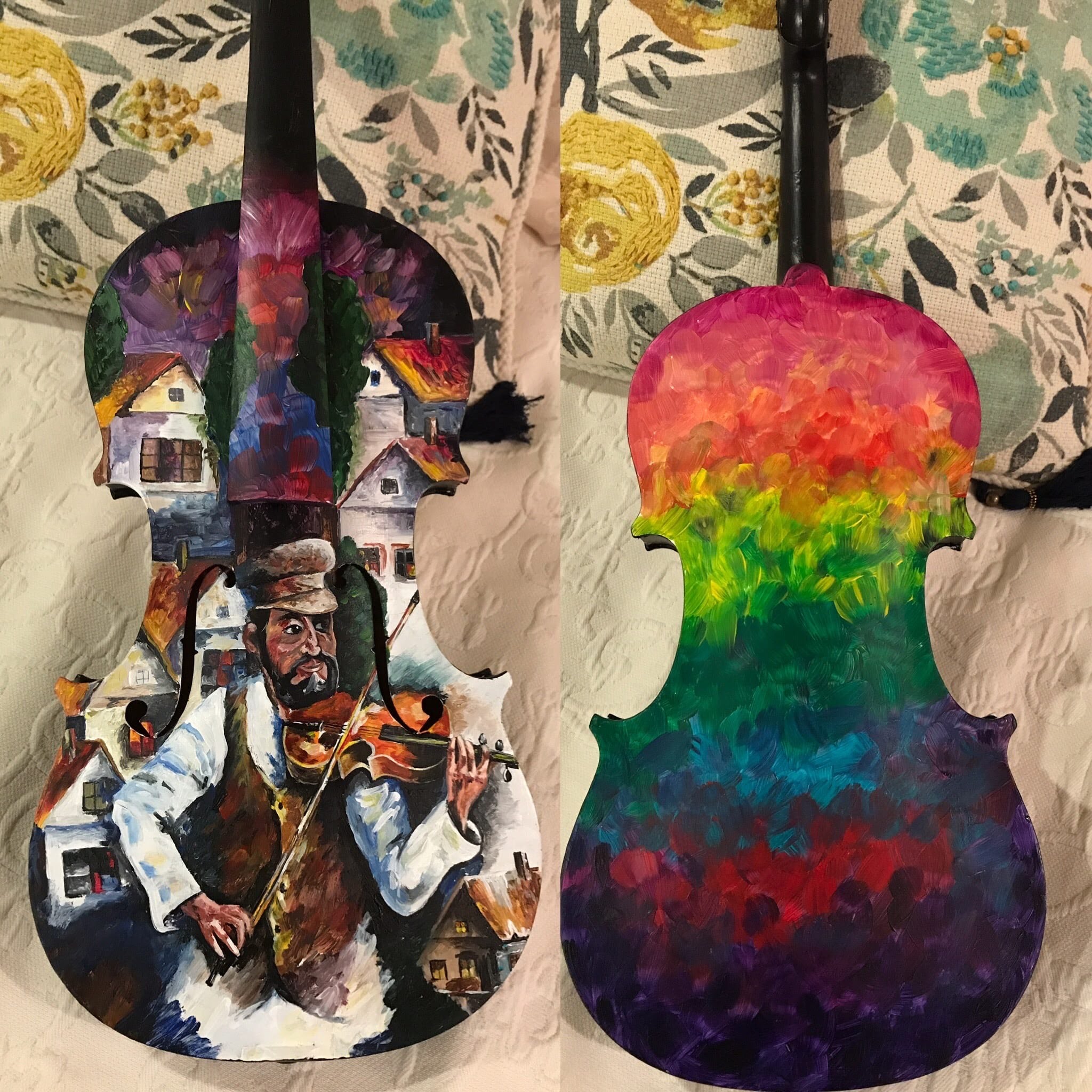 Chaya has also created a collection of painted violins which have been in art galleries in Yerushalayim and are for sale in America as well.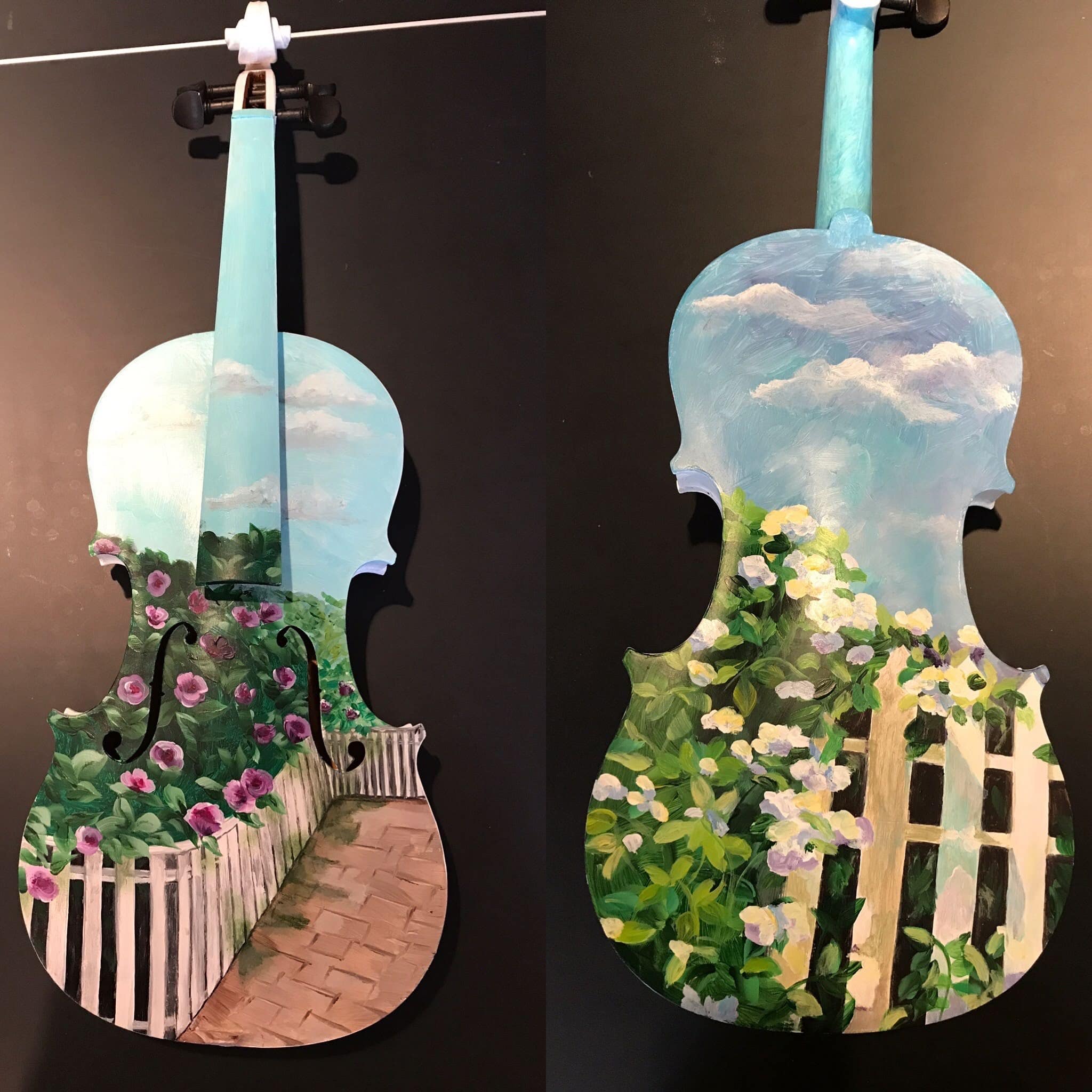 Commissions are available upon request. In addition, some of her paintings have the option of being purchased as Gicle`s, which are semi-original prints. She hopes to continue to expand the print collection as time goes on.
Want to see more of Chaya's work?
@Chayagreenwald_fineart or email Cgreenwald05@gmail.com for pricing and inquiries.