So you're a parent who's been trying your best for years, and you're absolutely lost. Matis Miller, LCSW, ACT, DBT-LBC, gets it. He's met dozens and dozens of parents just like you, giving it their all, yet feeling hopeless. Hear about his solution and an incredible limited-time offer here.
Matis Miller, a licensed clinical social worker and certified cognitive behavioral therapist working in the field for over 18 years and author of the book 'The Uncontrollable Child,' has watched a lot of kids and parents pass through his doors. And what he's seen, time and time again, is parents with the best of intentions are floundering. Whether their child had a specific diagnosis or just needed more support, these parents wanted to best support their children, but nothing seemed to be working.
'Many parents,' Matis explained, 'struggle with consistency in their parenting. Either, they'll read about an approach that touts unconditional validation and love and acceptance, and they'll try to follow it! But, they watch their child having a harder time than ever and have no idea how to set healthy limits. On the flip side, some parents come across an approach that promises it could 'change their child,' leading with firmness and rules, and the parents cling to it desperately. That, of course, backfires as well.'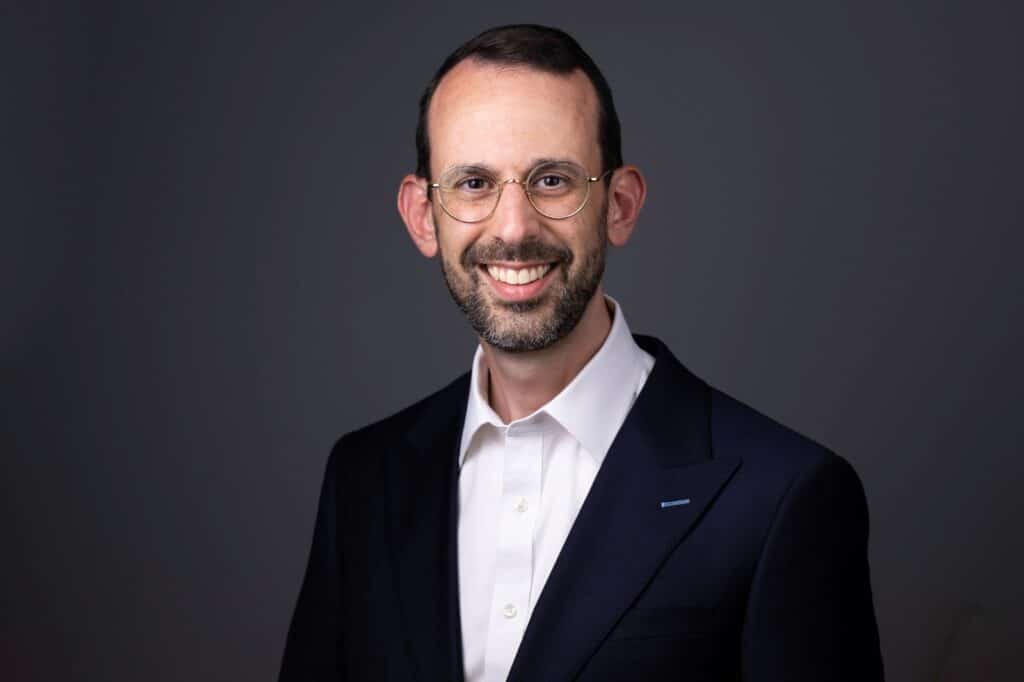 What's his solution? Based on the concepts and skills of Dialectical Behavior Therapy (DBT), an approach that expands a person's mind and worldview, Matis created 'The Uncontrollable Child' Parenting MasterClass, a step-by-step course providing skills and practical strategies, and teaching how to implement them in your home in a clear and understandable way. The Parenting MasterClass is an online, self-paced course with 10 super-detailed lessons.
The basic premise of The Parenting MasterClass is a dialectical concept: We, as parents, can both accept and love our children and at the same time, work towards change. Validating your children's struggles and providing positive reinforcement are valuable tools in your toolbox, but when your child presents with problematic behaviors, your work doesn't end there. There are strategies that we can use to give us that perfect balance of acceptance and change to improve our parenting and thereby help our children succeed.
'Parenting really isn't easy,' Matis says with a wry smile, 'and the tone of my work really embodies that. I have 6 children, ka"h, and I understand that there's no one way that works for every child. The Parenting MasterClass provides you with an arsenal of skills and strategies to parent your uncontrollable child, yes, but also your other children.'
I got a sneak peek of The Parenting MasterClass, and the one thing that stuck out to me the most was working towards that ever elusive balance of acceptance, accepting your child the way he/she is, accepting yourself in your strengths and weaknesses, and change, changing the your child's problematic behaviors through reinforcements with specific guidelines and setting healthy limits for a happier child and a happier home. Concepts like radical acceptance, mindfulness, validation, and behavioral contracts and charts are things I've heard of before, but this class teaches the true purpose behind these concepts, and how to implement them to improve your parenting and your child's success. After completing lesson 1, I was hooked!
Do you see yourself and your children in Matis's work? Does the thought of being on the other side of this course, armed with Matis's DBT-based skills and strategies, give you a sense of peace, imagining yourself finally getting the tools you've been looking for?
The Parenting MasterClass just hit the market, retailing for $897. But, right now, for one week only, Matis is offering the class for Between Carpools readers for only $297 here.
There's a light at the end of the tunnel: your solution is within reach. Sign up for the Parenting MasterClass now and get lifetime access to this amazing class, and hurry! This incredible discount is only valid from January 1st-January 7th!