Teach your children the importance of tzedakah with the Purim Project benefiting the Zichron Shlome Refuah Fund; once they see the prizes they won't think twice! Get the details, here.
Yamaha keyboard. Segway. Michele watch. Lululemon camera bag. Amazon/Toys4U/Visa gift card. Camera. Ugg slippers. Toolkit. Beats. Intrigued yet?
Meet the Purim Project, an initiative benefitting Zichron Shlome Refuah Fund. Zichron Shlome is an organization that helps families fighting cancer. The services they offer are far too many to count, but to just list a few: medical expenses, housekeepers, insurance, getaways, transportation, wigs, help with bills, and so so so many more. Their mission is to ensure that no one suffers alone, and with their valuable work, they've helped alleviate the suffering of thousands of families. Read more about what they do here.
And that brings us to the Purim Project! The Purim Project is a fundraising initiative for children to collect for Zichron Shlome around Purim time (and really all year round!) for amazing prizes. It's such an amazing lesson for the kids: teaching them about the importance of giving and collecting for tzedakah, overcoming their shyness to reach a goal to help k'lal yisroel, and earning a prize from their hard work. The prizes are so exciting: top-notch, arrive quickly, and are brand-new, no factory seconds or refurbished items. The kids are so proud of themselves, and the awesome prizes that come as promised are icing on the cake!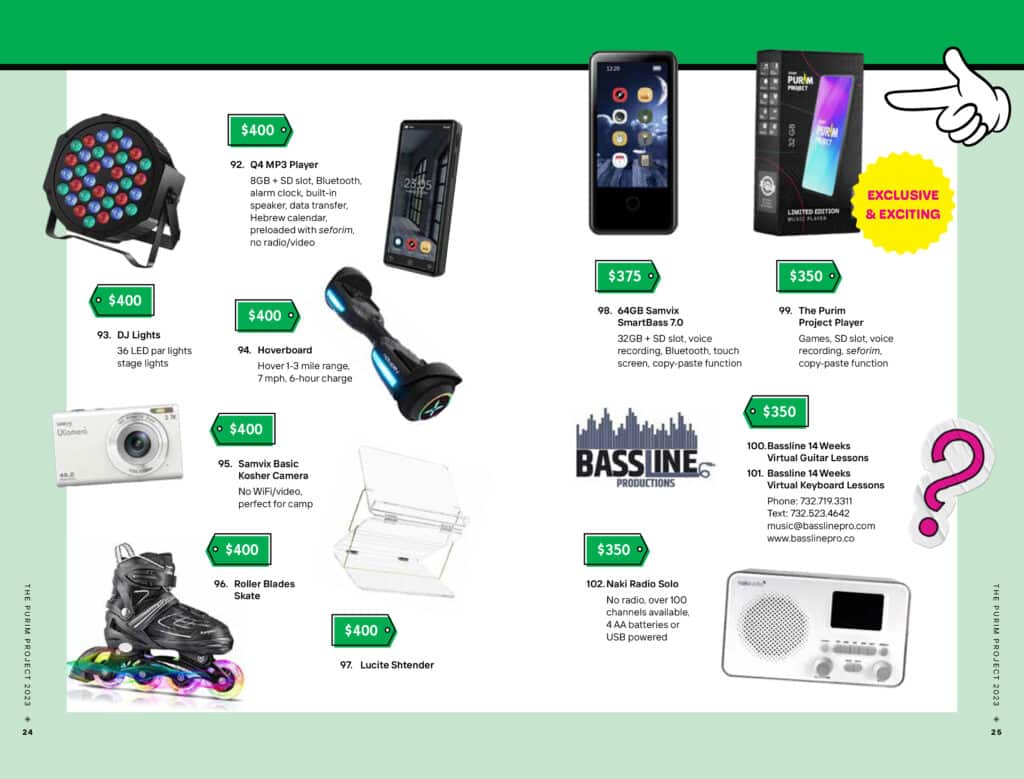 This year, based on feedback from last year's collectors, Zichron Shlome worked with manufacturers to create an exclusive MP3 player that has all the cool features kids want, but can't connect to the internet. In fact, all of the Purim Project prizes don't use the internet. Parents are involved in the collection process (the forms need a parent signature to be completed), and you can feel confident giving your signature, knowing that the prizes are in line with your values.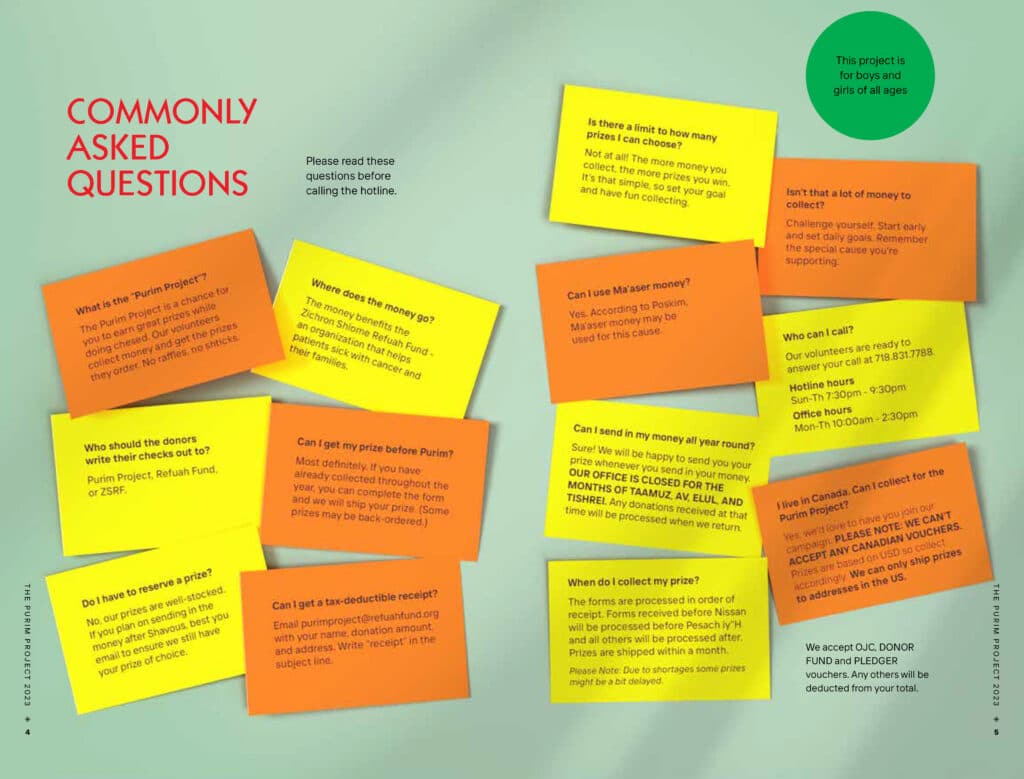 Tzedakah is such an important concept to instill in our kids, and what better way than to experience it themselves, collecting for an organization helping so many people, while winning amazing prizes?
How can you get started? Download the Purim Project brochure here to get all the details and get collecting. We hope your kids win something great!