A camp bag can be a mess of a place with wet towels, swimsuits, and often sand too.
Your child needs a waterproof place to stash his or her stuff all summer long. Here's some cute (and inexpensive!) options that work.
This TYR Big Mesh Mummy Backpack comes in lots of different colors.
The Stay Dry Packable Backpack Travel Bag is so surprisingly durable for the price and as the name says, will "stay dry." One BCP reader recommended it! She told us, "I really like this backpack for kids for day camp…it comes in lots of cute colors, it's nice-sized (it can fit all swimming gear+ snacks) and can get wet, can be zipped up in a small pouch for added cuteness…and you can't beat the price.
This Adidas athletic bag doubles as the perfect pool bag.  Available in lots of different color options.
Mayim Bags…these may be the perfect camp bag, even if it were just because of the adorable factor. Available in most local toy or houseware stores.
Looking for a simple, yet still stylish, drawstring backpack? H&M has just the thing. They also have coordinating towels and picnic blankets!
Here's another simple drawstring bag – available in lots of colors.
This wet bag allows you to carry your wet and dry items in the same bag, great for swimming suits or other wet items.
This large backpack is the perfect sports + pool bag. Its big enough to carry a large towel or even a basketball. Comes in beautiful prints as well.
Add some sparkles with this double layer confetti pool tote bag.
This is a great option as well! Comes with the accessory bag, towel and sunglasses.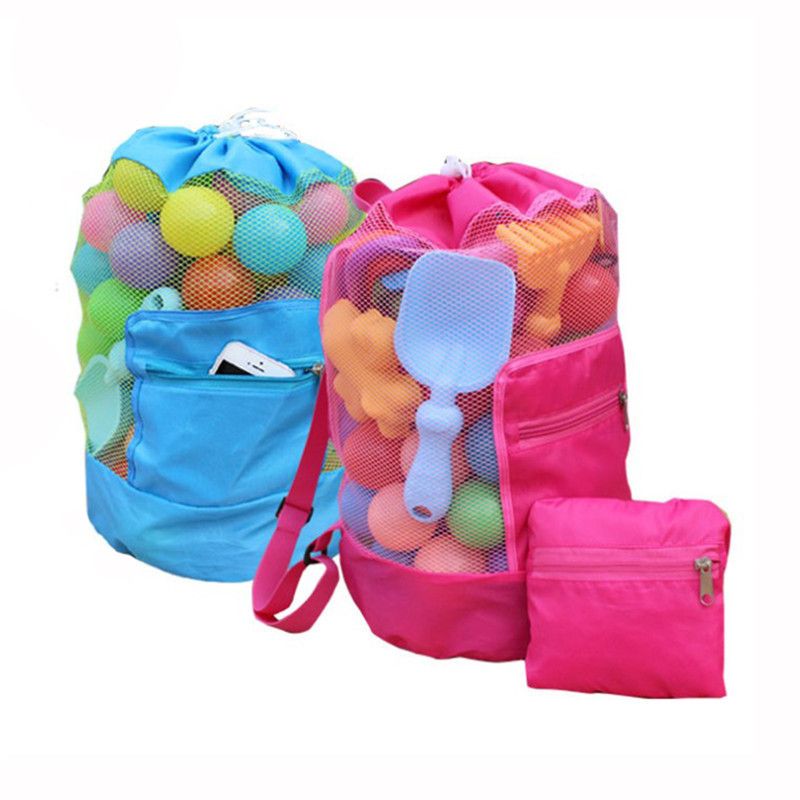 This Drawstring Mesh Beach Backpack is designed so the sand and water stays out. 
This Mesh Equipment Sport Drawstring Gym & Swim Bag is quick dry and comes in six cool colors.