You're a talented designer. You've learned the technical aspects of graphic design, so why do you still feel a pit in your stomach every time you press send on your design? 
Learn the design theory, formulas and rules that give you the confidence to present your work without a pit of worry in your stomach. Take your skills — and your earning potential –to the next level with Design Pro with Zinque Studios.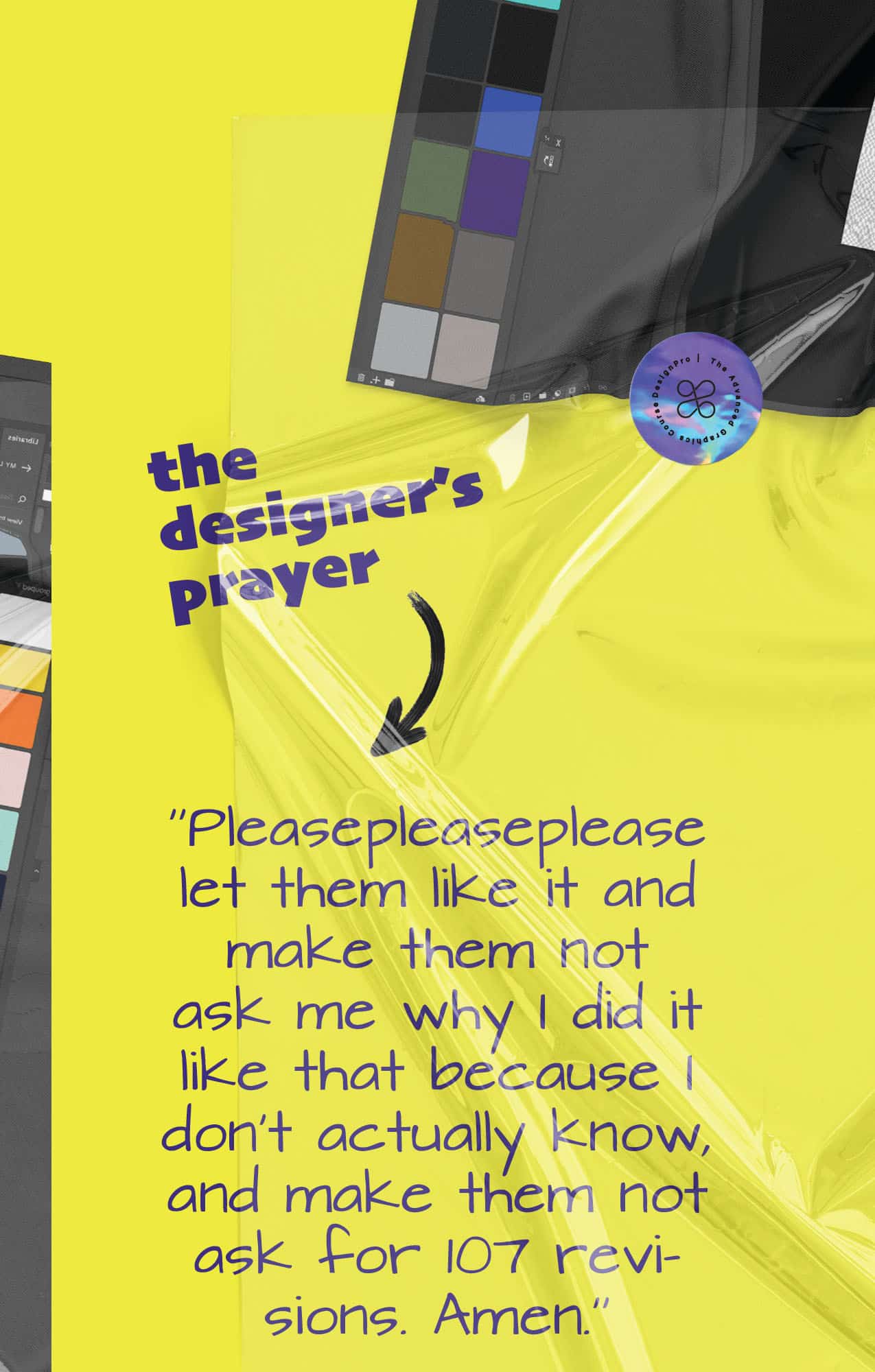 Own your designs. Leave the endless revisions behind. Gain the confidence to go further. Brand like the ultimate pro. Monetize your skills to the max. That's what happens when you–a skilled graphic designer–complete Malky Schlesinger's advanced Design Pro course.
Let's hear from one of Malky's students:
"I was a trained graphic designer who kept wondering, how do I know what to, like, do. Does this even look right? Will they like it?  Every time I hit send on my designs, there was a pit of anxiety in my stomach. Malky's course transformed my confidence. I went from stressed-out-designer to excited, confident business owner. Most of all, I don't second guess myself anymore. Or dread client feedback. I feel so much calmer when I get a job, I don't freak out.I know I have a solid process that works. My advice to other designers: stop fumbling around on your own or sifting through blog posts. Save yourself time, energy and mistakes. This course lays it all out for you from processes to tried and tested tools." -Tehila Hayes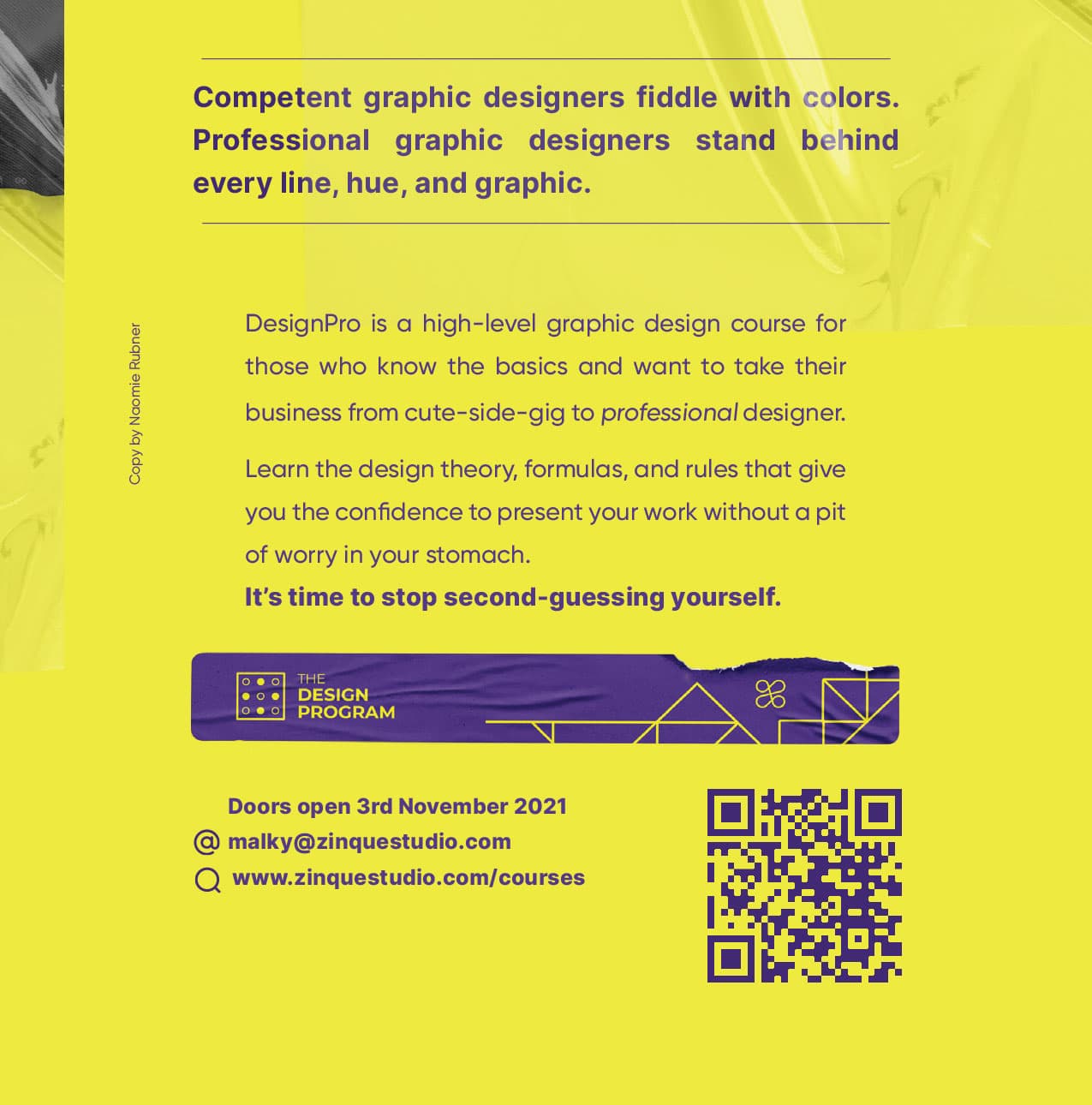 Design Pro is a 4 month long weekly master course designed for advanced graphic designers. You have the skills, you know the programs. Now, you won't only know how to make things look pretty. You'll gain the skills to create successfully designed and strategized brands. You'll gain a know-how in client management and marketing, to make those designs not only look amazing–but drive results. 
We're so super impressed with the work done by Malky's students. Want to see the results? Watch this reel of student's work right here.
We know these designers are in another league! Want to hear from more students? Learn more over here.
Design Pro teaches actual design psychology; you'll learn why one design is pleasing to the eye, and why others fail. You'll learn the business of design to set you up for success. And you'll gain the coaching and become part of a design community that'll turn you into that fully confident designer.


Wait, is this another one of those design courses? Why, yes! Yes, it is. But here's the difference: We don't teach you how to move the mouse around. You already know how to do that.
We teach you design processes.
And formulas.
And why some designs are gorgeous, and others are well, awful.
In fact, Design Pro is for those who are already working in the industry and have mastered the basic  design skills
Enrollment begins on Nov 2. If you're a designer looking to become a professional business owner, sign up here with your email address to get updated information about content + pricing. Questions? Reach out to malky@zinquestudio.com