Take the work out of grilling or flavoring your cheese! This cheese from Kosher Pastures is good to go and makes it easy to serve fresh, cheesy dishes this Shavuos.
There's lots of heavy dishes on Shavuos, but we liked how this cheese is special enough to let bring the special factor to those simple wholesome dishes that always balance out the meal.
What's this cheese all about?
In Finland, there is a cheese called Juustoleipa. This translates into "cheese bread." Kosher Pasteurs takes this up a notch, oven baking their cheese until it has a browned crusty top. It's a semi-hard cheese that holds up to pan-frying or even grilling without falling apart. The sweet glaze gives it an amazing sweet and savory taste. So…you can compare it to your haloumi but it's more flavorful and easier to prepare! Way better!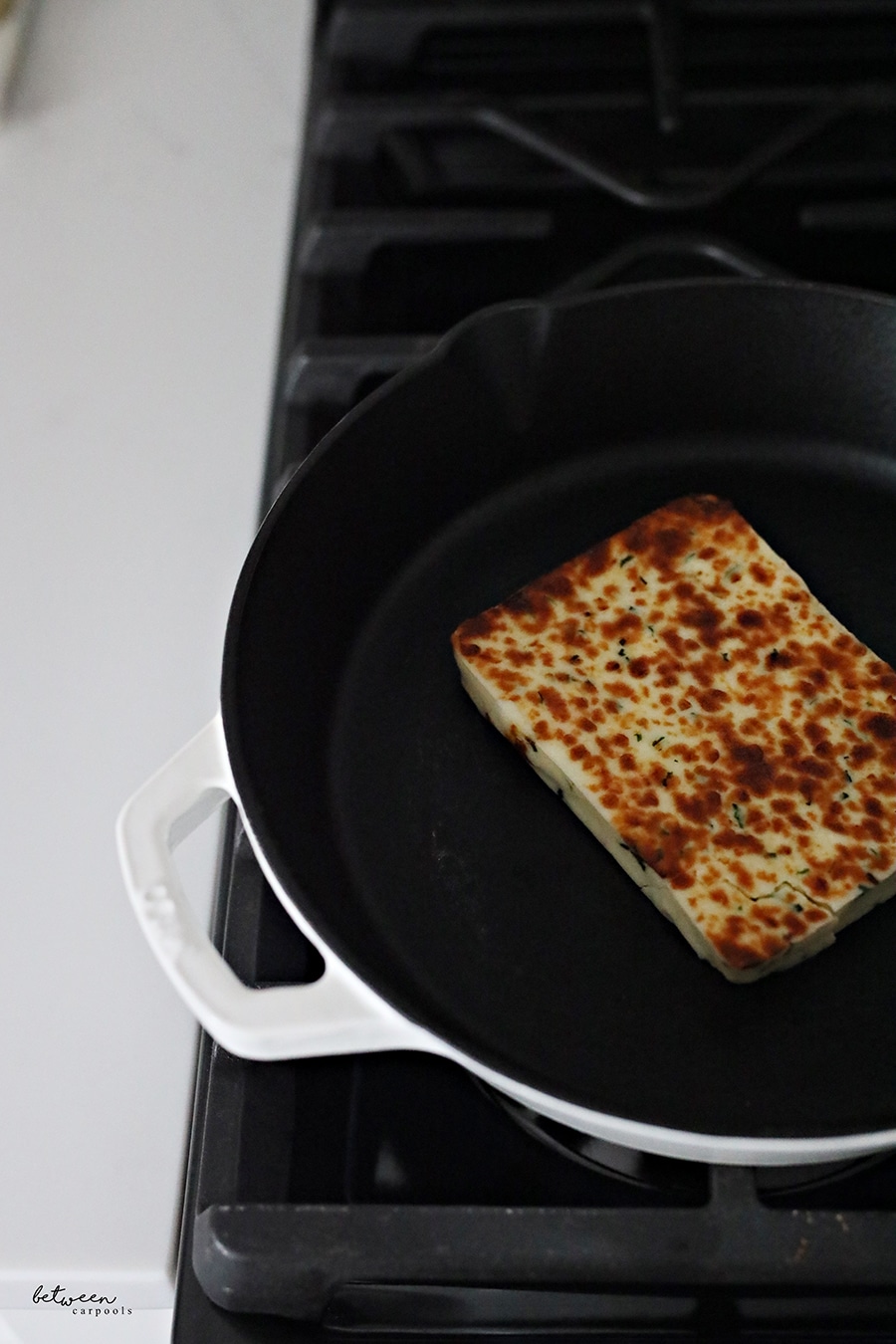 You can heat it up slightly before using, but don't worry if it comes to room temperature on the kiddush table or in the salad, it's still great.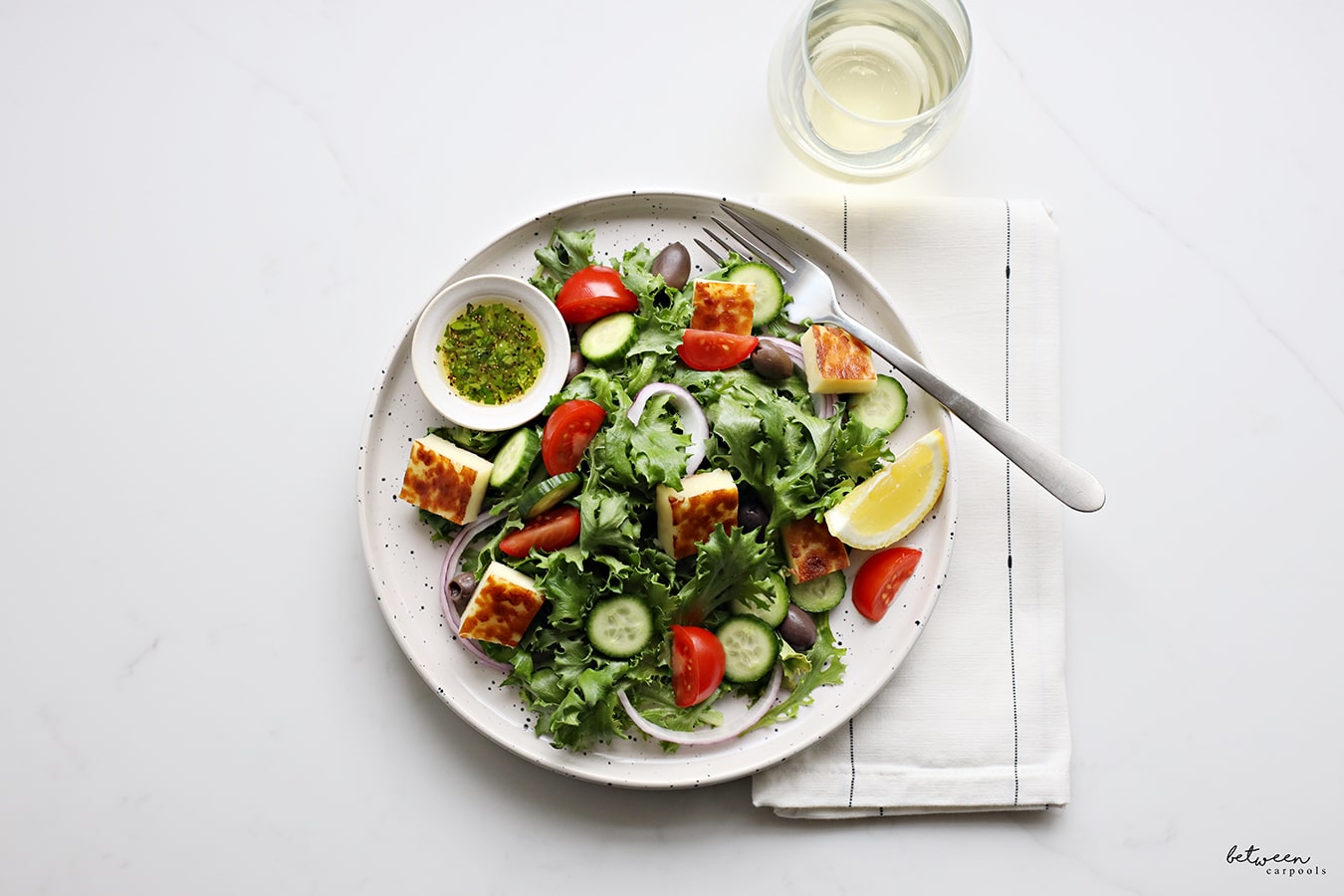 First, we used the original version to make our salad go from basic to wow.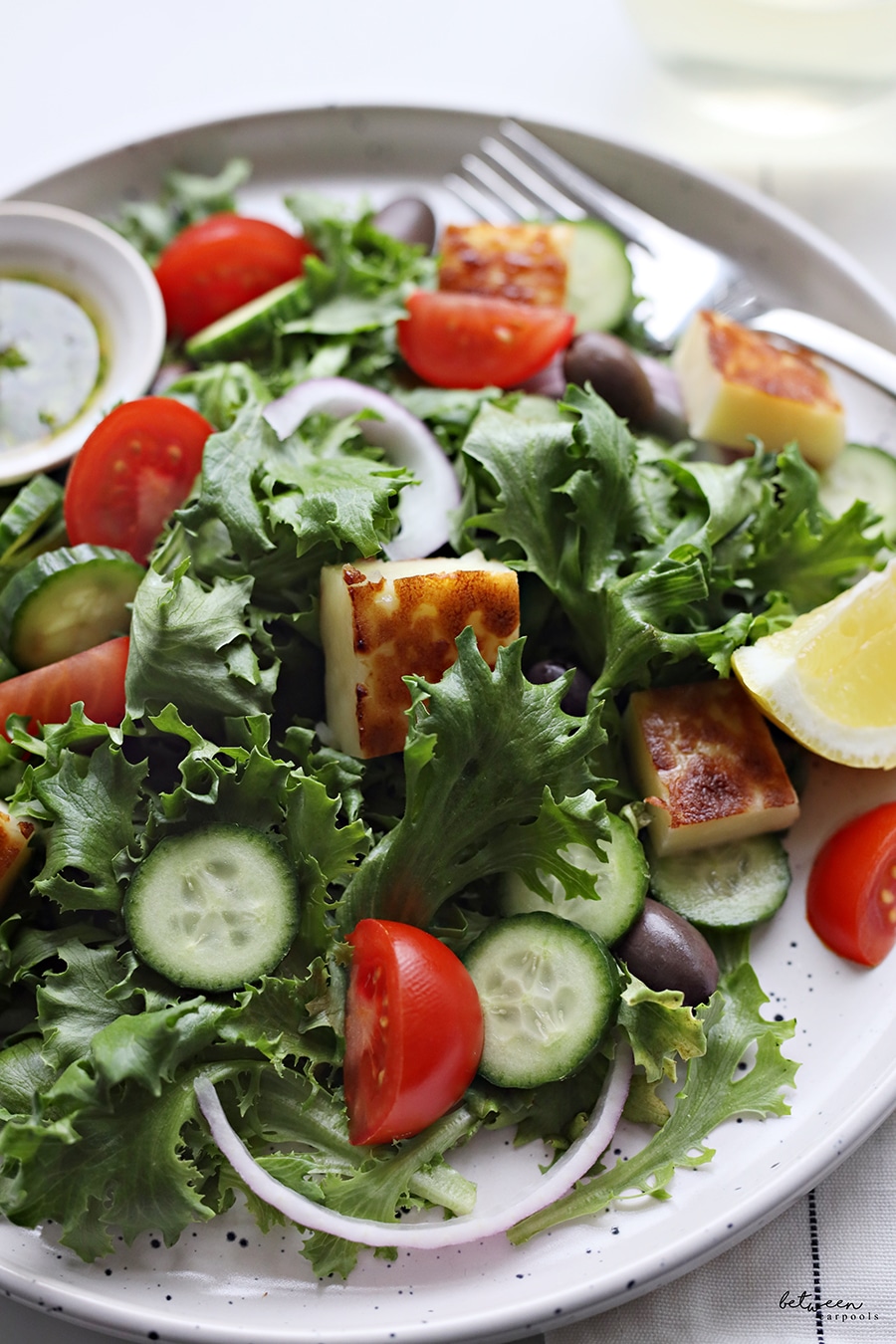 There's no need to think ahead…it'll work great swapped with Parmesan in Caesar or Feta in Greek, but we paired it with fresh, crisp Romaine, sweet cherry tomatoes, crunchy Persian cucumbers and a dressing that's simple and bright: olive oil, fresh lemon, fresh garlic, salt, and lots of dried and fresh herbs.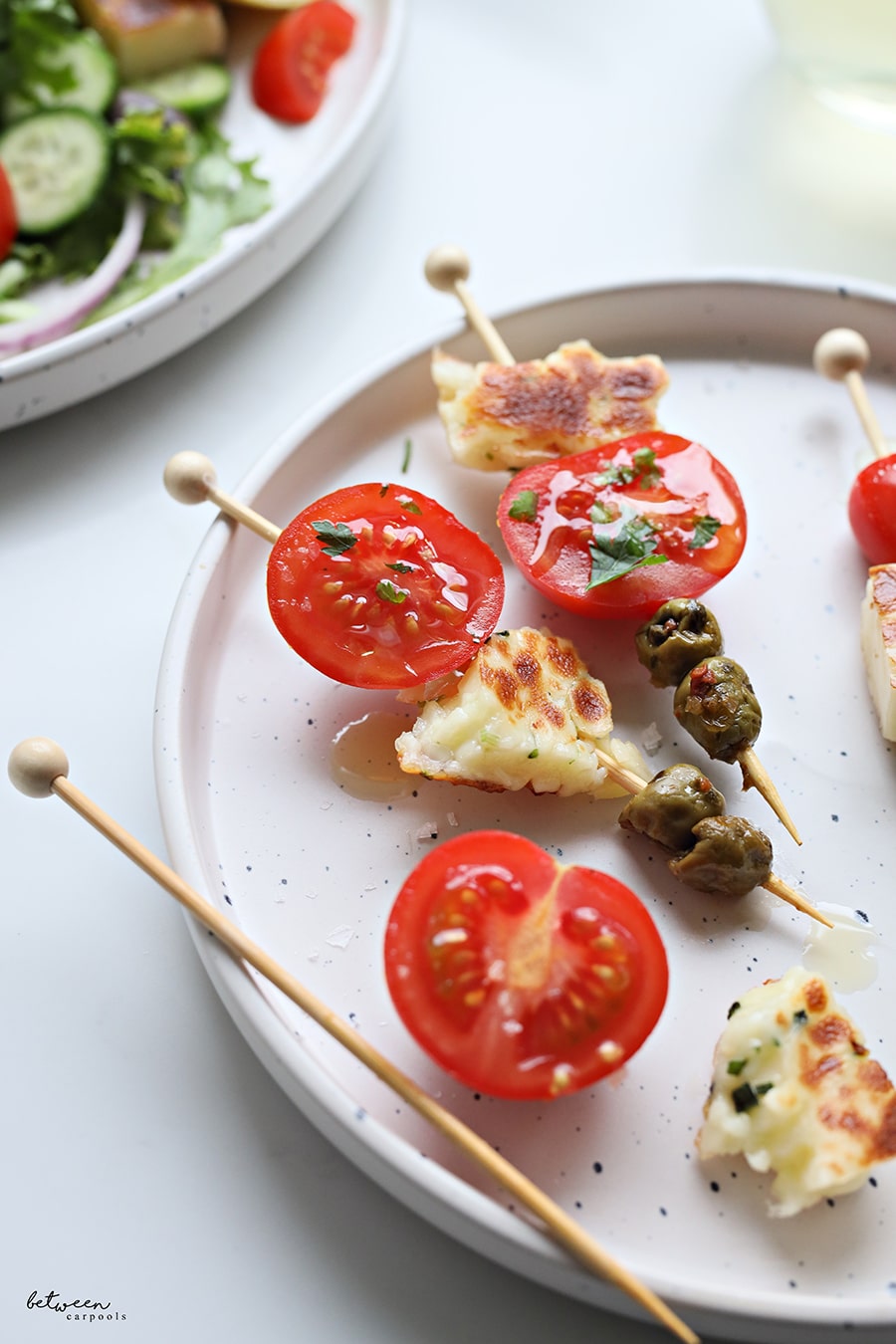 You don't need any dressing when you're using the Garlic and Chive flavored version. That's the perfect one to use when skewering the cheese.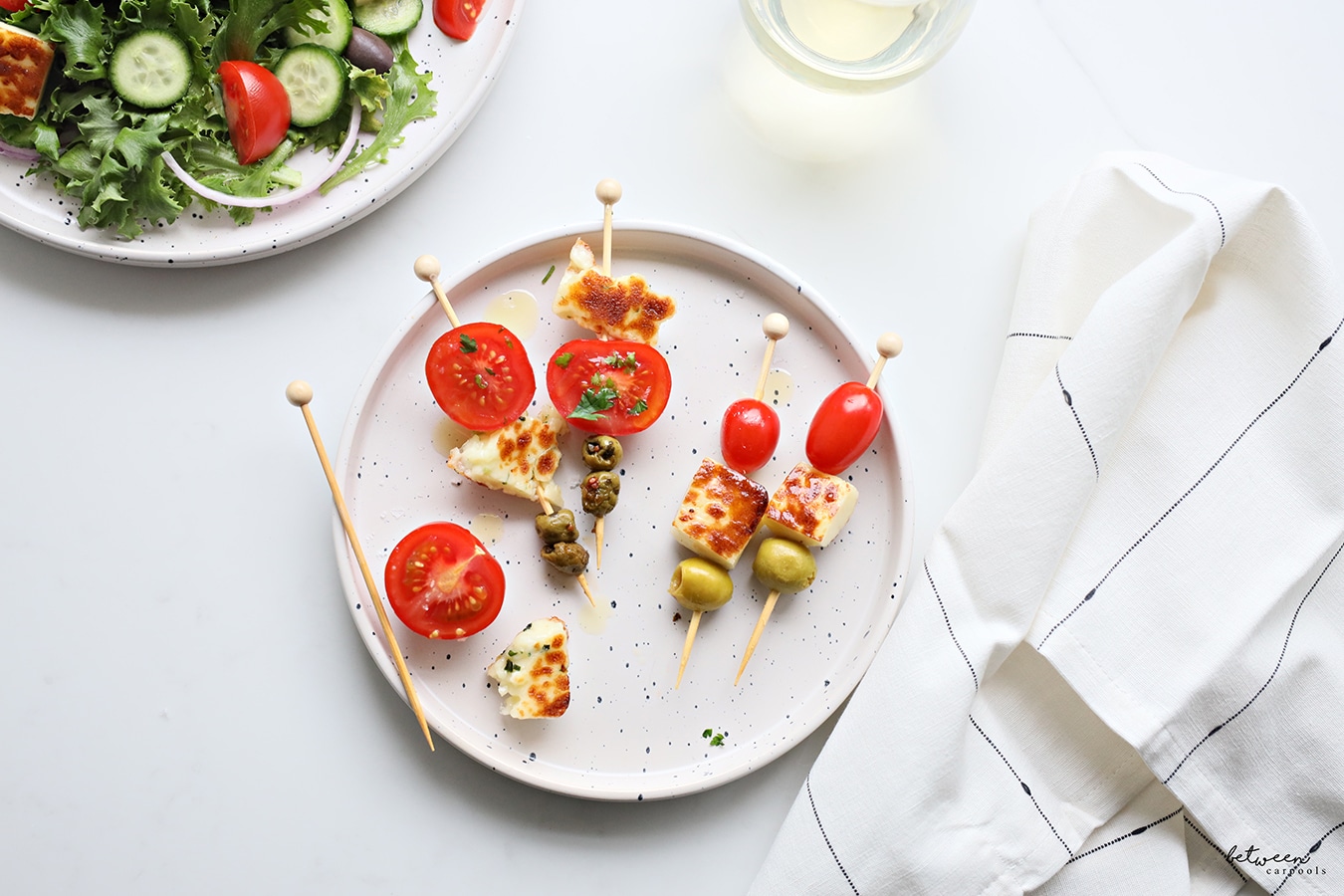 An appetizer like this is SO appreciated on the kiddush table because (besides being easy for you to prepare,) it's refreshing and light, but no one feels like they're missing out on any cheesy pleasure.
It's totally a feel-good and flavorful skewer.
Where to Find It:
West Coast:
Ariel Market
Cambridge farms
Elat market
Glatt mart
La brea kosher
Le market
Livonia market
Mega Glatt
Super sal
Western kosher Pico
Instant beauty- Vegas
Misha European food market – Arizona
East Coast:
Coming to East Coast this week – Follow to stay up to date on local supermarkets