Moms do so much for everyone in the family. But after childbirth, it's time to recuperate and get the very best pampering and care — for your baby and yourself. After your next baby, relax at La Isha Resort. 
For any mom that's not having her first child, we all know how it is. Once we come home from the hospital after having a baby, our families expect us to snap back into our regular roles. No matter how much you try to take it easy, you inevitably end up taking care of your family and maintaining your everyday life.
Does that sound familiar to you? I know it does to me. Even if you have help or a nurse, that nurse is taking care of the baby. But who is taking care of you? (It's often the opposite: you need to take care of the nurse, make sure she has meals she likes and is overall happy so she gives your baby good care)!
So what's a mom of a houseful of kids to do after giving birth to a child…just to get those extra few days to recuperate? 
La Isha Is Born
Avigail Cohen had been a labor coach for 12 years when the idea for La Isha, Lakewood's kimpeturin home, was born. 
"This is the wave of the future, not only for women whose families have a tradition to go to kimpeturin homes after birth. For a woman after childbirth, being able to recuperate in a kimpeturin home cuts the recovery time in half. They come out with such a positive experience after being rewarded with a vacation after a new baby…instead of struggling to survive, she's refreshed and excited to rejoin her family with the new addition," says co-founder Avigail. 
It's hard to relax and recover properly when you come home to a houseful of kids after giving birth. 
"I went to La Isha after having my twins, but then decided to come home for Shabbos. I saw it wasn't good for me to be home yet…I needed a few more days to get energy and get myself together. On Sunday, I was back at La Isha for a few more days of recovery," says Rivka, new mom to twins, her 6th and 7th children.
Chava came to La Isha after having her 8th child via C-section. "There was just no way I could go home. If I'm present, I'd be expected to snap back to routine," she says. "The extra week I have here means a world of difference to my health. I was wondering how my husband and older children would manage the house…but they're fine!" 
What is it about La Isha that new moms love?
"When envisioning La Isha, I researched kimpeturin homes in general. What do people like, and what could we improve upon? There are notable things that set La Isha apart. The decor is beautiful, modern, and clean. You feel the luxury of being in a hotel, yet it's homey and cozy," says Avigail.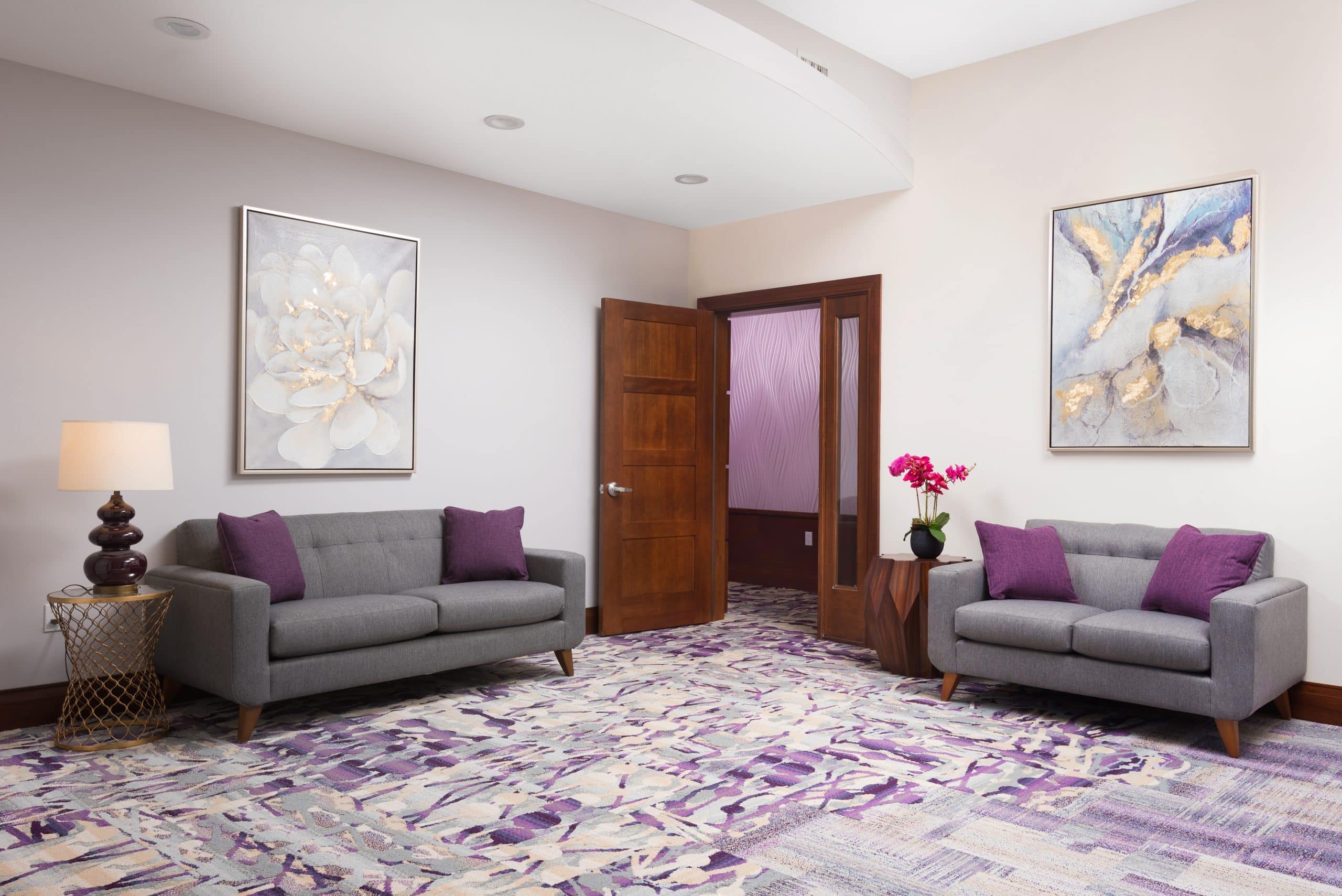 Taking the best care of baby…
The nursing staff at La Isha is aboveboard. Moms really receive that feeling that their baby is truly being cared for, and every single baby receives so much attention. La Isha is very selective with its nursing staff, who work 24 hours a day in shifts. The nurses are extensively trained and screened and work in tag teams, meaning there's always a team in the nursery; a nurse is never alone. The nurses at La Isha include both Jewish and non-Jewish women and all are trained. State of the art cameras and security systems also help to make sure every mom and baby is always safe and sound.  
Everything is provided for the baby at La Isha…formula, clothing, diapers…a mother doesn't have to worry about packing the miscellaneous items her new baby needs, only for herself. There's a lactation consultant on hand certain days of the week for moms who need nursing help, both in-class format as well as one-on-one help. 
It's time for mom to relax and be pampered.
The nursing lounge is a relaxing setting where moms can enjoy socializing in a quiet, restful setting. The focus at La Isha is really on relaxation for moms and getting the rest and sleep they really need. Between the meals, which are fun and social, the book and video library, and occasional entertainment, moms really get that perfect blend of rest and activity.  
The accommodations are luxurious! The resort overlooks a golf course and each room features full-sized beds with pillow top mattresses and luxurious bedding. "In the survey they fill out before they leave, all the women comment that the beds are incredible," Avigail tells me. There's a fresh, new towel robe provided for every woman as a welcoming gift.  
The cuisine at La Isha includes three gourmet meals a day that feature up-to-date cuisine with a heimishe flair and restaurant plating, so moms feel pampered at every mealtime. There's also a 24-hour snack station; kosher supervision is provided by CRC (the chassidishe hechsher).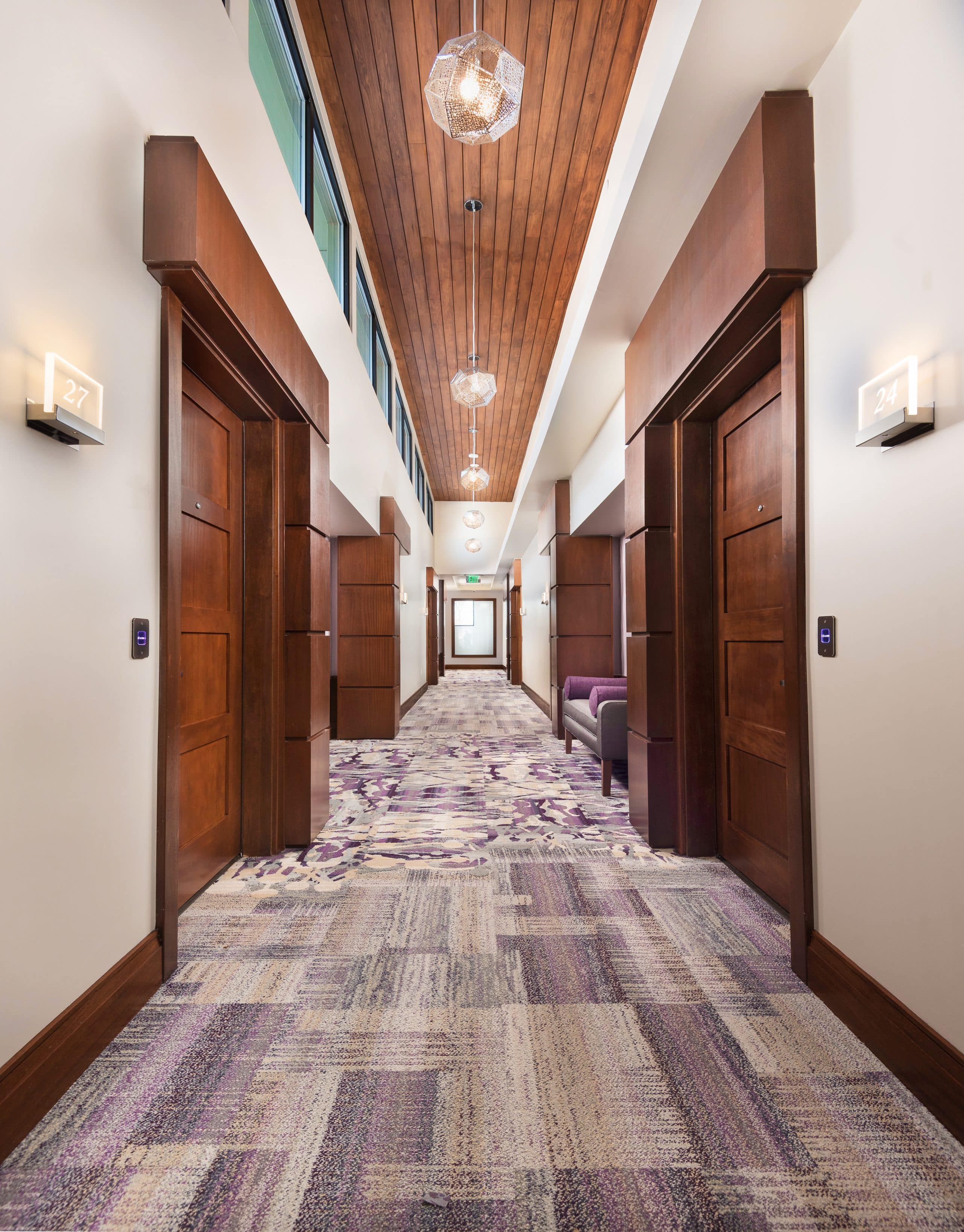 What can we look forward to at La Isha?
Are you expecting? Hope to spend your next post-baby week at La Isha? This spring and summer, you can look forward to enjoying the sprawling grounds at La Isha, overlooking the golf course. You can relax outdoors around the lake. Also opening now is the La Isha simcha hall so moms can host their vacht nacht or bris on-premises, with additional parking for their guests as well. 
Not having a baby? Does a few days at La Isha sound tempting?
Need to recuperate after a medical procedure and not ready to go home? Feeling rundown after making a chasunah? You can still enjoy the pampering and rejuvenating effects of La Isha. Opening now are four rooms dedicated to women in other stages of life who need a few days to relax and be taken care of before resuming their day-to-day responsibilities. 
Coming soon…the spa!
Later this year, La Isha is opening a women-only spa (you can make a spa appointment even if you're not a La Isha guest) with a steam room and sauna, juice bar, indoor pool, exercise room, nail, hair, massage and treatment rooms. Want to schedule a girls' getaway for a couple of nights? Women can book the non-kimpeturin rooms and enjoy a spa vacation with friends. Of course, kimpeturins will love having spa treatments available during their post-baby vacation (what could be better)?
I'm worried. How will my family manage without me?
That's one question I had for Avigail. 
She tells me, "Rebbetzin Spetner teaches that in order to elevate the maturity of family, you need to give responsibilities and they will rise up to the occasion. You'd be surprised how they can manage without you. One kimpeturin was so anxious to get home because she was worried about how her family was faring. Her husband convinced her to stay saying,'We're fine! Stay, so you can come back 100%,' he said."