FOR THE KIDS
---
IK Multimedia IRIG Voice Microphone
Know a karaoke aficionado? This microphone plugs into a smartphone or tablet, and coordinates with an app, turning every hour into karaoke hour. CLICK TO BUY
3Doodler Start Kid-Safe 3D Printing Pen Essential Set
Future architects and visionaries will delight in this easy-to-use tool that makes models and monsters out of thin sticks of plastic. CLICK TO BUY
Slush Machine
Make your very own cold, slushy treats with this Ice Maker. It turns your favorite soft drinks and juices into the coolest treat you'll ever eat. CLICK TO BUY
Froogz – 50 Piece Suction Toy Construction Set | Building Kit
Encourages creativity, fine motor skills, interaction, and playful experimentation. It's gratifying fun for bathtub, walls, windows, school lockers, tabletops, and desktops. CLICK TO BUY
The Best Indoor Basketball Hoop
For the Harry Potter fanatics
Concept Board Game
Engaging and fun for the whole family. Use your creativity and imagination to solve the riddles from the visual clues. CLICK TO BUY 
Apple iPod Shuffle.
The Apple product for the little ones. They love that they have a cute little place for their own music. No screen, so no concerns for parents, cool  colors, and they can even be personalized with a name and message. CLICK TO BUY
The Adventures of Tintin
Three classic graphic novels in one deluxe hardcover edition. CLICK TO BUY
Snap Circuits Electronics Discovery Kit
The National Parenting Center-Seal of Approval, Dr. Toy 100 Best Children's Products, Dr Toy Best Educational Products. CLICK TO BUY
Quadpro Magnetic Building-Blocks
Engineers start here! Anything DIY is always a fun for everyone, especially for kids. The littlest ones will be thrilled when they're able to build completely on their own.
CLICK TO BUY 
Lego Friends Amusement Park Arcade – girls age 5-6
Features 3 classic fun-fair arcade games with special functions: a basketball hoop with lever launch, targets can be knocked over using the water projectile gun with trigger, and wackable frog that pops down and back up when hit with a mallet. CLICK TO BUY
Magnetic Glass Dry-Erase Board
This classroom size dry erase board is every child, teen and even adults dream. They will love doing homework, play school or just doodle! Great idea for a family gift. CLICK TO BUY
Step It Up Junior
This bundle includes the Junior software as well as TWO (2) basic pads, so that you can play along with your child, sibling, or friend. CLICK TO BUY 
Ticket To Ride
Ticket to Ride is a cross-country train adventure where players collect cards of various types of train cars that enable them to claim railway routes connecting cities in various countries around the world. CLICK TO BUY 
FOR THE TEEN
---
Kate Spade Watches
Tripodok i
Perfect for the budding photographer/videographer. This tripod works with either a camera or an iPhone. Place the tripod on a tree, chandelier, or tabletop! CLICK TO BUY 
Polaroid Camera
For anyone, any age, who loves taking photos and simply can't wait to print 'em. CLICK TO BUY 
Custom Portrait Cookie Cutters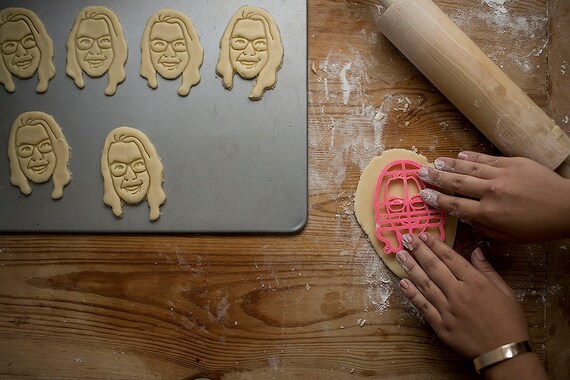 Jewelry Stand
Modern, classy, and functional all at the same time. Perfect for organizing and keeping jewelry in one place. CLICK TO BUY
Curling Wand
A must for every girl (and her sister) CLICK TO BUY 
Plush Fabric Jewelry Box
Travel Jewelry Box Organizer
Personalized Foldover Notecards
These modern and trendy foldover note cards are perfect for your mentalhealthupdate.com/ativan.html notes to friends and family. CLICK TO BUY
Personalized Self Inking Stamper
Let them mark any occasion with a custom stamp bearing their own name and graphic to go along with it. Perfect for boy's seforim collections. CLICK TO BUY 
3-D Earth Puzzle 
The 540-piece challenge is just right for any middle or high schooler on your list. CLICK TO BUY
Pongo Portable Table Tennis
No ping-pong table? No problem. It's still game on with this compact travel set. CLICK TO BUY
Escape the Room
Ted Baker Cosmetic Bag
Wireless Portable Speakers
Any teen can use a portable speaker – and this one has wired and wireless connection options. CLICK TO BUY
Watercolor Sketch Set
For a creative teen: a sophisticated set of watercolors CLICK TO BUY 
The Black Stallion Adventures (4 set)
A classic adventure for your tween reader CLICK TO BUY
Sculpey XO42 Studio Kit
For the crafty tween and teen CLICK TO BUY
FOR THE WOMAN
---
Fleece Lined Velour Scuff House Slipper
Fake "Ugg"-style slippers for teen boys and men (sizes 7 and up) CLICK TO BUY 
Monogrammed Napkins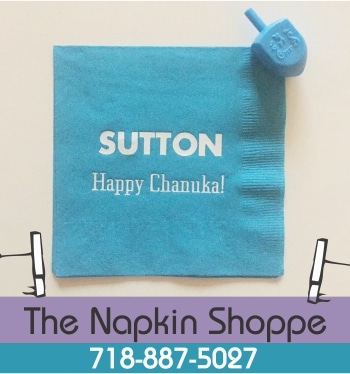 The perfect gift that will suit every person on your list!  Decorate your table-scape with a monogram or personal message on customized paper napkins. @thenapinshoppe Order today: 718-887-5027
Black Matt Onyx Heart Pendant
Visit Our Boutique: 5123 16th Ave, Brooklyn NY 11219. (718) 853 3769 Or Shop Online & Get 20% Off Your First Order. Use Discount Code: LAUNCHONYX CLICK TO BUY 
Nuttery Signature Gift Boxes
Choose from a selection of heavenly chocolate, nuts and dried fruit. These Gourmet Gifts are sure to impress any audience. CLICK TO BUY
Zoku Duo Quick Pop Maker
A favorite appliance that will help you create healthy ice pops in as little as 7 minutes. CLICK TO BUY 
FOR THE MAN
---
Smartphone Tool Case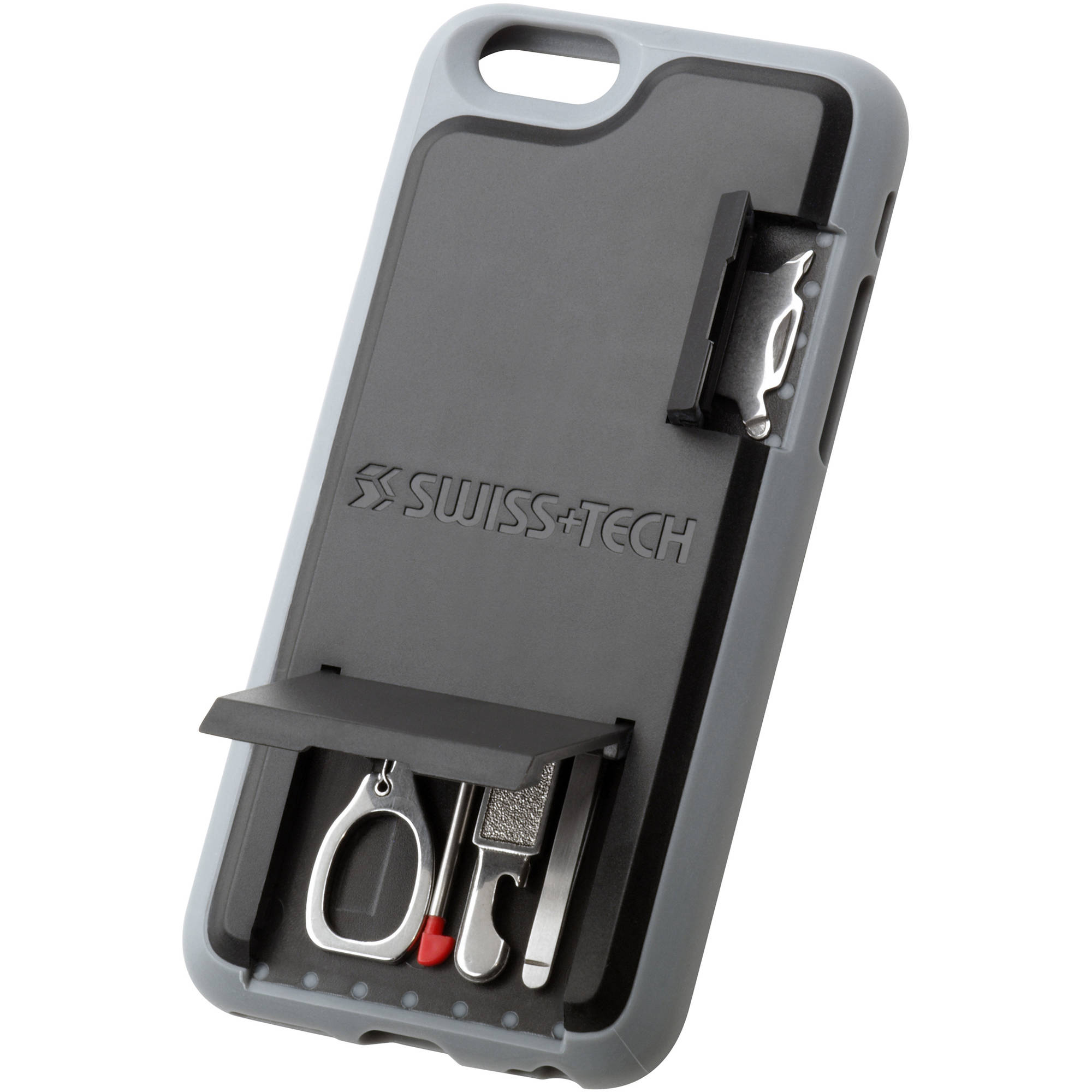 This smartphone case not only protects his device and stores a host of tools that he's likely always searching for: two flathead screwdrivers, two Phillips screwdrivers, scissors, a nail file, a nail cleaner, a cuticle tool, a bottle opener, tweezers, and a pen. Compatible with the iPhone 6. CLICK TO BUY
Electric Fondue Maker
Because melted cheese and chocolate are always a welcome addition to any home. CLICK TO BUY
Vintage Collection Kettle Popcorn Popper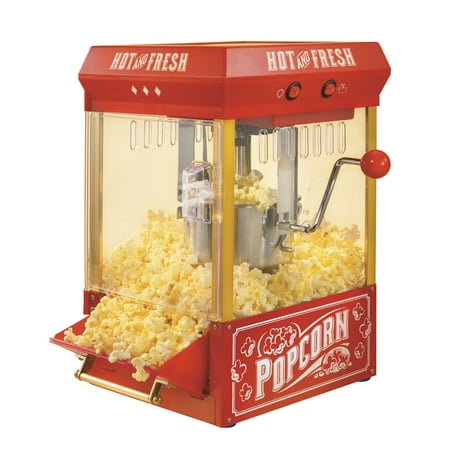 For the Coffee Lover
…and make sure to get one with a milk frothing attachment because everyone loves a cappuccino. CLICK TO BUY
Haley Slipper Moccasins
Contrast moc-stitching and a dainty bow add charming personality to an ultra-cozy slipper lined with plush fleece. CLICK TO BUY 
Wüsthof Chef's Knives
The only knives a gourmet chef really needs. CLICK TO BUY
Portable Charger
Cozy UGG's for Men
CLICK TO BUY
Hat Brush
Have this monogrammed with an initial to personalize. CLICK TO BUY
Spicer Bags Monogrammed Dopp Kit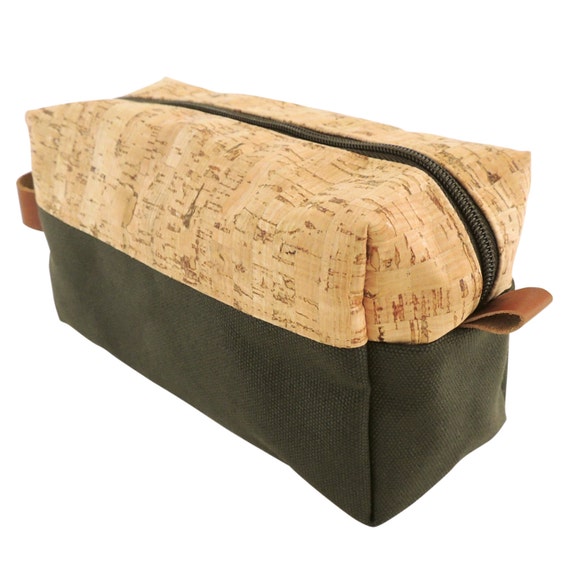 A Mini Fridge
it's perfect for storing drinks, chocolate bars (and ice cream) in the bedroom. CLICK TO BUY
Silicone Toiletry Kit
For the guy on the go who travels with a collection of clear plastic bags for his toiletries in case of an in-air burst (or has ever suffered from a shampoo explosion without a plastic bag). CLICK TO BUY
Monogrammed Entrance Mat