You think your neighbors are just fine. But the grass isn't always greener on the other side.
Though it might not seem so, your neighbors, family or friends might be struggling. Real hard. They may live on your block. Their child may be in your child's class. They may even be your siblings. But they would never muster to ask you for help directly. So you might never know.
That's where Ahavas Tzedakah steps in, sensitively supplying desperately needed funds to brighten up the lives of so many families in need.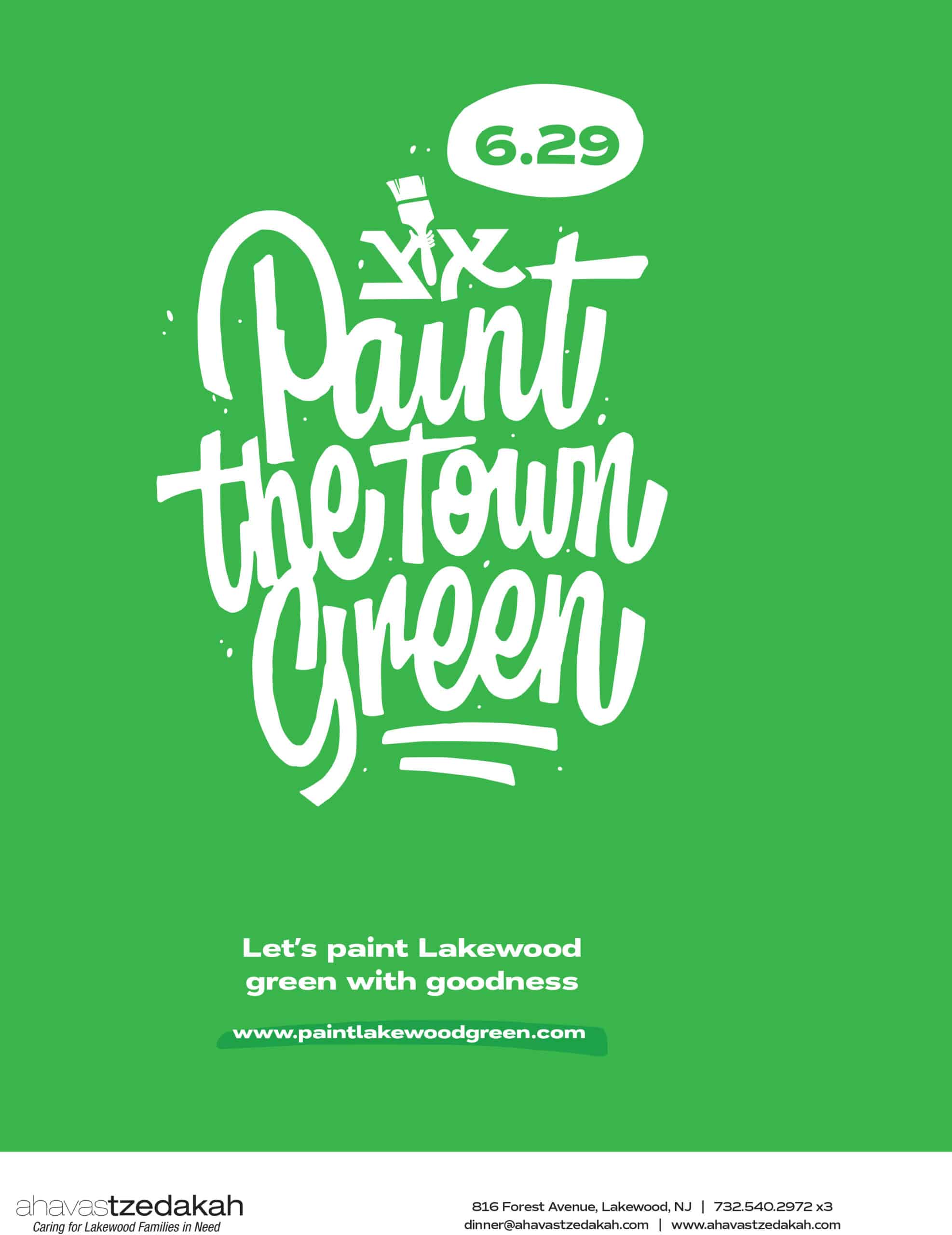 ---
Join Ahavas Tzedakah's ongoing mission to Paint the Town Green with goodness.
---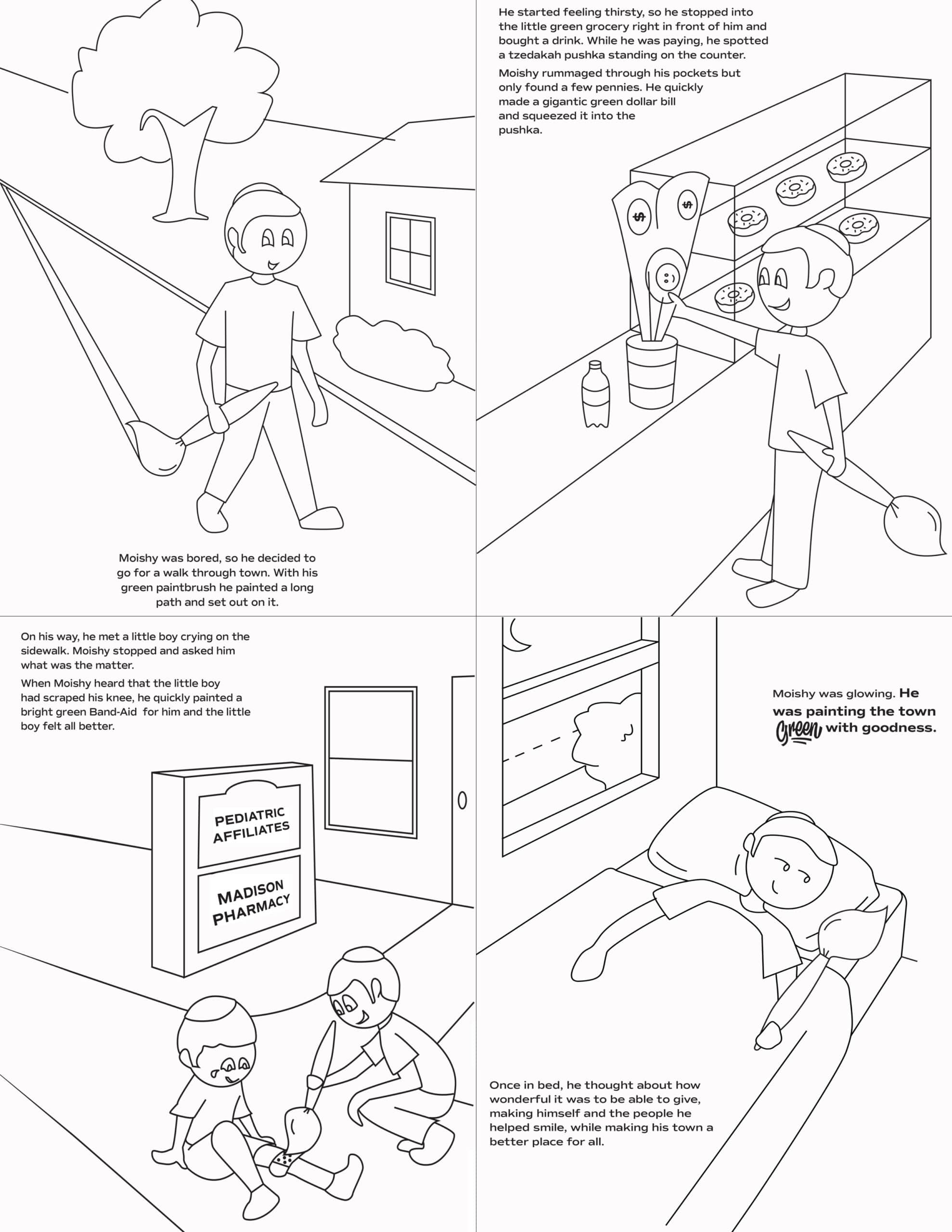 Download our free coloring book and get your kids involved. They may need some green crayons, but you don't need brushes or paint or supplies of any sort; all you need is to be eager to add some color to the lives of those in need.
Make a difference to someone's life by donating today at paintlakewoodgreen.com.
Too many families confront a grey, dreary world where affording day-to-day necessities is impossible. Let's bring color to their day and brighten their future. Join Ahavas Tzedakah, Lakewood's premier tzedakah, and do your part to Paint the Town Green.
With just $180 dollars, you can help a family stock their pantry and refrigerator with the greens and groceries they need for this week. Or with new clothes for Yom Tov and the coming season, your $540 will bring a splash of color into a family's fading wardrobe.
Whether it's that necessary new hat for their bar mitzvah bachur, a desperately needed pair of new shoes, or food or clothes for Yom Tov, your greens will revive, rejuvenate and revitalize lives. 
This adorable free coloring book is the perfect way to get your kids involved- and keep them entertained. Download it here and head over to paintlakewoodgreen.com to do your part to Paint the Town Green.