That magic – and elusive – number does not have to be boring! Limiting calories can still be exciting
Calories in, calories out. That's the basic concept when you need to get those pounds off. And while there are good calories and bad calories, the basic math doesn't change. It's up to us to make the most of those precious calories and choose the foods that will keep up full, healthy and satisfied through the day.
After following the 1200 calorie diet plan for quite a while and taking pictures when I was able to, I put together a visual of what 5 days on such a diet might look like. And you're probably thinking something along the lines of, "But I'm not a food photographer so my food doesn't look that good." But your food can look that good. Every single one of these images is real food I prepared in my real kitchen then and ate after I took the photograph. One of the most important tips I can give you is to make sure the food looks good. A nicely prepared plate will make you feel happier and more satisfied when eating smaller amounts of food that may not be as fun as you'd like. If it looks blah, add some color. Slice a couple of tomatoes. Sprinkle on some herbs. Quarter a ready-cooked beet and add it to your salad. These things make a real difference.
The following meals are not presented as a diet plan. I am deliberately not writing portion sizes because everyone has to calculate what works for them. These are just sample meals that worked for me. And note that I like to keep my meal totals between 900 to 1000 calories to leave room for snacks.
Day 1 – 958 calories
Breakfast – 250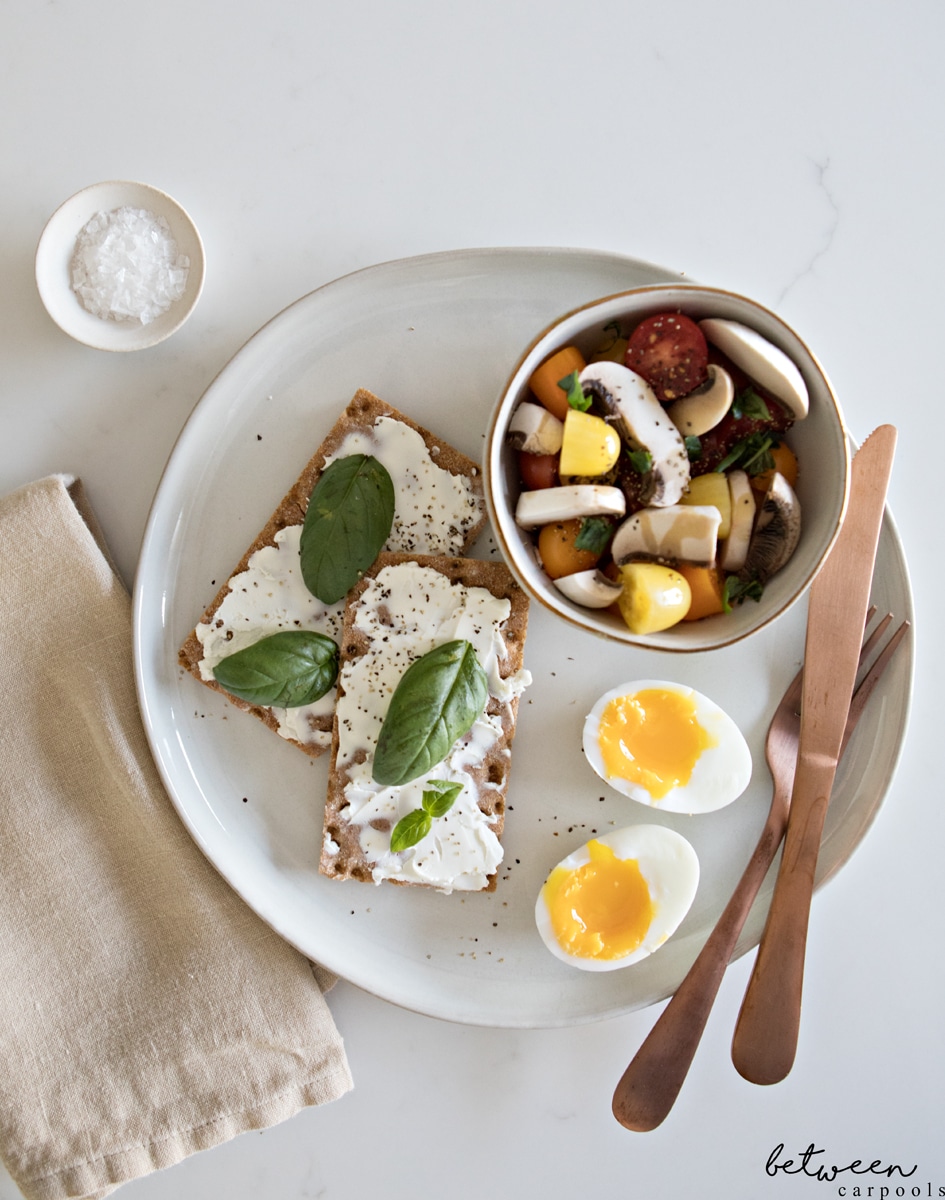 Wasa Crackers with goat cheese and herbs
Soft boiled egg
Mushroom and tomato salad – lightly dressed
Lunch – 328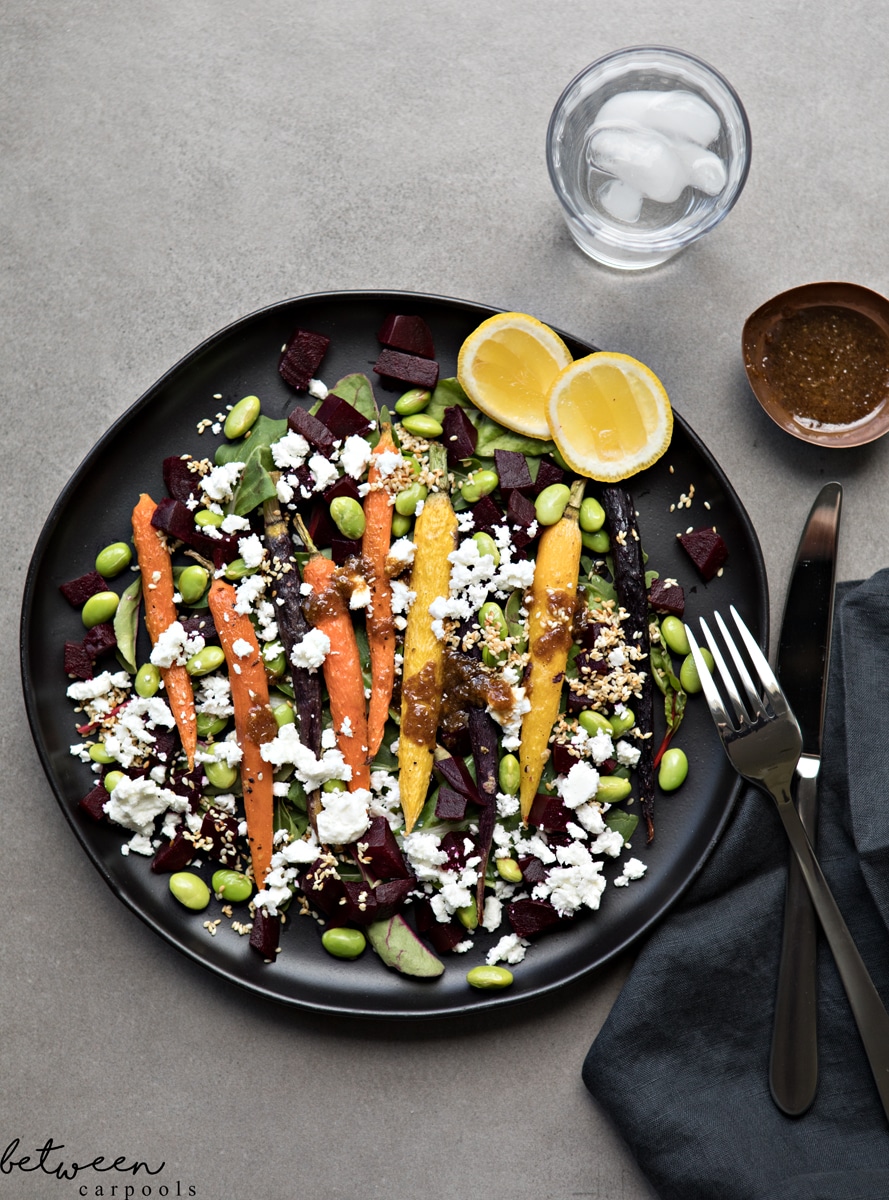 Baby arugula
Roasted carrots
Pre-cooked beets
Edamame
Feta cheese
Toasted sesame seeds
Dressing
Dinner – 380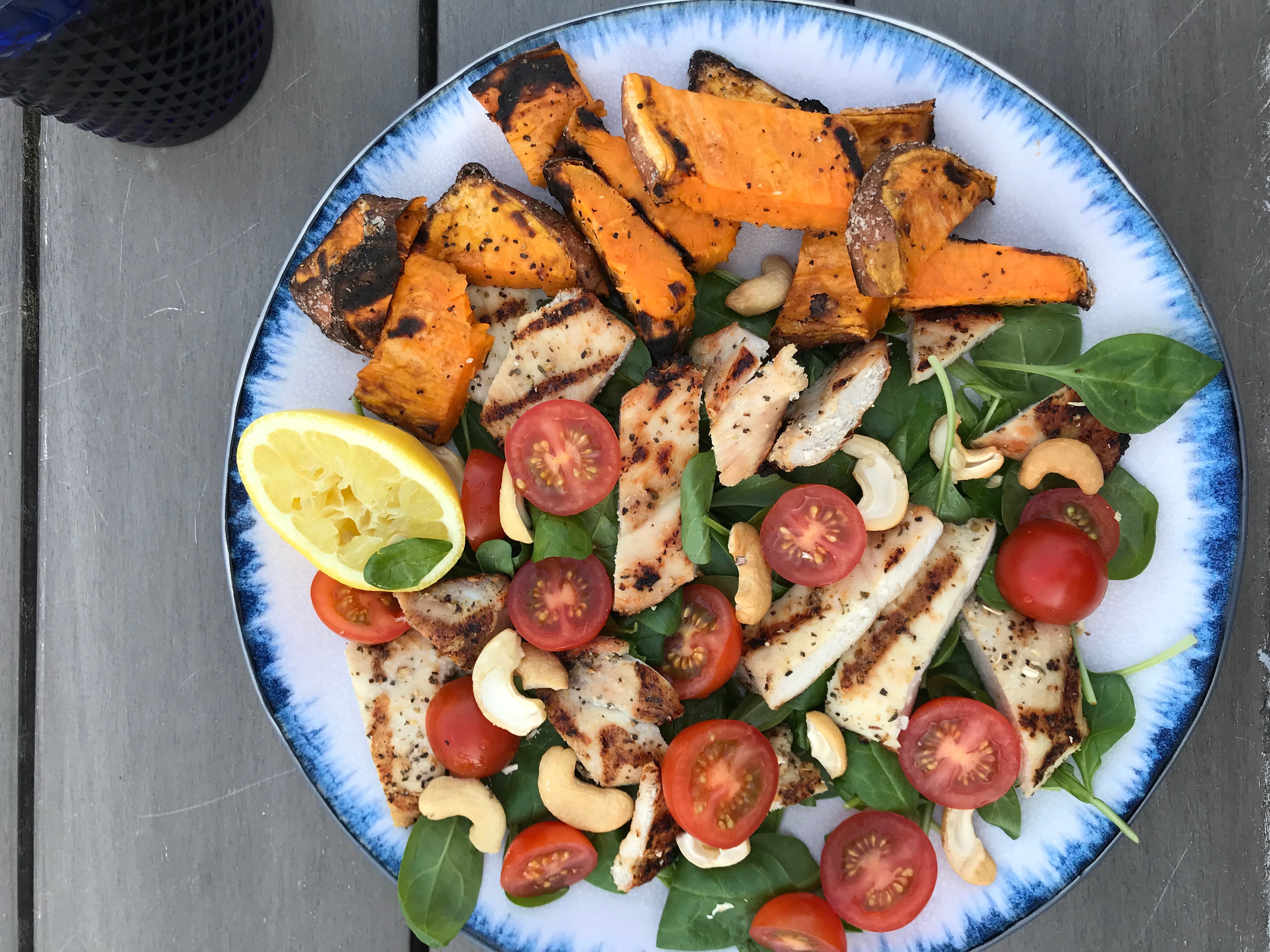 Grilled chicken
Spinach
Tomatoes
Cashews
Grilled sweet potatoes
Total: 958
Day 2 – 955 calories
Breakfast – 264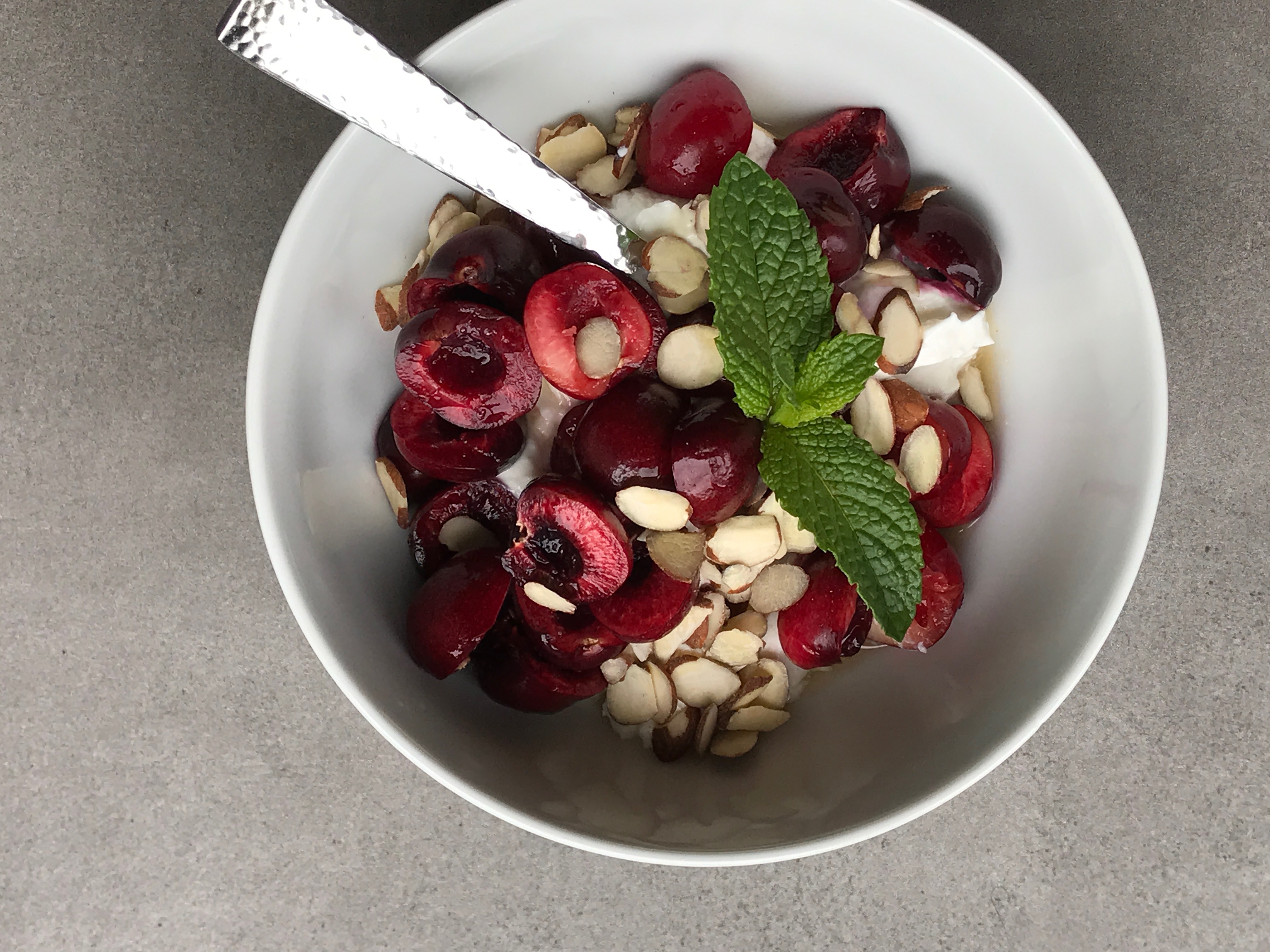 Plain greek yogurt
Maple syrup
Fresh cherries
Sliced almonds
Lunch – 336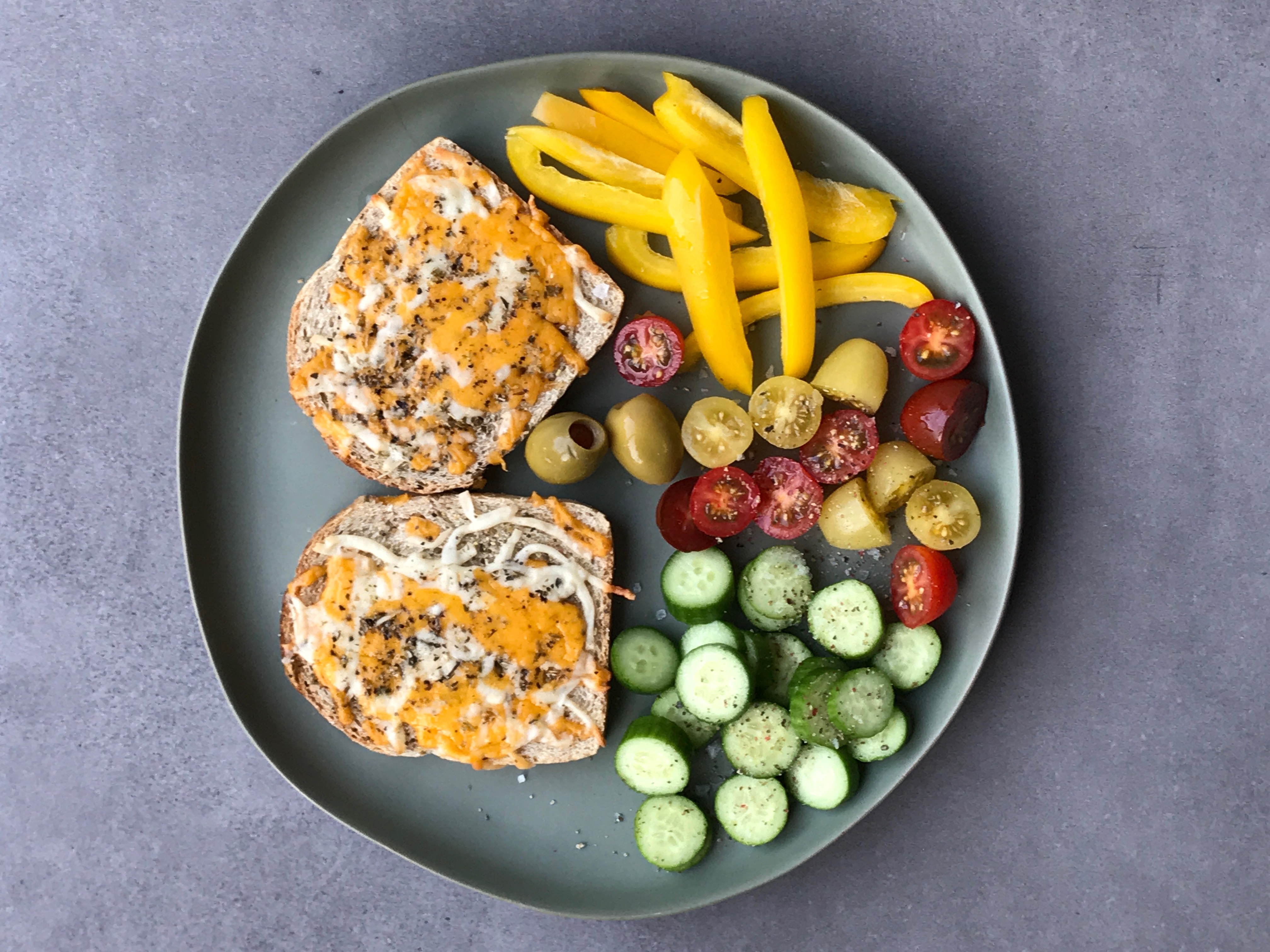 Whole grain bread
Shredded cheese
Jumbo olives
Cucumbers
Tomatoes
Peppers
Dinner – 355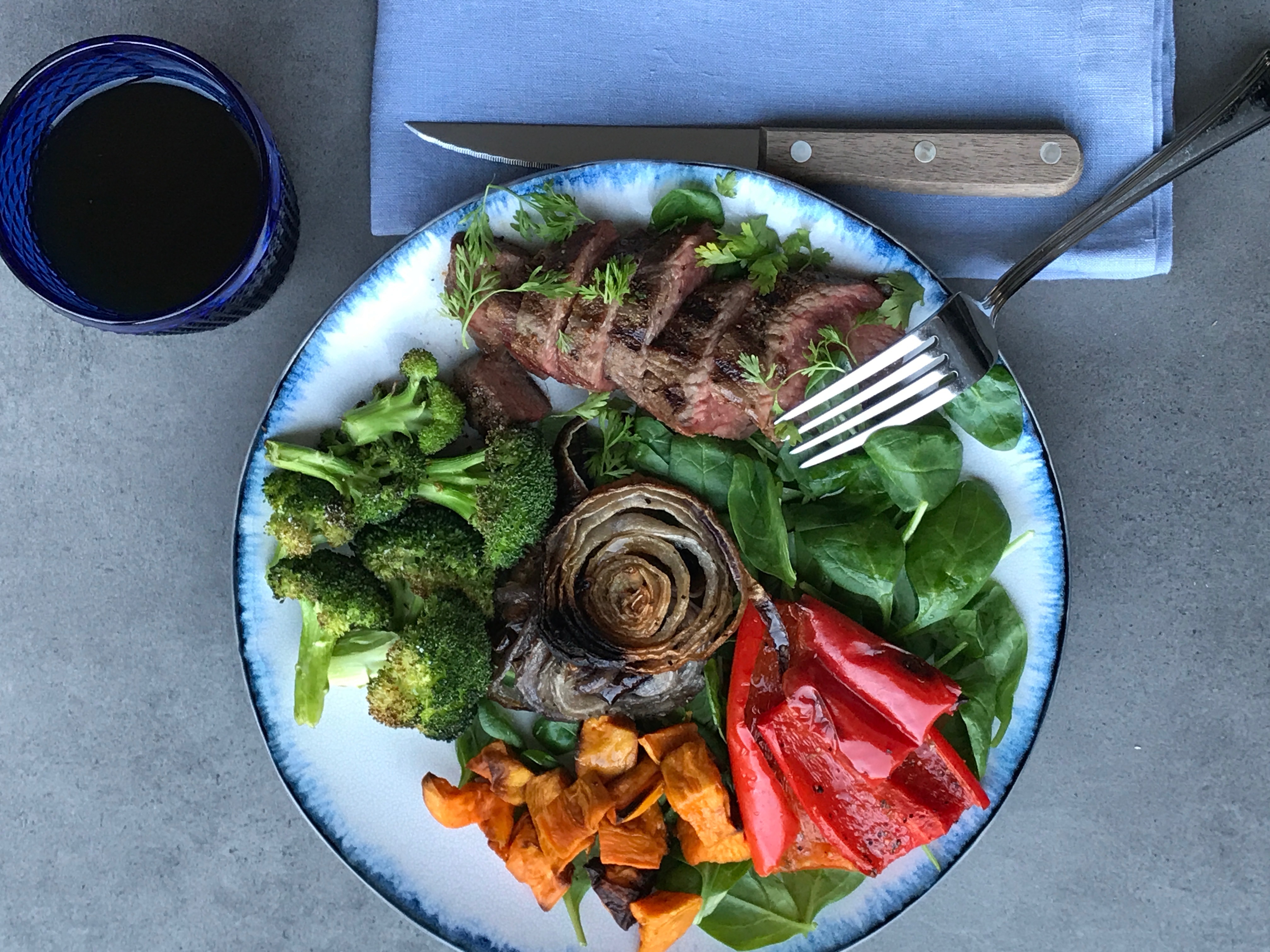 Grilled oyster steak
Spinach
Grilled sweet potato
Broccoli
Grilled peppers
Grilled onions
Total: 955
Day 3 – 952 calories
Breakfast – 300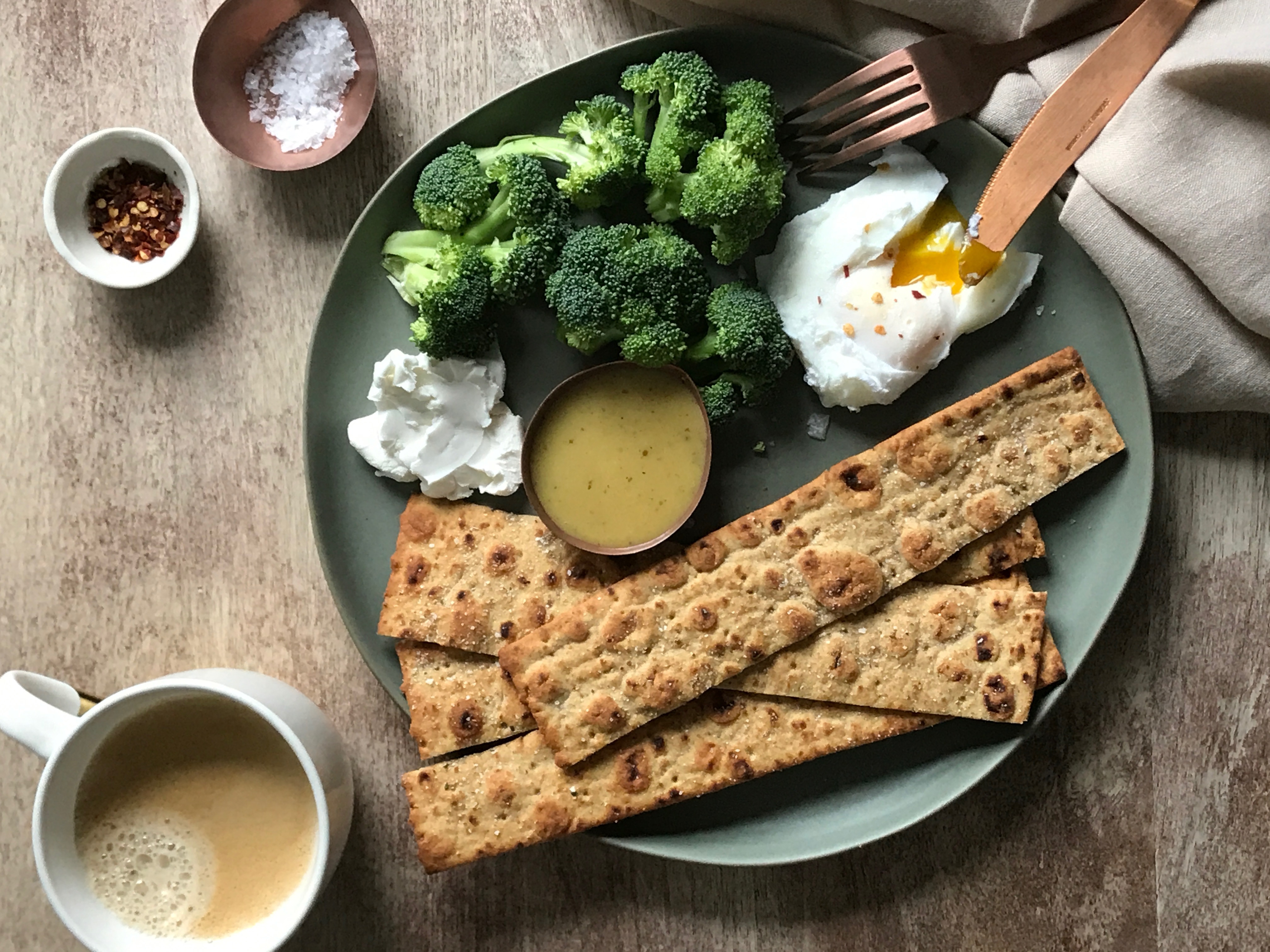 Whole wheat roll-up
Goat cheese
Low-fat latte
Poached egg
Broccoli
Dressing
Lunch – 318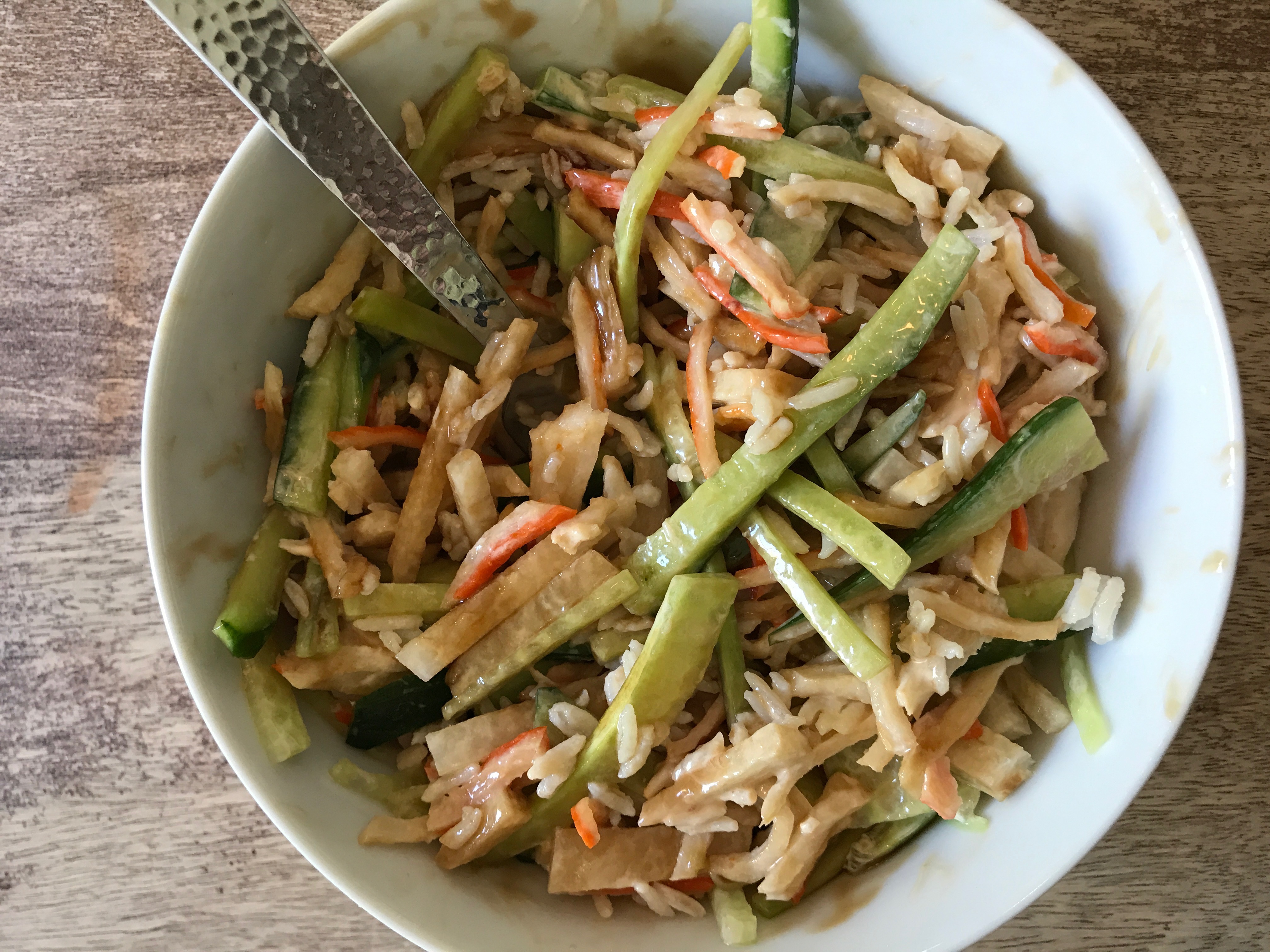 Sushi rice
Kani
Cucumbers
Jicama
Spicy mayo
Sweet sauce
Dinner – 334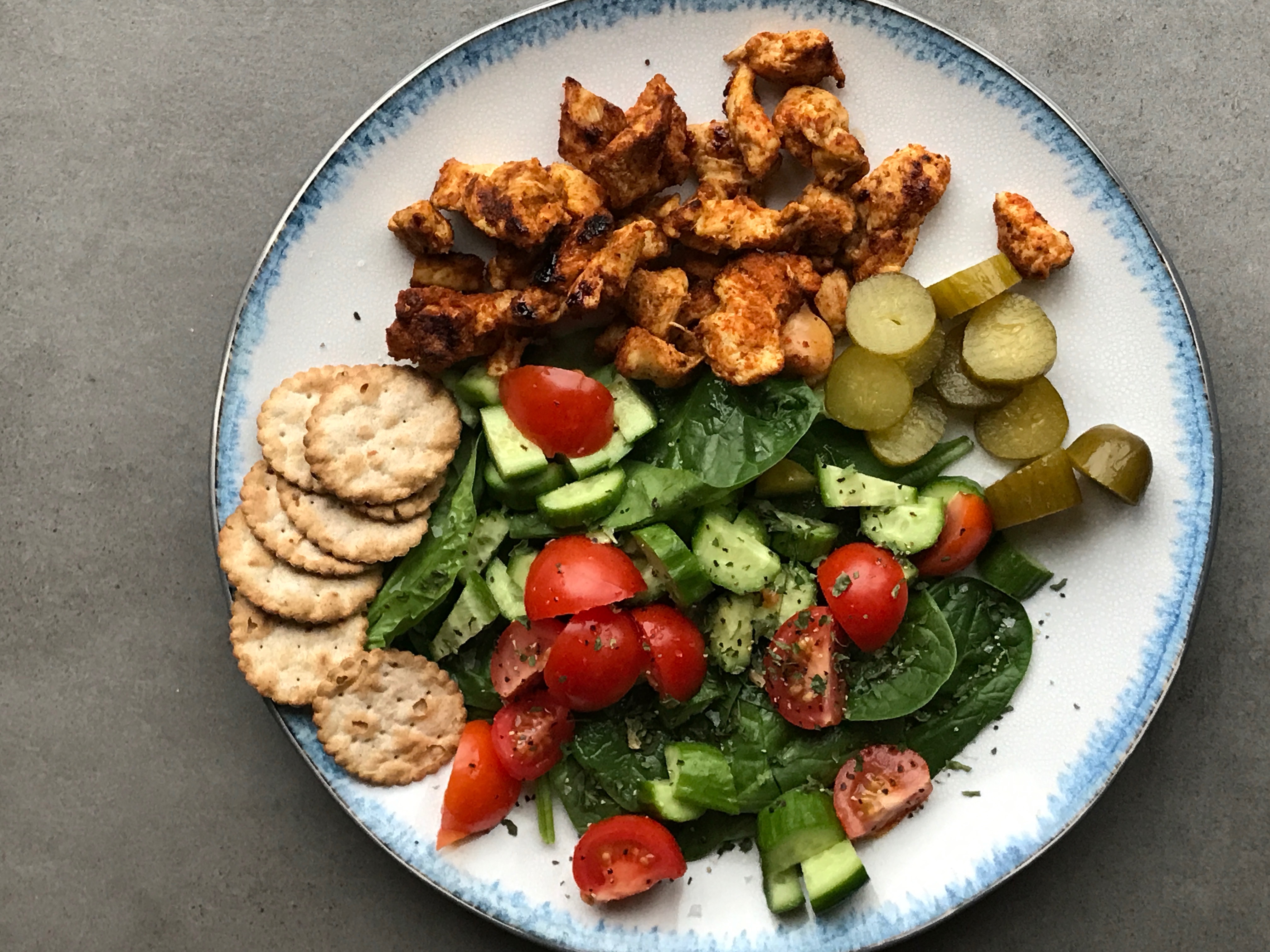 Shwarma spiced chicken
Whole wheat crackers
Spinach
Tomatoes
Cucumbers
Pickles
Total: 952
Day 4 – 1033
Breakfast – 294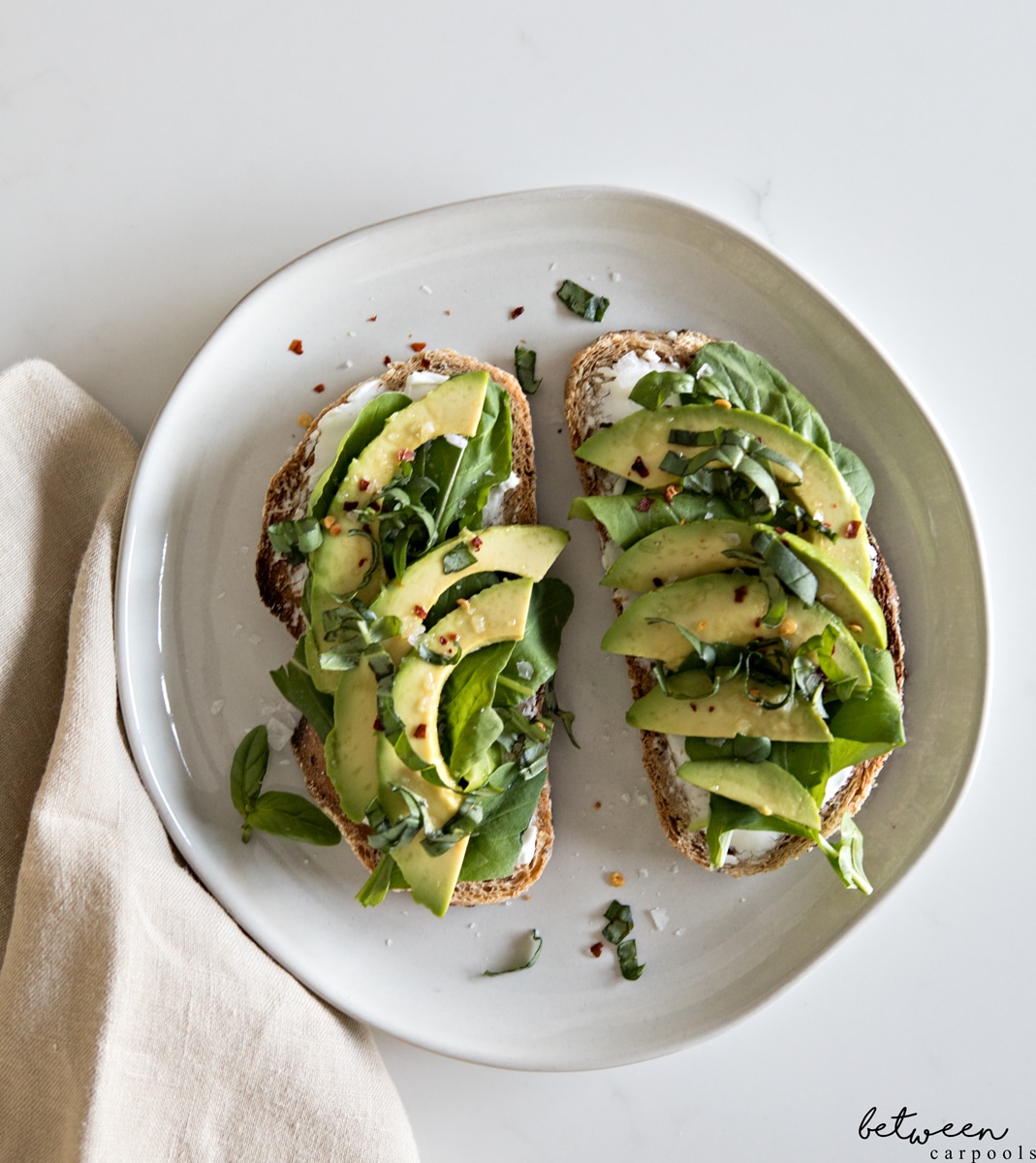 Whole grain bread
Goat cheese
Avocado
Arugula
Lunch – 280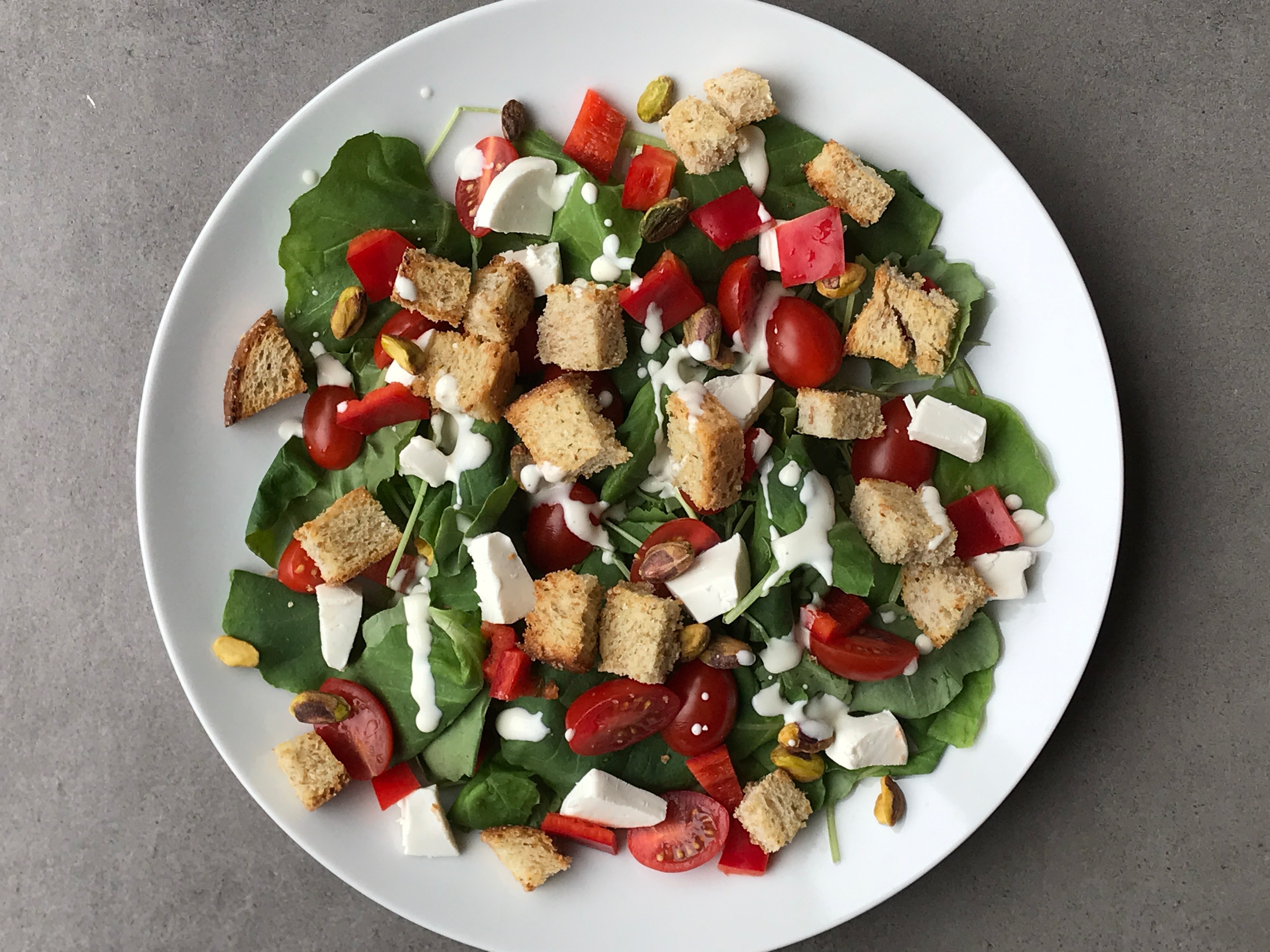 Arugula
Tomatoes
Toasted whole wheat croutons
Fresh mozzarella cheese
Pistachios
Dressing
Dinner – 459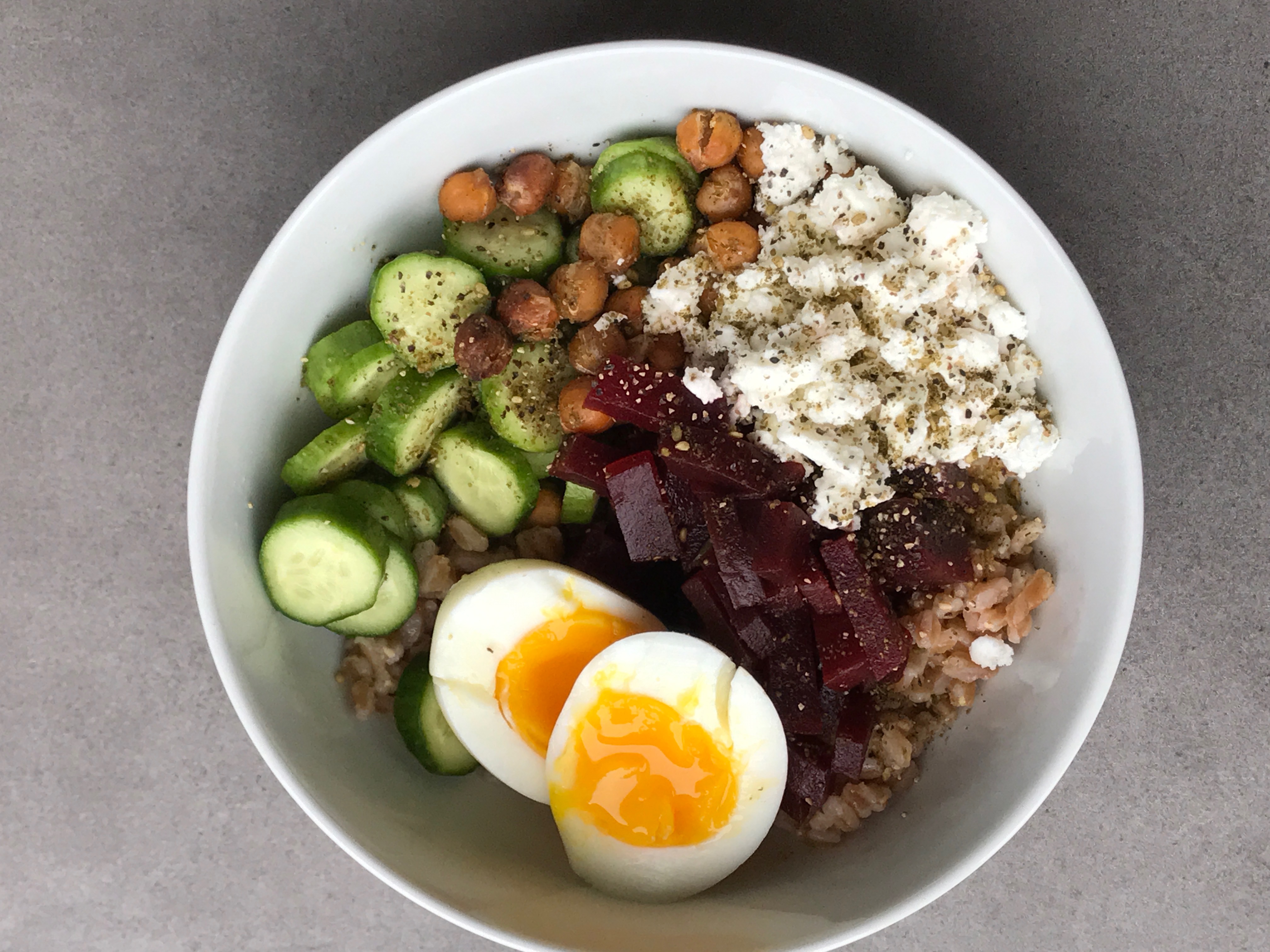 Farro
Roasted chick peas
Poached egg
Feta
Cucumbers
Beets
Zaatar
Total: 1033
Day 5 – 977
Breakfast – 377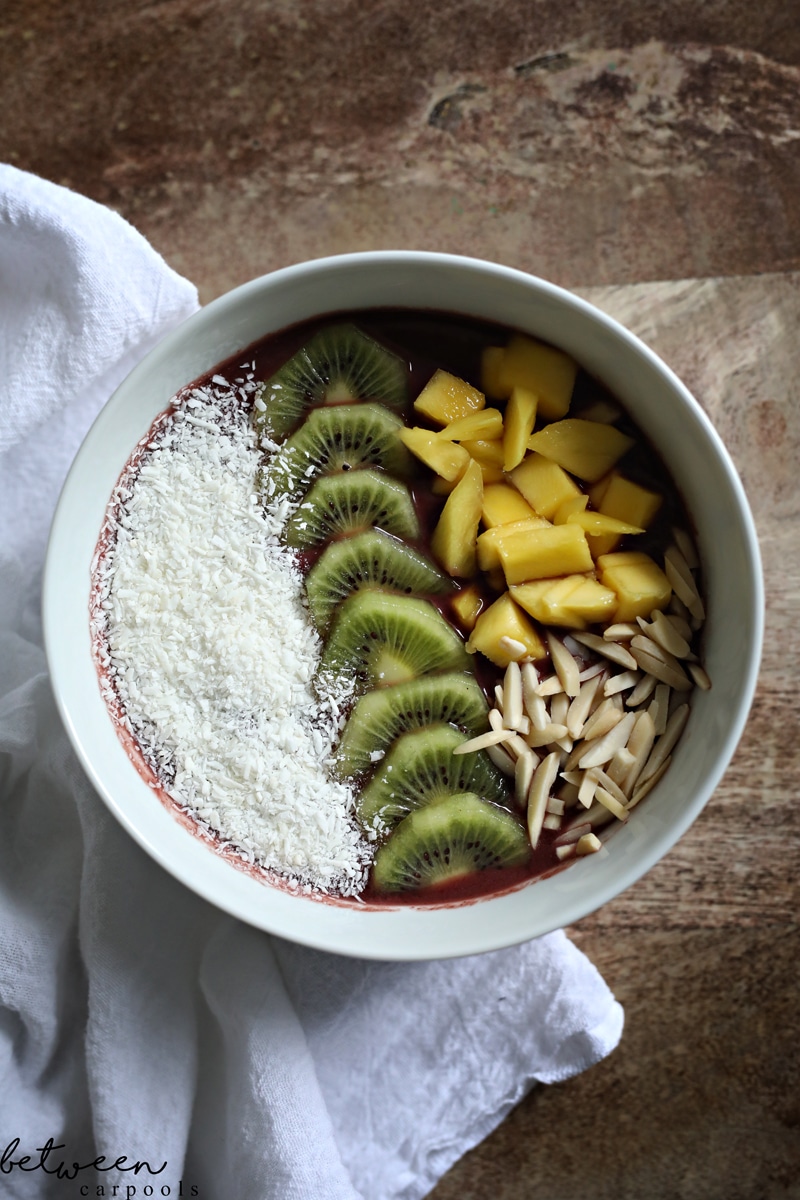 Acai packet
Almond milk
Kiwis
Mangos
Shredded (unsweetened) coconut
Slivered almonds
Lunch – 286
Whole wheat roll-up (half)
Eggs
Spinach
Edamame
Tomatoes
Mushrooms
Dressing
Dinner – 314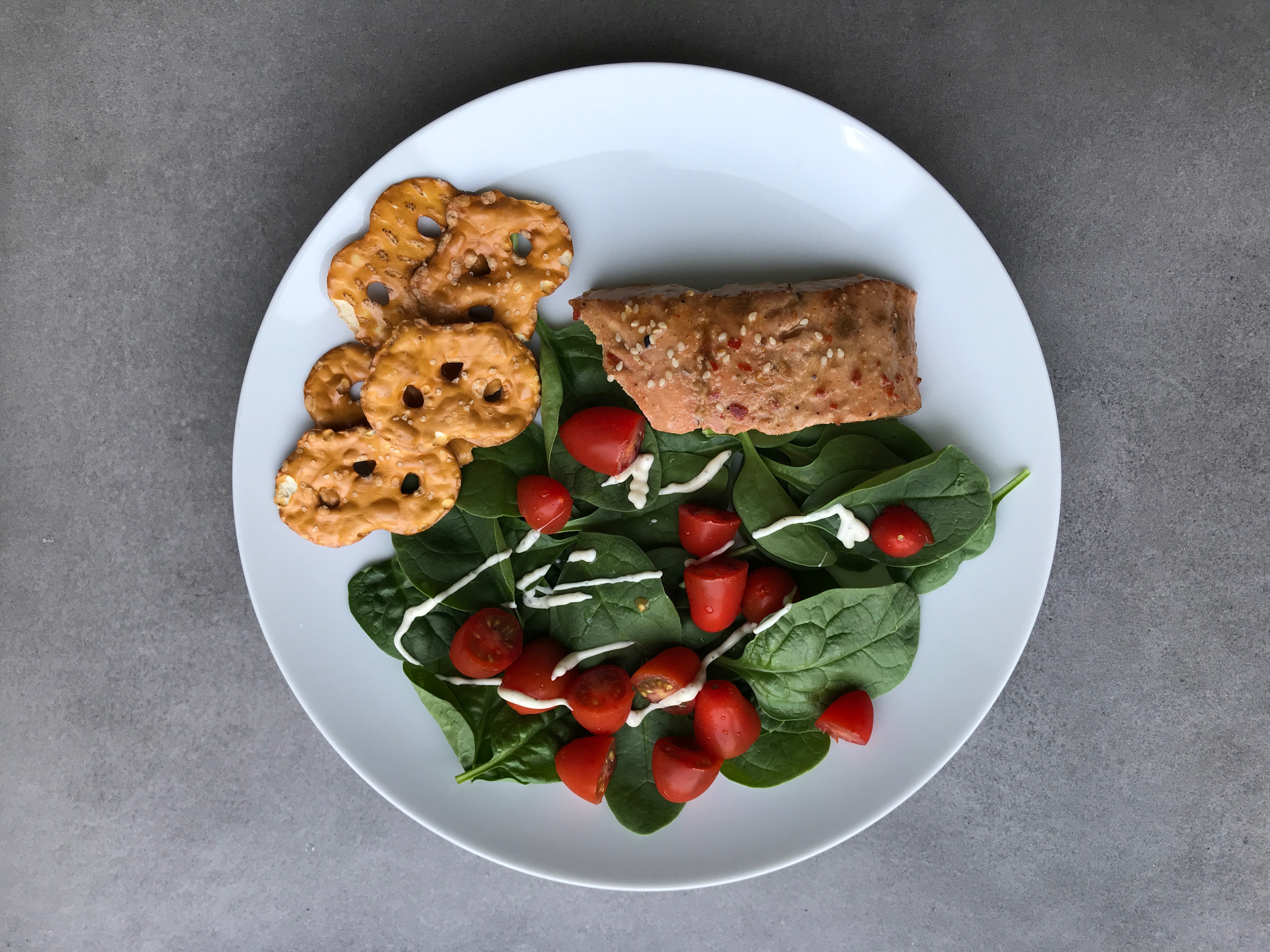 Baked salmon
Spinach
Tomatoes
Dressing
Pretzel crisps
Total: 977
And now it's your turn. What are some of your bang-for-your-calorie-buck favorites? How do you stay on track? And what else would you like to hear from us? We're all in this together, so let's help each other make the best of it!
Three Ways to Prevent Wrecking Your Diet on Shabbos