Moms will often pack a healthy lunch for everyone else but forget about themselves. Here's the solution.
Hey.
Did you prepare lunch?
No, I am not talking about the PB sandwich on rye with all the crusts cut off…or the washed grapes you halved so meticulously so that they shouldn't be a choking hazard. Definitely not the turkey-mustard-lettuce and tomato you packed for the man of the house.
I'm talking about your lunch. The one you should be eating. The healthy and balanced meal that will help you get through your hectic day, nourished and fueled. And no, not the string cheese and whole wheat roll you grabbed on your way out to carpool.
Who are we kidding? We women always put our needs last. Preparing a nice lunch is time-consuming. Most days, it's the last thing on your list. Lunch Deal With Rivki was born one day in March of 2014 when Rivki S. and I set out on a trip to IKEA. Rivki is an interior designer so this trip was technically a "work" day rendered a "less-miserable work day" by each other's company. She looked for rugs and lamps, while I, of course, looked for props. The night before we decided she'd drive and I will provide the lunch. I packed two healthy and filling salads, cut-up fruit, and a weighed and measured piece of grilled salmon for each of us (Rivki does not eyeball. She measures). Oh, and a delicious guilt-free dressing.
We found nothing in IKEA that day (yet we still managed to spend $150. Hey, it's IKEA). What we did find, though, is a solution for The Lunch Dilemma.
This is how Lunch Deal With Rivki was born. One day, you invest those few extra minutes to your morning routine, preparing a meal that is healthy and balanced. The next day, you are taken care of. A delicious, filling and fueling lunch awaits you. Prepared and delivered by your lunch buddy. Sheer genius, if I may say so myself.
And no excuses. Or getting lazy. Someone is counting on your lunch.
Before you begin, here are a few items that I find make lunch prep easier (or maybe it's just prettier and I am being delusional? mmmmm…)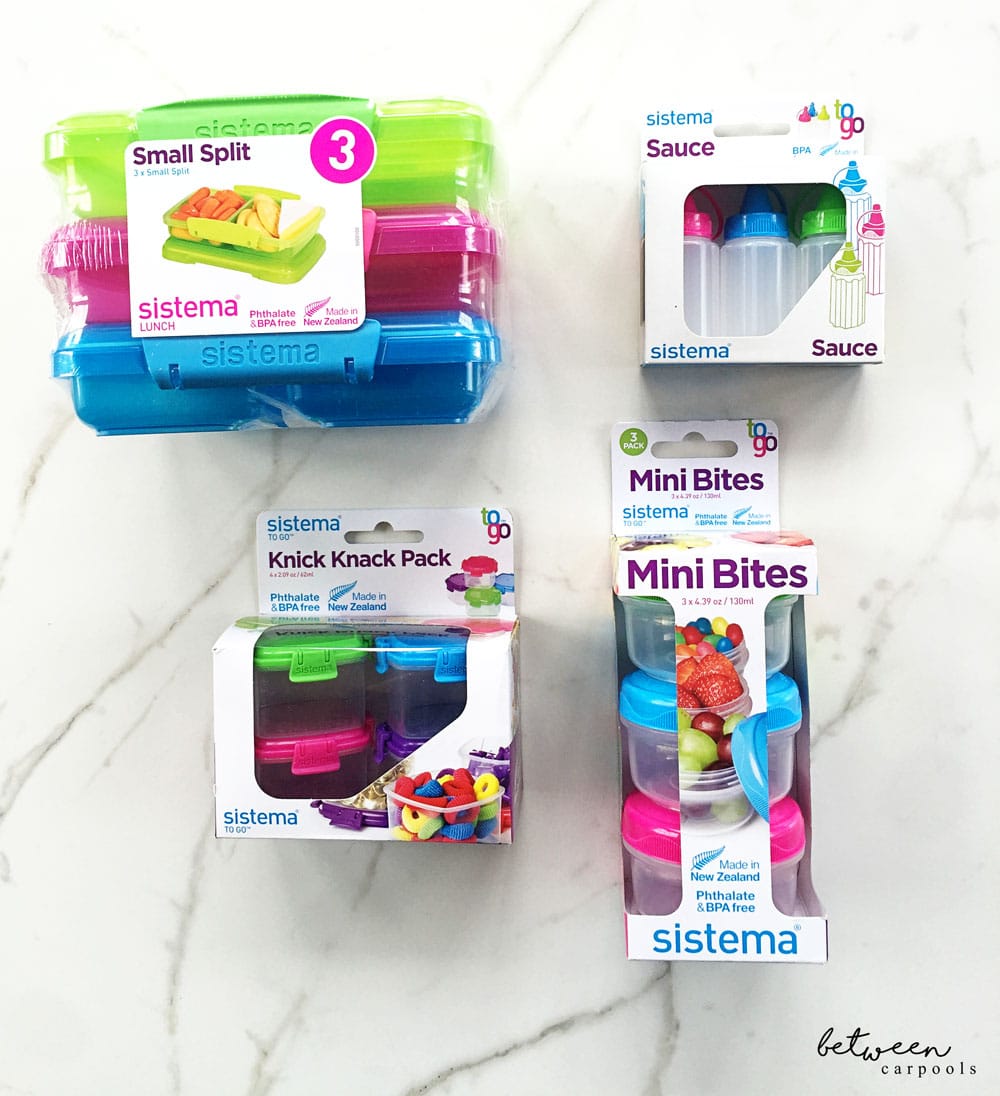 I love these mini dressing bottles, sometimes I will prepare a few at a time and have them ready in the fridge.
These containers are great for cut-up fruit or cooked grains.
These little boxes are very useful if you want to put a few items together, like sliced celery and peanut butter, or carrot sticks and sliced cucumbers. Don't be surprised though if they all go "missing" within two days. My kids love to take them to school as well.
And finally, these, which are great for nuts or toppings.
The best part, you can order all of these on Amazon, quick and easy.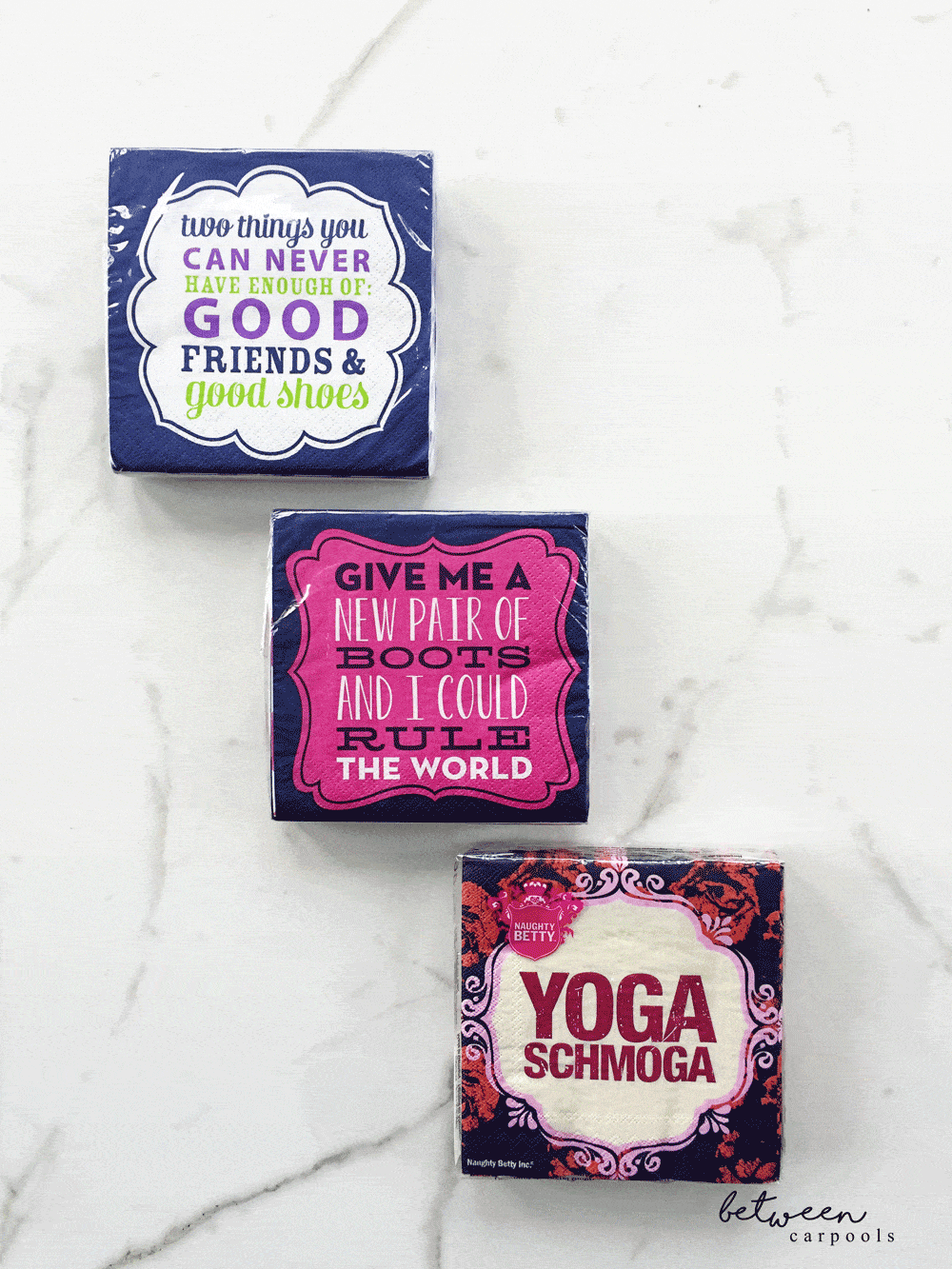 Oh, and don't forget to add funny napkins like these
---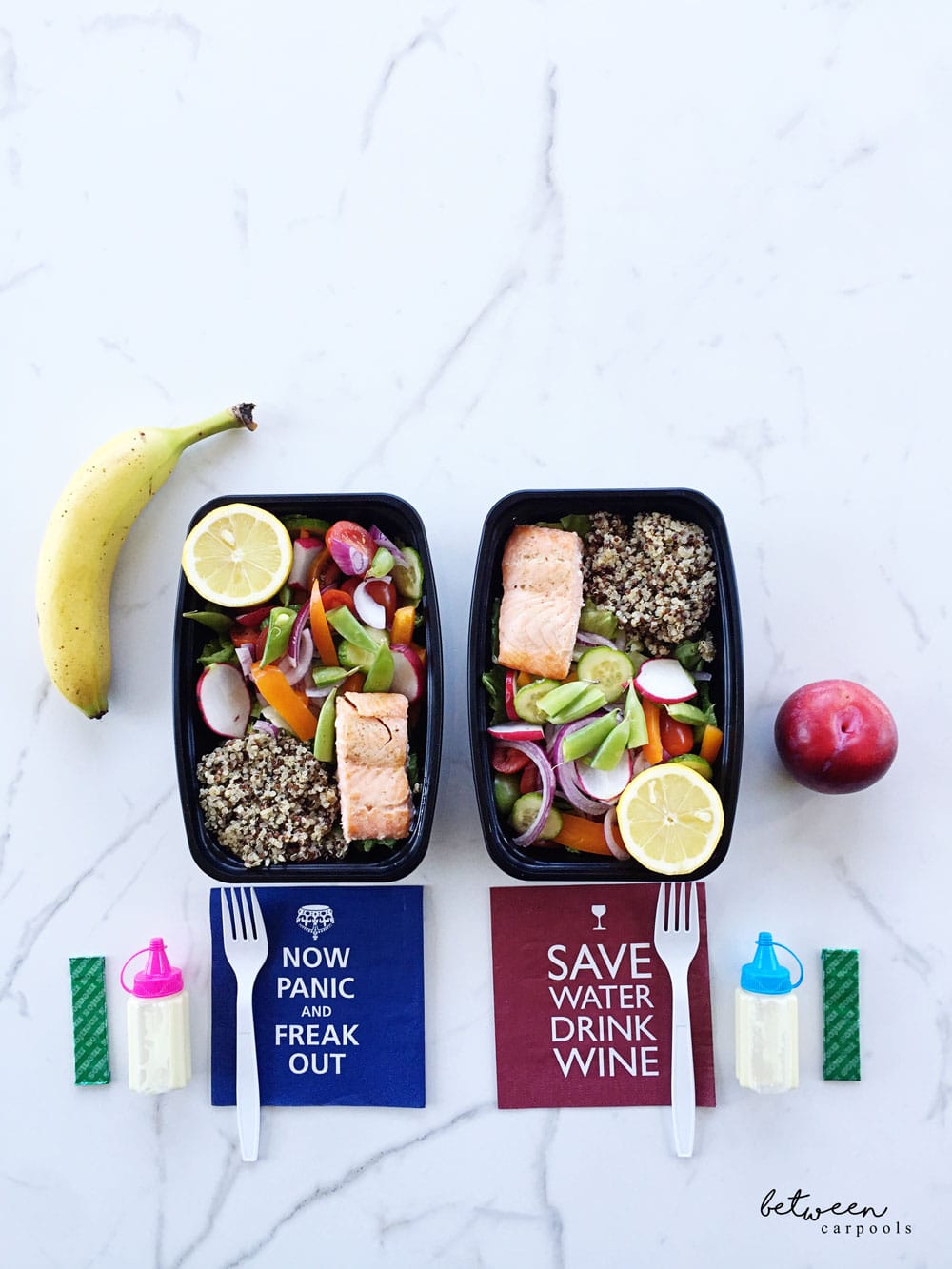 Salad with 4 oz of salmon (I just squeeze a lemon over it, sprinkle with salt, pepper, and drizzle with a bit of honey. Bake at 400F for about 17 minutes), 1/2 cup cooked multicolored quinoa, a light dressing and a piece of gum. (You'll need it after this salad)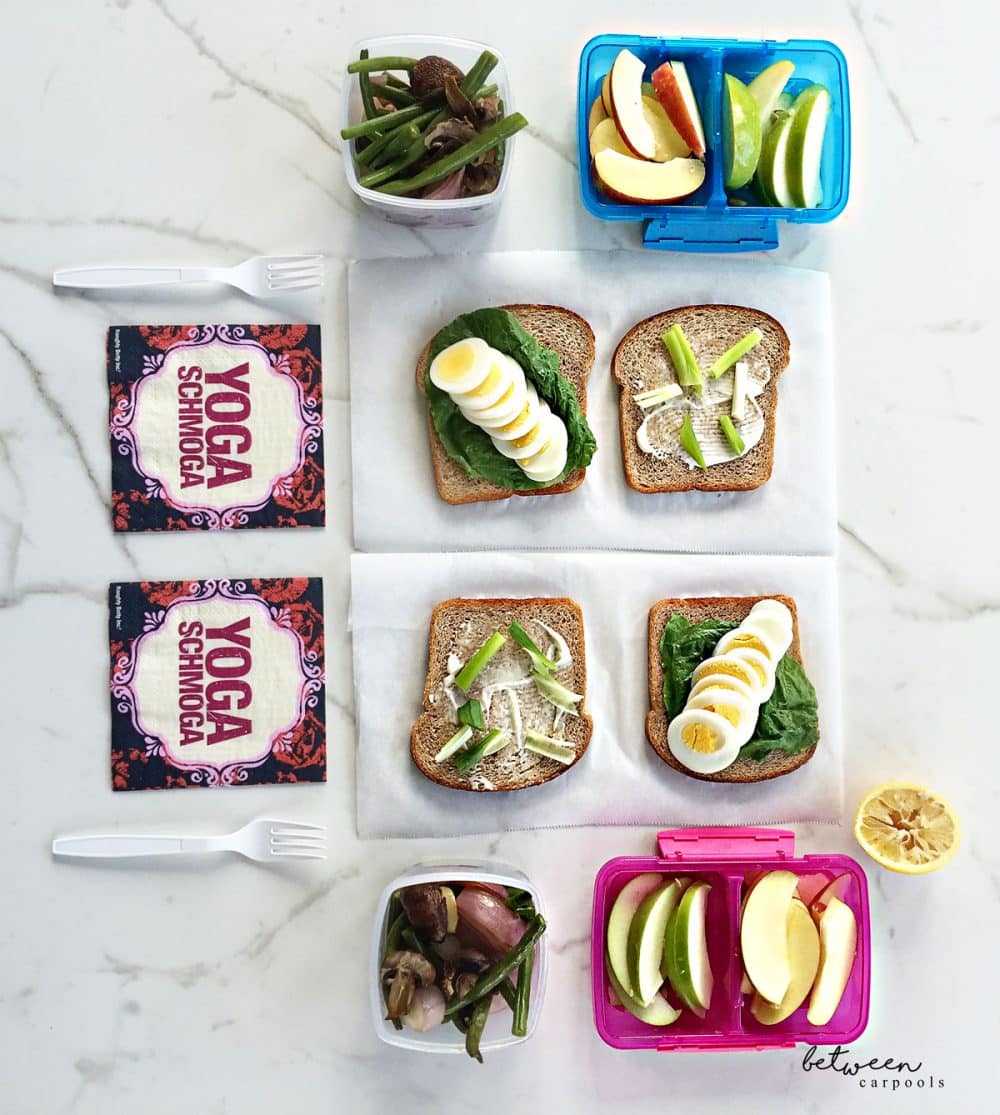 You only need 1 teaspoon of low-fat mayo for this sandwich. It's one of my favorites. Add scallions and salt to taste. Squeeze some lemon juice on the sliced apples to keep them from browning (I especially enjoy the taste of a Honey Crisp apple with lemon juice – Yum). Veggies in the small box are green beans, sliced red onion and mushrooms tossed in a bit of soy sauce and a teaspoon of olive oil and then roasted until tender, this is something you can prepare in advance or also serve as a side dish to your family for dinner.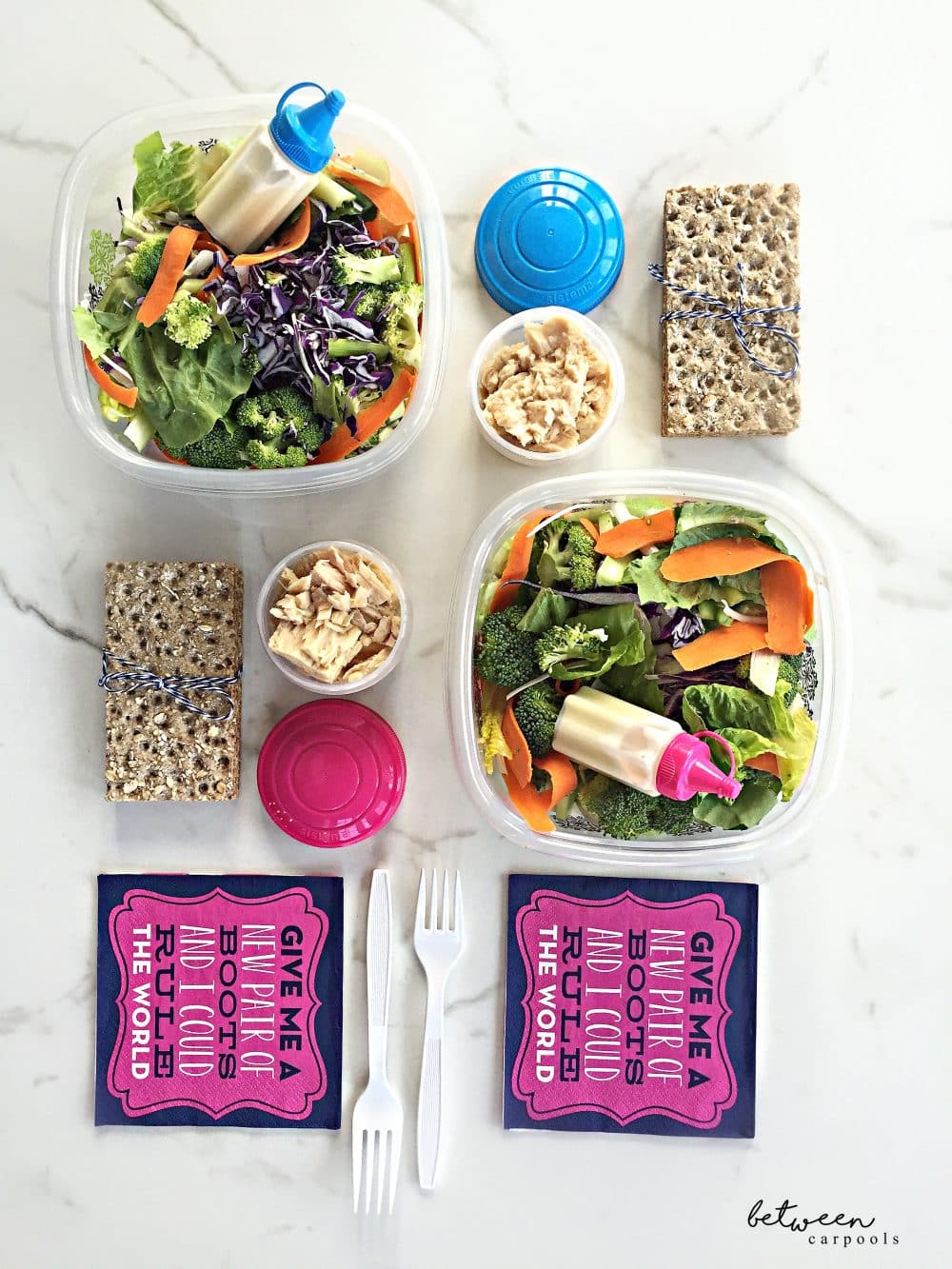 Tuna for lunch is always a good idea. Add some Wasa crackers and a funny napkin and you are good to go.