We know it's a great gift; now make it a little bit extra.
When my daughter was spending a Shabbos with her cousins recently, I decided to send along a copy of Between You and Me for each of them. What could be better for a group of 10-12 year olds??
Of course, I couldn't just send a pile of books. We had to make it special!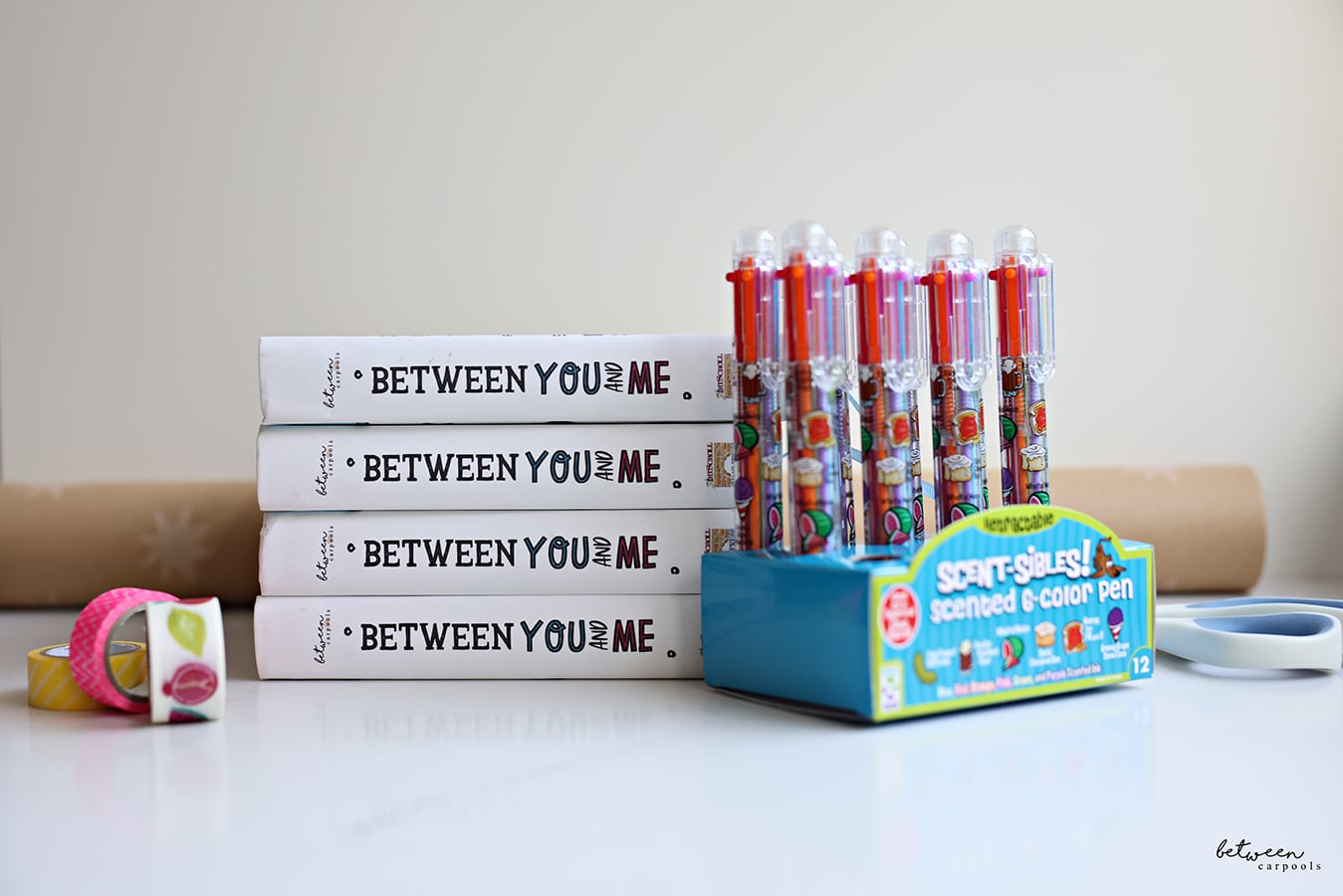 I found these retro fun multi-color pens on Amazon that would be the perfect added touch. If I was giving just one gift, or wanted to splurge a bit more, I'd include a set of fun gel pens. But this more affordable option was a perfect little touch to add to the wrapped package.
I even found the perfect matching fruit themed washi tape in my daughter's craft stash. It was just meant to be! (This isn't exactly the same but has some cute prints that could work, too.) Washi tape is always a great idea for dressing up some gift wrapping.
We just added a message using markers in similar colors and our journals were ready to be the hit of the party!
FOR EXCLUSIVE CONTENT AND A PEEK BEHIND THE SCENES, MAKE SURE TO JOIN OUR WHATSAPP STATUS HERE.