What did we do before we had shells to layer under everything? In a little while, you're going to wonder what you did before you had your new favorite basic: the shell dress by Shell Station.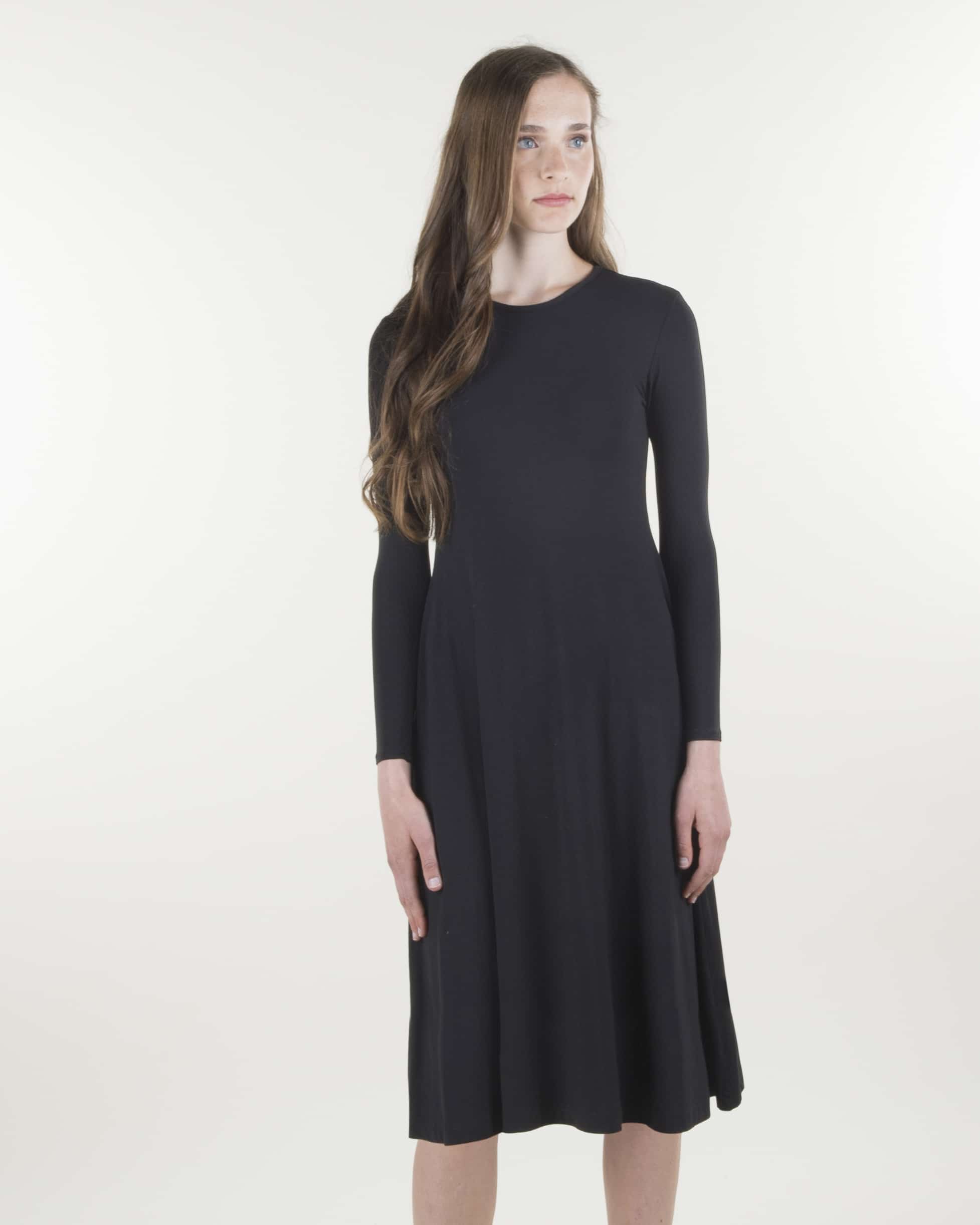 Isn't it just the perfect blank slate of clothing? The shell dress comes in both black and charcoal. It's made to fit exactly as you'd want it to be: fitted through the sleeves and looser through the body and skirt and made from Shell Station's signature breathable Modal fabric. Shell Station knows basics and they really know us.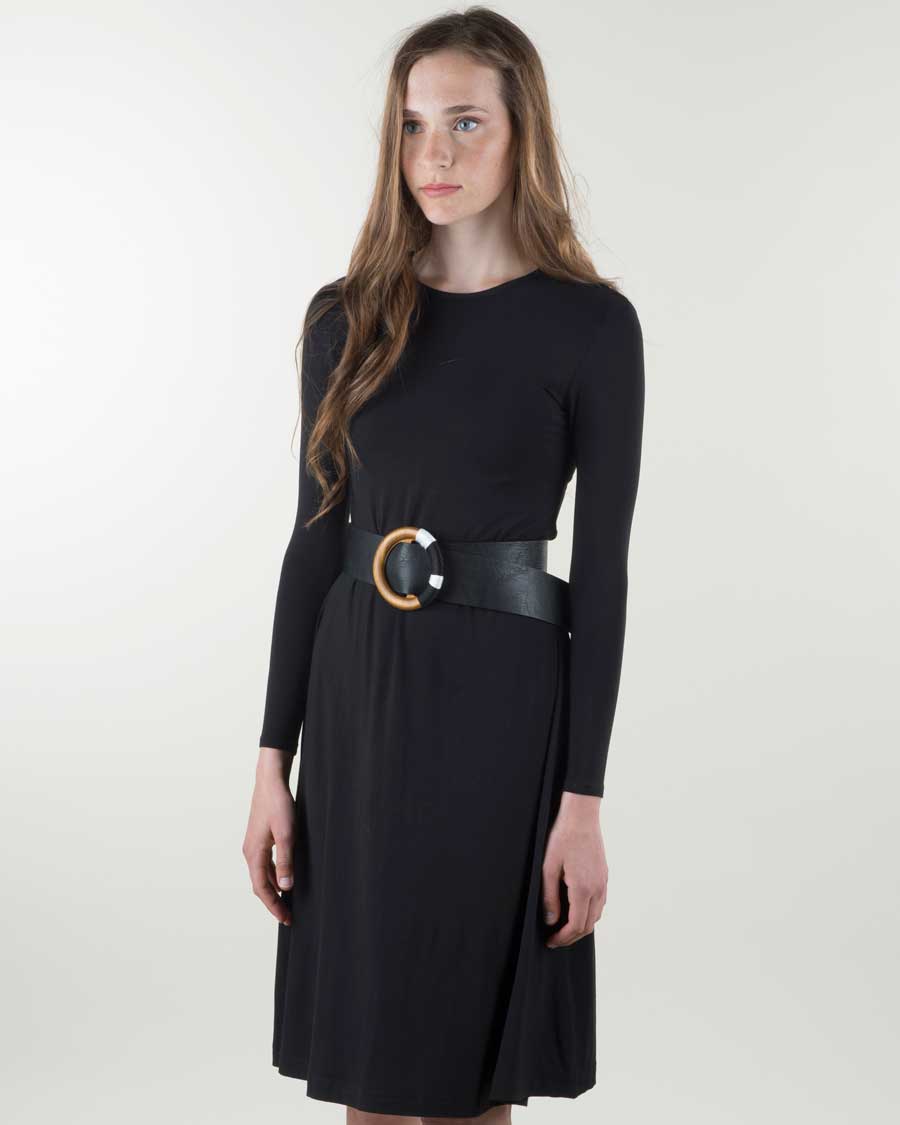 Oh, the possibilities! Love the simplicity, but now it's time to accessorize.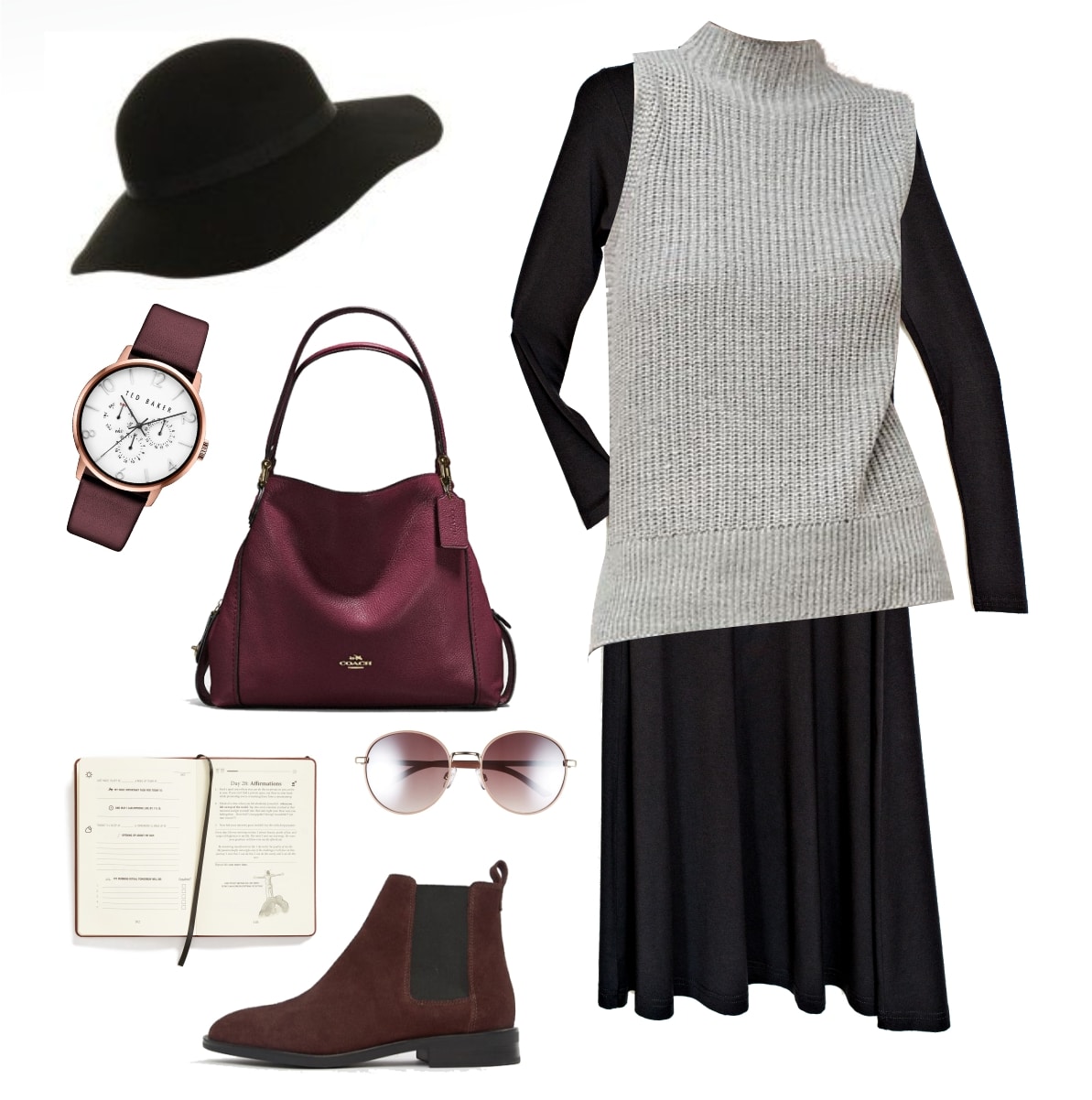 Pair your shell dress with one of the season's new warm weather looks: the sweater vest.
Grey Sweater Vest / Burgundy Chelsea Booties / Burgundy Purse / Rose-Colored Glasses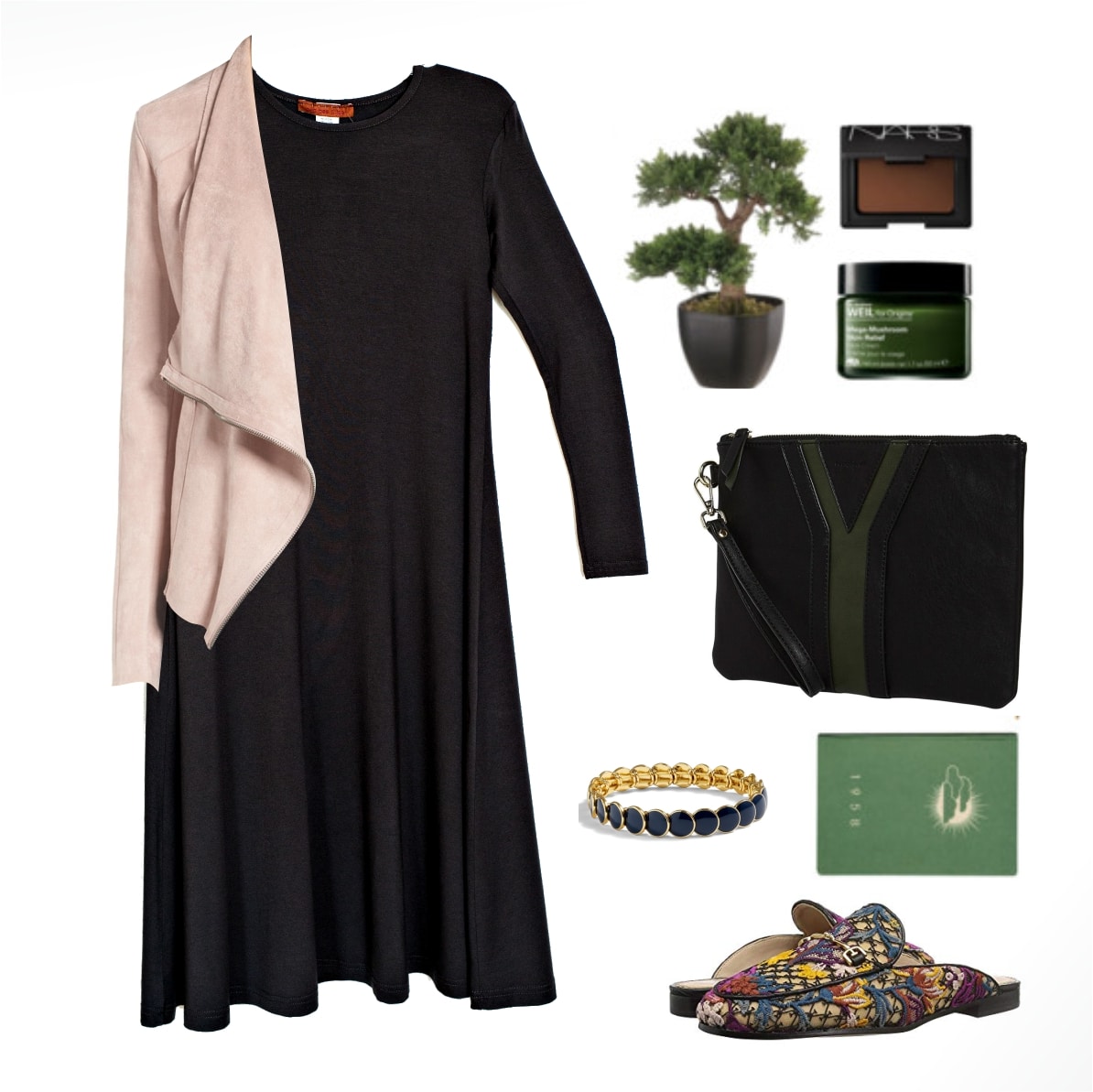 The simplicity of the shell dress allows you to wear some fun jackets and accessories that would just be too much with other outfits.
Pink Suede Jacket / Green Enamel Bracelet / Embroidered Mules / Clutch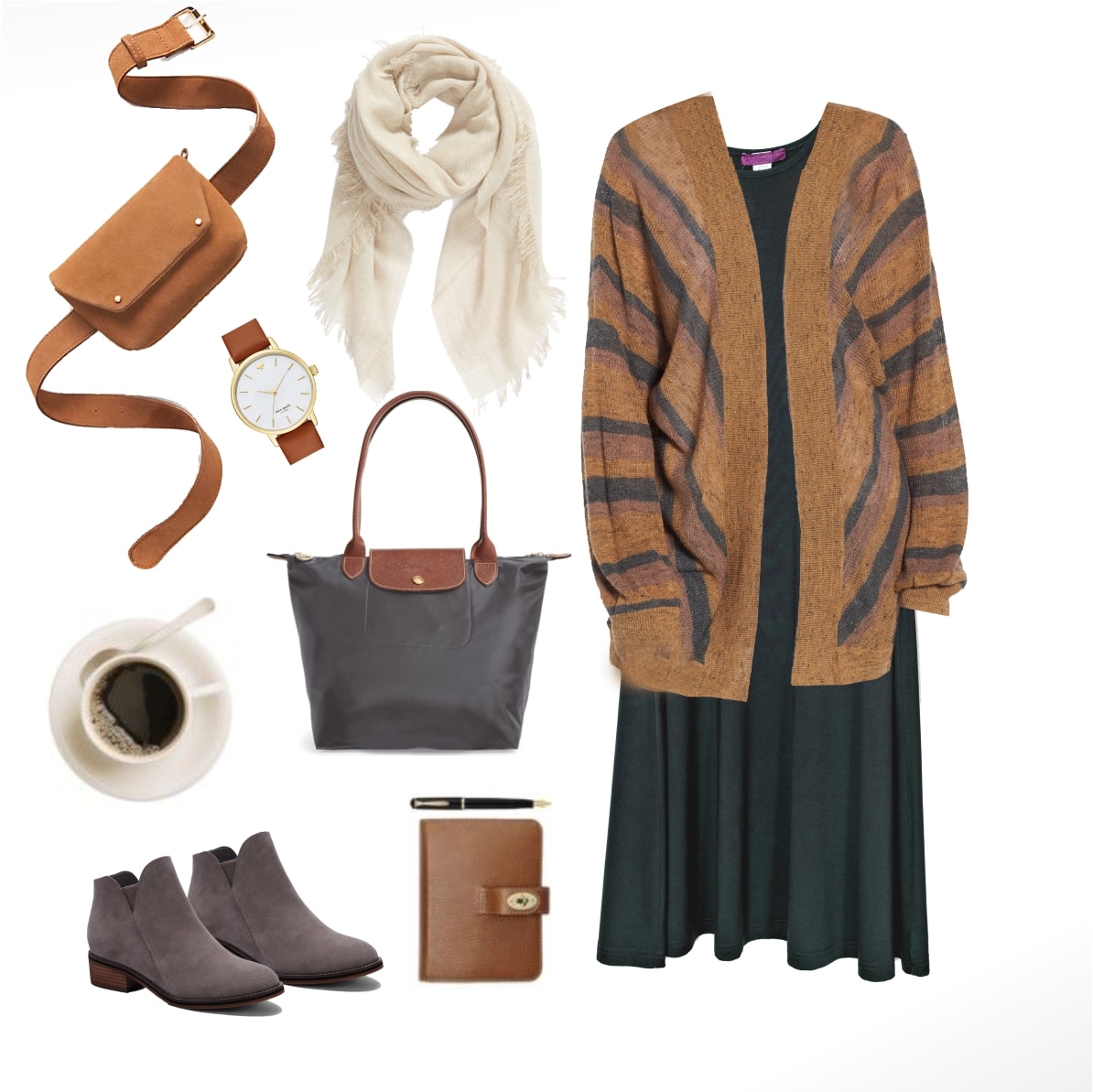 Haven't you always wished oversized sweaters were in style? Those big cozy cardis were made for the shell dress.
Print Cardigan / Booties / Tote / Scarf / Belt Bag / Watch
---
After our teens saw the looks we prepared using the shell dress, they wanted to get in on the fun. So we had one create a couple of looks for us – a sporty look and a dressier one. And we think they look great!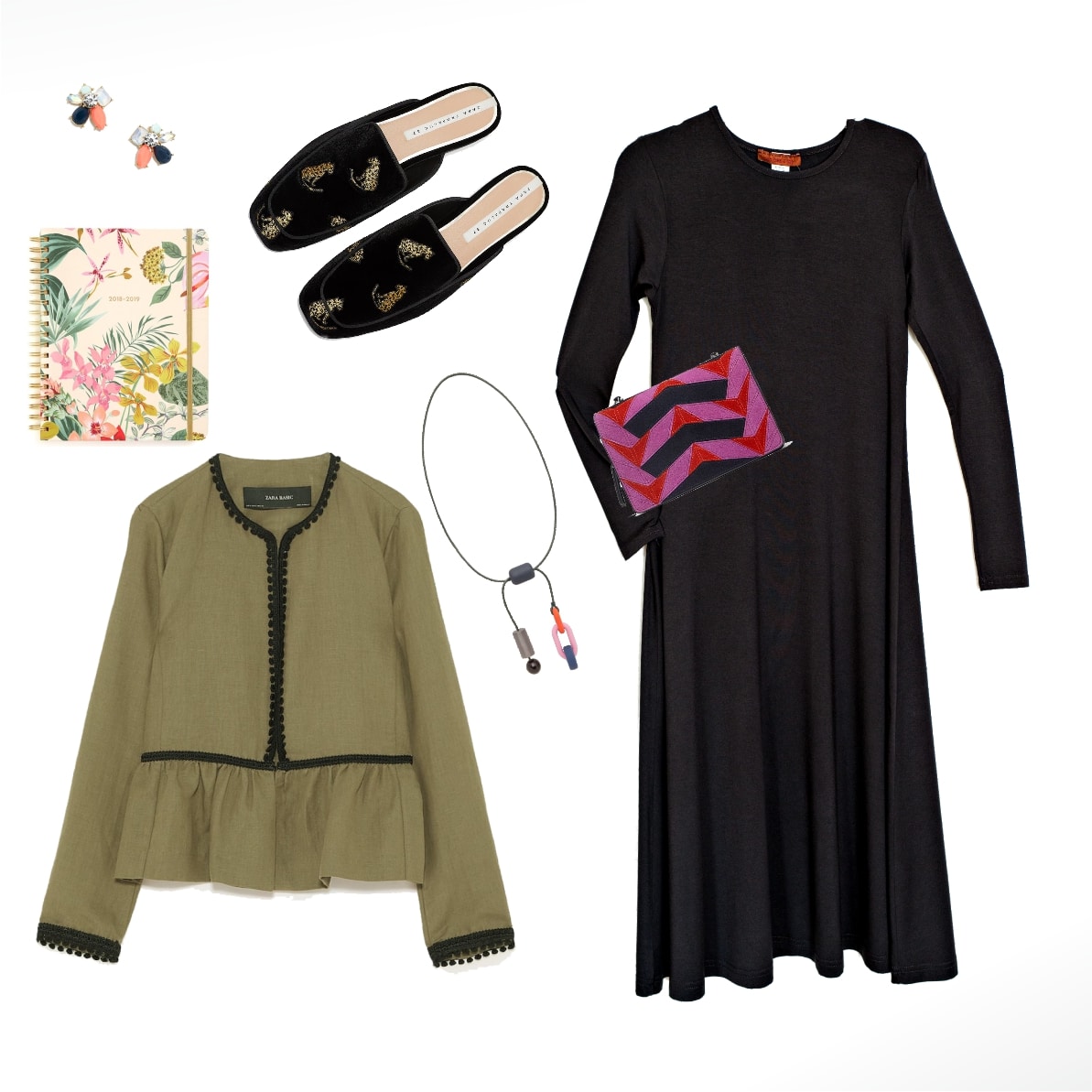 Shell dress / Jacket / Earrings / Mules / Bag / Planner / Necklace
Shell dress / sneaker shoe / baseball cap / swatch watch / fanny pack / sweatshirt / Planner
Find your shell dress at a Shell Station store near you or online at theshellstation.com Shell Station stores are located in Lakewood, Flatbush, Boro Park, Monsey, Williamsburg, 5 Towns, Monroe, and London.
About Shell Station:
The Shell Station, retailer of Pea Bee & Jae shells, was founded in 2005. Right from the start they focused exclusively on selling shells—lightweight tops designed to be worn under suit coats, jackets, jumpers, sweaters, and hoodies. Shell Station's loyal customers began offering us their ideas and opinions on how to refine our shell to make it perfect.
Shell Station's shells in a marvelous array of colors—a selection that has brought us distinction and recognition worldwide. While they carry the basic colors, they always keep ahead of the color curve by bringing you the newest color trends each season…and the product is proudly made in the U.S.A., allowing the brand to stay on top of quality control. Learn more at theshellstation.com or on Instagram @theshellstation.