Too many bags of frozen falafel balls? Change it up!
Here in NJ, we're still getting government subsidized meal boxes. And it seems that every week, there's a bag of falafel balls in ours. When the collection started getting out of hand, I decided something had to happen. 
Problem is, while we love falafel, we don't love the texture of the reheated falafel balls. So let's change the texture!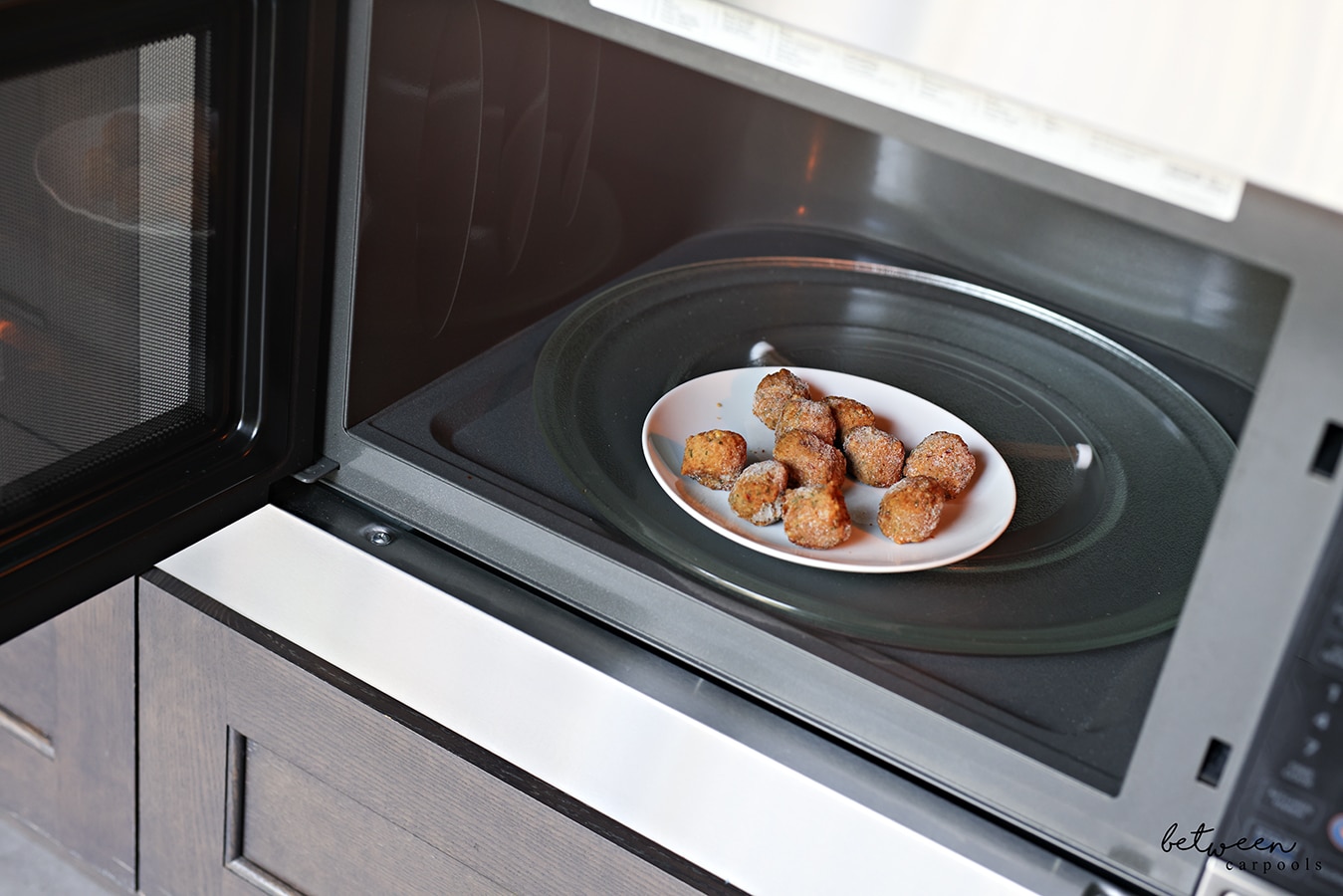 Place a few falafel balls on a microwave safe plate and heat for about 30 seconds. They just need to be soft enough to break apart.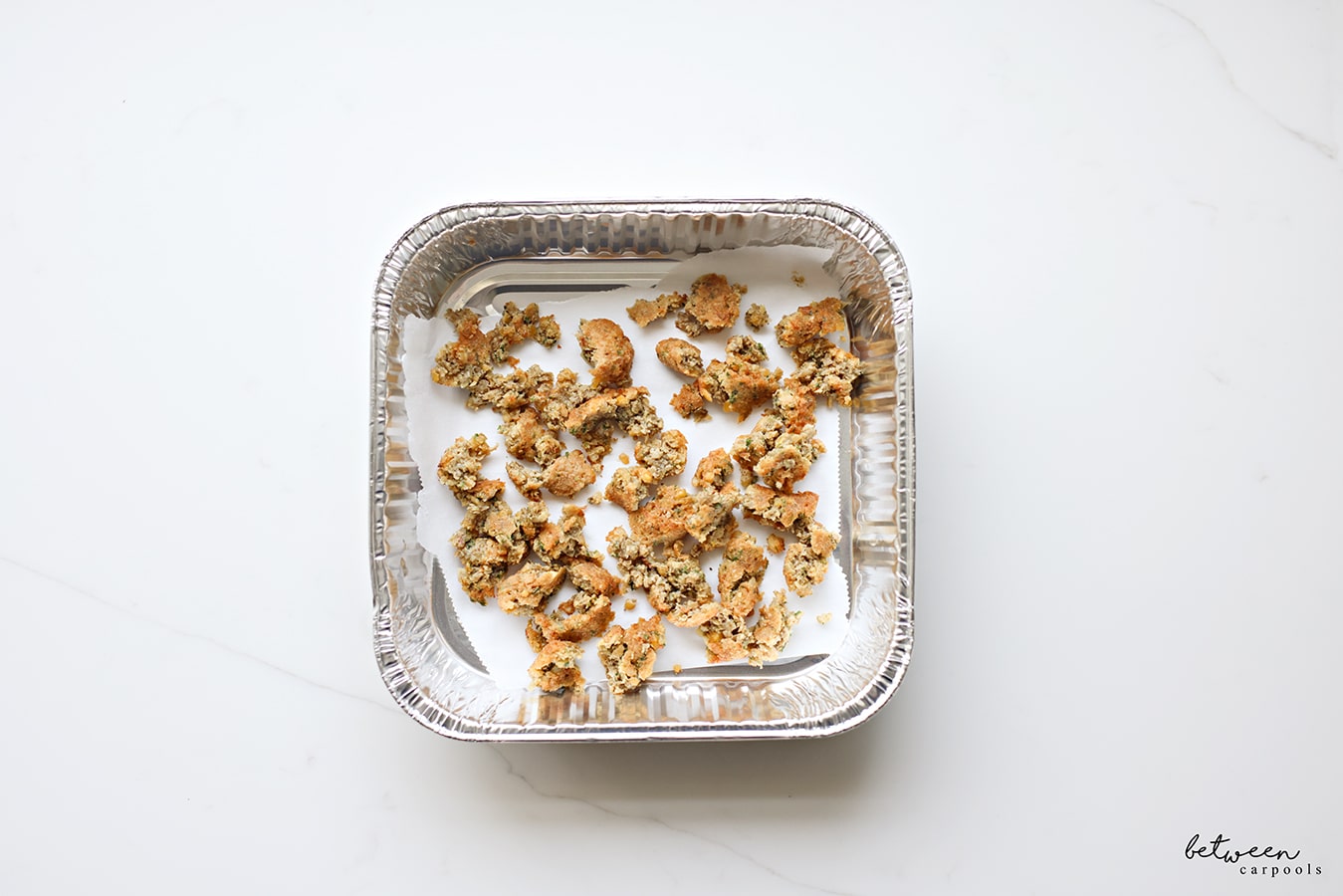 Crumble them onto an oven safe baking sheet, disposable or not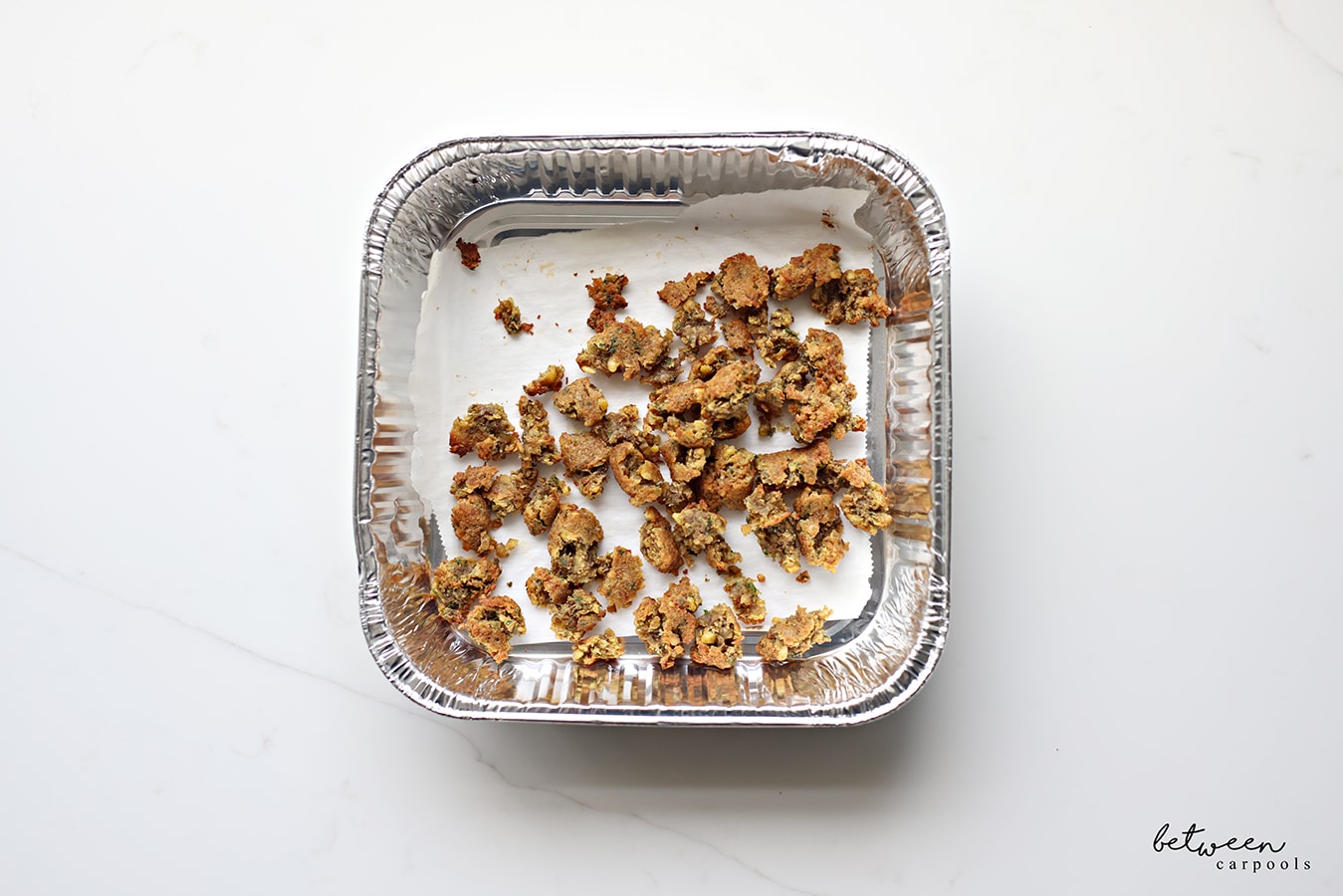 and bake the crumbled pieces on 425 for 7-9 minutes, until they're crispy.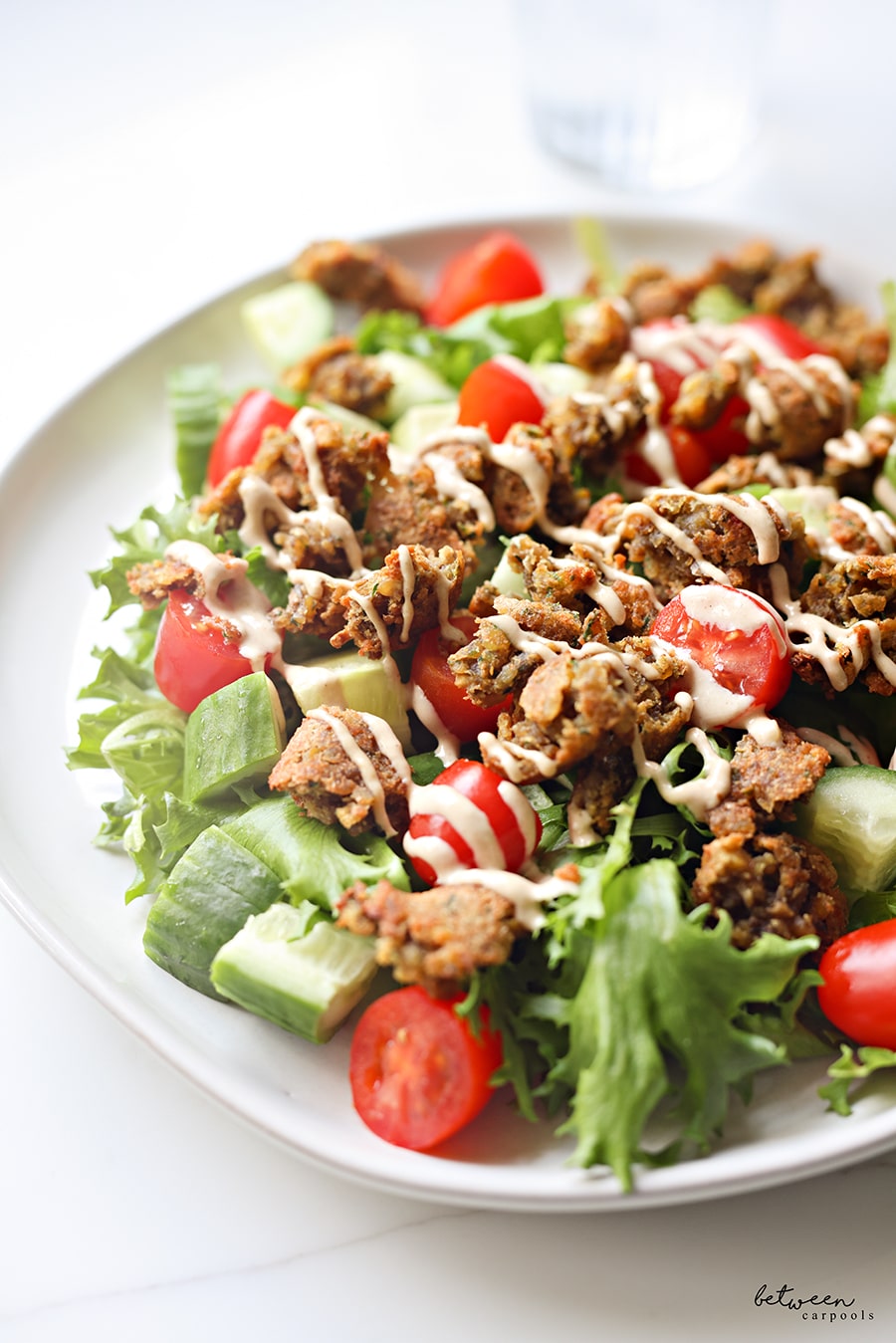 Now you have a perfect salad topper!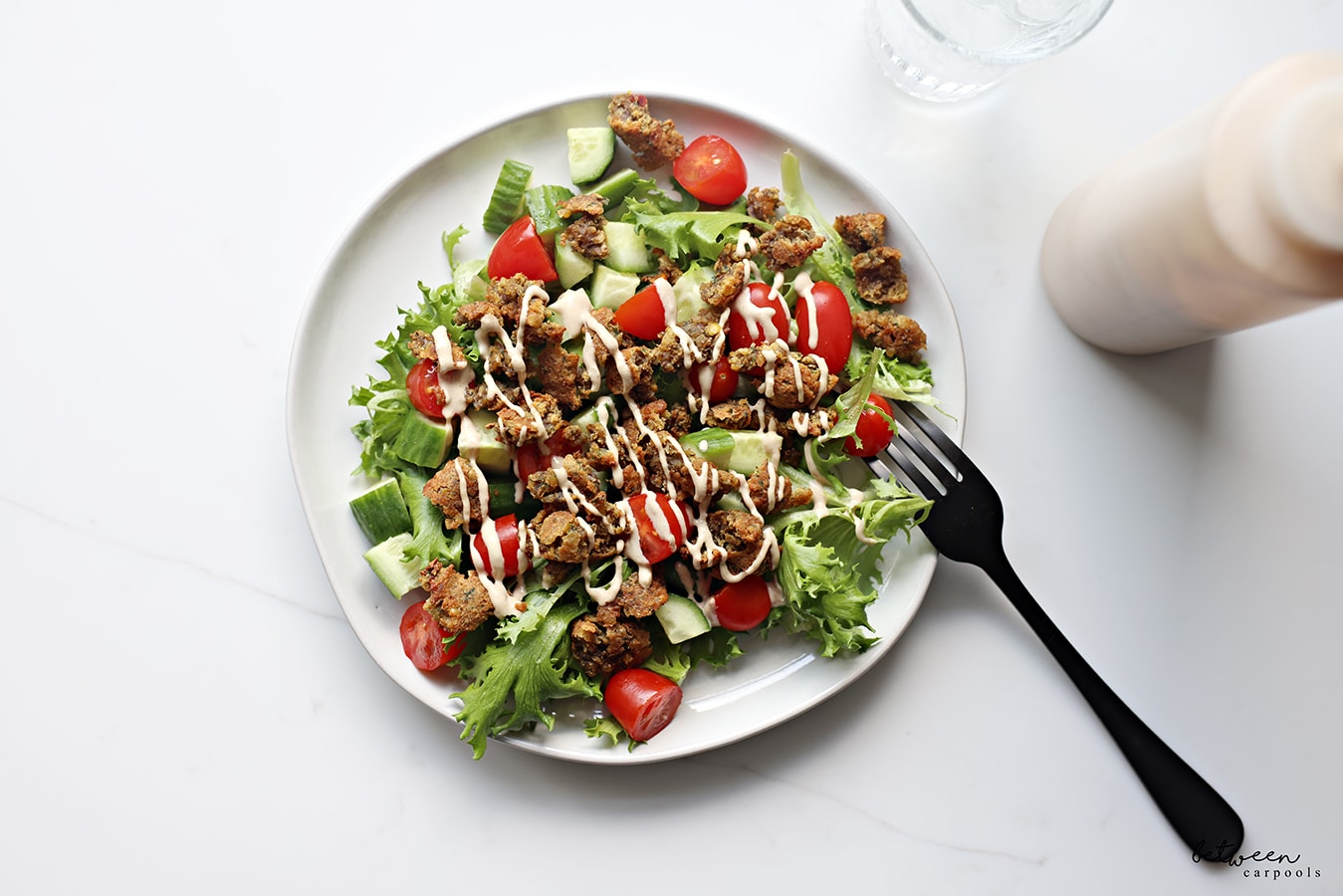 Keep a squeeze bottle of techina in the fridge and the dressing is easy, too.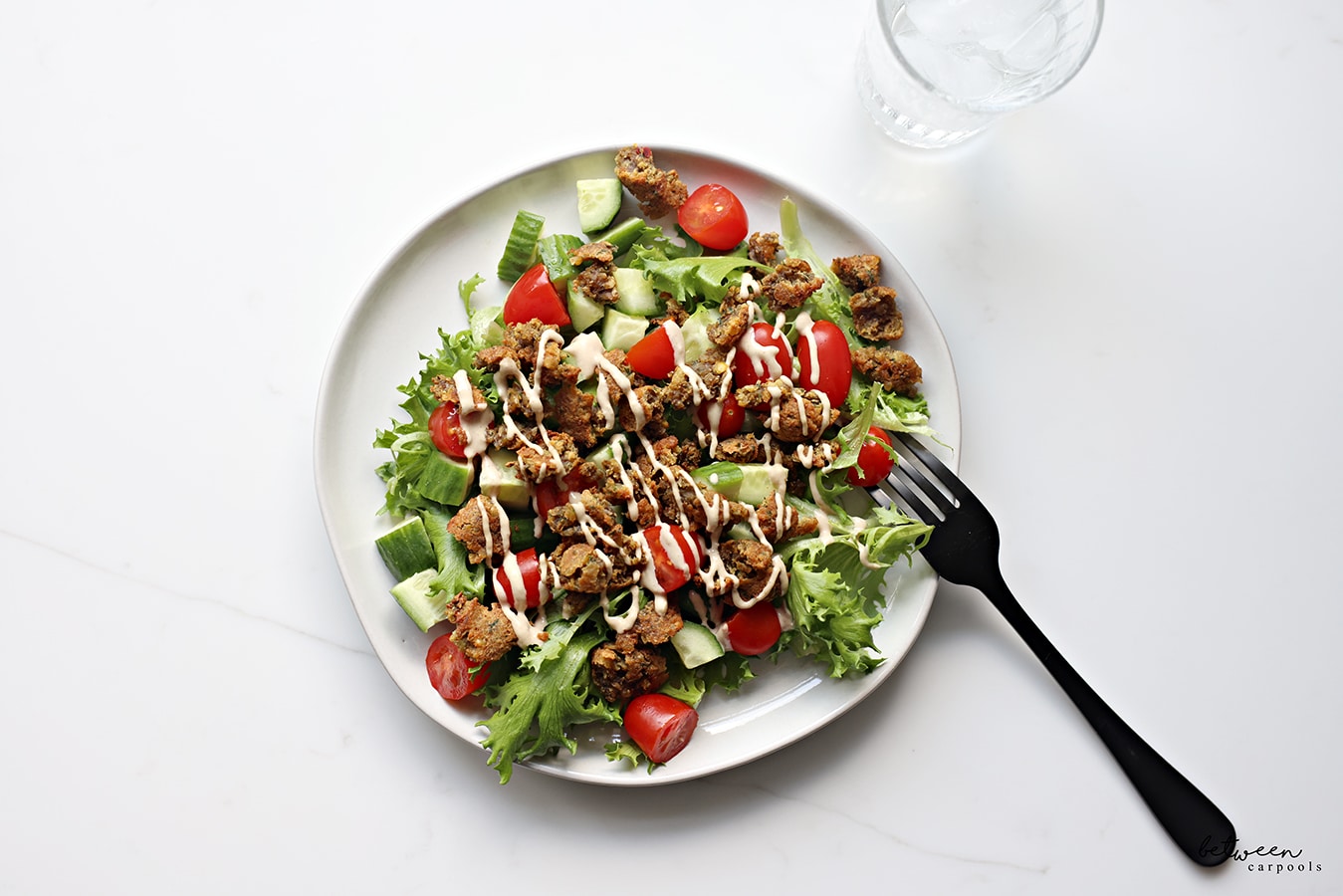 I could eat this for lunch for a week straight and gradually make a dent in the pile of falafel ball bags!
FOR EXCLUSIVE CONTENT AND A PEEK BEHIND THE SCENES, MAKE SURE TO JOIN OUR WHATSAPP STATUS HERE.