Whether you're going back-to-school or back-to-work, you're going to need to take along lunch. Make it this tuna
Like some of my fellow Between Carpoolers, I'm a big fan of seared tuna. I even love a good tuna salad, on top of some greens and mixed with some crunchy veggies and a great dressing. Canned tuna, though, usually does need all that extra stuff to make it palatable.
And then I learned about Finer Fin. When I first heard about it, I was a little skeptical. Canned tuna has been the same for more than a hundred years. I didn't even entertain the thought that it was possible for tuna to be amazing, on its own, straight out of the can.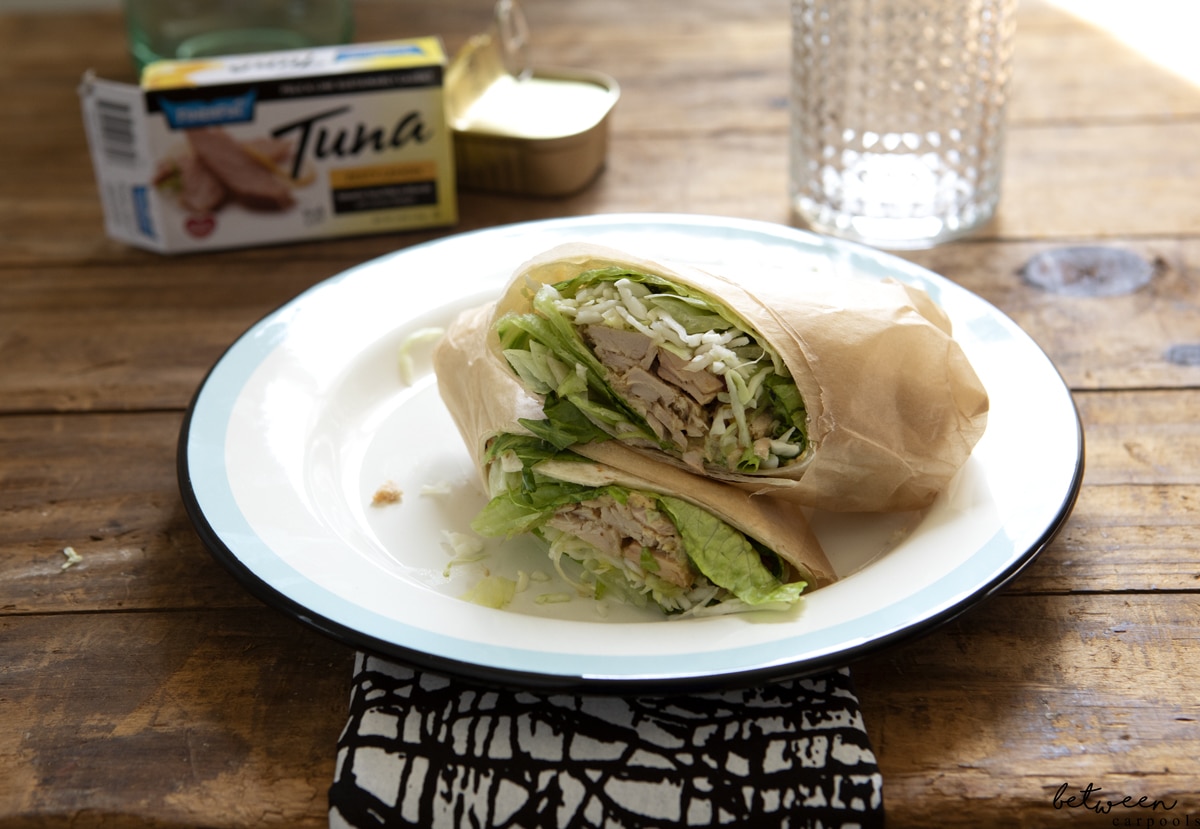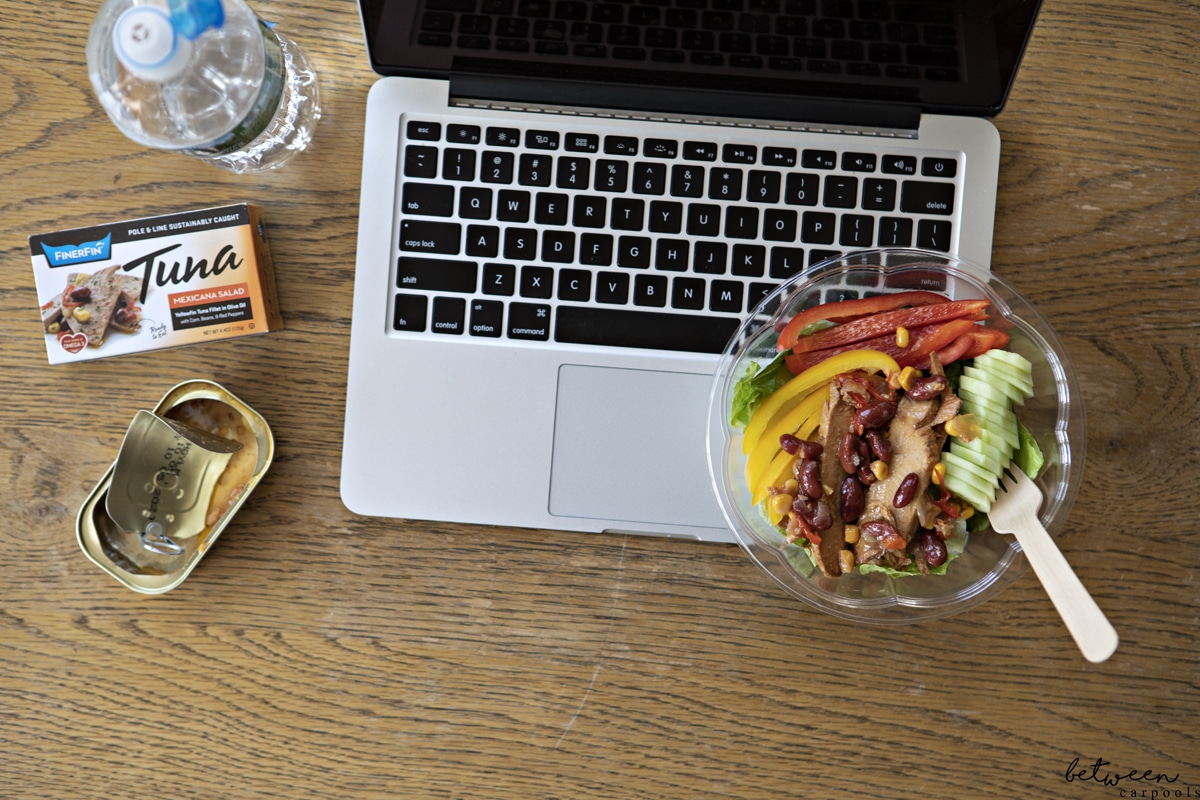 Here's why this one is different.
You don't have to like tuna, whether fresh or canned, to like it. It's so flavorful and so not fishy, that when I made my husband a sandwich using it, numerous times he thought he was eating chicken.

You don't have to do anything to it! Canned tuna always needs mayo, lemon, spices, and lots of smashing until it's ready for a dish. Finer fin is already moist and already flavored out of the can. There's olive oil in the can so you can just dump it in your salad or wrap and you're done.  

Do you want it plain to add to the dish of your choice? Then the

lemon

or

chili flavored tuna

is perfect, depending on if you want a classic tuna taste or something with a little kick.

But let's say you want it to actually minimize your work…then you'd be so pleasantly surprised at how good the

Mexicana

(tuna taco filling, all done and ready to enjoy!) and

Three Bean Salad

versions are.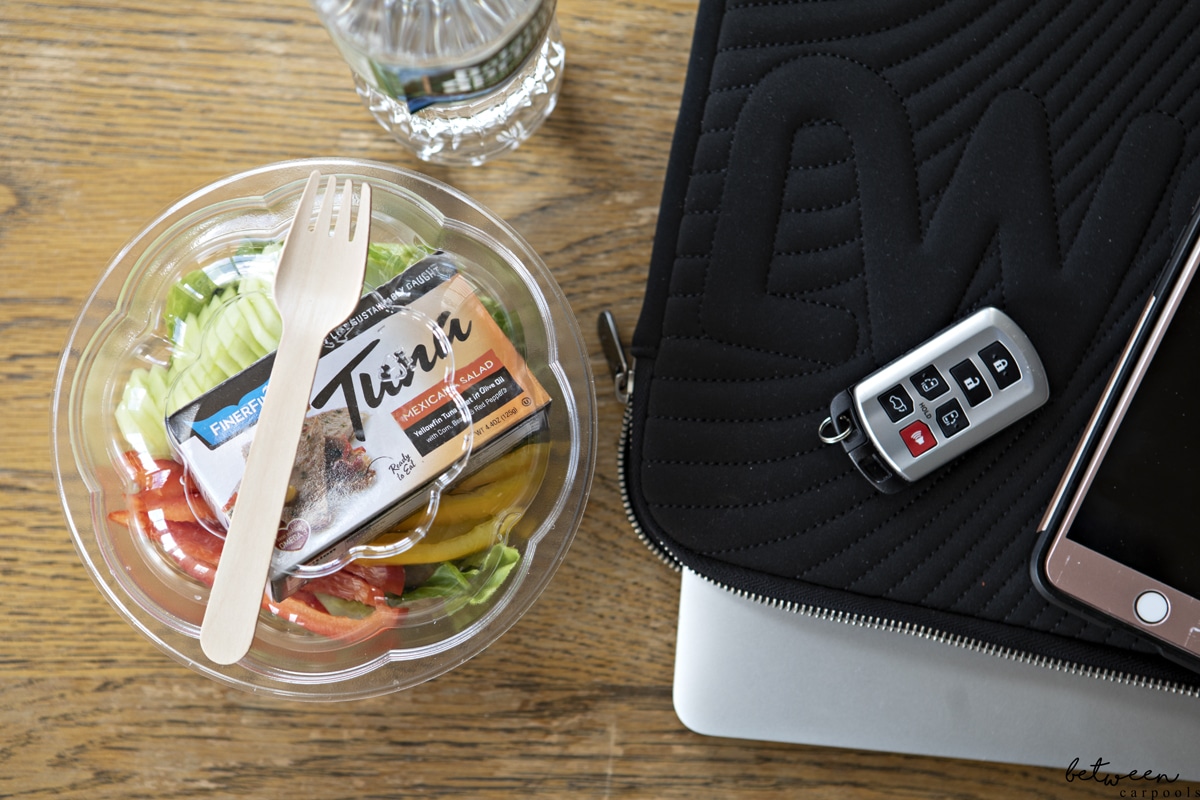 Do you need to be out of the house for work? Pack up your salad with some fresh chopped veggies and a can of one of Finer Fin's salad flavors.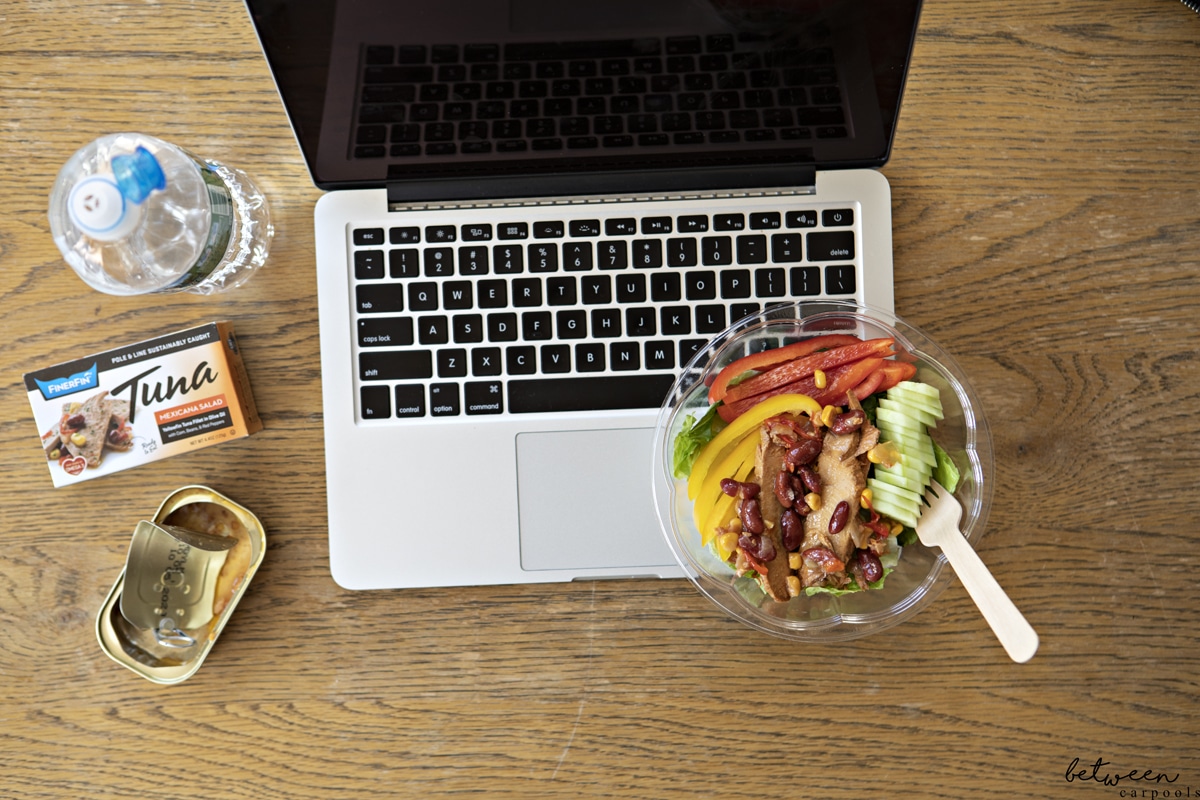 Then open and combine. The dressing and fun salad add-ins are included in the can! In the Three Bean Salad variety, the taste of the fresh herbs really gets preserved and it's incredible. Tuna really never, ever tasted like this.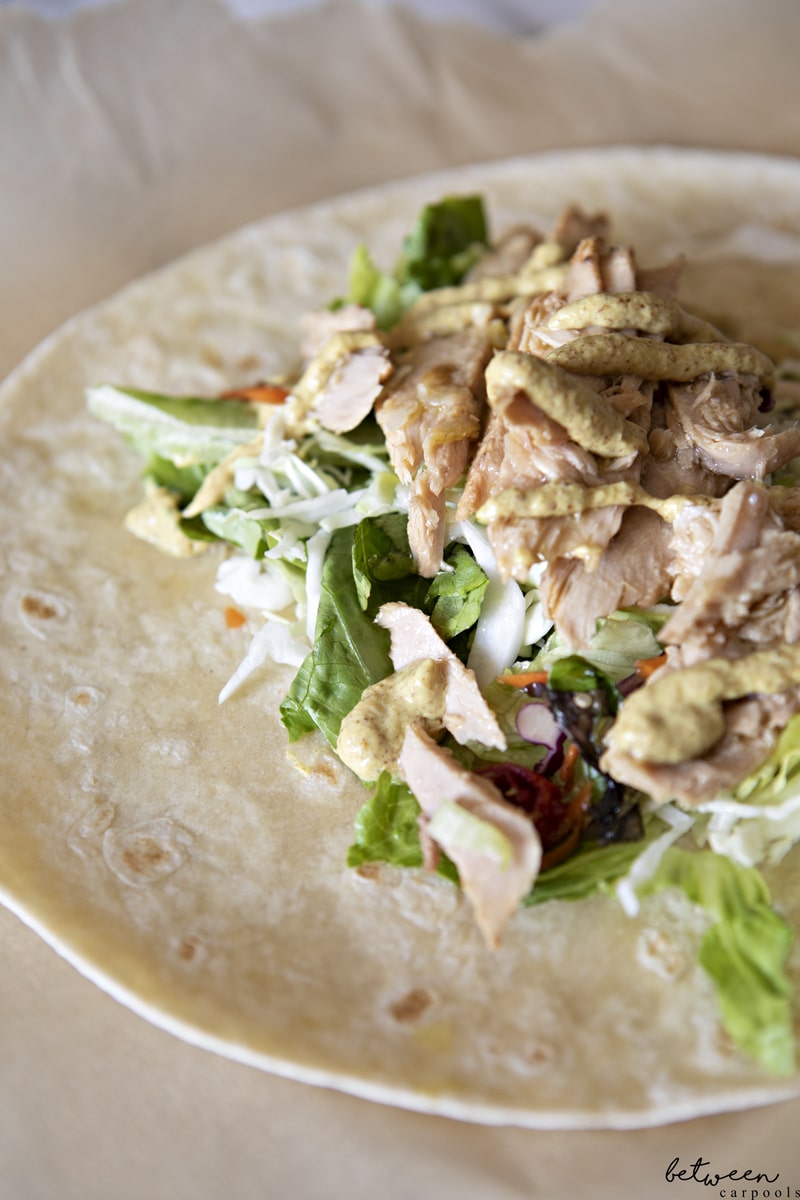 I love wraps. There's something just wholesome and filling about the whole grain wrap, protein, and fresh crisp veggies enjoyed together (as long as they're NOT made with full-of-fatty-mayo-type-of-tuna salad). I use the lemon flavor for a classic-style tuna wrap with way more flavor.

Lemon Crunch Tuna Wrap
Ingredients
1 4.4-ounce can Zest Lemon Finer Fin Tuna
1 whole wheat wrap
1 handful greens of choice (Romaine, kale, etc.)
1 handful green cabbage or coleslaw mix
Squirt of mustard
Lemon-Parsley Pesto Spread (can be used for multiple servings):
½ cup light mayonnaise
½ fresh chopped parsley leaves
2 ½ tablespoons lemon juice
2-3 garlic cloves
½ teaspoon salt
1-2 tablespoons water
Instructions
Combine all ingredients for parsley spread.
Spread some parsley spread on wrap. Top with greens and cabbage. Top with one Finer Fin tuna. Add a squirt of mustard and roll up. Enjoy!
Want your wrap to stay super fresh for lunch?
I wrap the tuna in a piece of parchment and slice it on a diagonal. Then, I roll up the whole wrap in a piece of aluminum. This keeps the two halves together and keeps the whole wrap tightly rolled, so it stays neatly together when you're ready to enjoy.
Finer Fin is now my go-to when there are no leftovers for dinner to pack for my husband for lunch. If you want to get the best value and taste all flavors, The Variety Pack offers the best value. Once you try it, you'll want to keep it stocked in your pantry always.
Browse all the products in the Finer Fin Amazon Store.
Learn more about Finer Fin at https://www.finerfin.com/ or on Instagram @finerfin