When it's cold or raining or you just want to be in an air-conditioned space, check out these 5 Indoor Spaces in North Jersey and NYC.
The question of " What is for dinner?' is being answered all over the internet. But what about the all-important question of "What are we doing today?" During the warmer months, this can be easy to answer with a drive to the beach or a ride on a bike but when it's raining or cold it's not always that easy!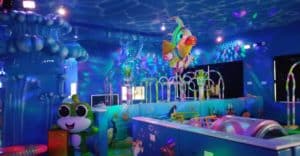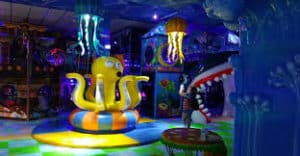 Catch Air in Paramus, NJ is a great place for a wide range of ages to enjoy. It is not a massive space so kids stay contained and it has very secure entrances and exits so you can feel safe having the kids run free. There is Tiny Town with small rides and swings which are always a hit- for kids up to 4 feet. A soft play toddler area is great if you come with a little one in tow. The bigger kids will love the climbing structure with slides and an interactive ball pit. Like many indoor spaces, it gets loud but the lights also go out and a mascot comes out often for birthday parties so can be sensory overload for some kids. No food is allowed in the actual play space but they don't mind you eating right outside the entrance. We even had pizza delivered from a local Teaneck pizza shop.
224 Route 4 East At Forest Ave Lower Level suit 102 Paramus, NJ 07652 201-620-2125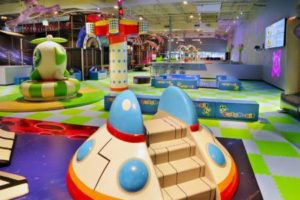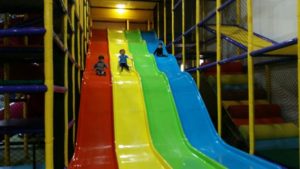 Jumpin Jax is also in Paramus NJ and a really nice place for the younger set to enjoy. If you have been to Billy Beez in the Palisades Mall near Monsey it's a lot like that but toned down a ton! It has the fun rainbow slides and a great climbing structure. The ball pit with shooters from atop is also similar to Billy Beez but smaller. There is a toddler section as well as a little grocery. Another cute Lego area and dress up and dollhouse area are sure to keep all kids busy. There is a rock climbing wall that is in addition to admission but it's good for older kids so they have something extra to do. It is very clean and beautifully designed and has benches and tables to sit and take a break. Technically, no outside food is allowed but it is not strictly enforced. Everyone, including parents, must wear socks, which is strictly enforced.
600 Winters Ave, Paramus, NJ 07652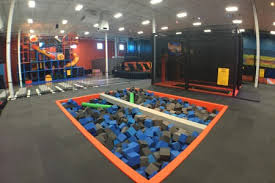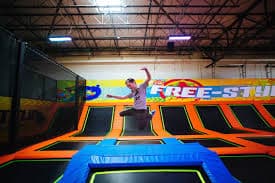 Urban Air in South Hackensack is geared towards a little bit of an older crowd and is perfect to let your kids literally jump off the walls. With a huge trampoline area and even bounce dodgeball the kids will expend some serious energy! There are obstacle courses and climbing apparatus and sponge pits. There is even a battle beam where kids can try and knock their opponent (or sibling) off the beam into the sponge pit.
69 Wesley Street, South Hackensack NJ 07606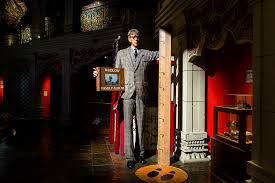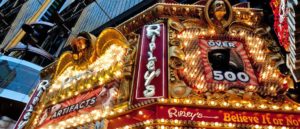 Ripley's Believe it Or Not in Times Square is fun for all ages! Many would think this is a creepy or scary place, but it's actually not at all! Well, there is one room that is a bit scarier but that can be easily avoided. It is fascinating and educational and adults will enjoy checking it out just as much as the kids. You can see the world's tallest man and Abraham Lincoln painted on a fly! I am particularly partial to this venue because I got engaged during the magic show they have out front in the summers ten years ago. It was so much fun to bring our four kids back and actually go inside! Check Groupon for tickets.
234 W 42nd St, New York, NY 10036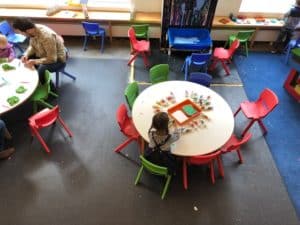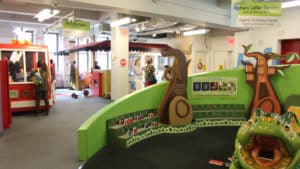 Children's Museum of the Arts in Greenwich Village is not your typical museum. Kids are free to get their hands dirty and paint, create, and explore. It's a smaller manageable museum with a kiddie area that has small tables with markers, Play-Doh, and paints. There is a place for older kids to create at easels as well as other crafts. There is usually an educator with a special craft being taught. For older kids, there is a clay bar that requires sign up for a time slot so it's a good idea to put your name down upon arrival because slots fill up. There is also a sound recording studio you sign up for as well. There is a special exhibit room which changes and is always a lot of fun. There is often a Groupon so make sure to check before going!
103 Charlton St, New York, NY 10014
Want more ideas of places to go and things to do?
See more indoor picks in NY/NJ area here.
For great Brooklyn & NYC outings, click here.
For outdoor trips on sunny days, click here.
See what to do on a Pennsylvania road trip here.
About Deena:
Deena is a stay at home mom to four kids who likes to have as much fun as possible! She enjoys sharing her family fun and all the places they go. Follow @fun.in.the.bc for answers to the question of what to do within a 2 hour drive of Bergen County.