Does your family travel often? Or perhaps your child walks to school?
The Scootz Rider
makes getting around so much easier–and way more fun!
There's so many cool things about the Scootz Rider! It's a scooter, it's a backpack…and now let's talk about the versatility.
First, Let's Talk About Traveling
If you're a family (like some of us!) who loves to travel often together, then you already know that it's not so easy to get kids through the airport. Scootz makes it so easy and fun!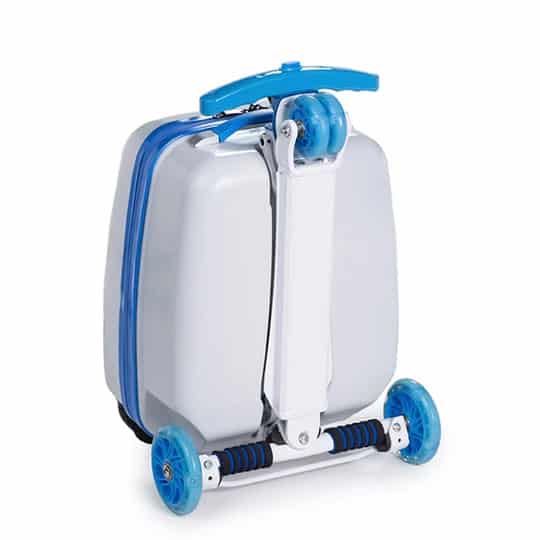 The scooter folds up into the backpack, so you can keep it with you or stick it in the overhead bin (no need to check the scooter part at the gate). While the scooter is folded up, you can also wheel the bag just like a wheeled carry-on. And it's not just in the airport itself–whenever you're going around town, it's simply easier to get the kids moving when they have Scootz (yes, you can finally do those long walking tours).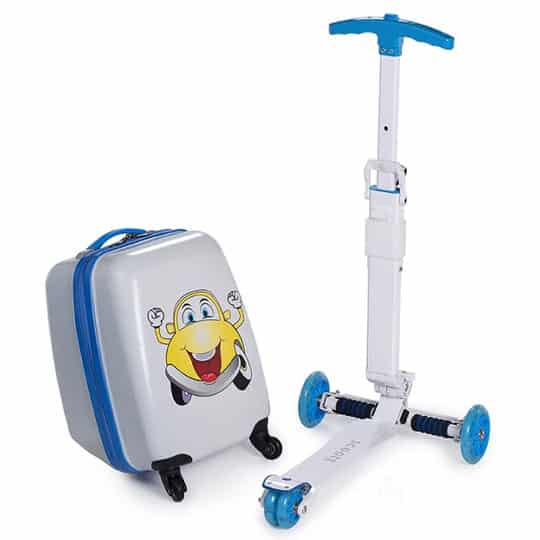 Kids don't need to carry around a backpack each day of your trip? No problem! The backpack is detachable, so your child can ride the scooter around town on its own. Bring the backpack along only when you need it. No extra bulk necessary!

Now, Let's Talk About School!
Do you live near your school? That walk-to-school is now wayyy easier. When arriving at school, fold up the scooter into the backpack and your child now has a wheeled backpack when he walks through the school doors!
And All Those Family Outings…
Or maybe you like to take trips to a local park and bring along a meal? Picnics, visits to the amusement park, or any family outings are way easier with Skootz.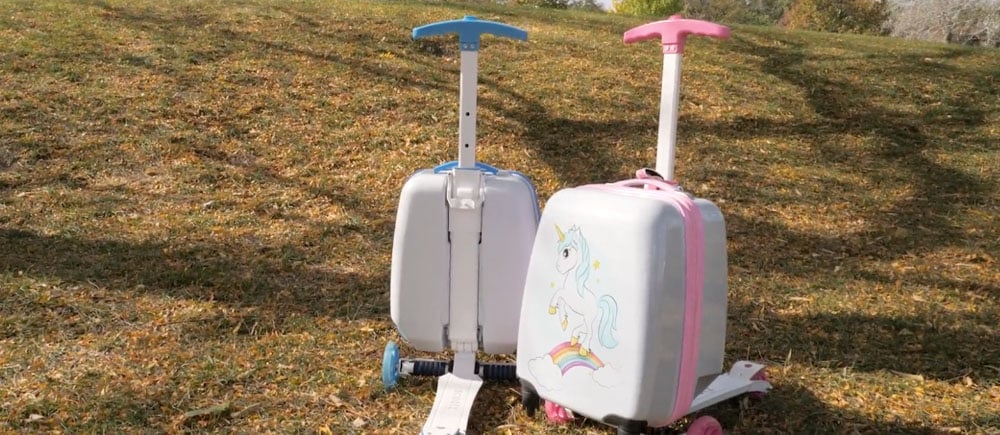 Think of all the places you can now go with your kids!
Get Scootz on Amazon here.
Get Scootz at ScootzRider.com here.