Visit Lakewood's exquisite boutique, Trousseau Lingerie, to experience the ambiance and browse their unparalleled selection.
After weeks of juggling cooking and cleaning and hosting the crew, or even shopping and packing and being a gracious guest, it's time to take a deep breath and take care of yourself! Now that things have settled down, we're excited to tell you all about Trousseau.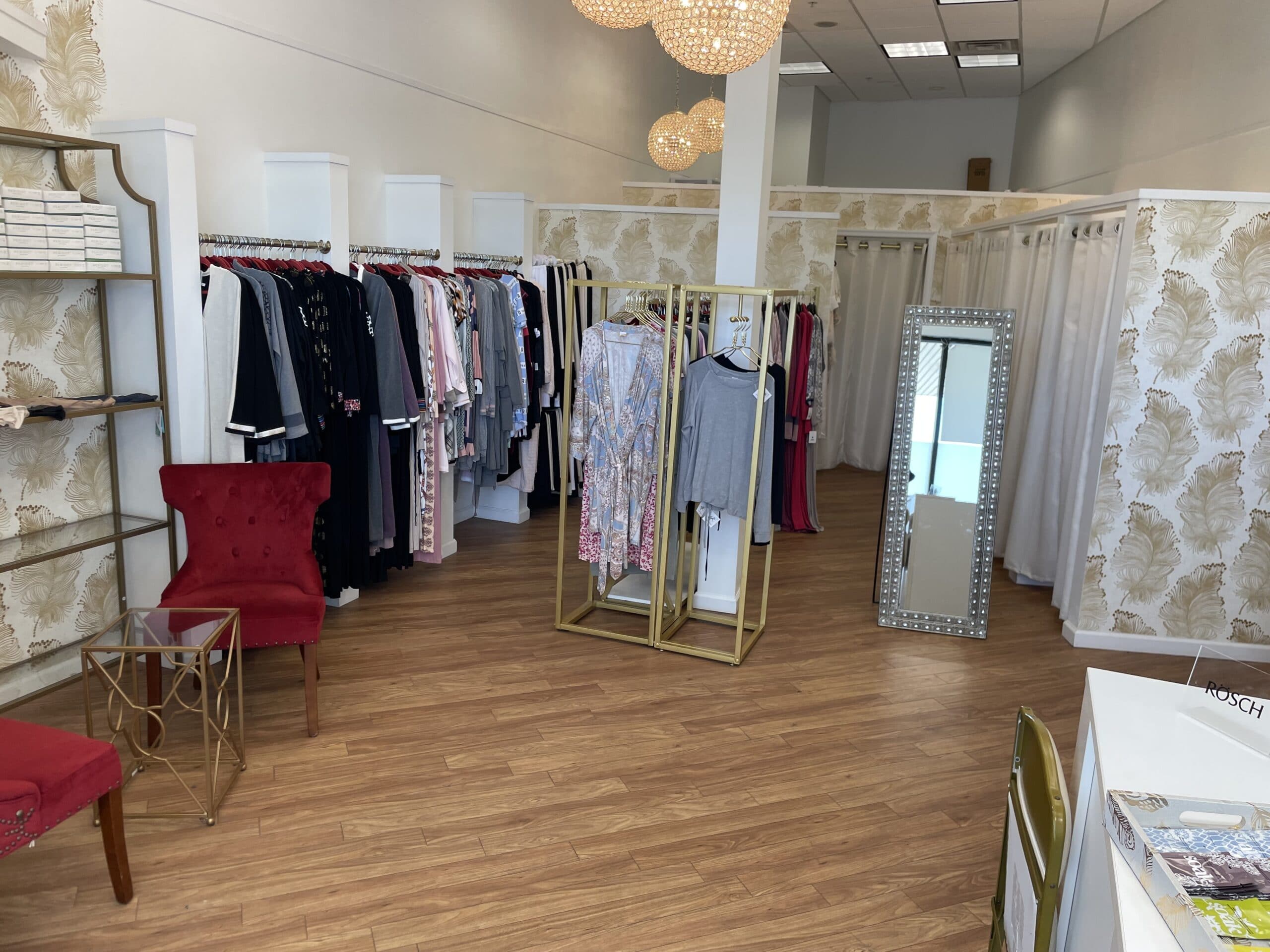 Trousseau Lingerie is a gorgeous lingerie shop, centrally located at 95 E Kennedy Blvd near a supermarket, coffee shop and cafe. Stunning frosted windows hide crystal chandeliers, velvet plush chairs, and an incredible selection of all your lingerie needs.
Trousseau is known for its' incredibly inviting atmosphere and full collection of bras, robes, sleepwear, lingerie, and more. Step inside to the tunes of classical music and browse through a curated collection of robes and sleepwear.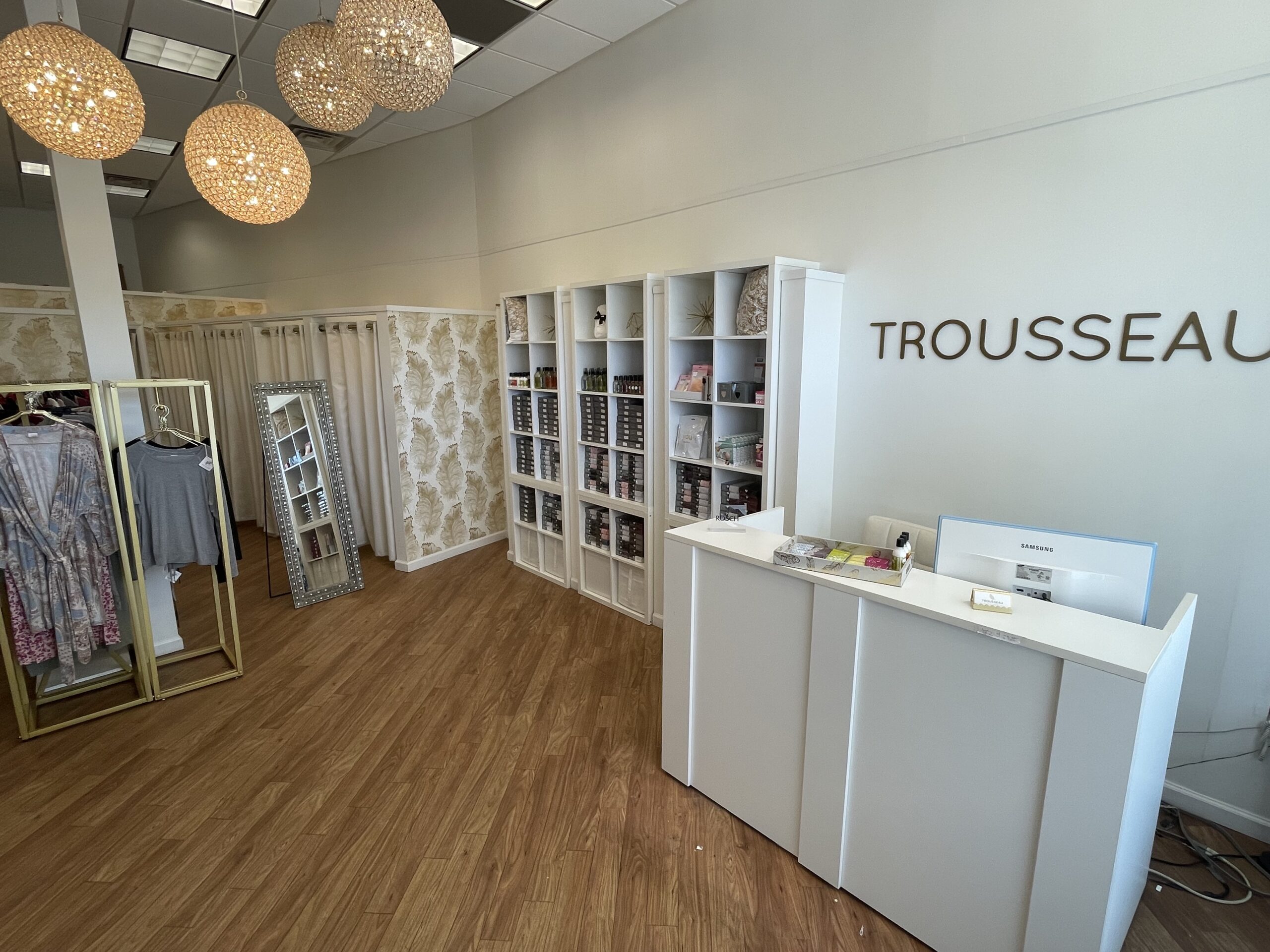 What sets Trousseau apart from any other lingerie shop? The inviting atmosphere of their refined and beautiful store. Shoppers love the relaxed setting, the discreet dressing rooms, and the expansive selection. Kallahs appreciate having private appointments, and teenagers love the gentle, unintimidating, personal attention during fittings. Women of all ages and stages leave feeling relaxed as they find exactly what they've been looking for. They return over and over again greeted by the Trousseau saleswomen who know each returning customer's preferences and taste.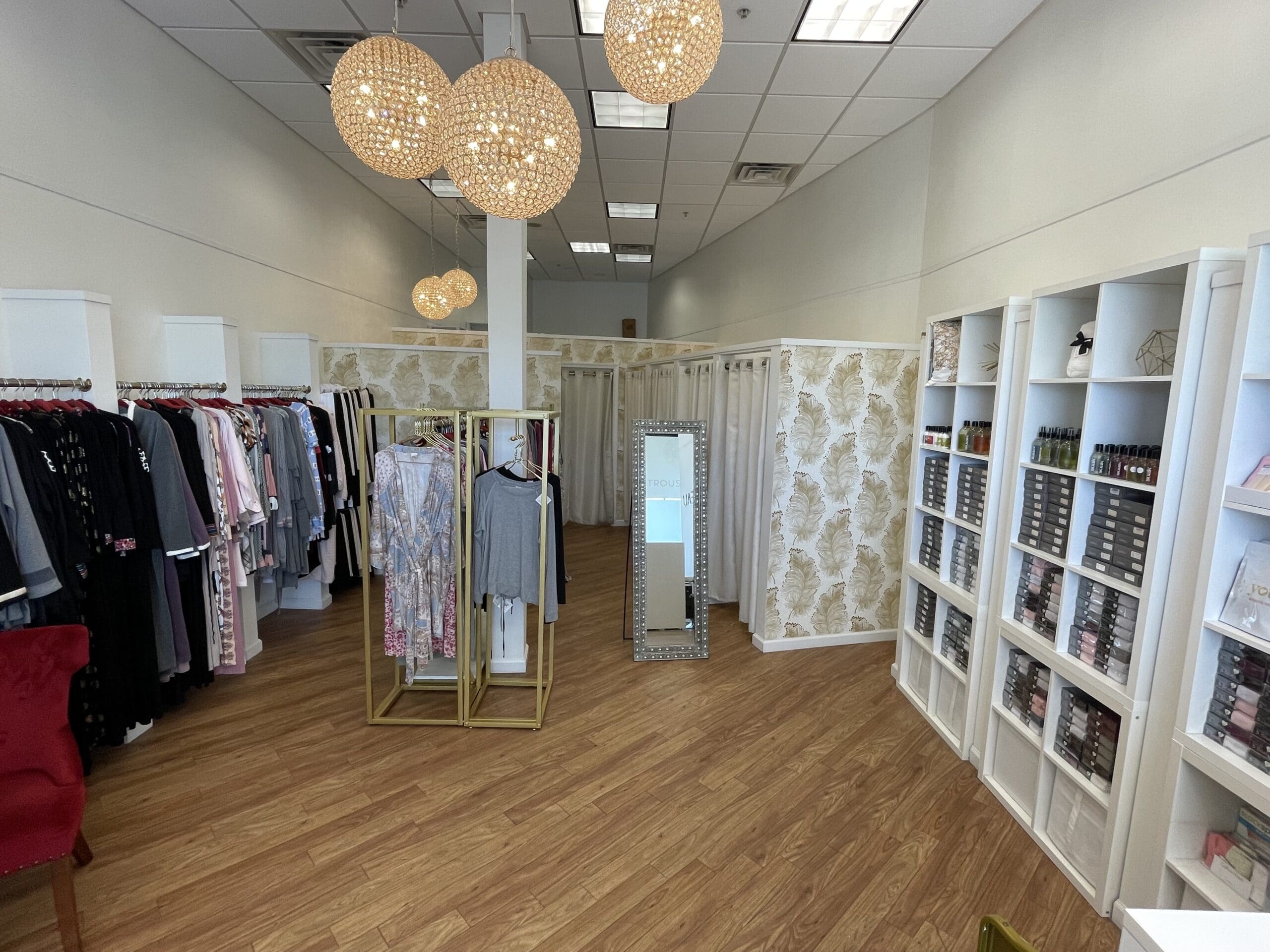 Cotton, silk, linen, or lace, whatever your preference is, they have the perfect pajama set or nightgown for you. Trousseau also has a full selection for the nursing mom. You can even call and have them put together the items you need when returning home from the hospital. 
After finding everything you needed? Come back with your teenagers for a personal and private fitting. They'll leave looking and feeling their best. Book an appointment for your kallah and help her feel calm, beautiful, and taken care of with a full trousseau.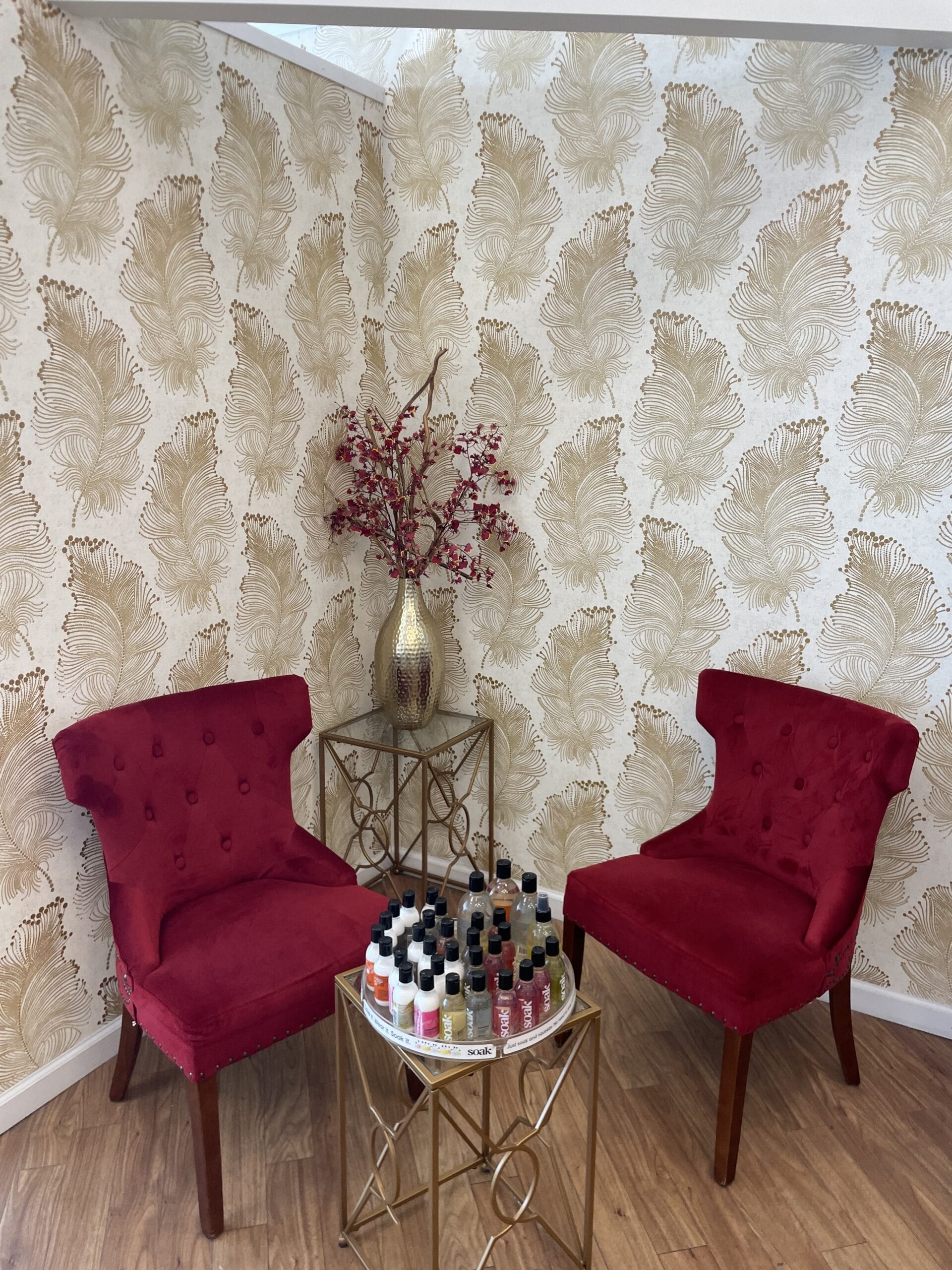 Needing to shop in privacy? Call for a private appointment and the staff at Trousseau will be glad to accommodate you. Come experience the charm, aura and service that is synonymous with the 'Trousseau' name. Call the store for a private appointment at 732-415-8093 or just stop in, and experience the Trousseau feeling for yourself.