Once all my younger children are in pajamas and ready to get into bed, my 2-year-old comes running to me, "Jouna! Jouna!" She already knows the routine and knows to ask for it. Yes, yes, it's time for the journal.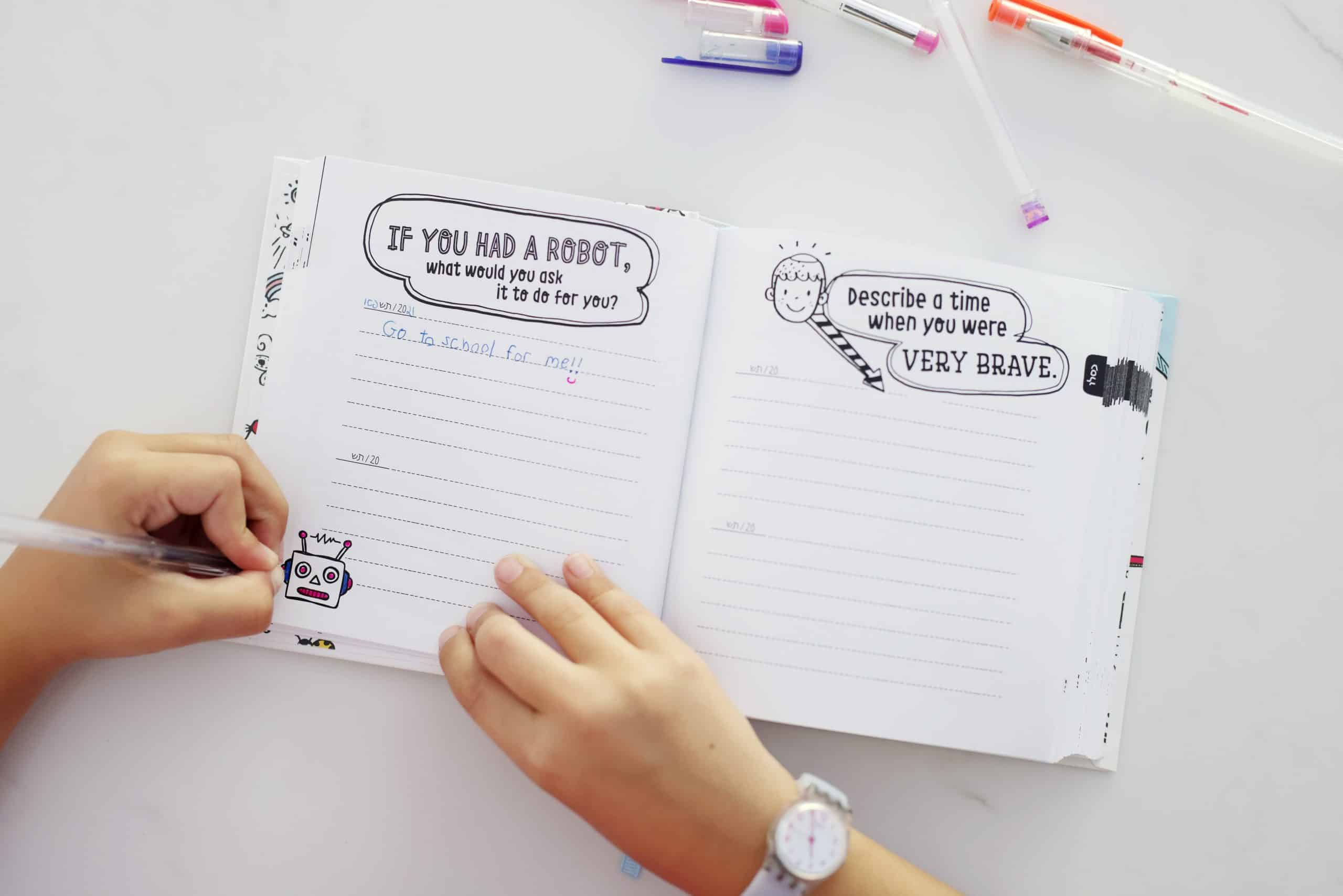 While I have older children, for whom Between You and Me is more age-appropriate (they have their own, personal copies), my younger children (ages 5 and 6) who aren't yet up to writing on their own still want to be involved.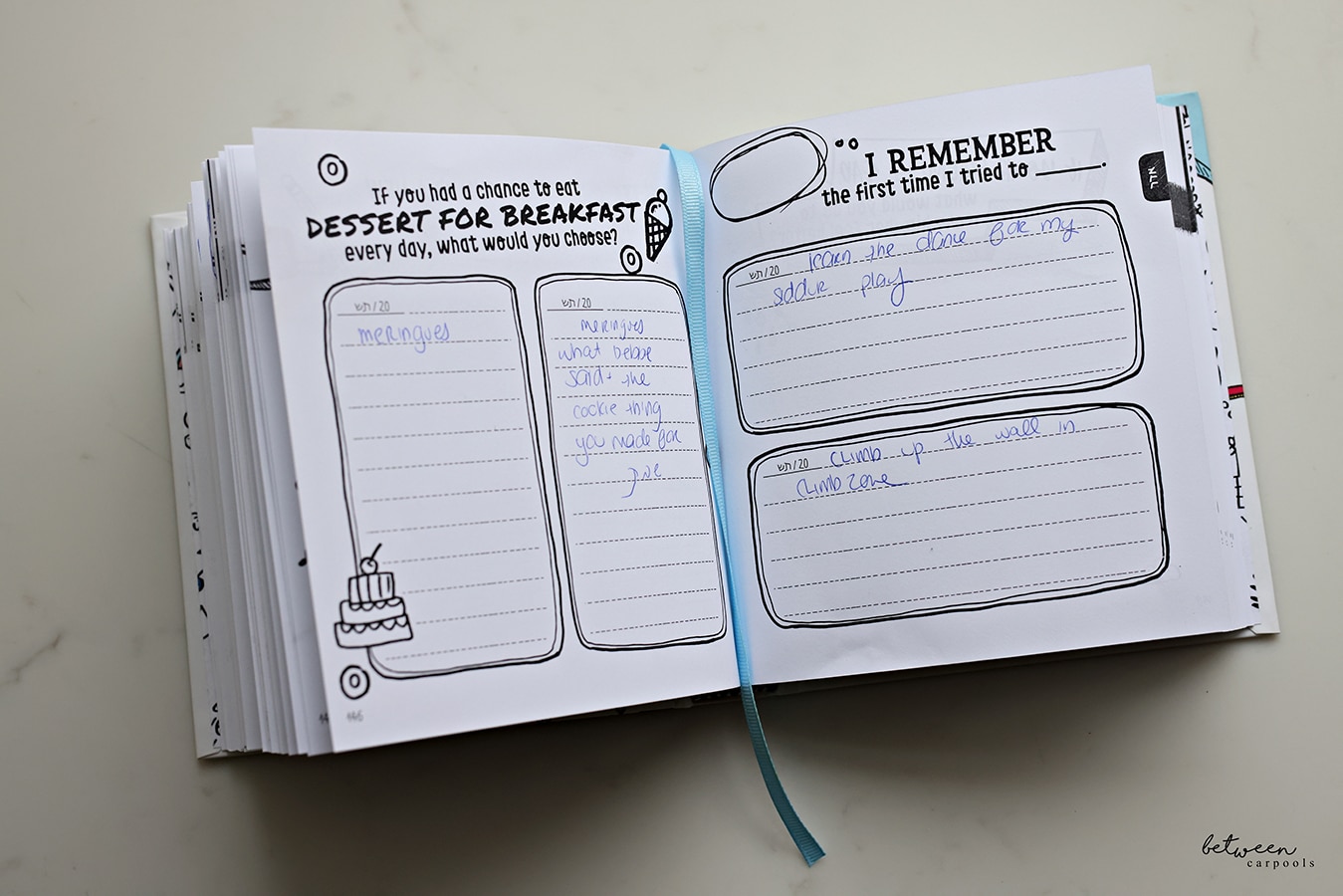 So, once they're under the covers, we "do the journal." I sit on the floor in their room and ask the questions, page by page, and record their answers. And they absolutely love, love answering the questions! 
Even if they can't write yet, I get to learn so much about these little ones…what they like and don't like…and it's just so cute and enjoyable for me to listen to their little minds trying to answer. They also get to think about their talents, how they're able to help people, think back about memories, and just plain have a calm, fun bedtime activity. 
Even though the baby (if she's not in the crib by then) can't answer questions, she knows that this is an enjoyable time and finds a place on my lap for journal time.
One caveat: Since we do a few pages a night rather than just one a day, we're going through the journal at a quicker pace. It'll probably take 3-4 months to complete rather than the full year.
Read more about Between You and Me: A Journal for Jewish Kids in this post.
FOR EXCLUSIVE CONTENT AND A PEEK BEHIND THE SCENES, MAKE SURE TO JOIN OUR WHATSAPP STATUS HERE.