No matter where you live or which community you belong to, there's a good chance you've been to a wedding sponsored by Keren Simchas Chosson V'Kallah
The Yesomim [orphans], who will make their weddings? Baruch Hashem, many communities have very noble organizations that help equip brides with all the need start their own homes in very dignified manners. But what about the wedding itself?
That's where Keren Simchas Chosson V'Kallah steps in.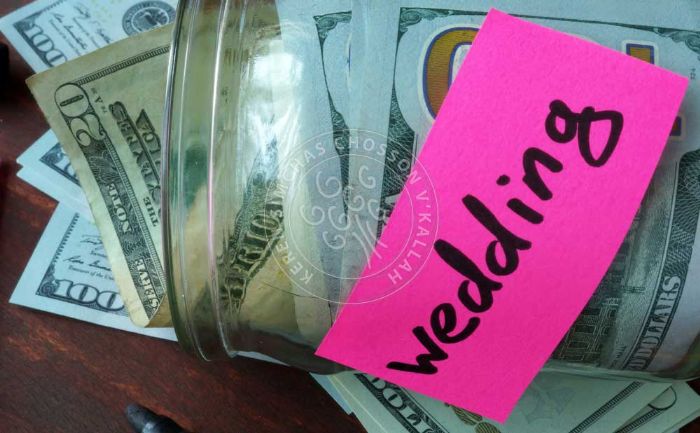 There are the widows and orphans. There are so many of them. It doesn't matter who they are or where they live.
Then there's the family whose father is sick and hasn't been able to work in months. And then there's a Mazel Tov! Their son or daughter is engaged! And it's a beautiful occasion and a huge simcha.
But a hall? A caterer? This happy occasion also comes with a lot of emotional and financial stress when there simply isn't an extra penny. This father doesn't even have the strength to be able to deal with that pressure.
The money that comes into Keren Chasson V'Kallah goes to helping the families that turn to them. It doesn't matter where they live…or even which country. Keren Chosson V'Kallah had relationships with halls and caterers in every community, even internationally. They work quietly behind the scenes, keeping the dignity of the family completely intact.
There's one father who used to always be able to give, he'd even help others make their own weddings. But then his business turned and when his old daughter got engaged, he had nothing. And then the next one got engaged soon after that. "Don't worry," he was told. "We'll make this wedding and Baruch Hashem, we'll make the next one too."
Keren Chosson V'Kallah has also been able to use their resources to help other families with more unique needs.
When Hurricane Katrina hit, the W. family couldn't go back to their home. They flew to Brooklyn to stay with relatives…but their daughter was supposed to be married in New Orleans in two weeks' time. How could they start from scratch? Keren Chasson V'Kallah jumped in and organized a wedding in New York on the scheduled date, with every detail in place.
Another time, a chosson from Montreal had trouble with his visa when he tried to board a flight two DAYS before his wedding. He couldn't leave Canada to attend his own wedding in New York! Keren Chosson B'Kallah got on the job and organized a beautiful Montreal wedding in 48 hours.
Keren Simchas Chosson V'Kallah's auction is being held next motzei Shabbos and Sunday, January 20th and 21st at the Oholei Menachem Ballroom in Crown Heights.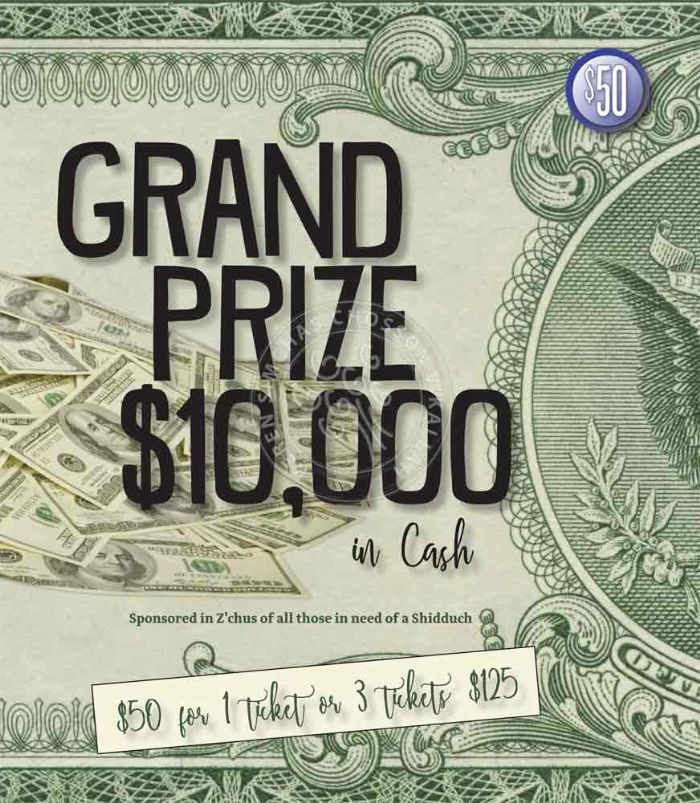 Click here to view the auction prizes! Simply add the prizes you want to cart and check out!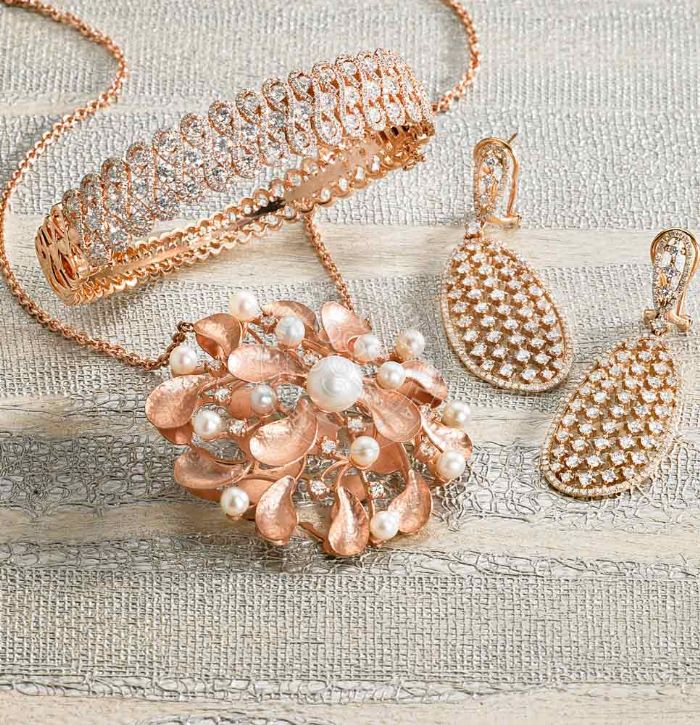 Even your $10 donation helps make a wedding for an orphan bribe.
About the Devorah Benjamin and the History and Founding of KSCVK:
The Era: the early 1950's. The chuppah uniting a young Lubavitcher bride and groom was taking place outside of 770 Eastern Parkway, Brooklyn, NY. The Lubavitcher Rebbe happened to be in his office, as he was during so many chuppahs. But this time was different. The Rebbe looked up from his work suddenly and asked his secretary, Rabbi Leibel Groner, "Why don't I hear any musicians playing at the wedding outside?" Rabbi Groner replied, "Both the bride and groom come from especially poor families. They probably couldn't afford to hire musicians." Upon hearing this, the Rebbe told Rabbi Groner in an urgent voice, "Quickly! Run out and hire a band for these people, and send me the bill. But you must not reveal to anyone the source of the money!"
– Heard from Rabbi Leibel Groner.
Since the 1950's, the numbers of needy brides and grooms have grown as well.
Enter, Mrs. Devorah Benjamin.
In 1993, Devorah took it upon herself to personally assist young people, without parents or without money, in getting married. At that time, she established Keren Simchas Chosson V'Kallah (KSCVK), the Fund to Bring Joy to the Groom and Bride. Her mission: to go beyond a cookie-cutter approach and help each couple according to their own unique situation, from the first date through the last Mazel Tov at the end of the wedding. KSCVK enables couples to get married with dignity and, insofar as possible, makes their wedding dreams come true.
KSCVK's help is wide-ranging. One young groom-to-be had lost his father when he was seven years old. His mother is from Russia. Devorah bought him a new shirt and gave him $50 to spend on his first date. Another bride, a baalas teshuvah (returnee to Jewish observance), came from an anti-religious family. Devorah not only helped arrange and pay for the wedding, but held the bride's hand throughout the ceremony, supporting her in the face of her spiteful parents. In a third case, the bride's father was disabled and her brother was battling a life-threatening illness. The family's monetary and emotional resources were almost entirely sapped. "There are no words to describe what Devorah did for us," asserted the bride's mother with tears in her eyes. "That woman is a tzadekes (saint) – No, she's beyond a tzadekes!"
During the first year of KSCVK's operation, Devorah, with the able support of her husband Shmuel, helped 15 couples at a cost of $30,000.
This past year KSCVK aided literally hundreds of couples, with a budget of over $1.6 million. More funds means they can help more people. Every donation, large or small, is treasured at KSCVK.
Devorah has forged relationships with wedding halls, caterers, photographers, and every other imaginable supplier of the needs of a bride and groom. For the neediest cases, these businesses give her a generous discount.
Through your participation in our events, you become a partner in KSCVK's vital work of fostering the growth of beautiful, joyous Jewish couples and families. You become a partner with Devorah Benjamin in her indispensable work as all by herself she moves mountains, a single stone at a time.SaveSave