Visit TTI's Creative School
here
, and read on for our first-hand scoop from professors and graduates of TTI's Careers School
Whether you're newly back from seminary and hemming and hawing about career options, or maybe looking for a second go at a new career, TTI Careers Trade School may just be the answer (read our previous round-up here). While some careers do need 4-year schooling, there are so many careers out there that don't, especially if you're creatively-inclined and willing to put in effort. So what are they?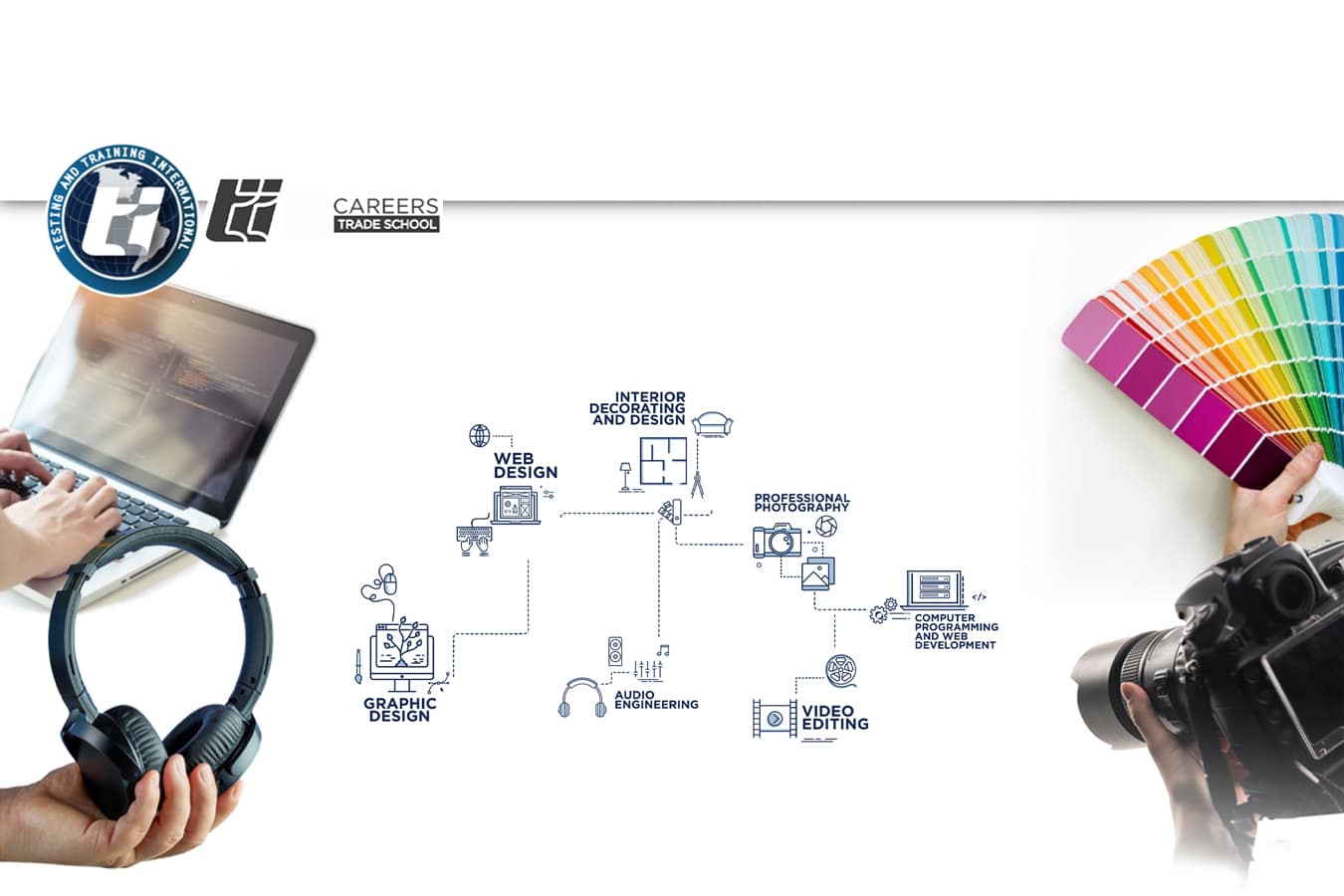 Let's start with one of our favorites: interior design.
What does a typical day in the life of an interior designer look like? Every day is different! You may find yourself working with architects or contractors, mapping out a space. You may be working 1-on-1 with a client, consulting on a kitchen or bath design. You may even be on a construction site, planning plumbing, architecture, lighting and more. As an interior designer, you'll use your unique vision to transform spaces. Earning potential? Depending on whether you want to work in a larger firm or freelance and open your own firm, you can work your way up to $100,000+ a year.
Zisi Naimark, interior designer and interior design instructor at TTI, explains how TTI sets you up for an amazing career in design: "At TTI, we walk you through tasks that you'll be doing every day in interior design. We take you through potential projects from beginning to end to learn how to make things happen. Looking at long-term career projection, TTI sets you up for success as an interior designer. You don't need that 'insert-prestigious-4-year college-name' degree to succeed, you need a thorough understanding of the field."
Zisi laughed when I asked if graduates ever reach out to her. "All the time!" she says, "Newer graduates reach out to ask the easier questions, and even successful older graduates come back to ask about their big projects. I'm always happy to hear from my students and help as much as I can." The field is booming, Zisi says, and there are more jobs than designers she can send to fill them! Think this may be for you, or just want to hear more details? Check out TTI's interior design program here, and get all the information you need.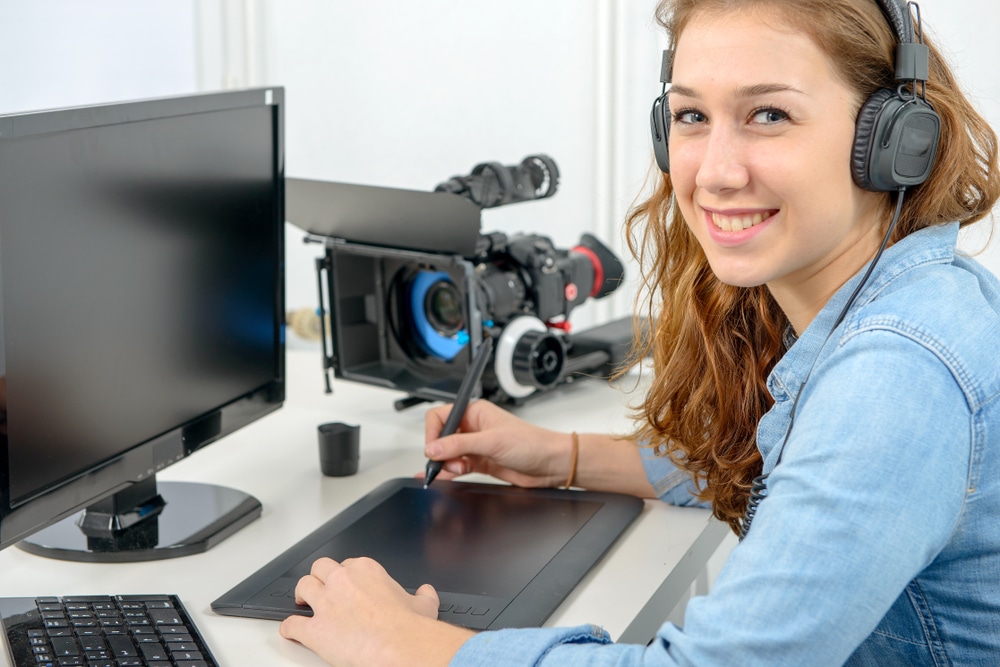 Next, another popular career choice, is video editing.
What does a video editor actually do? They take raw footage and turn it into an entertaining or inspiring film or video. Using editing software, they put raw pieces of film together to tell a story, give over a message, or more, depending on what their client needs. They create commercials, corporate or event videos, wedding videos, and so much more. Earning potential? Depending on how much you want to work and whether you want to go freelance or work for a company, your salary can range from $40,000 to $100,000.
Matteo Banfo, video editing instructor, explains how he prepares his students for the field: While yes, you'll learn Adobe Premiere (the main editing platform), it's not just learning the program then graduating. "In video editing, it's about visual storytelling. You're given content but it's your job to tell a story," he says. Students prepare projects then practice troubleshooting, giving feedback, and accepting feedback. 
"And because TTI prepares you for real life," Mr. Banfo says,  "I teach my students how to conduct themselves in the field: how to meet expectations, accept criticism, and stand out as a professional in the industry." By the time you graduate, you'll know the ins-and-outs of technical editing and how to complete a job professionally.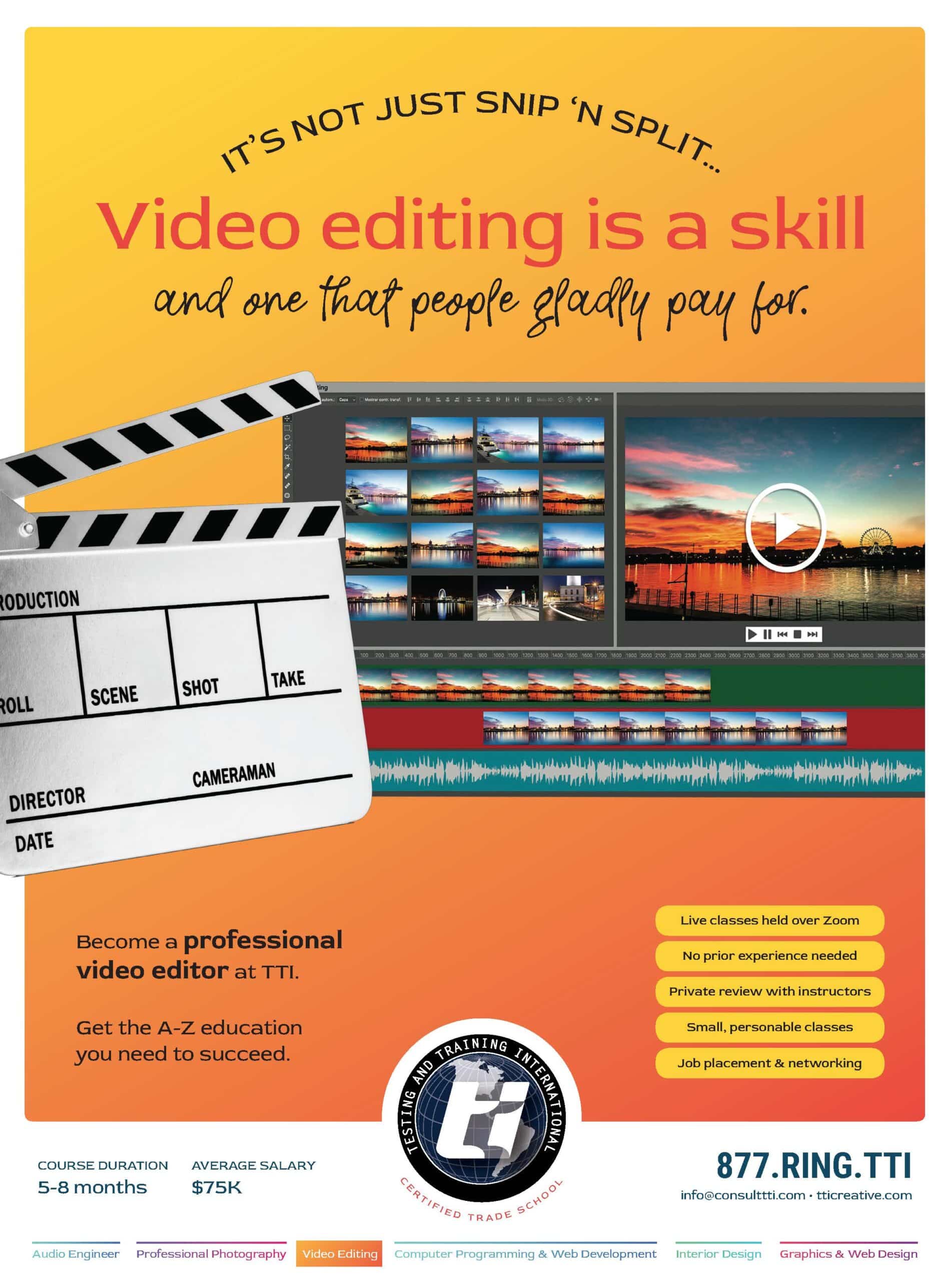 Elisheva Rivkin, TTI graduate of the video editing program and video editor at Newsmax Media, echoes her former professor: "The small class size and great teachers made it easy to get the information. Plus, if you have questions, your teachers are right there. Even after I graduated, I consulted with my professors about big projects and they were always ready and willing to help." She does say that the more effort you put in, the more successful you'll be. Her classmates that really worked hard and gave it their all had higher-quality and overall better projects. Would she recommend TTI to an aspiring video editor? Definitely! Any advice? You'll learn more and more with each job, so never stop learning. Want to learn more about video editing and the program at TTI? Visit their website here and learn all about the program and see whether it's the right fit for you.

Have more questions about these careers or others? Leave a comment below and come check back soon for more career spotlights!