Leave chemicals behind and visit
hohnatural.com
to see Hand over Heart's full list of baby, skin, and household essentials, the natural way. Use discount code BCP10 for 10% off!
Is there anything the Yiddishe Mama needs more than household essentials? Between household cleaners, hair-care (I hear the 'Ma! We're out of shampoo!' at my house too), skin-care, and baby products, the list really just never ends. As consumers, most of the time we really don't know what's in the product that we're buying. We see lemon-scented? Sounds great. Detangling? Excellent.
Hand over Heart is a brand dedicated to helping families achieve a cleaner, more pure lifestyle. At Hand over Heart, products were created so that we don't have to choose between functional or pure and safe ingredients. Hand over Heart's products combine the best: they are full of ingredients that you can pronounce and free of harmful chemicals, and the products work. Their mission? We shouldn't have to choose between a product that works well and a product with natural, clean ingredients.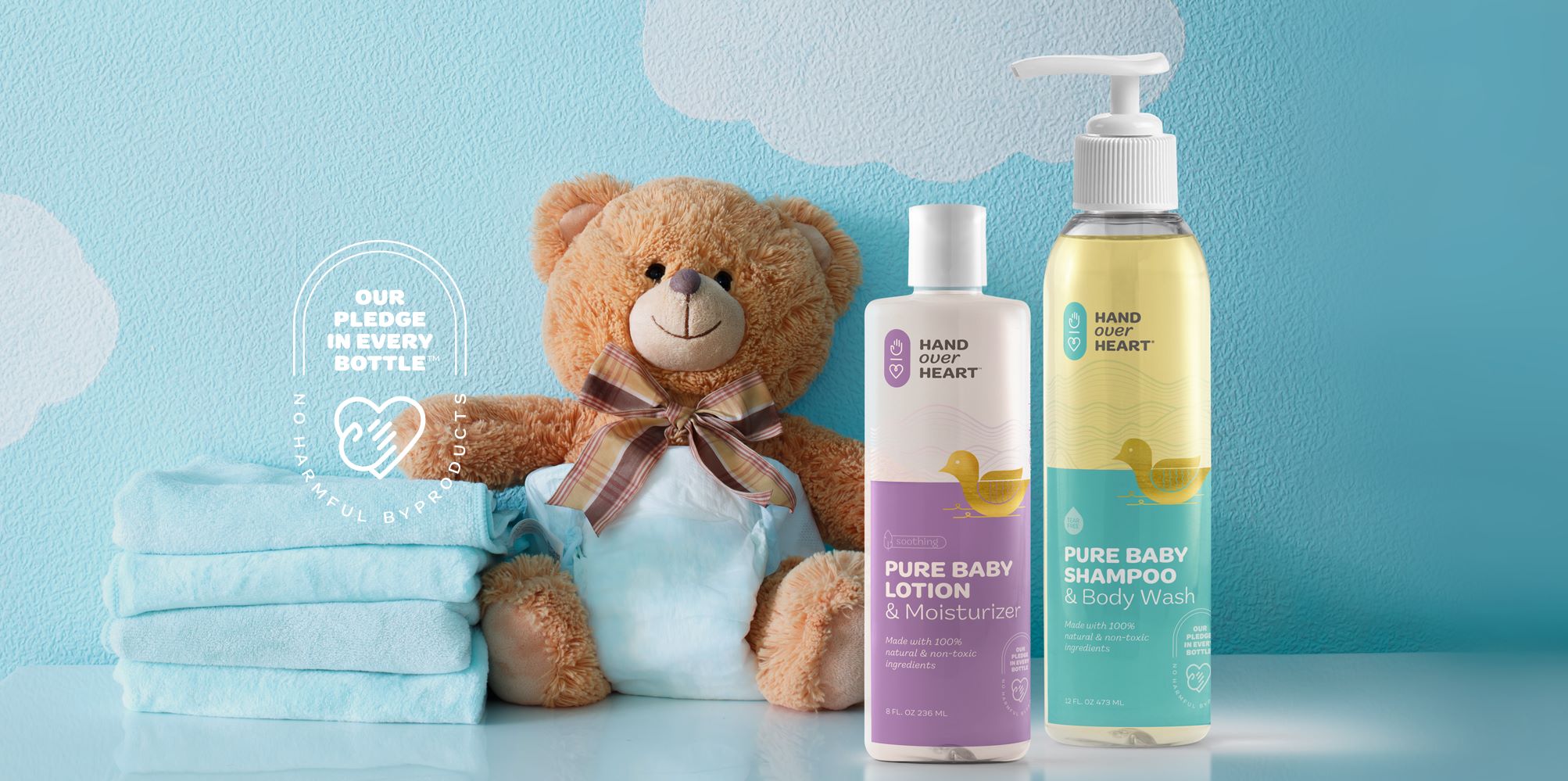 Every product is created carefully with specifically chosen ingredients that are safe, pure, and clean. Products are vegan, ph-balanced, hypo-allergenic, non-toxic, biodegradable and cruelty-free. The short version? When you buy a Hand over Heart product, you can feel safe that each ingredient in every product was scrupulously evaluated to be safe enough, gentle enough, pure enough, and good enough for you and your family. 
With categories including baby and kids, skin and hair care, and household essentials, you can find everything you need to start living cleaner.
Shop our top picks here, and don't forget to use exclusive discount code BCP10!