It's too hot to layer, but it's hard to find long sleeve t-shirts for girls in the summer. Here's my favs.
Those words jumped out at me from the day camp paperwork and my brain threw a little panic attack. My little girl is transitioning to big girl camp this summer and that means we have a dress code. Not a uniform like all year, but a dress code which means searching for the right clothes.
Mission: Find t-shirts and dresses that cover the elbow without requiring layering. Online. And, though the pickings may be slim, here's a roundup so you don't have to do the searching.
Flip sequins are all the rage and OshKosh has put some on long sleeved t-shirts your girls will love, including this Osh Kosh heart flip tee
and this Osh Kosh star tee.
No sequins for you? No problem. Here's a glittery heart.
Junee had a very nice selection of cute t-shirts in their brick and mortar store, but this Junee lemonade tee and the Junee bag tee were a couple we liked that are currently available on their website.
For the easiest of summer dressing, dresses with long or ¾ sleeves are the ultimate. This Junee heart dress is adorable for the younger set…
…while this tie-dye dress is cooler for bigger girls
I love this sweet llama t-shirt from Next.
H&M has a classic striped t-shirt with a little ruffle added in for a fun twist.
Primary has a great variety of solid t-shirts in loads of colors. They come in a slim fit version, or
for girls who are a little thicker in the middle, you can try the Primary long sleeve t-shirt in a classic fit, rather than the fitted one.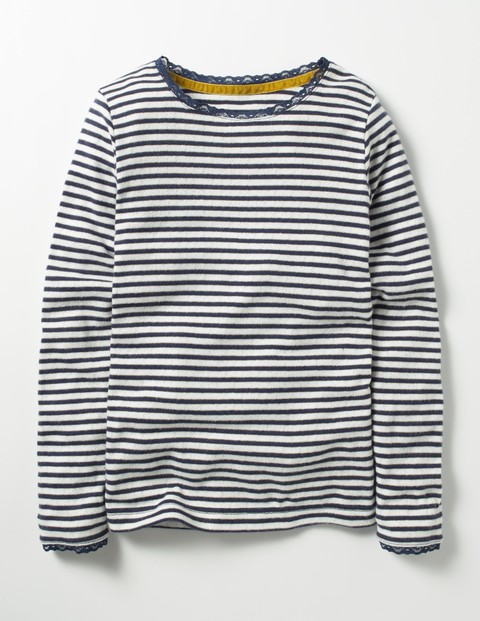 This sweet Boden pointelle t-shirt will be a hit with your girly girl.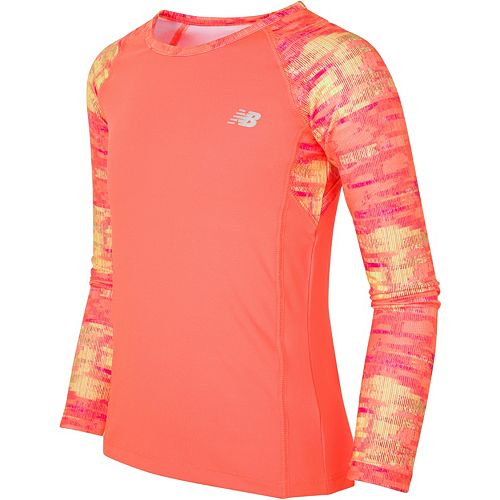 Have an active girl in your life? She'll love this long sleeved tech shirt by New Balance. These are perfect for that serious basketball or soccer tournament!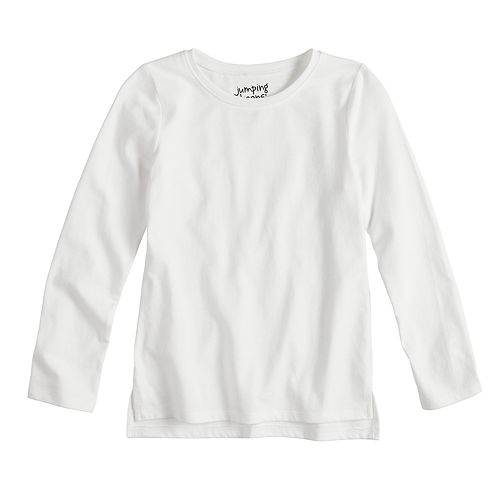 Here's another great option for solid color t-shirts to coordinate with any cute printed skirt.
I'm really hoping some of you out there have found other options you'll share with us. Let's all help each other out!