Nothing adds warmth and ambiance to a space like the right lighting. And
Premiere Events
makes it just so easy. 
Last year, we showed you some event spaces transformed by Premiere Events in this post and this one over here too. And you know what? We began noticing how much of a huge impact lighting has in any space. It's really so fun to look at photos and see how different every venue looks! And it's not just luxury events either. We saw how gorgeous and warm even simple events can be when it's lit up by Premiere.
It's simply the way to get the biggest impact for the dollar and the easiest way to transform a space. That's why every customer is just so, so happy. It's because your simcha or event will look better than you ever envisioned. Who doesn't love when that happens?
The right lighting isn't just about shutting off the lights and turning on the uplights. Yitz Leiner of Premier is a lighting artist and creates just-the-right-plan for each space. The effects show. Premiere also handles outdoor lighting and screens with videos or livestreaming for your event.
Want to see Premiere Events day by day? Follow their Whatsapp Status over here. Want to see some of what Premiere has been up to the past year?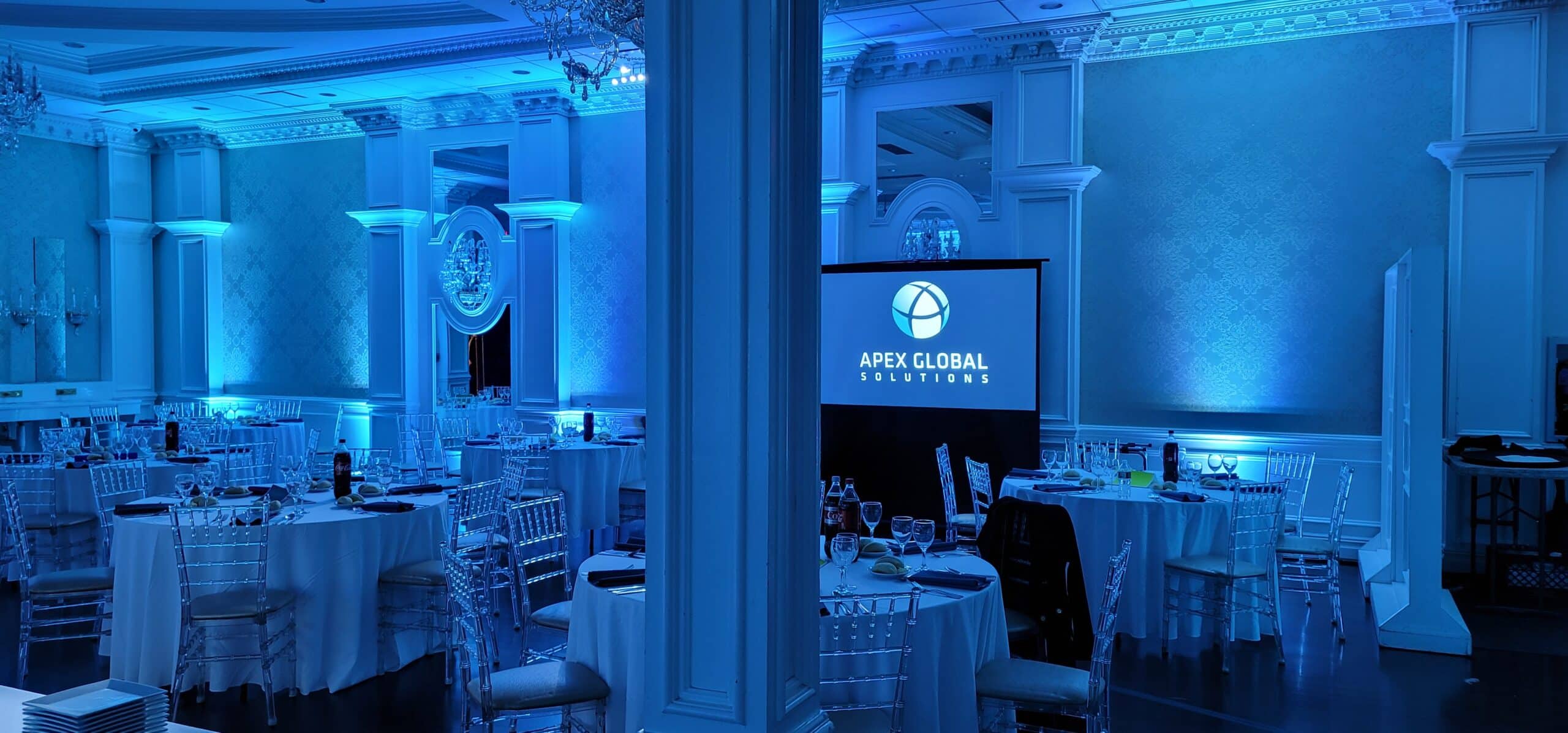 At this corporate party, lighting helped create the ambiance and excitement.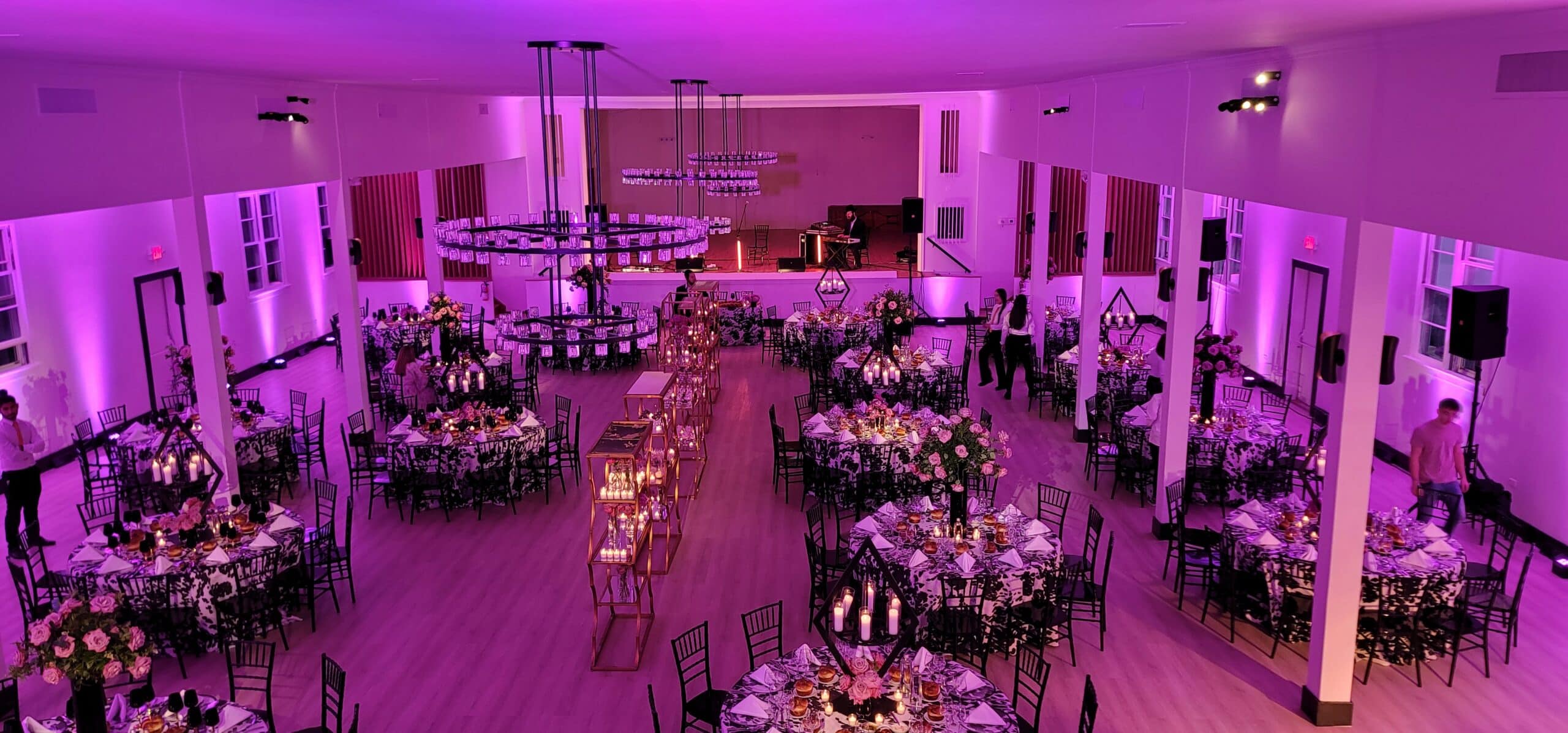 This sheva brachos was held in a old, out-of-date ballroom. With a small budget, we were able to turn around the whole look of the place with lighting.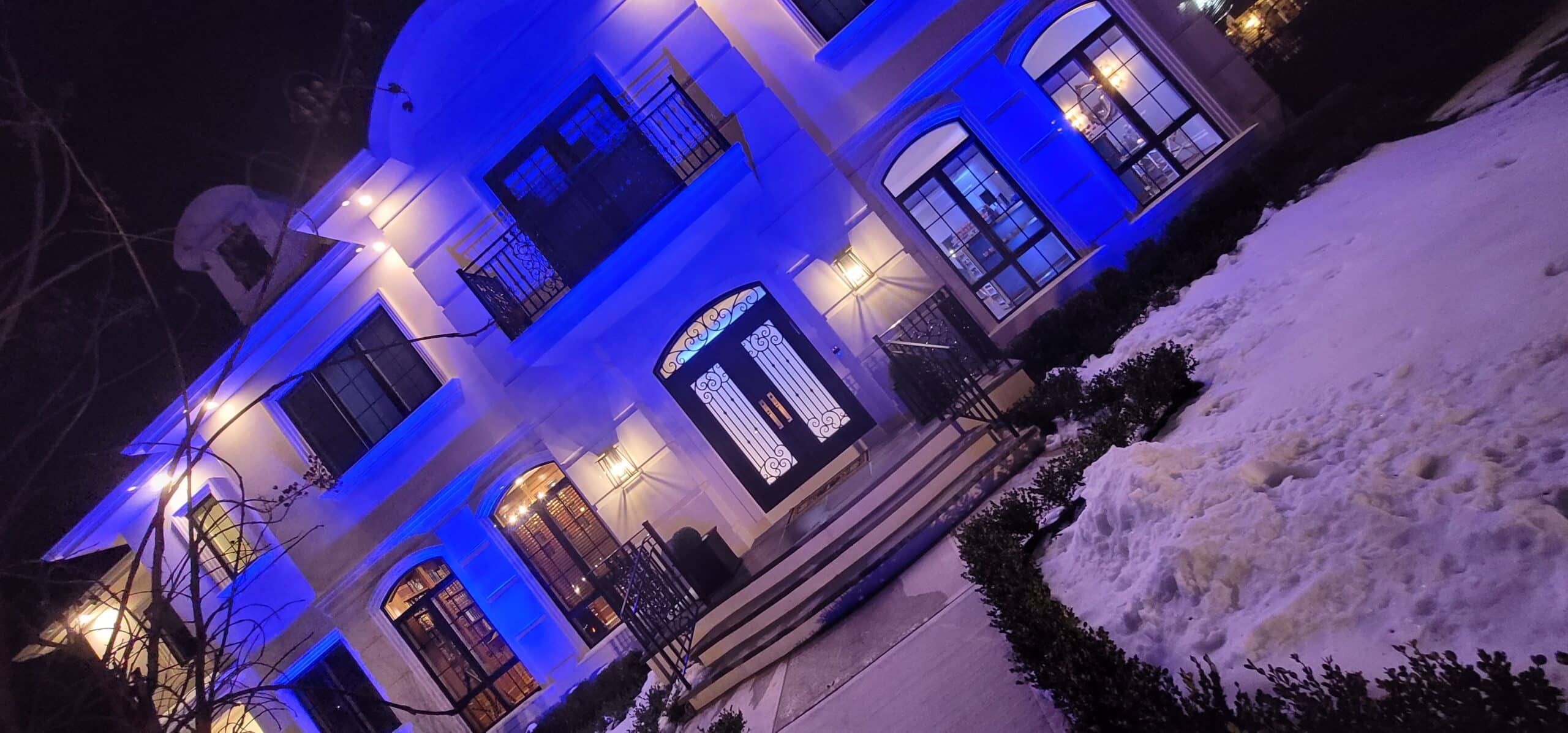 At this ladies fundraiser, we lit up the home so people could recognize where the event was being held and create a vibe that makes people excited to come.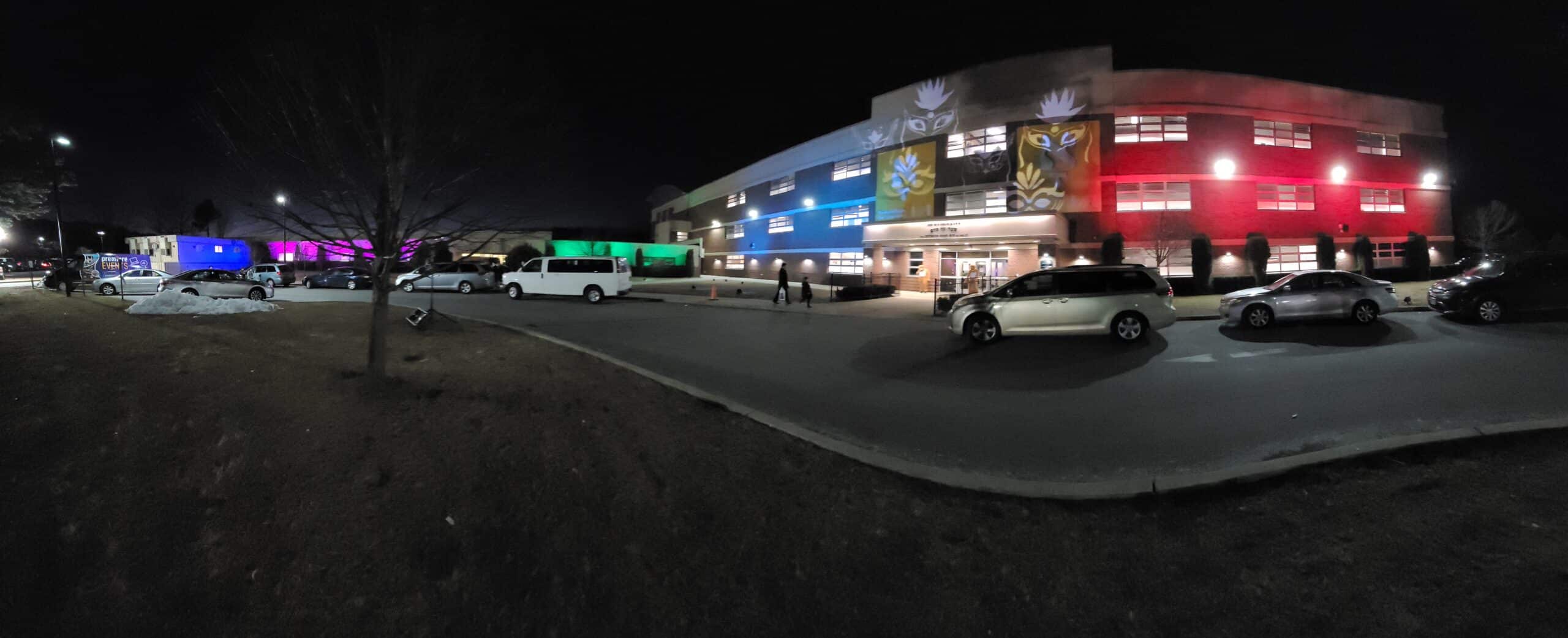 This was the outside of a yeshiva building the night of Purim; Premiere lit up the campus in colorful lighting with masks projected on the facade. Premiere received tons of feedback following this event!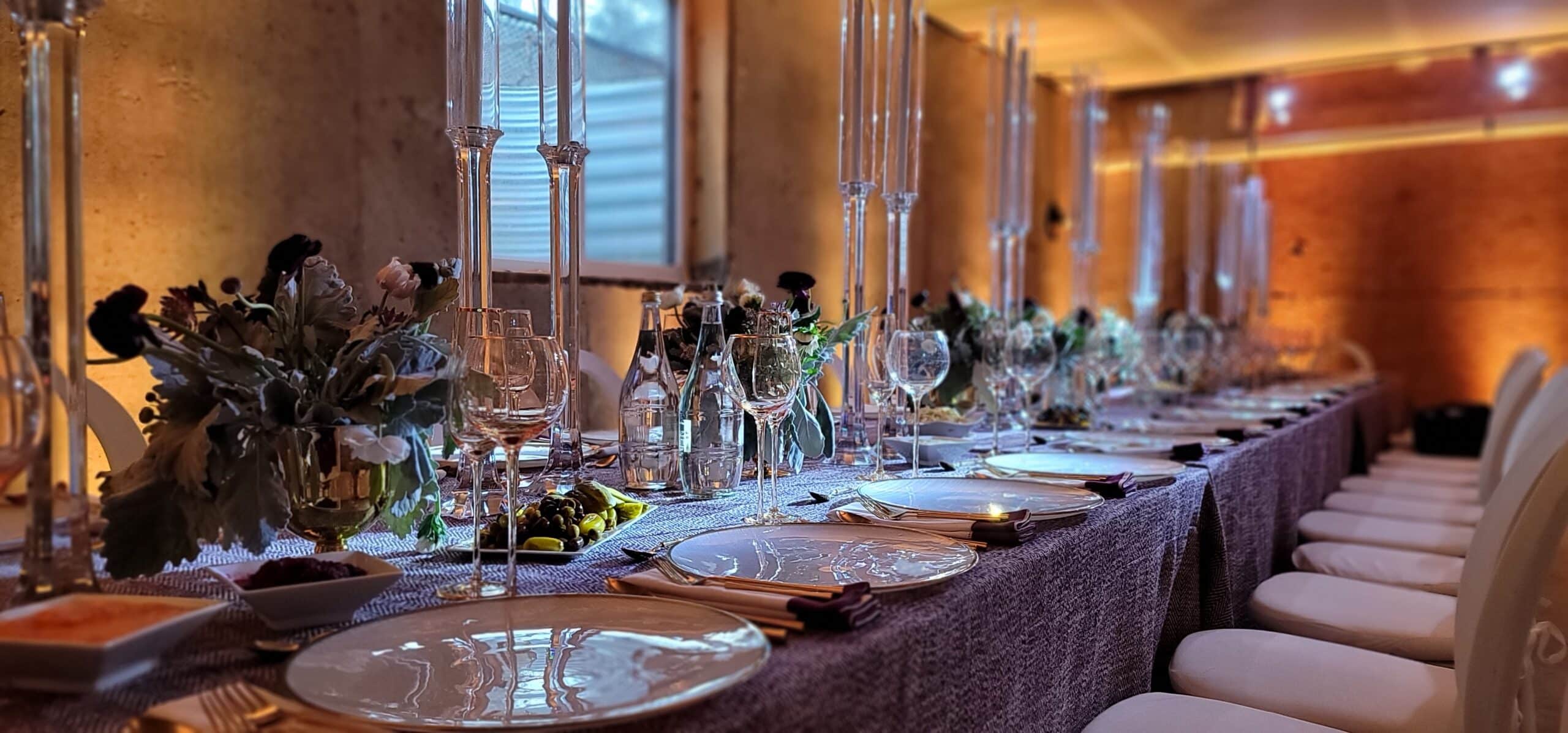 This simcha was held in an unfinished basement during Covid. Using lighting, the space was transformed to feel as nice as a ballroom!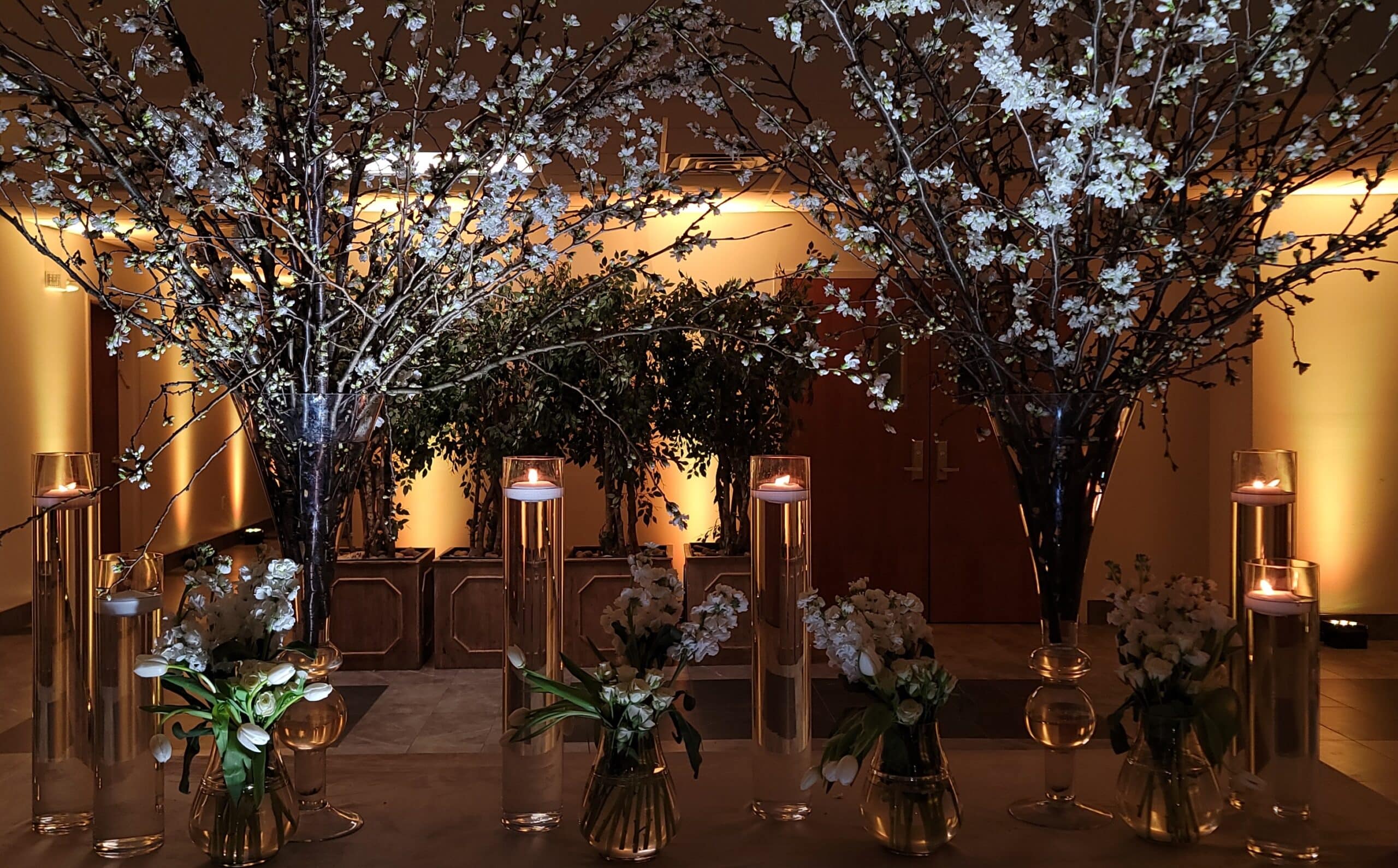 At this simcha, the lobby was lit up for that warm, welcoming feel and first impression.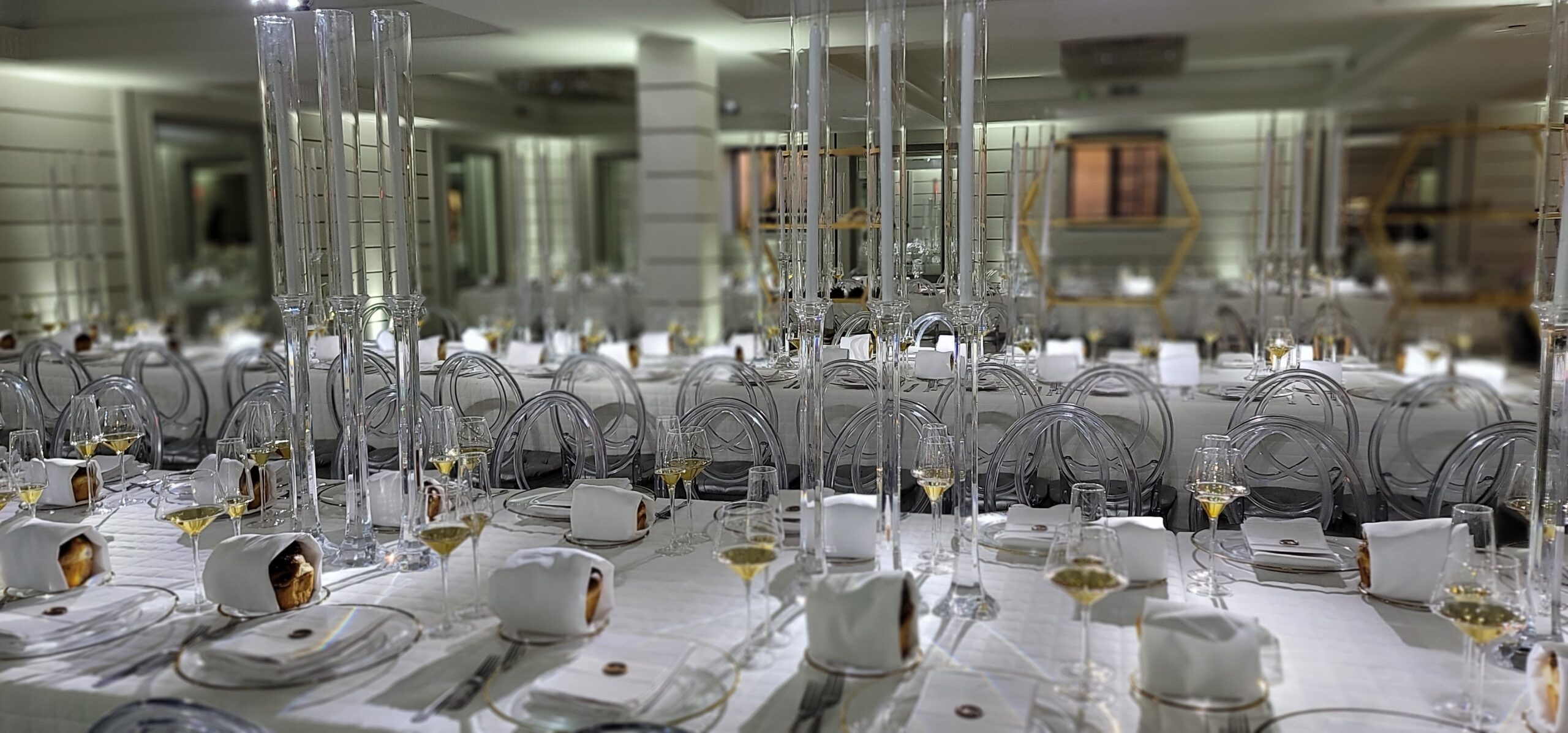 This Friday night simcha features classic white lights, perfect for Shabbos…it's an elegant look that's completely customizable so the space has as little or as much lighting as desired.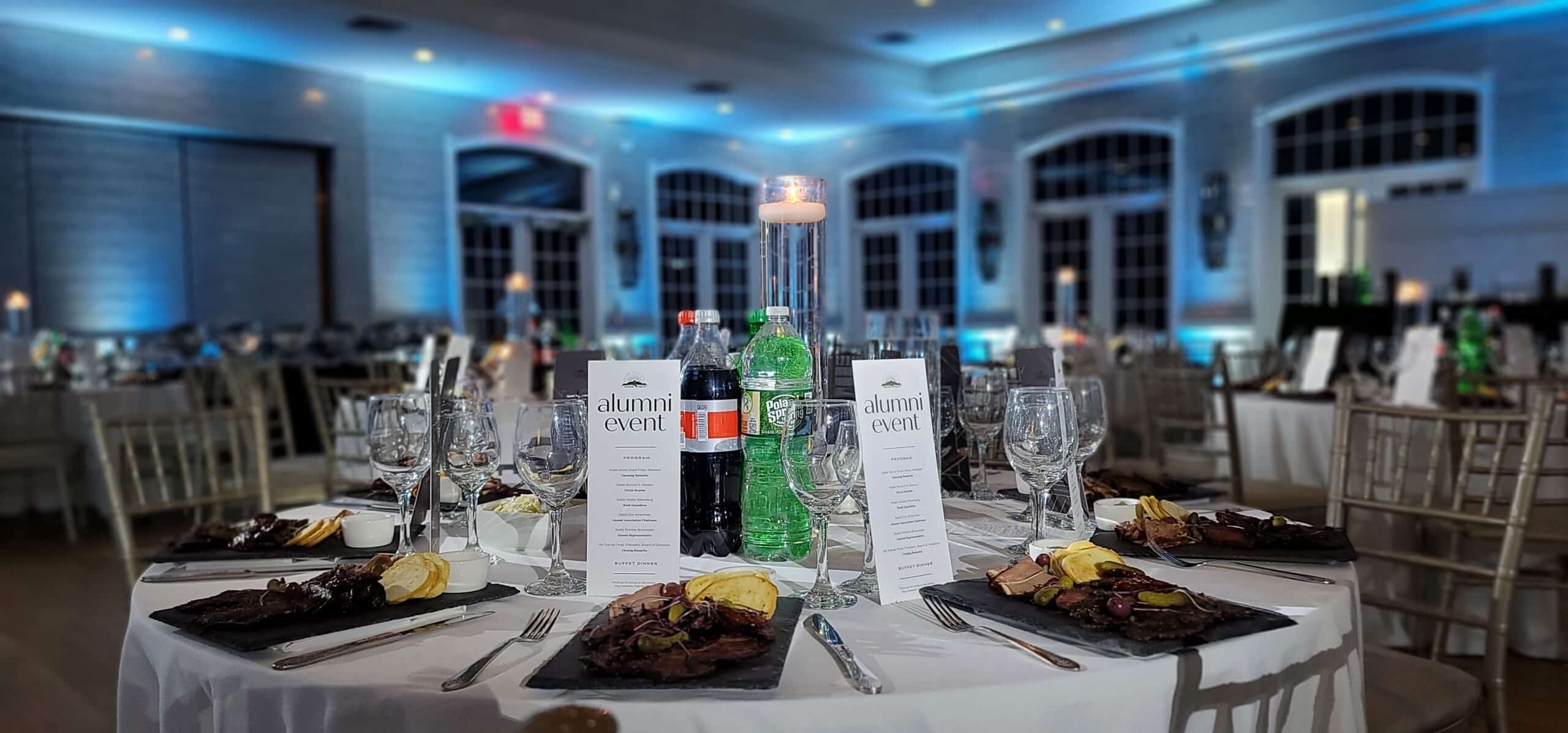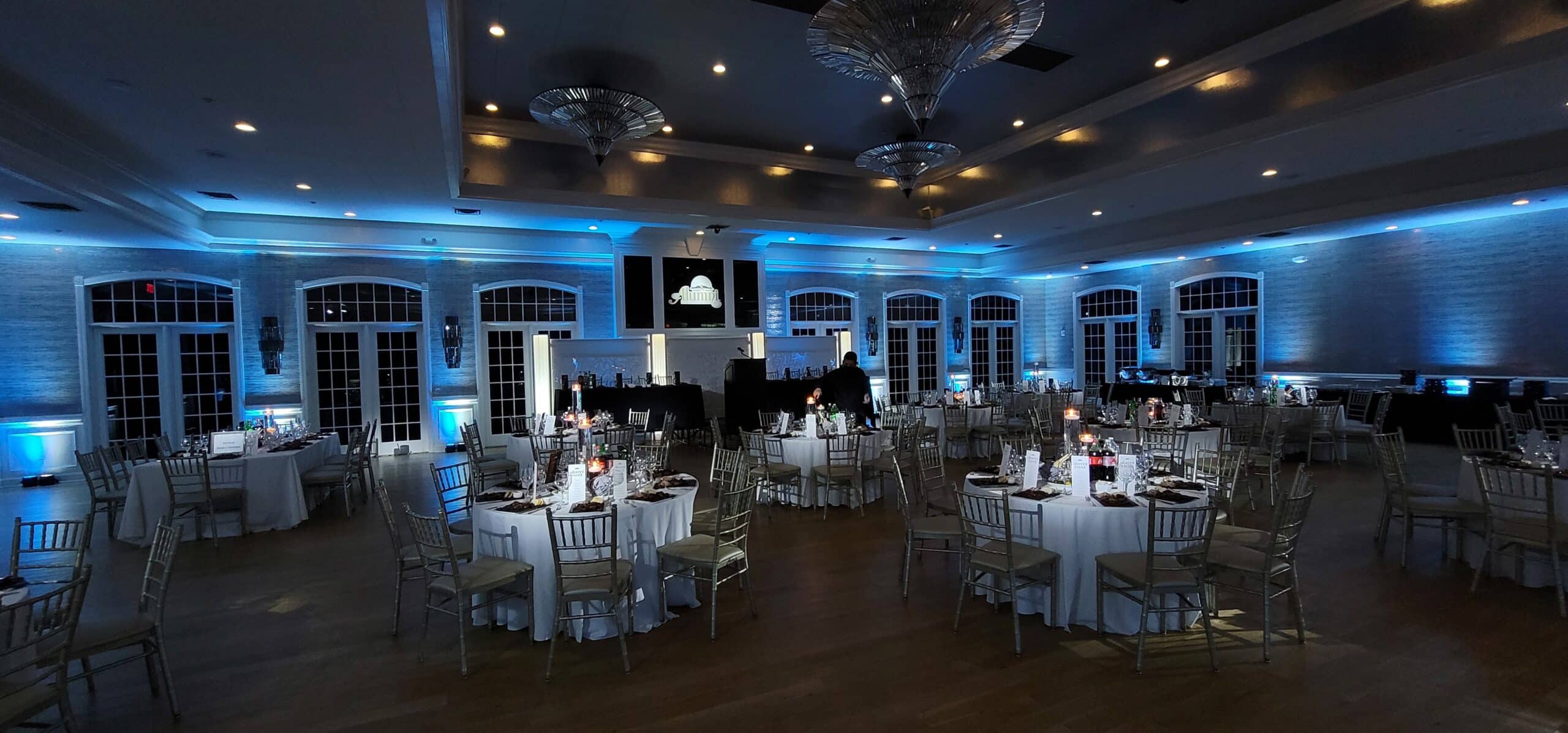 At this first-time-ever yeshiva alumni get together, event organizers wanted to create a great impression. Lighting helped make a remarkable difference for an investment that came in under $1,000. It really customized the event feel and the feedback was super.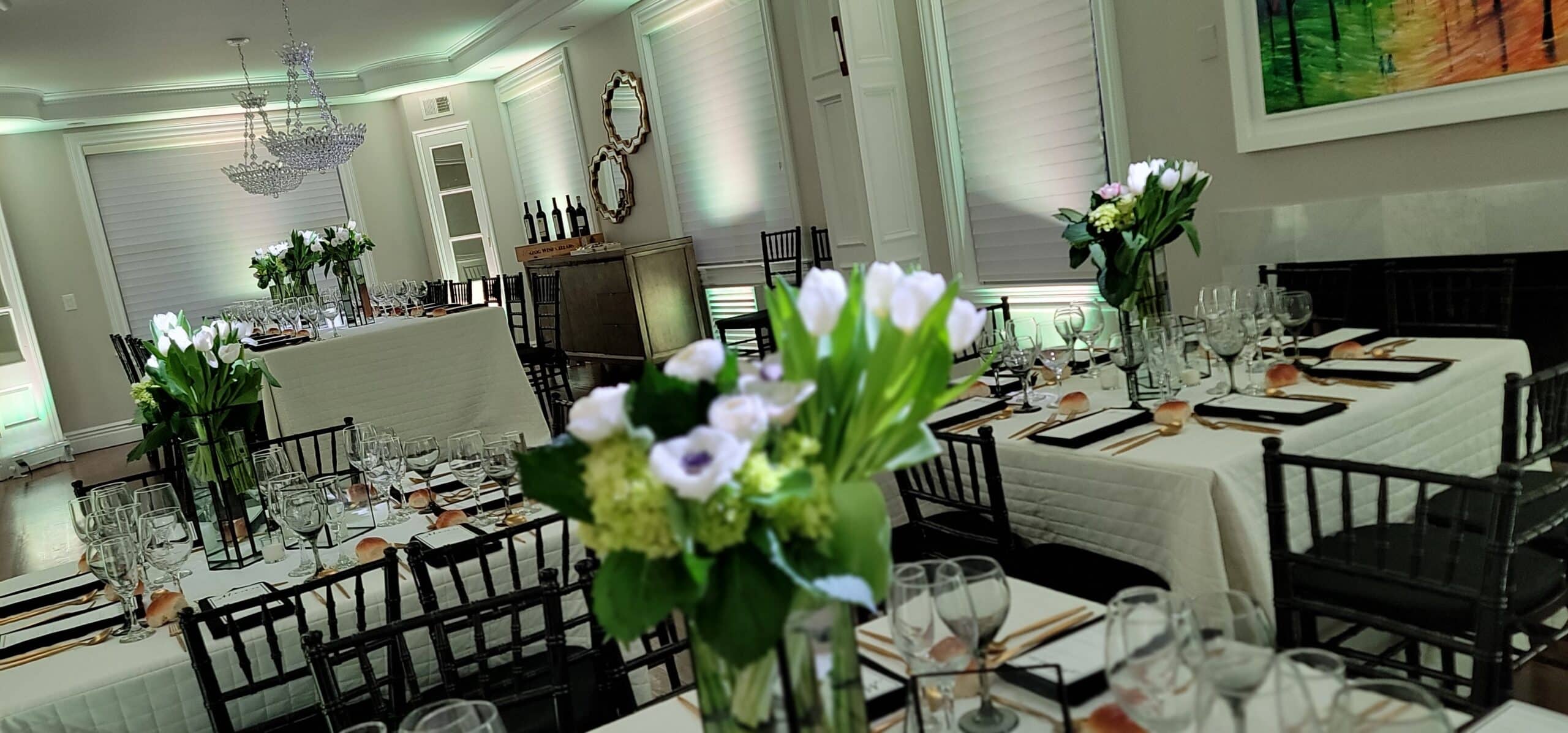 At this siyum, held in a private home, the living room and dining room felt like a different space with just a little bit of lighting and a low budget.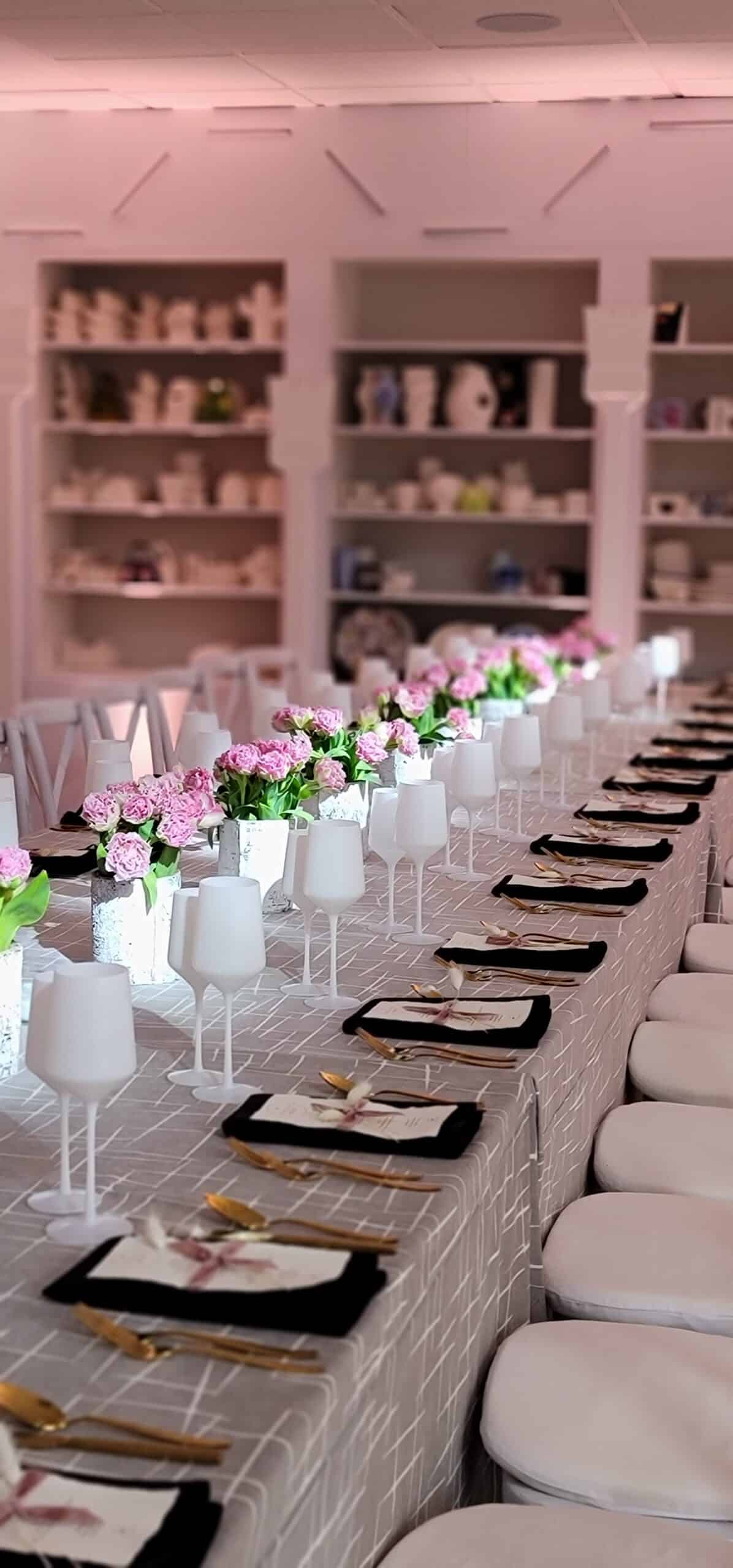 At this bas mitzvah, held at The Paintbrush in Lakewood, NJ, the space was transformed to feel simcha-worthy using lighting!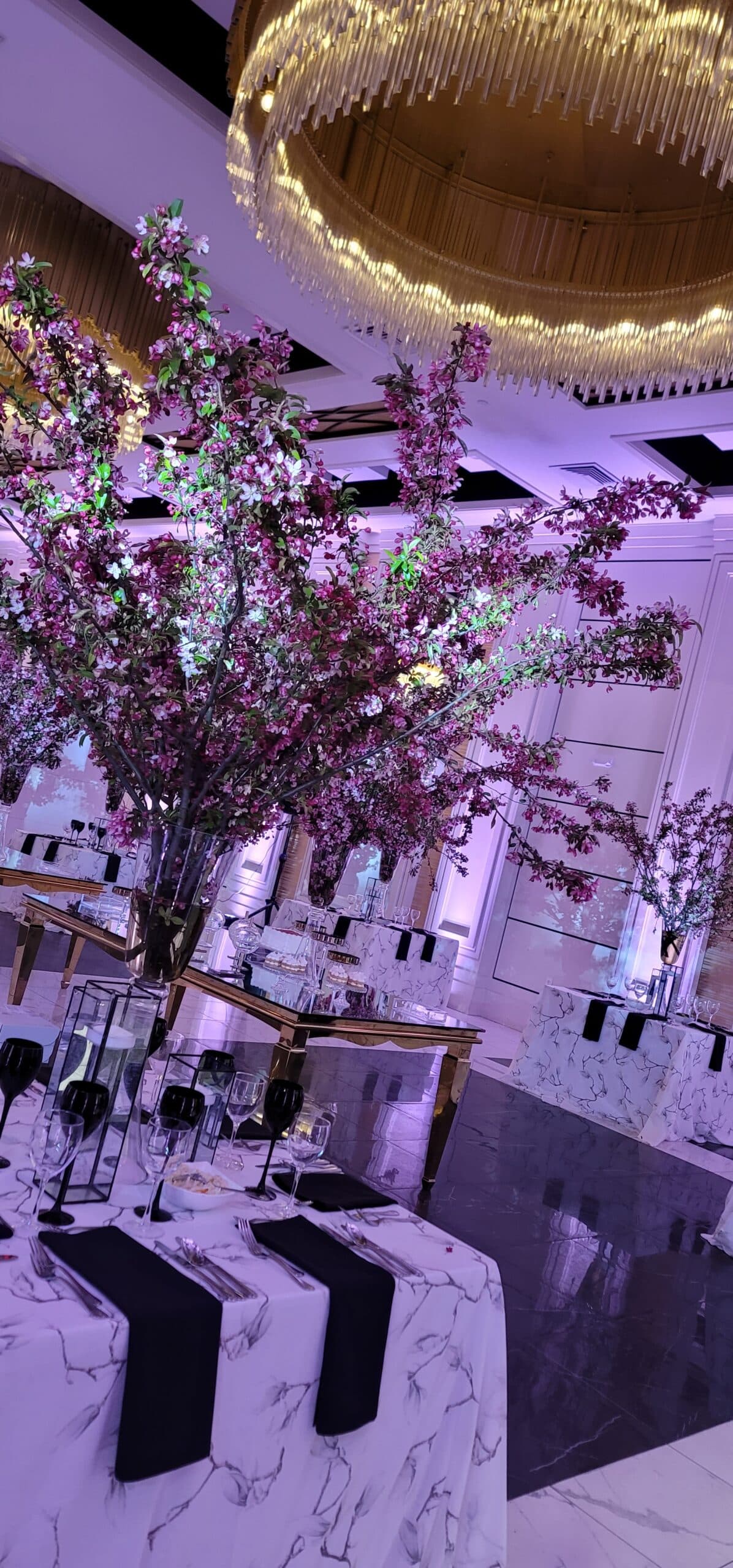 At this bar mitzvah, the lighting was matched to the cherry blossoms and florals were lit up from the ceiling as well. Lighting is able to achieve that personal, custom feel.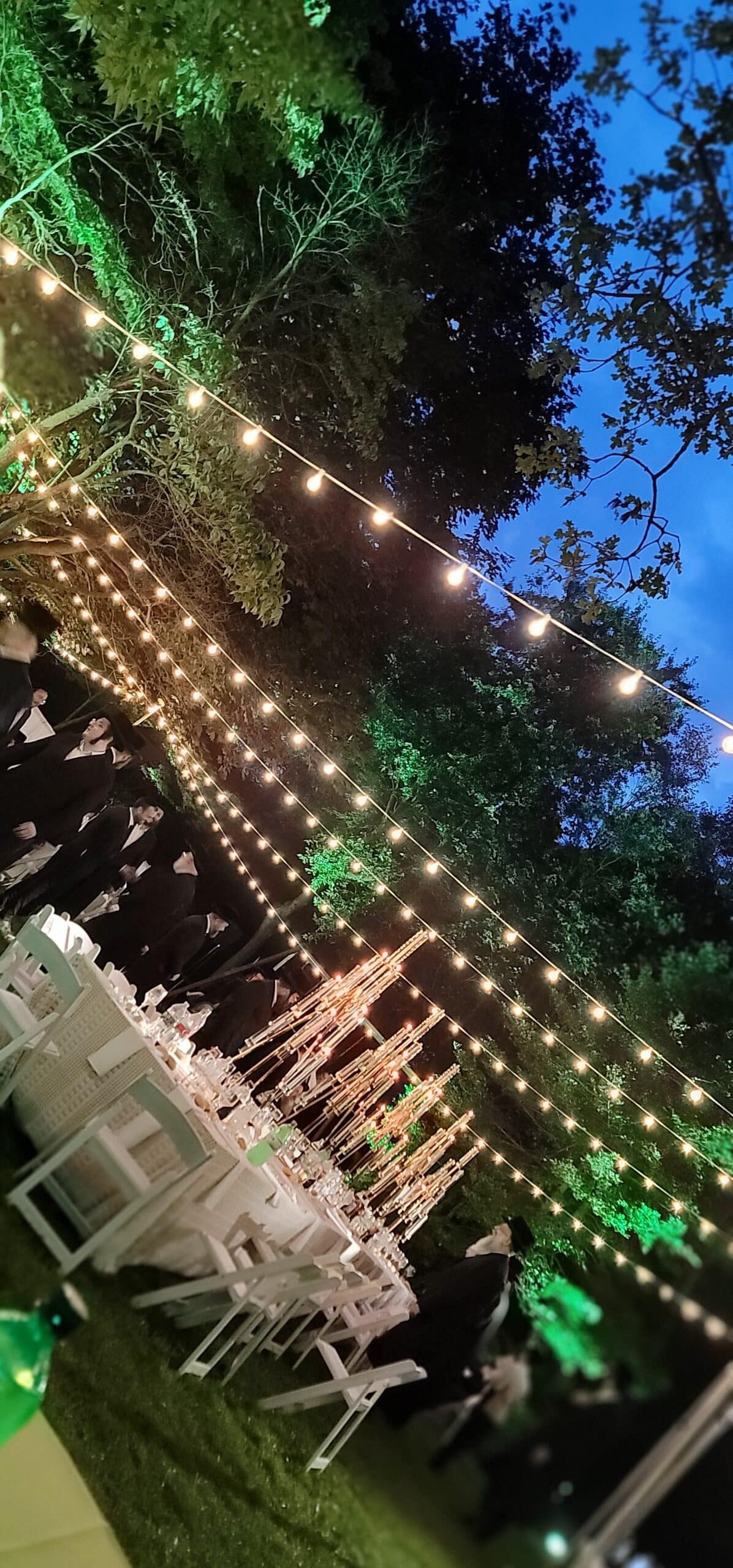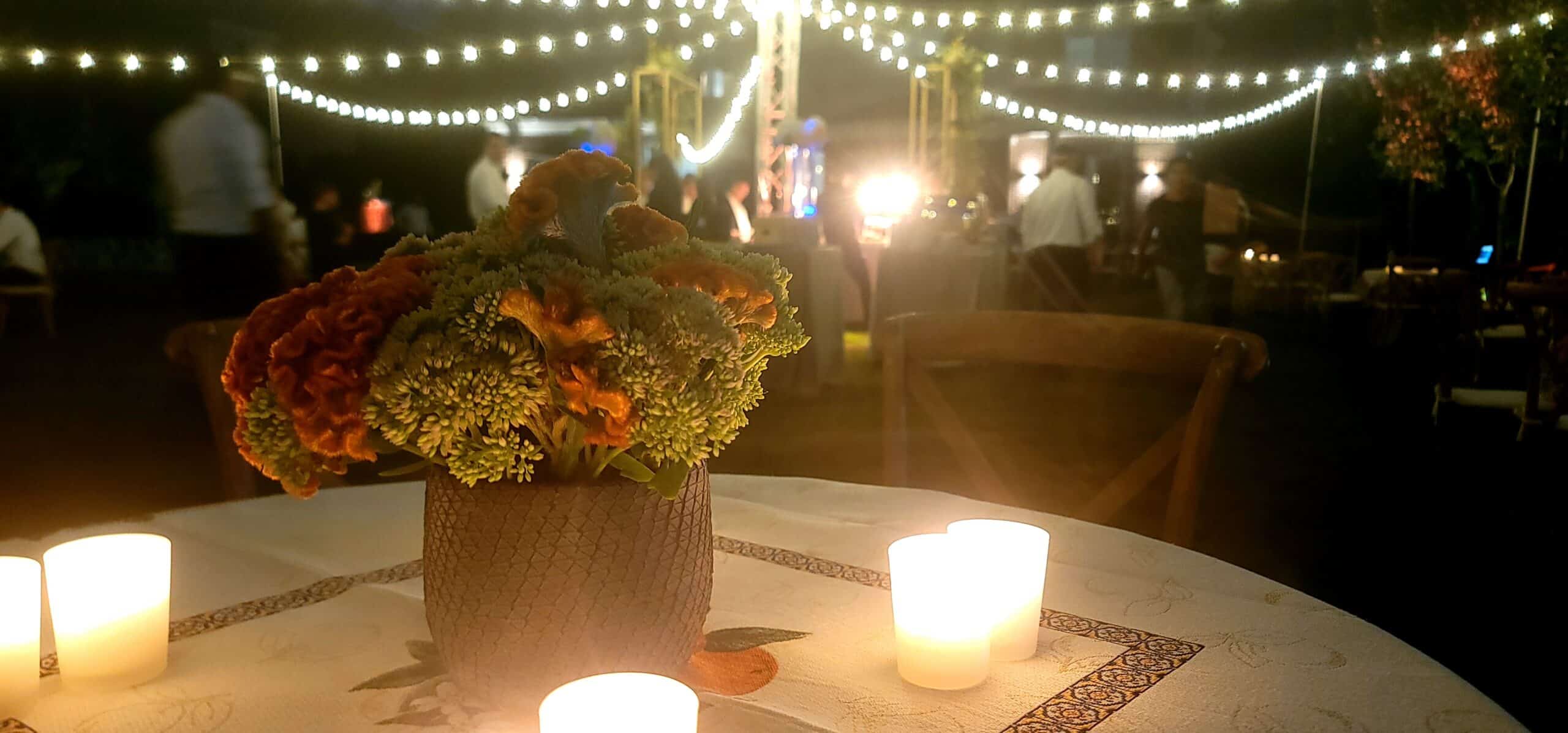 This outdoor fundraiser was held in a large backyard with zero lighting. Premiere brought in all the string lighting to create a warm well-lit event space.
See more from Premiere Events in this post on Between Carpools. See even more photos from past events in this post too! Check out more events here at www.PremiereYourEvent.com or @PremiereYourEvent. You can contact Yitz Leiner at yitz@premiereyourevent.com or call 732-523-1161 to discuss your lighting, video, and sound needs.