It's a strange new reality, but one we need to deal with. We're here to make the mask requirements part of your routine.
Who could've ever imagined we'd send our kids off to school wearing a mask every day?
We don't know how long this will last, but for now we need to figure out how to add this into the school routine. It's important to keep in mind that masks should not be used for more than a single day without being washed and nobody should ever share a mask.
There are two options with masks – you can use disposable masks or reusable ones. The upside to using disposable masks is that you don't have to think about them once you're done using them. The downsides are that they may be less comfortable, you might run out of supply and the amount of trash they generate. They're also flimsier and can rip while your child is at school. If you are going to use disposable masks, we love these fun tie dye ones in kids size or bigger sizes for teens. They're individually wrapped so you can just toss them in a backpack or purse and not worry about them getting dirty or torn. These camo printed ones are pretty cool, too! (They're available in simple blue, too, if you're going for low-key or your school has party-pooper rules.)
 Reusable masks (you know we love these from Label Land) can be more comfortable, more fun and less costly in the long run. But they do require more care and planning. 
This is the routine we've worked out. At the beginning of the school week, put 5-6 masks in your child's backpack. That means you're not scrambling before the bus comes to find a mask. We strongly recommend a mask lanyard for kids who need to have them on hand all day. You might want a backup lanyard, too, just in case.
At the end of the school day, wherever your children put their backpacks, there should be a small basket for used masks. Then you wash them all at once, or a couple of times throughout the week.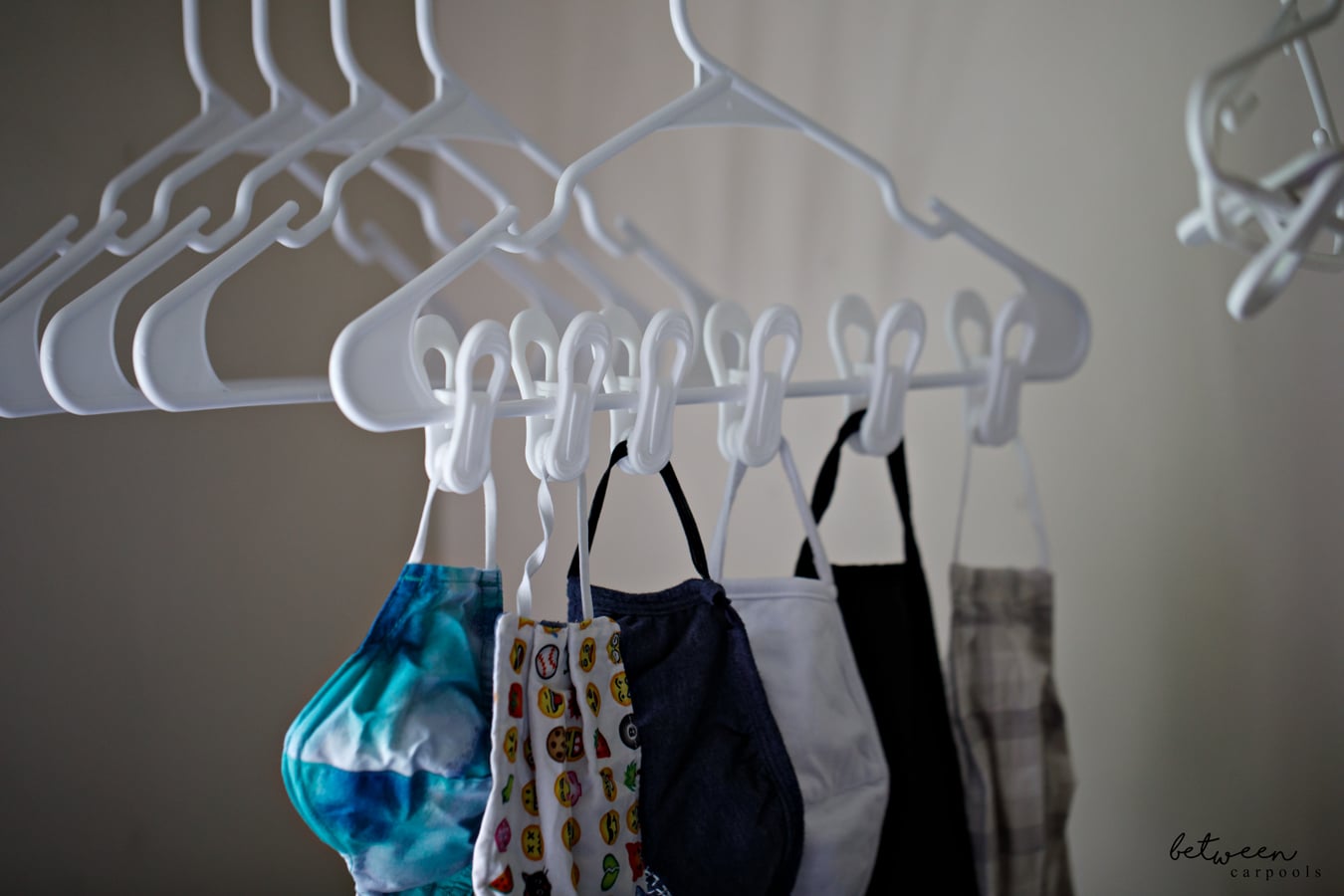 (Washing tips: put a few masks into a mesh laundry bag to wash. Hang them to dry. If you have limited drying space, consider putting 6-7 clips on one hanger so you can hang several masks instead of just two on a skirt hanger.)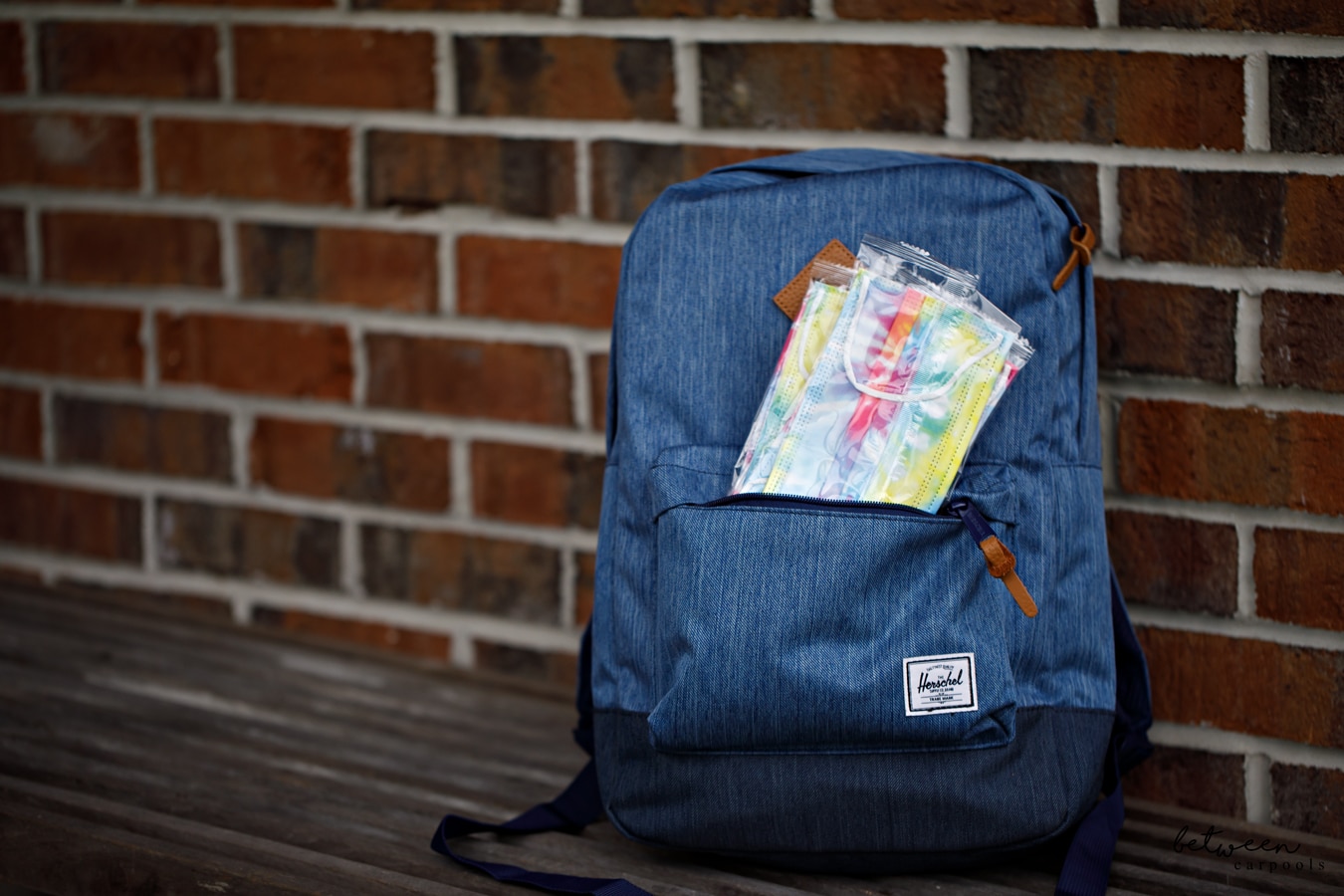 One more tip: keep a few disposable masks in both kids and adults sizes somewhere near your front door. Just in case.