They're big, beautiful, and life-like. Hang a
Mega Mural
and enjoy a beautiful sukkah, stress-free.
Three years ago, Gitty, a full-time working mom with four little boys, was staying home for Sukkos for the first time. She wanted to have a beautiful sukkah — but how and when was she going to do it? "I wish there was a beautiful mural I could put up that was as large as my sukkah… one that would instantly transform it…"
But you know what happens when creative and resourceful people wish for something. They create it.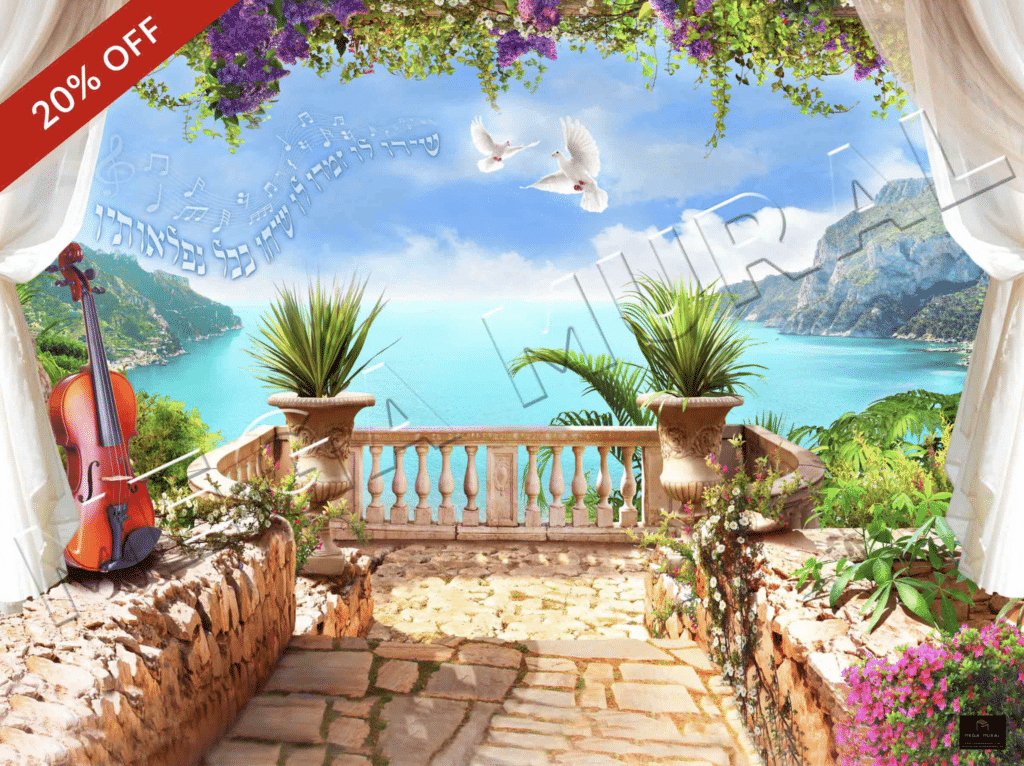 Gitty designed a floor-to-ceiling mural for her sukkah that year and it was beautiful. But how could more people enjoy something like this? Over the next year, Gitty designed murals. She was artistically and technically talented, but still, each one took hours and hours. She worked with a 3-D artist to have her designs transformed to look like they were popping out of the canvas.
And they were gorgeous. Gitty and her husband researched different fabrics, putting lots of effort into ordering and testing a huge variety of materials. Which one would hold up well in the sukkah, in all kinds of weather? Which were durable enough to be taken out year after year and always look just as vibrant as the day they were brand new? It had to be wrinkle-proof and waterproof and last for many years to come.
Then, finally, the Mega Mural was born. The Mega Mural can occupy a whole wall of your sukkah — just measure and order the size you need. Looking for something custom, like a multi-wall design, extra wide design, or want to make your own custom mural? Check out the customization options here, Mega Mural will create your dream piece!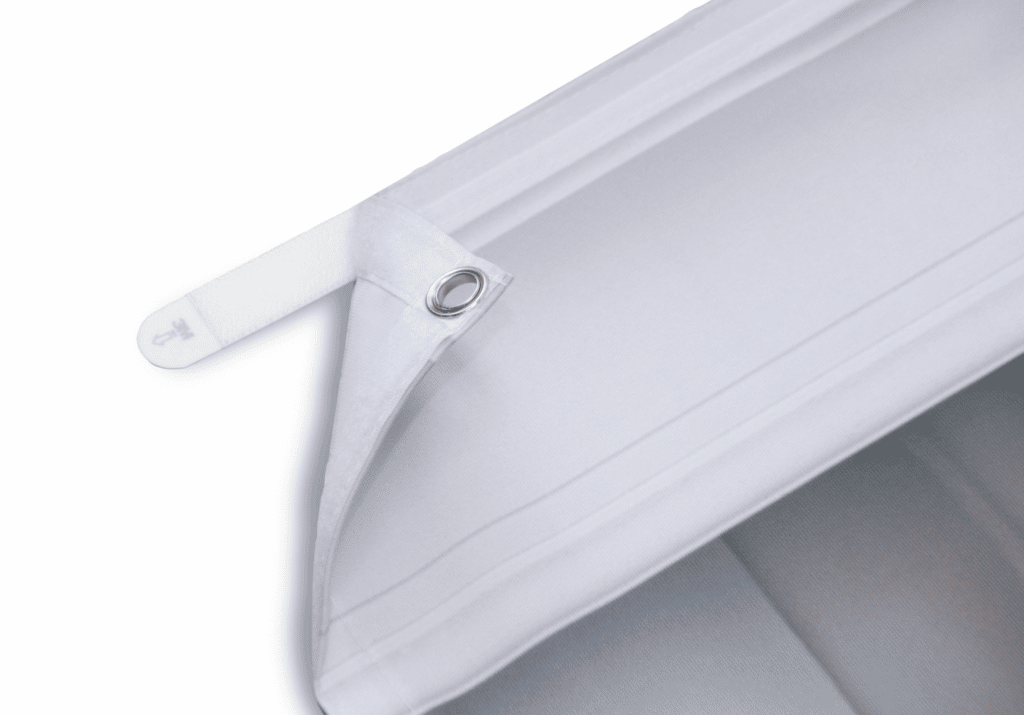 And this is super important — there's no work entailed in putting it up! The Megal Mural comes with double-sided velcro. Just stick it on and your mural will hang beautifully all Yom Tov long. The velcro is sewn into the fabric, so you don't need to worry about positioning it. In 5 minutes, literally, you have a beautiful sukkah.
"When it's up, you feel like you're there. It's so big and lifelike. Everything is real and 3 dimensional and the coloring is beautiful," Gitty tells us. "It's easy to hold, easy to store, washable, and completely user-friendly. This is your Yom Tov treat!"
Murals are at least 7 feet tall and available in 8, 10, and 12 foot lengths. Don't need a full wall mural? Mega Mural also offers this PVC poster set – so pretty. They're made from a hard, durable, hard PVC plastic – weatherproof and easy to hang too! The posters are hand-painted in fluid art, so each one flows into the next. You can hang them individually, but they're even more magnificent as a set.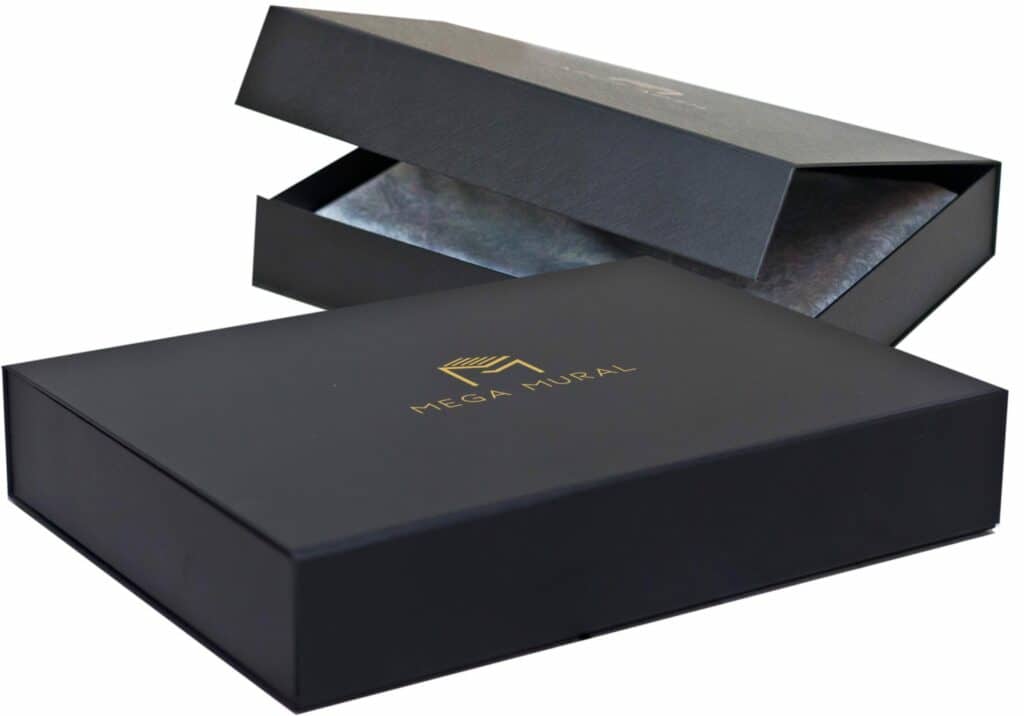 The Mega Mural comes in a beautiful gift box too, which is great for either gifting or storing (they fold up easily, like a tablecloth). It feels really special.
 All of us at Between Carpools agree. After a hectic pre-Yom Tov season, we're ready to hang Mega Murals and then sit and enjoy the ambiance. The only question is… which one will we choose?