Encourage a love of reading (or feed a voracious reader) at Menucha Classrooms – the online bookstore with a huge selection of vetted secular books (and Jewish books too of course!).
What's a mom of a voracious reader to do? My kids always want to read the latest, but the content in many popular books is just so questionable, and I feel like it's just getting worse. What am I supposed to do, short of reading every book myself?

What about the mother who wants to encourage a love of reading, but doesn't even know where to start? She wants books that are appropriate for her child's level and that will help develop his reading skills, but she also wants to make sure the content is kosher.
Now there's an answer: Menucha Classrooms is an online bookstore with only Jewish and vetted secular books. Search and buy for your children without worry.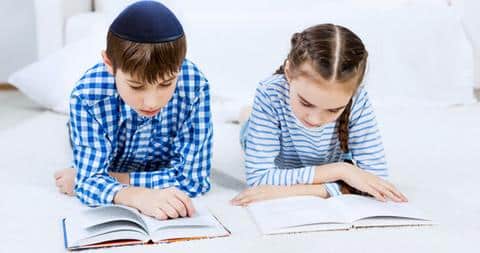 Menucha Classrooms began when Menucha Publishers saw a need for "leveled" readers – there wasn't any available on the Jewish book market. Leveled readers are books that are ranked A-Z, depending on difficulty, from Kindergarten to Grade 8. By reading a book that's exactly on their reading level (and the right amount of text vs. photos for each level for younger children), and then moving up step by step, children learn better how to read and improve their skills.
All Menucha Classroom books are rated 1, 2, 3, or 4, based on the amount of censoring they may need, from none to some. For those that may need some censoring, once you place the order, Menucha will provide you with the page number that may need to be censored. But no worries – Menucha only sells books where the content of the book wouldn't be affected by the censoring!
Menucha's readers have already read 5,000-6,000 of the latest secular books. Those that didn't meet their approval aren't on the site – but thousands are, and more books are being added all the time.
All ship the same day and are priced competitively with other online sellers.
BCP Readers Only!
Take 15% Off Your Order with Code
BCP15
Click here to browse Menucha Classrooms selections!