The dresses in Mon Doux Monde's weekday line are full of fun detals and are just so super easy to wear.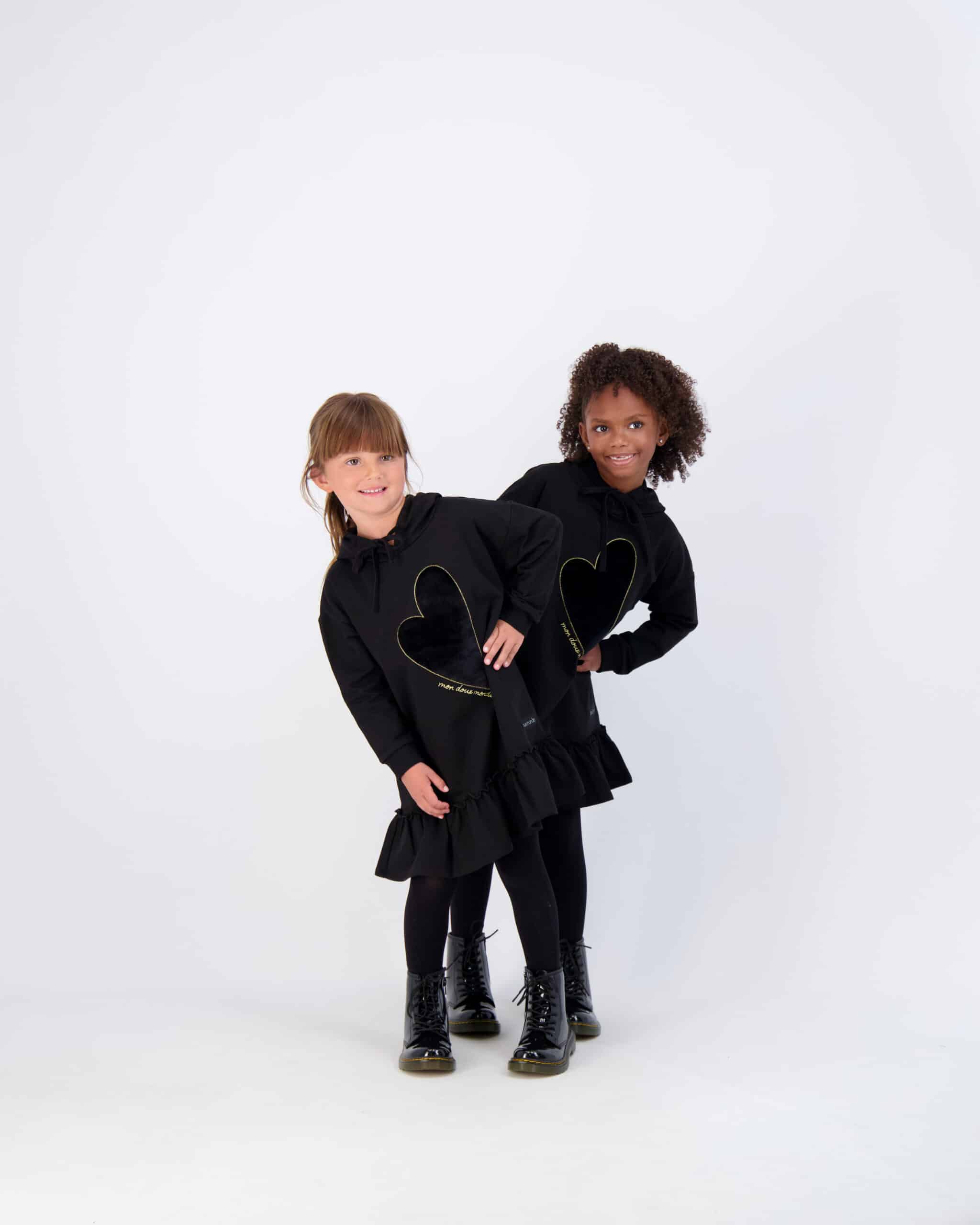 A couple of weeks ago, we introduced you to Mon Doux Monde's Dresswear, a collection of quality dresses at a really nice price point (they can do that because there's no middle man). You can read our introduction to Mon Doux Monde over here. Now the weekday line is in!  The weekday collection include both straight and hooded/ruffle sweatshirt dresses, each with lots of cute detail. Let's check them out!
Above: The "She Has a Golden Heart" Dress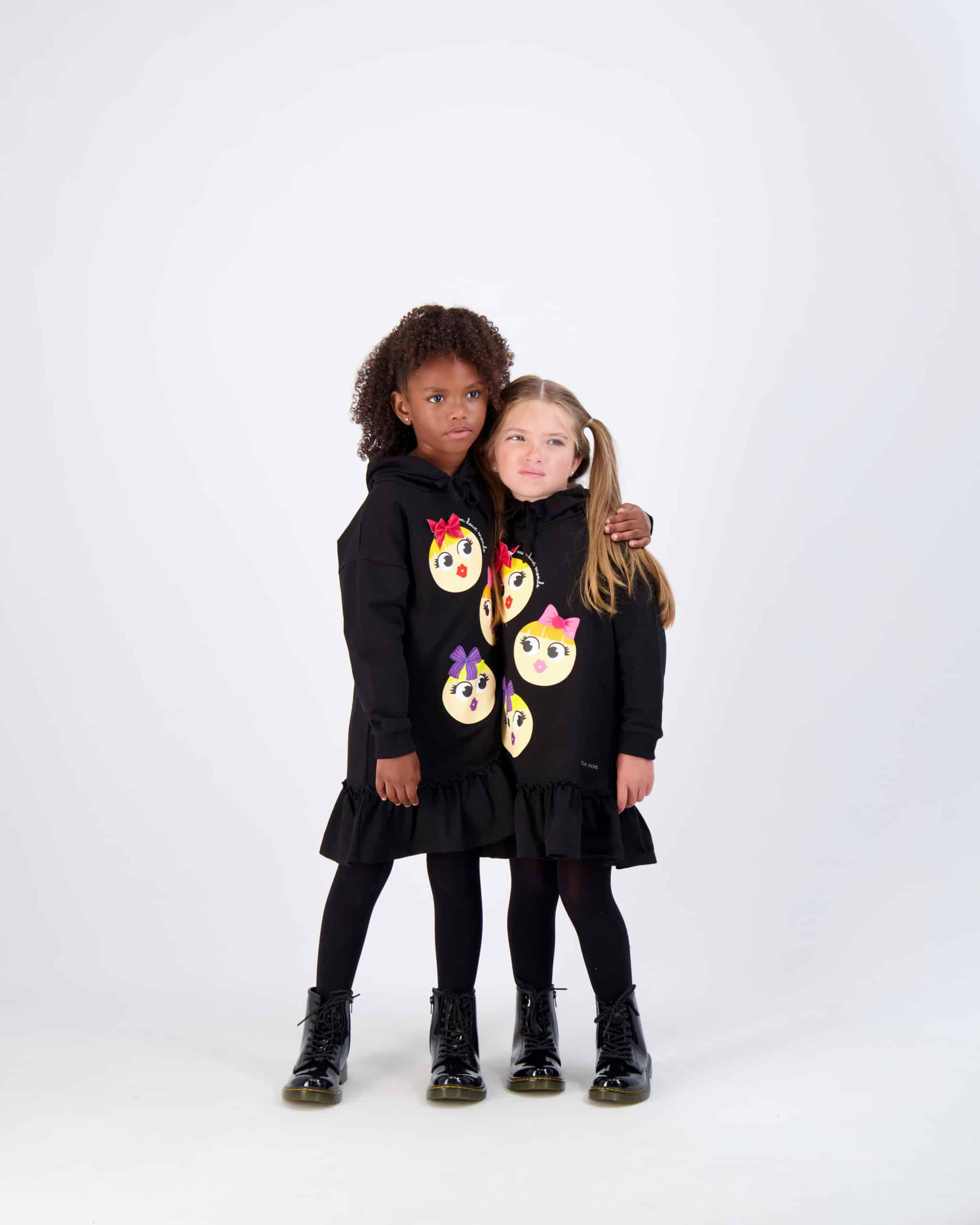 The Cute Girl Emoji Dress. Both of the above picks have a ruffle skirt and are hooded.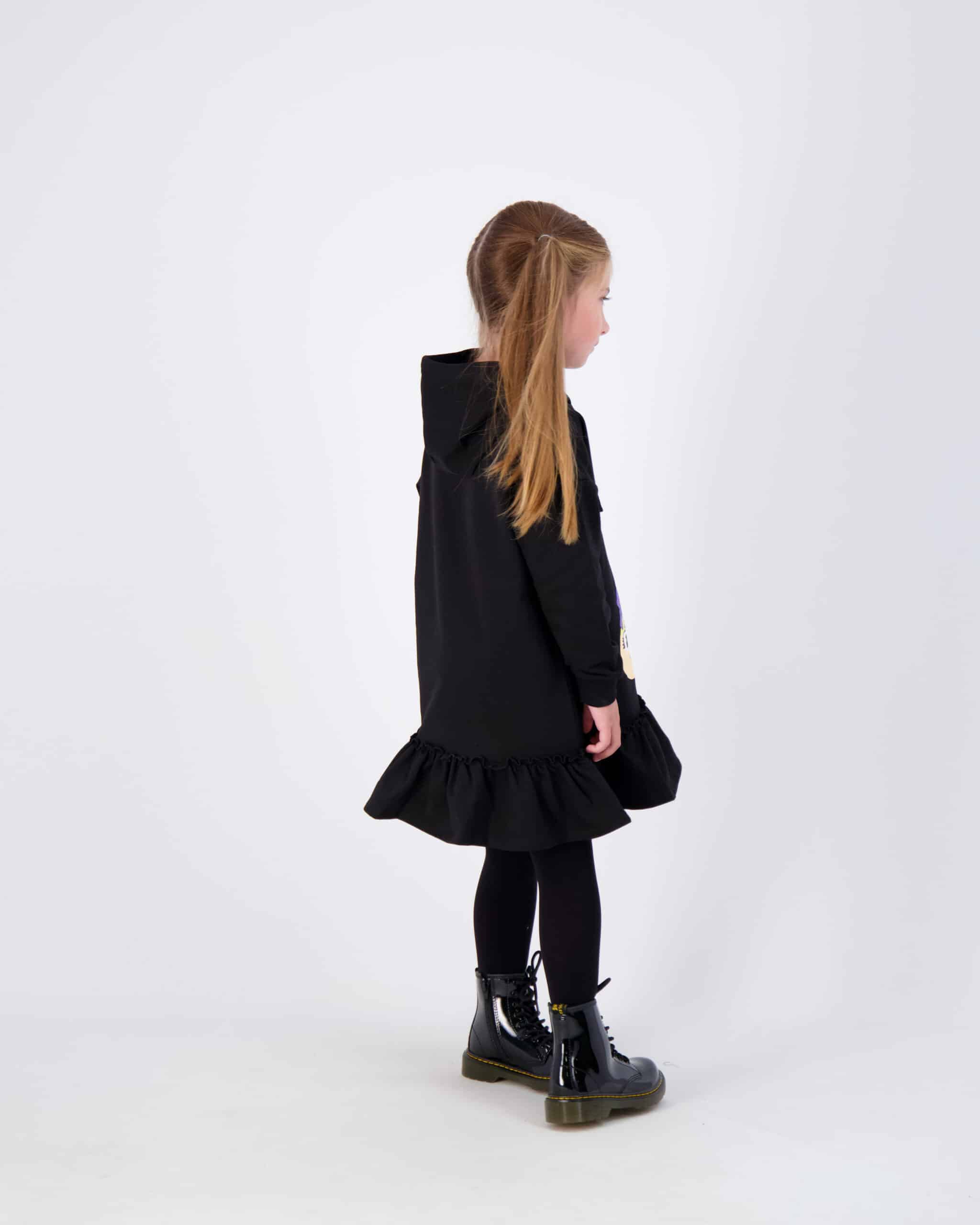 See the back? So cute and so comfy!
The straight sweatshirt dresses also have lots and lots of personality. Choose your fav! Above is the Eau De Parfum Dress and The Makeup and More dress…the makeup bag zipper opens and is a functional pocket!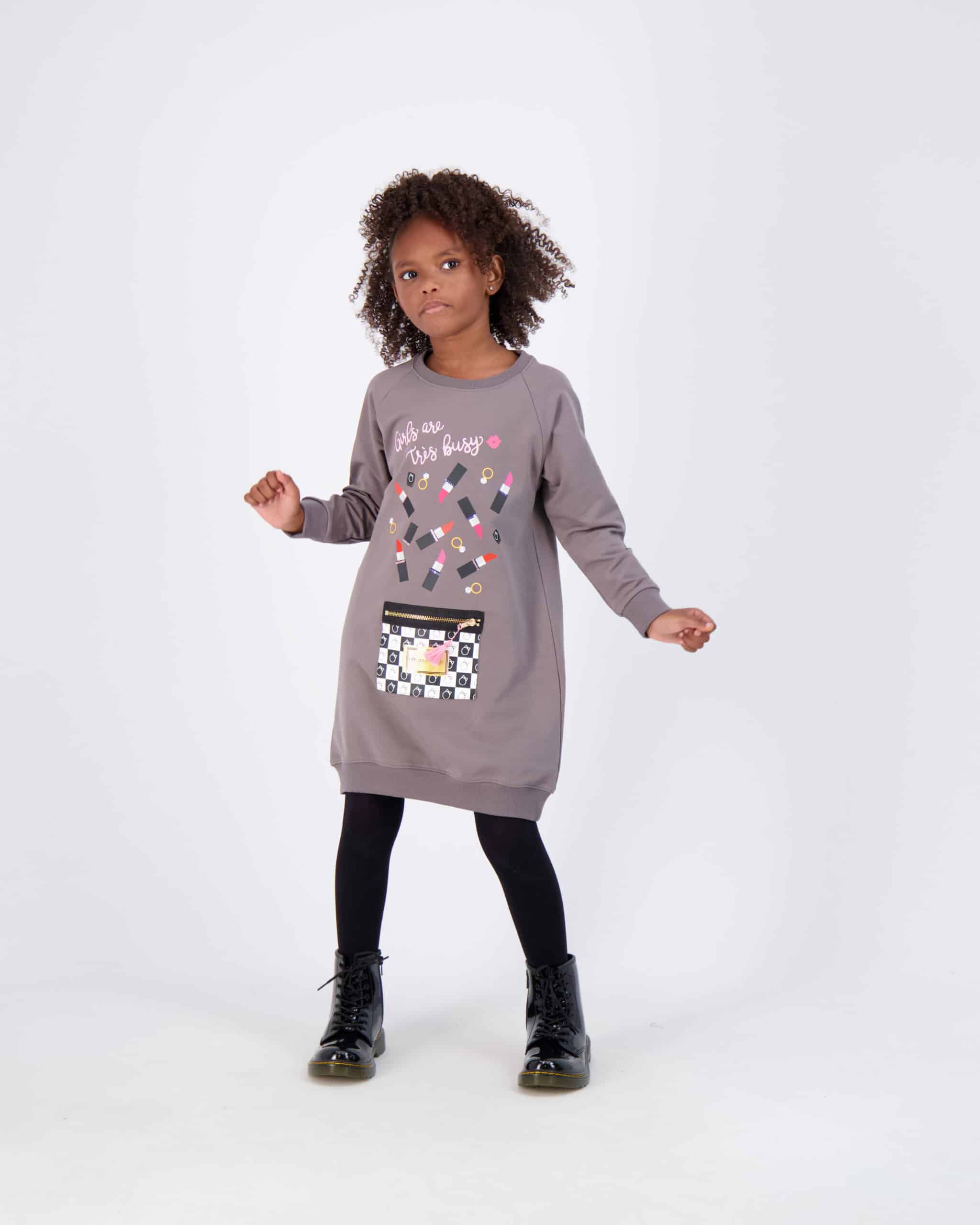 Here's a closeup. Check out the rest of the styles over here! 
* All dresses are made from a cozy terry sweatshirt fabric with lots of 3D detail!
* All dress lengths and detailed size information is listed on each product's page. There's lots of info there so you can be sure you're ordering the right size for your daughter!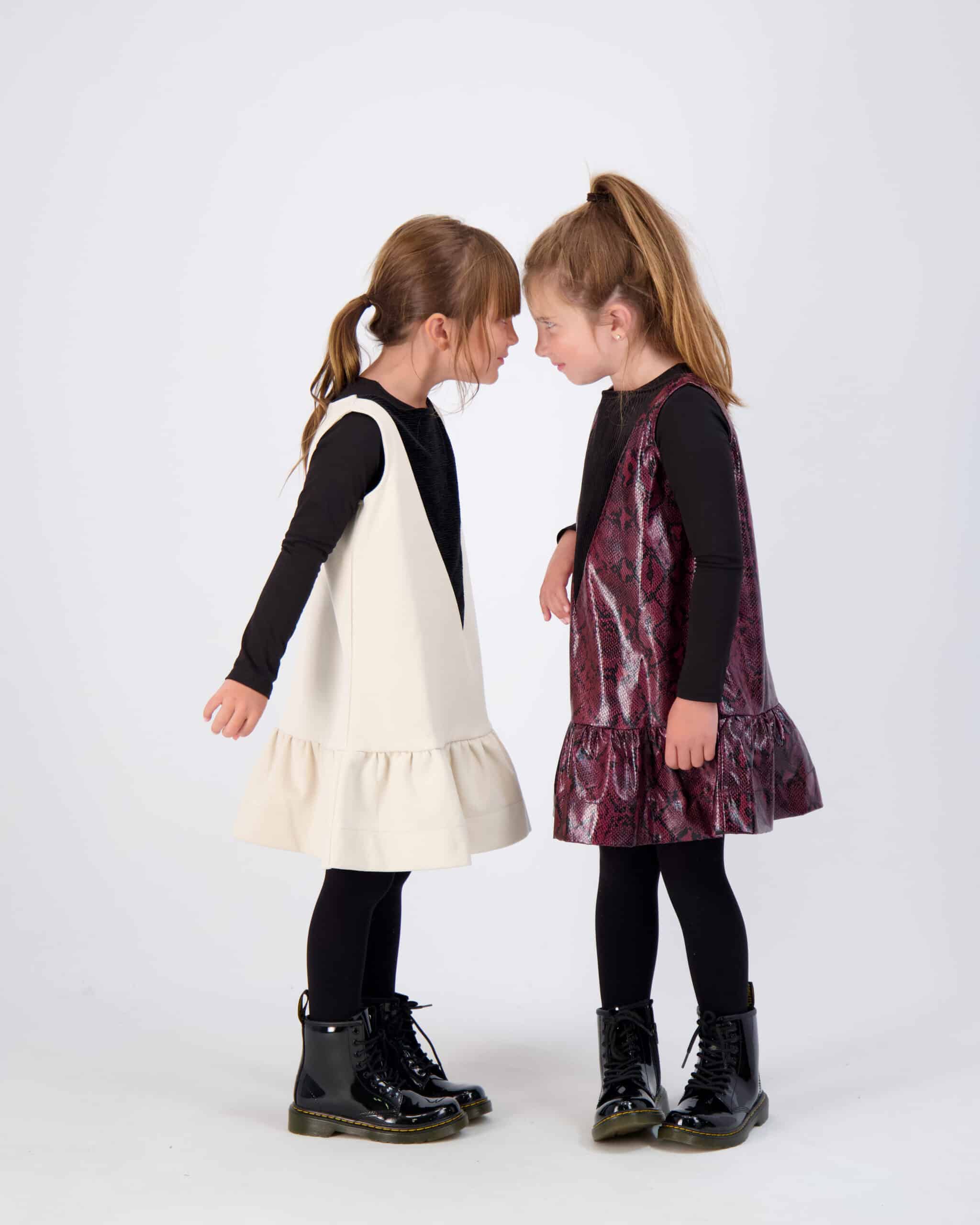 And if you're not done shopping for Shabbos, while you're over at Mon Doux Monde, take another peak at the Dresswear line too! Everything is priced at $59.90 or less! See this post for our Dresswear picks!