Let's get some basics. This time, they're for us and our teens.
These are the light and comfortable things you just want to pull on everyday and anyday. On any of these options, you can wear a crop shell or sleeveless underneath for a fuller coverage by the collar bone.
---
From Shein
(Note: Items from Shein.com can take up to a week or two to arrive as they are coming from overseas. )
These come in lots of colors, just search "elbow patch" on their site . They sell for as low as $6 in certain colors, run true to size, have a good fit and wash well.  Click here to buy. 
$9 for a great simple tee. Comes in two colors. Click here to buy. 
Flower Print Long Sleeve Tee
Although I haven't personally tried this one, it looks like it would be a nice option for some that want to add some color and life to their basic wardrobe. Click here to buy
---
From ArtApparel 
We're so happy to have discovered ART APPAREL They offer amazing basic tees that have a perfect neckline and sleeve length – so you can say goodbye to layering this summer. They have teamed up with us to offer a special 20% off discount their entire website when you use the code BCP101.  Click here to shop.
Stitch Tee
Here's their classic tee. The fit is great and the outer stitch detail add that perfect touch. Available in 6 colors. Click Here to Buy.
Circular Pocket Hoodie
These hoodies are also available online. Click here to buy. 
---
From GAP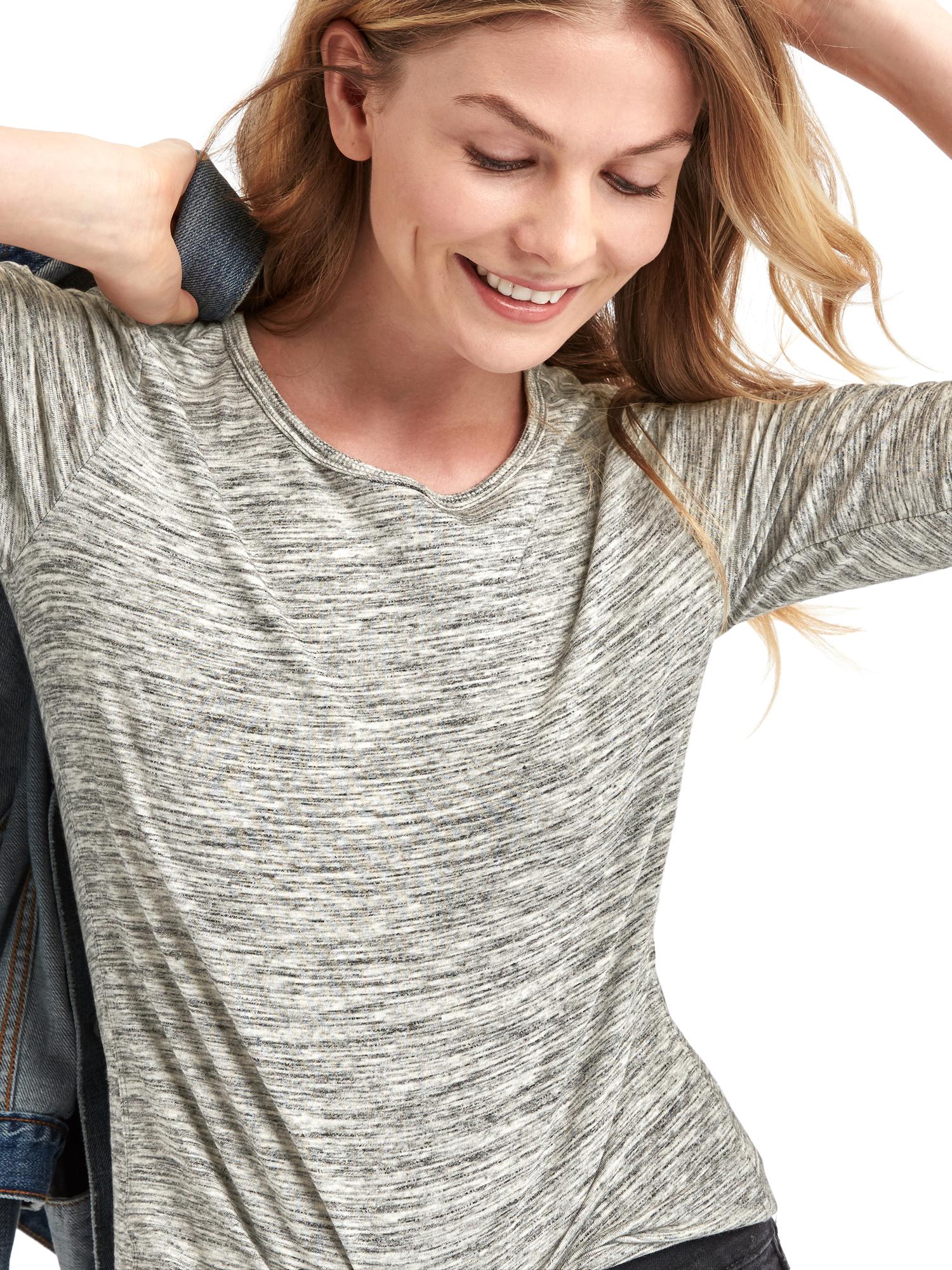 Long sleeve crewneck feather tee
These are comfy, stretchy and come in a nice choice of colors.  They have a loose/stretchy  fit and run a bit large, so order accordingly. Click here to buy.
Modern long sleeve crew tee
This one has a bit more of a snug fit. Love that they are offered in Regular, Tall and Petite. Click here to Buy
---
From Uniqlo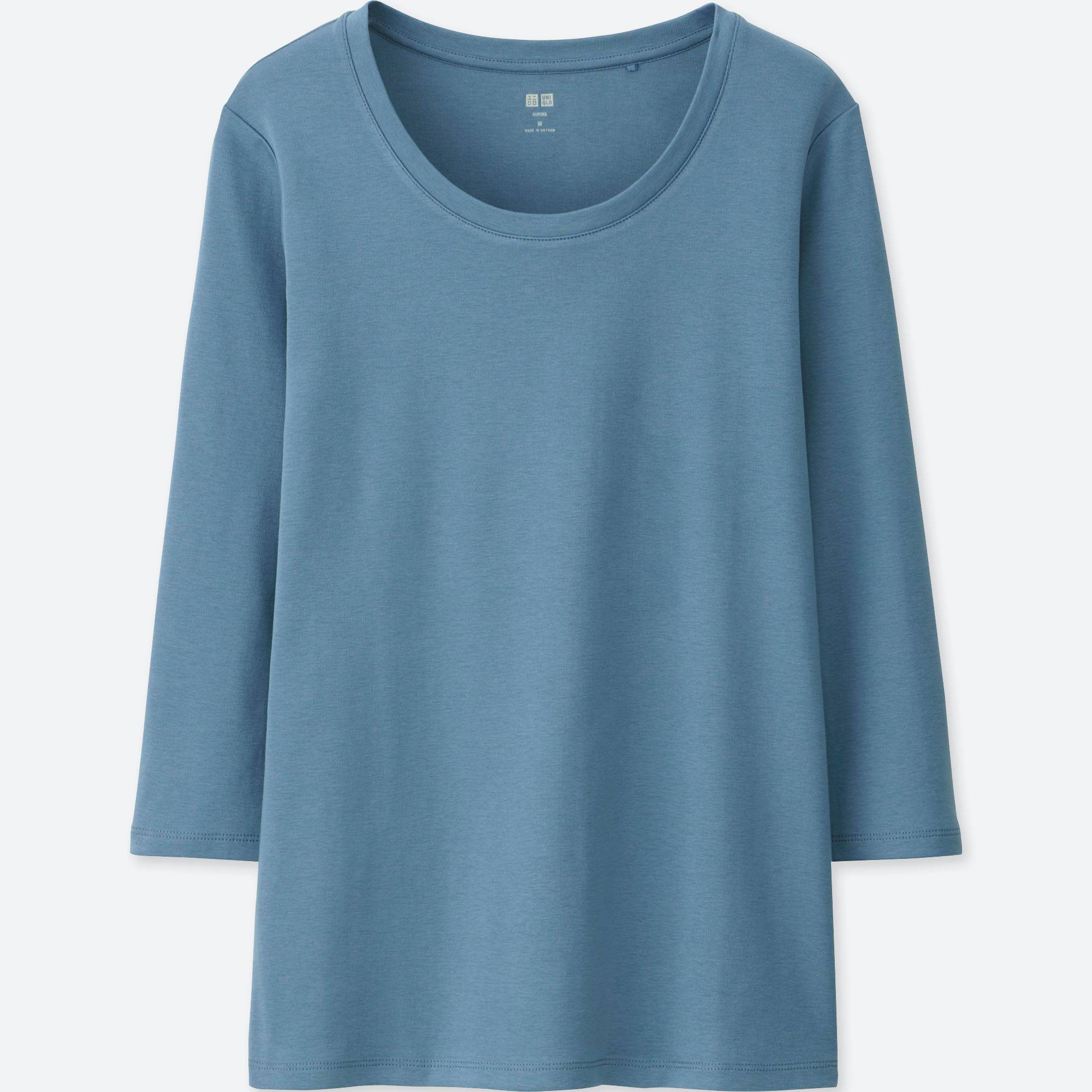 WOMEN SUPIMA® COTTON CREWNECK 3/4 SLEEVE T-SHIRT
Perfect quality basic tee in  Supima cotton that offers comfort and durability.  Click here to buy.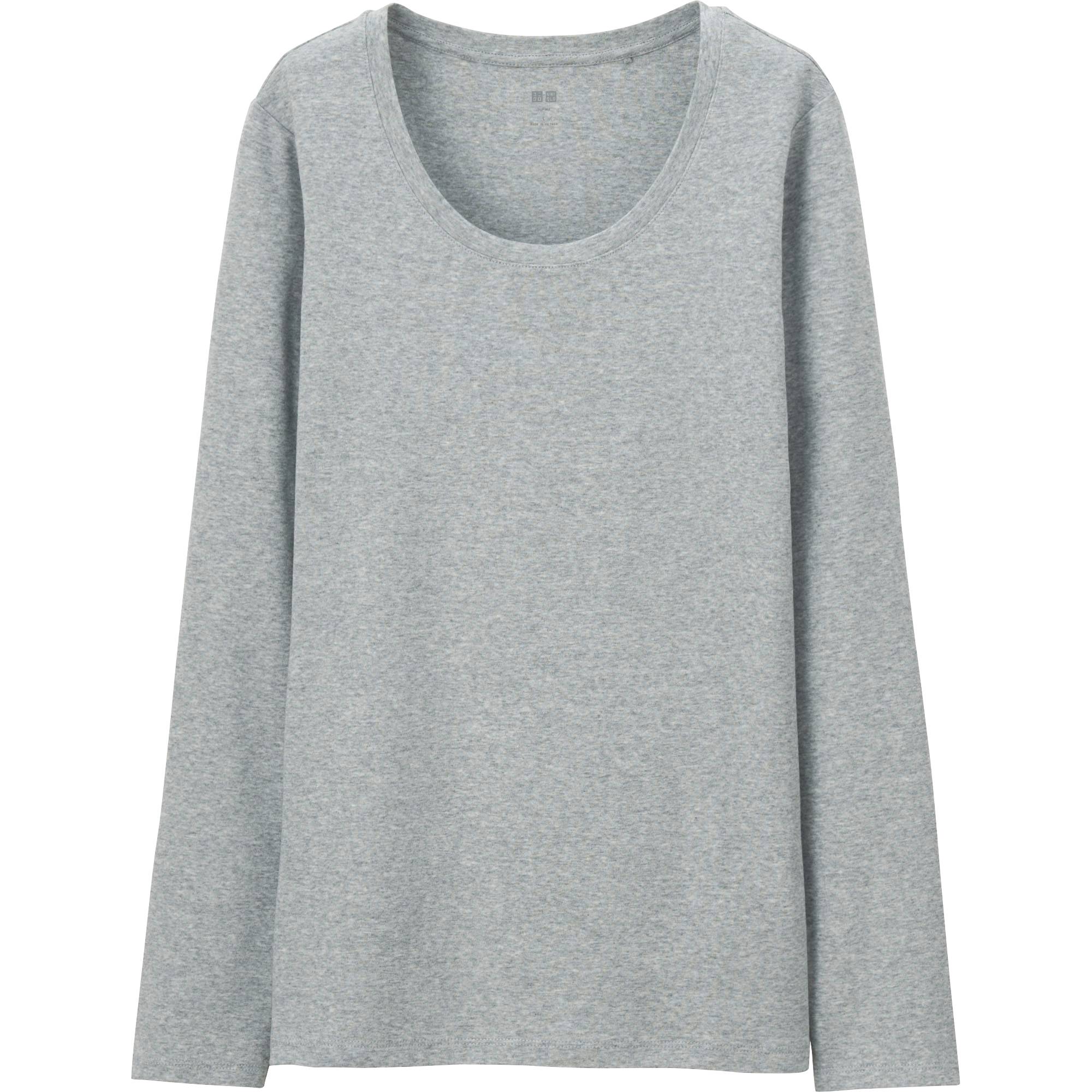 They come in long sleeves as well. Click here to buy.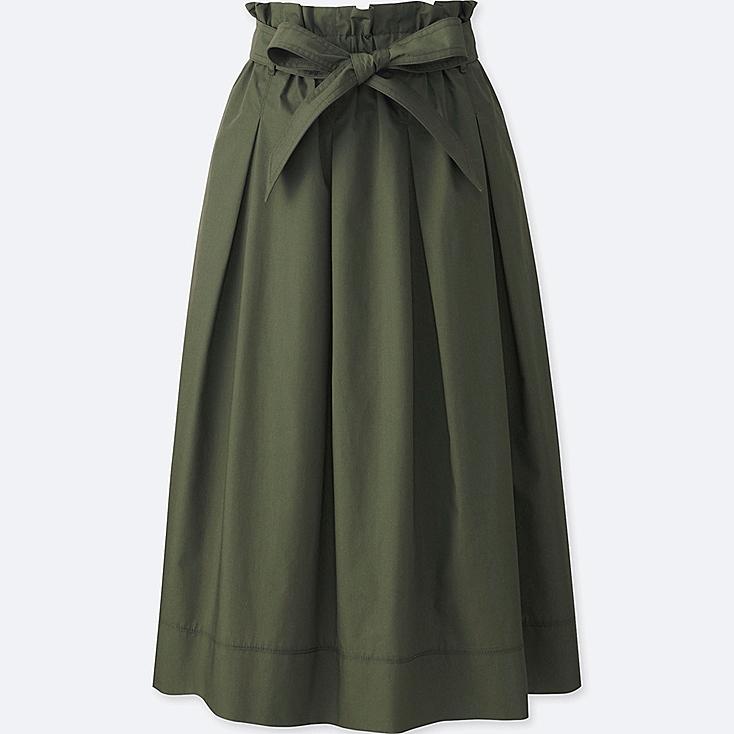 WOMEN FLARE MIDI SKIRT
I love that this skirt can be dressed up or down. The material is nice and flowy, it washes well and is a great length.  Available in 4 colors.  Click here to buy.
---
From H & M
This basic sweatshirt is perfect for cool summer nights, and great for teens going to camp. There's no logos and lots of color choices.
---
Forever 21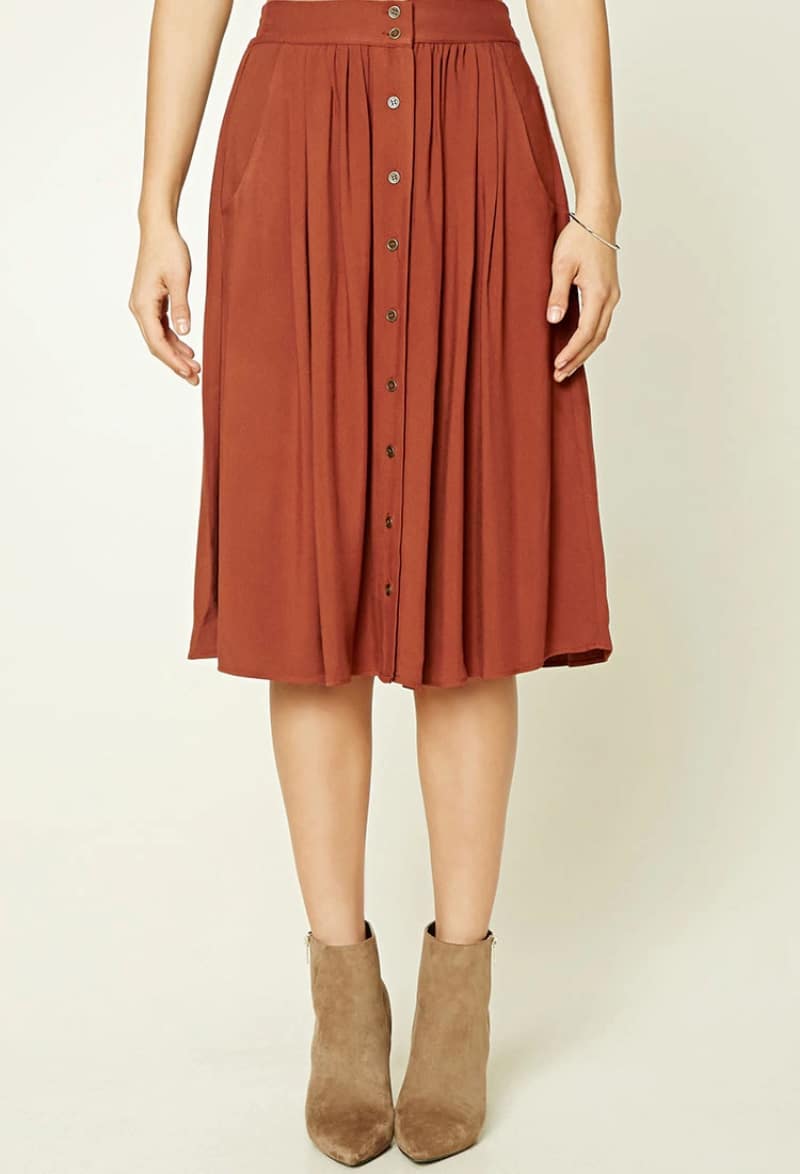 Lot's of online stores now offer 'midi skirts' which are great options for tznius purposes. Try searching midi on your favorite shops to see options that can work for you This one is a really well priced one, and comes in a few colors. . Click Here to Buy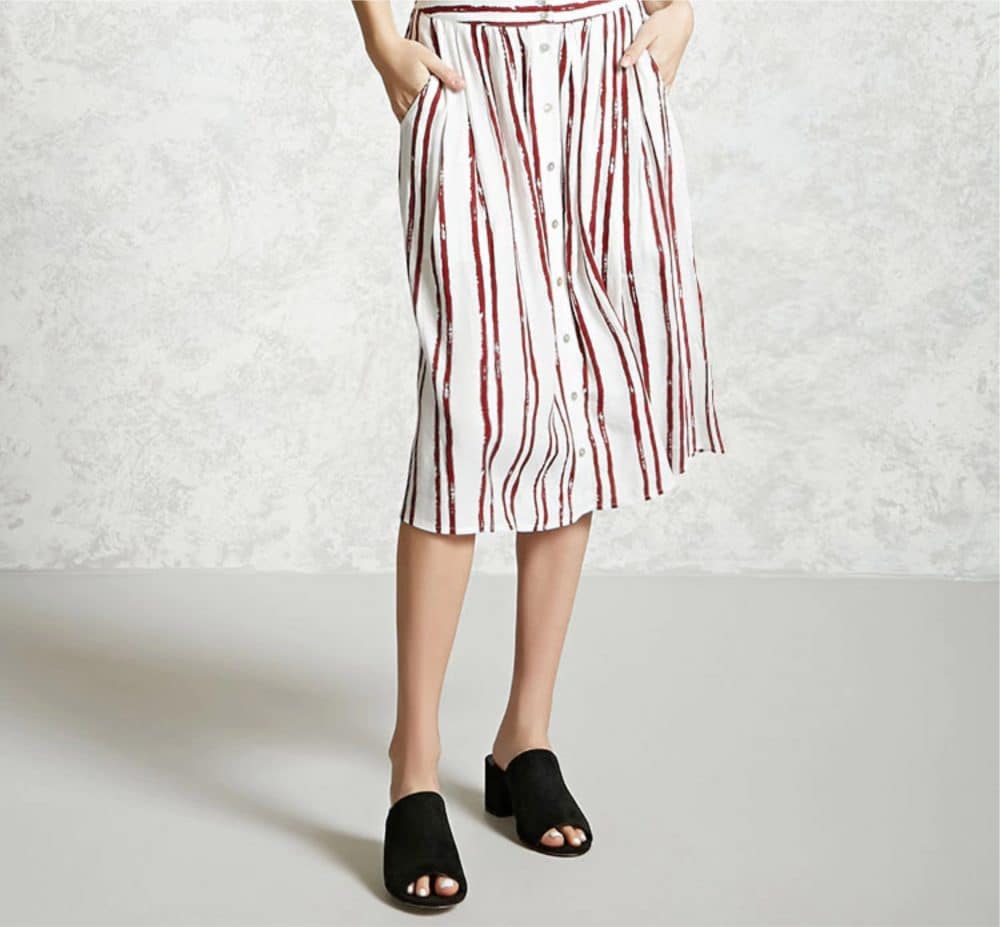 It comes in these fun colors as well.  Click Here to Buy
All ready for summer? Did you read our Camp List?