Having trouble finding no-graphic t-shirts for your son? Here's our favorite looks.
While the trend out in the world of boys' t-shirts has been increasingly louder and louder graphics, frankly, I'm not a fan. Even if your boys' camp doesn't have a no graphics/slogans rule, I think that most of us agree that we prefer a clean and crisp look, even when boys are more casual in their shorts and tees. In some cases, I included some simpler types of graphics that still offer that clean look.
When writing this post, I had one quandary. Should I sort the t-shirts by "type" so that it looks organized? Or should I sort them by vendor, to make it easier for you to see whose t-shirts you like best (because I know, if you're in the need of some tee's, you're more likely to want to get them all at one or two vendors (to get free shipping and not have to checkout so many times). I chose the latter to make it easier for you.
I love both these Football-Style T-shirt
and this Colorblock Henley from J Crew.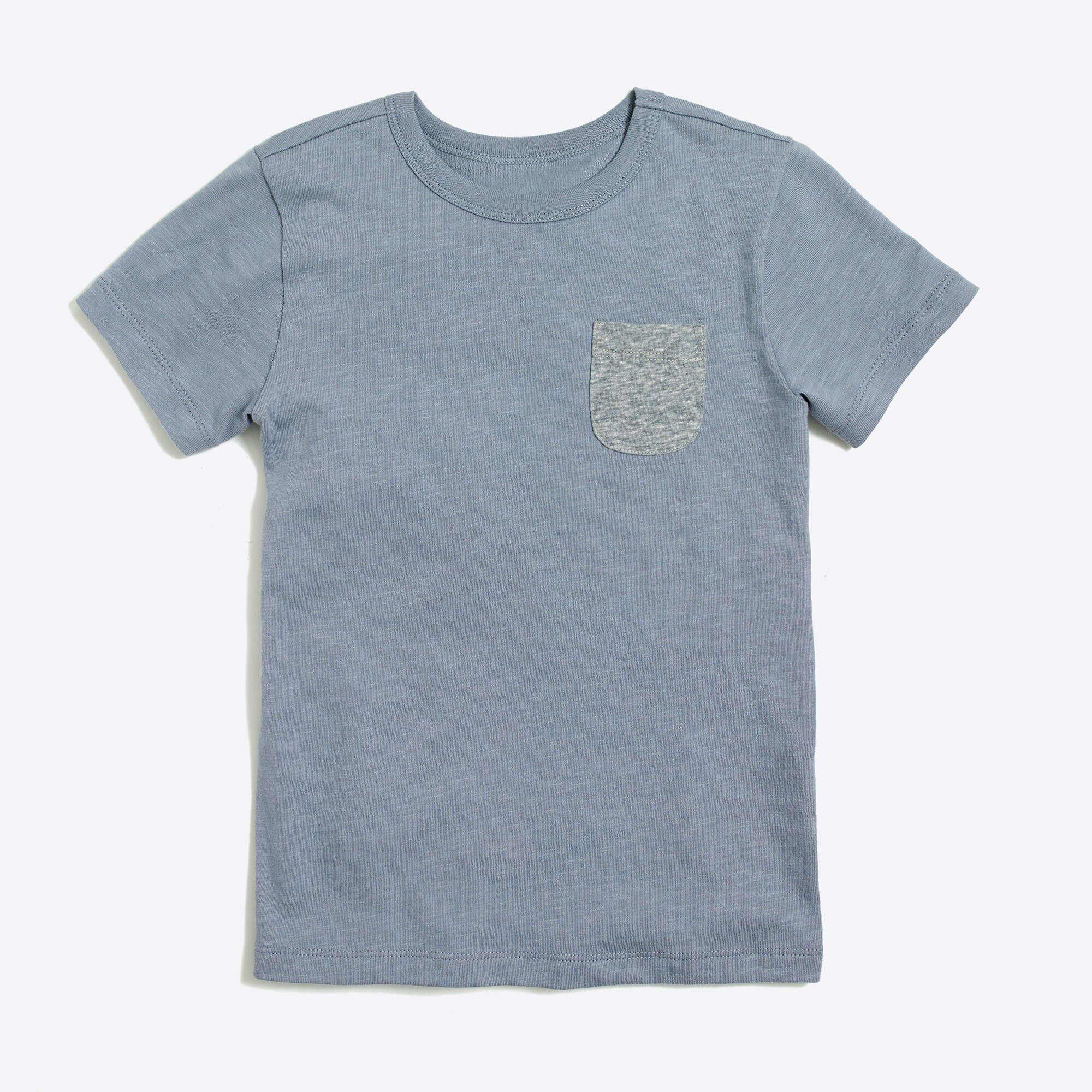 Or this Contrast Pocket T-Shirt in a few different colors.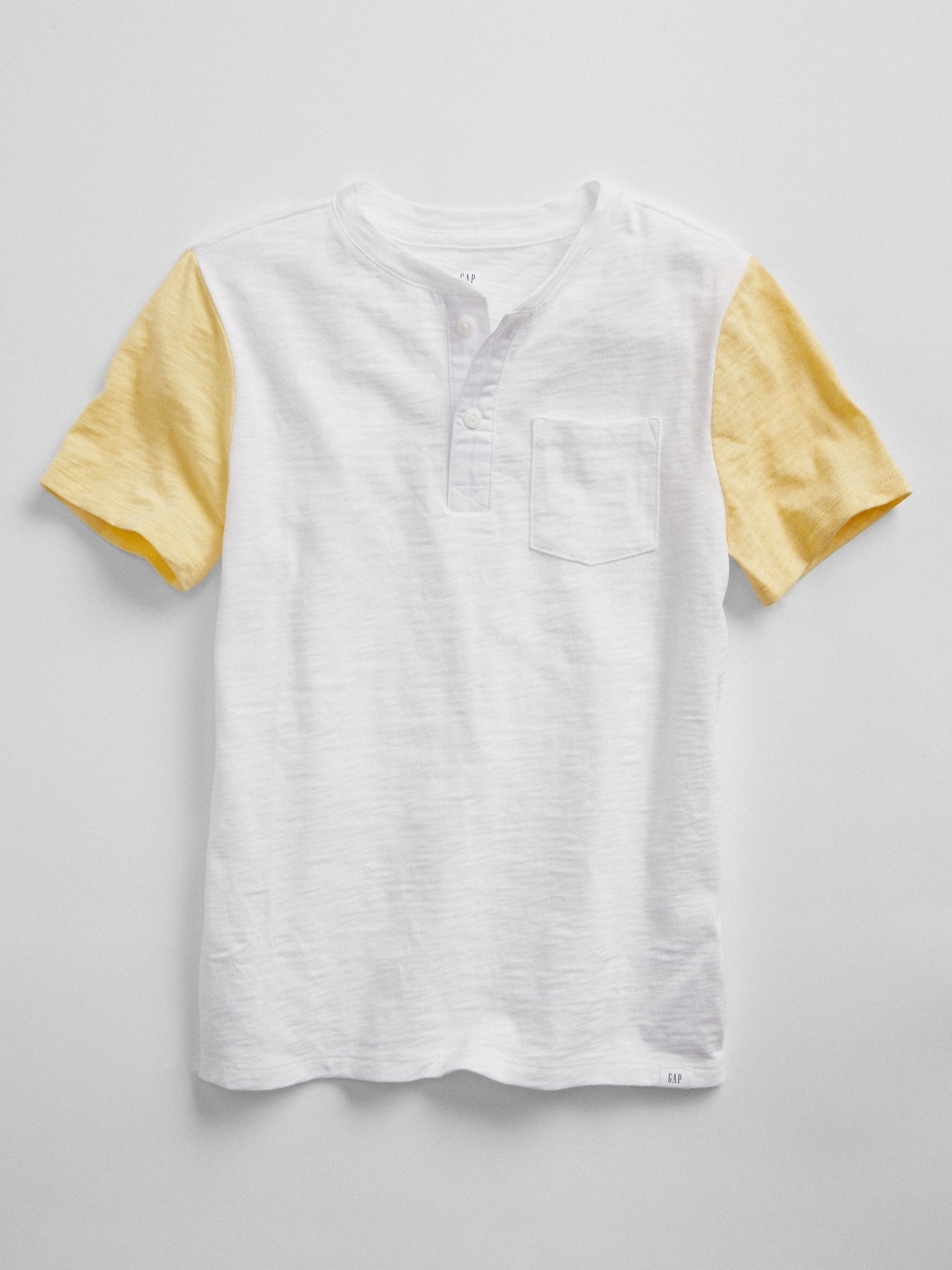 I did well for my boys at Gap this season. One child who is a Henley fan got this in all colors and he loves it.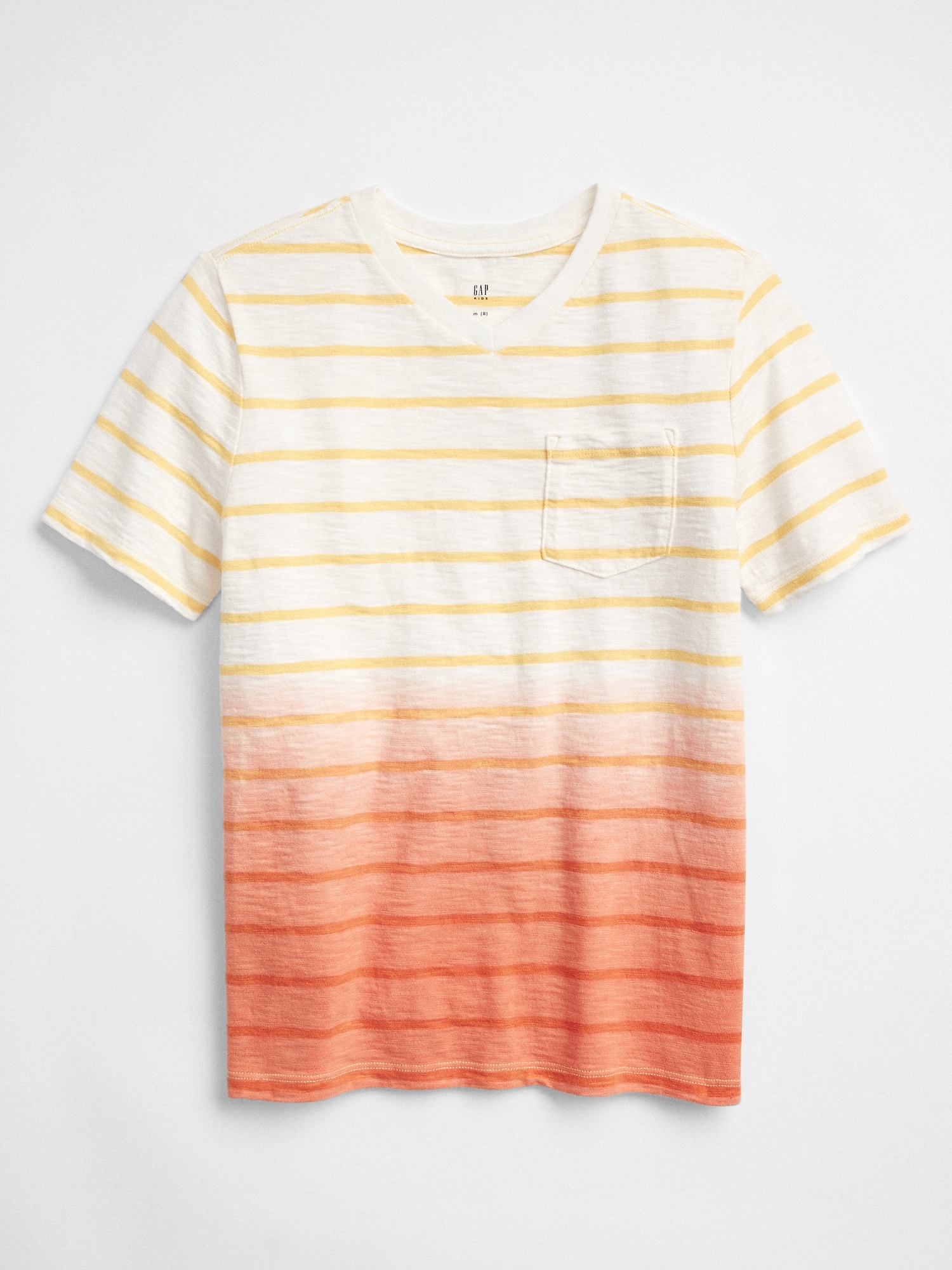 I don't mind simpler, monochromatic types of graphics that add a little something to a plain V-neck like this one.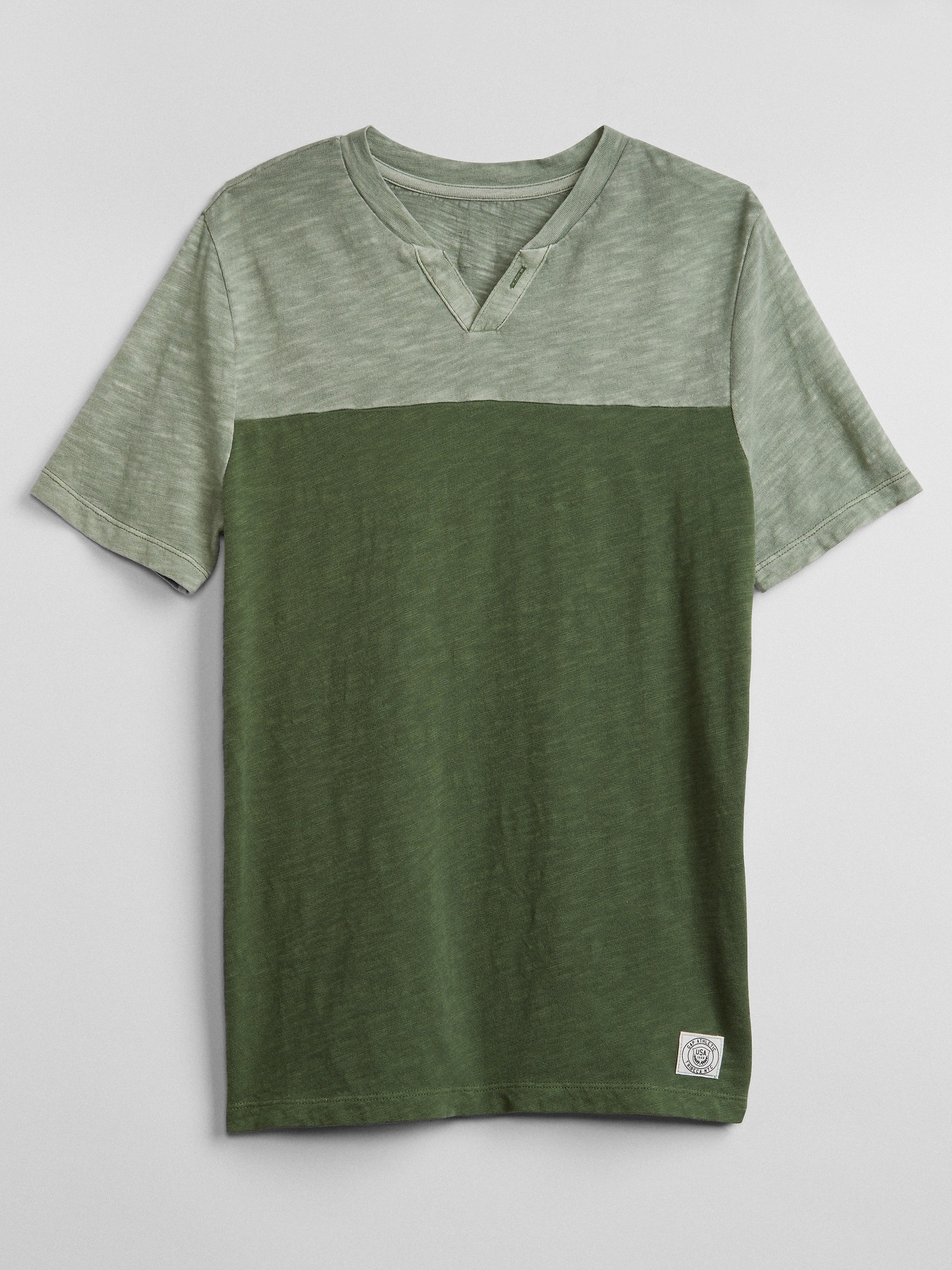 This two-tone one-button Jersey Colorblock Henley is a nice clean look.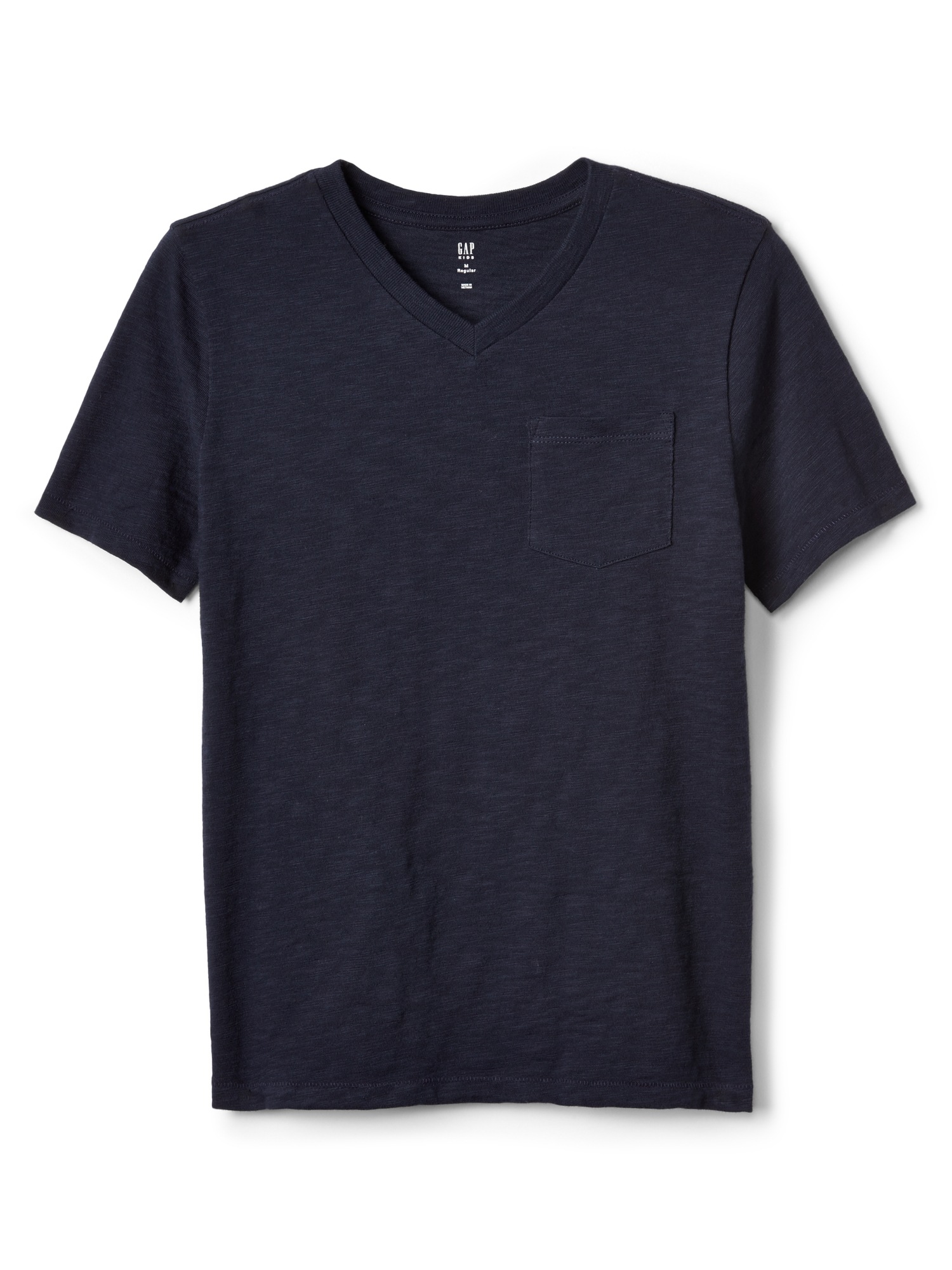 If you do want a solid-colored tee, go with a V Neck. These V Necks from Gap have a nice fit. I feel they have a more finished look that a plain crewneck tee.
Note that many of these items are available at both Gap and Gap Factory at different pricing!
I love this Anchor Tee from H&M for a little boy paired with white short.
You can't go wrong with a 2-pack including this Shark Tee too. A Palm Tree Tee is also cute for the little ones (it has some barely noticeable wording).
For the big boys, V-Neck tees are a great value. For more style, I love these Colorblock Tees and got them for my own boys. It comes in two color schemes.
Do you want a specific colored solid colored t-shirt to match certain bottoms? You'll find your right color at Primary. The Popular Slub Tee will coordinate with anything.
The Tucker + Tate brands has great, stylish non-graphic tees for boys. For little boys, I love this Washed Tape shirt or this adorable Zipper Shark t-shirt.
For big boys, Tucker and Tate has great colorblock options, like this Grey and Ash tee or this Baseball Style tee.
Does your son have any of those floral-motif bathing shorts? This Billabong tee will look great with it.
Old Navy has a really cute line of t-shirts where the graphic is simply climbing out of the pocket. I also like the performance tees where the soccer or basketball are in the pocket.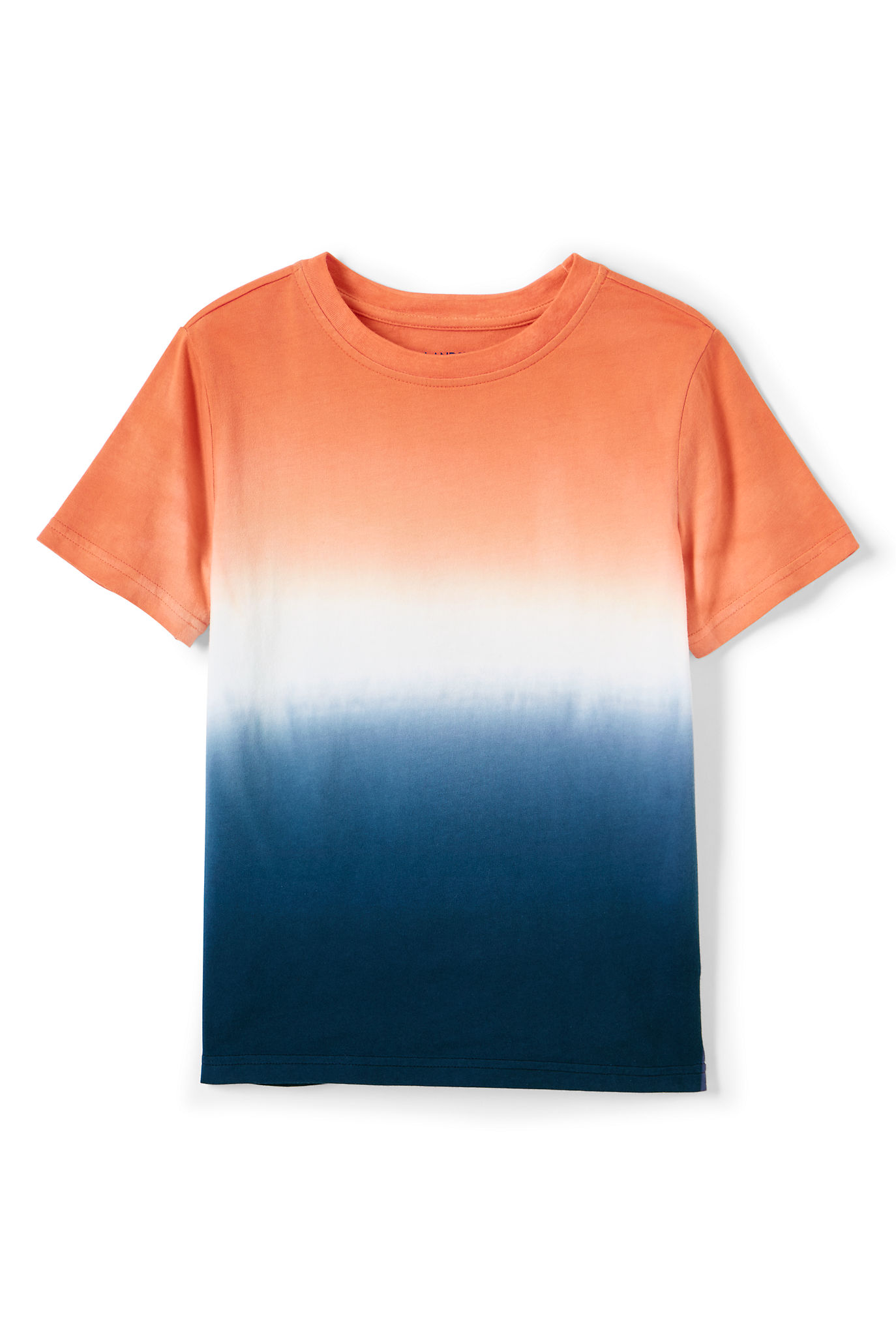 For a little more color, Lands End has a fun Dip Dyed Tee.
Finally, if you want a little graphics for some summer fun, but want to still keep it classy, J Crew does a really good job at designing styles that work. I love this Sailboats T-Shirt
and this Monster T-Shirt for little boys.
This Airplane T-shirt has that type of monochromatic graphic that I find works.
What t-shirts do you love for your boys? For a roundup of polo shirts for boys, see this post.