As frum women, we navigate our own special tightrope: the intersection between women's health and Halacha. Looking for more information on a specific topic?
Join the Second Annual Global Family Health and Halacha Virtual Conference on May 15-17 to find the answers you've been looking for.
Let's begin with the obvious: our situation as women committed to halacha but living in today's day and age is, to say the least, complex. Questions about navigating relationships, how women's health fits into halacha, and building families among so many other relevant topics are so common, and everyone is looking to know more. 
The Nishmat Miriam Glaubach Center partnered with The Canadian Yoatzot Initiative/Mizrachi Canada for the Second Annual Health and Halacha Conference to give you the information you've been looking for but didn't know how to find. This virtual conference runs from Sunday May 15-Tuesday May 17 and includes a jam-packed schedule with over 50 sessions about every topic 'frum Jewish woman' you can think of! Speakers include 85 Rabbanim, Yoatzot Halacha, medical professionals, and mental health professionals. See the full schedule here, and pre-register to choose which classes speak to you. You can watch live or access a replay to watch/listen to at your convenience.
At each time slot of the conference, there are 4 different types of courses geared to different learning styles and what participants hope to gain. Let's take a look at some of the classes being offered.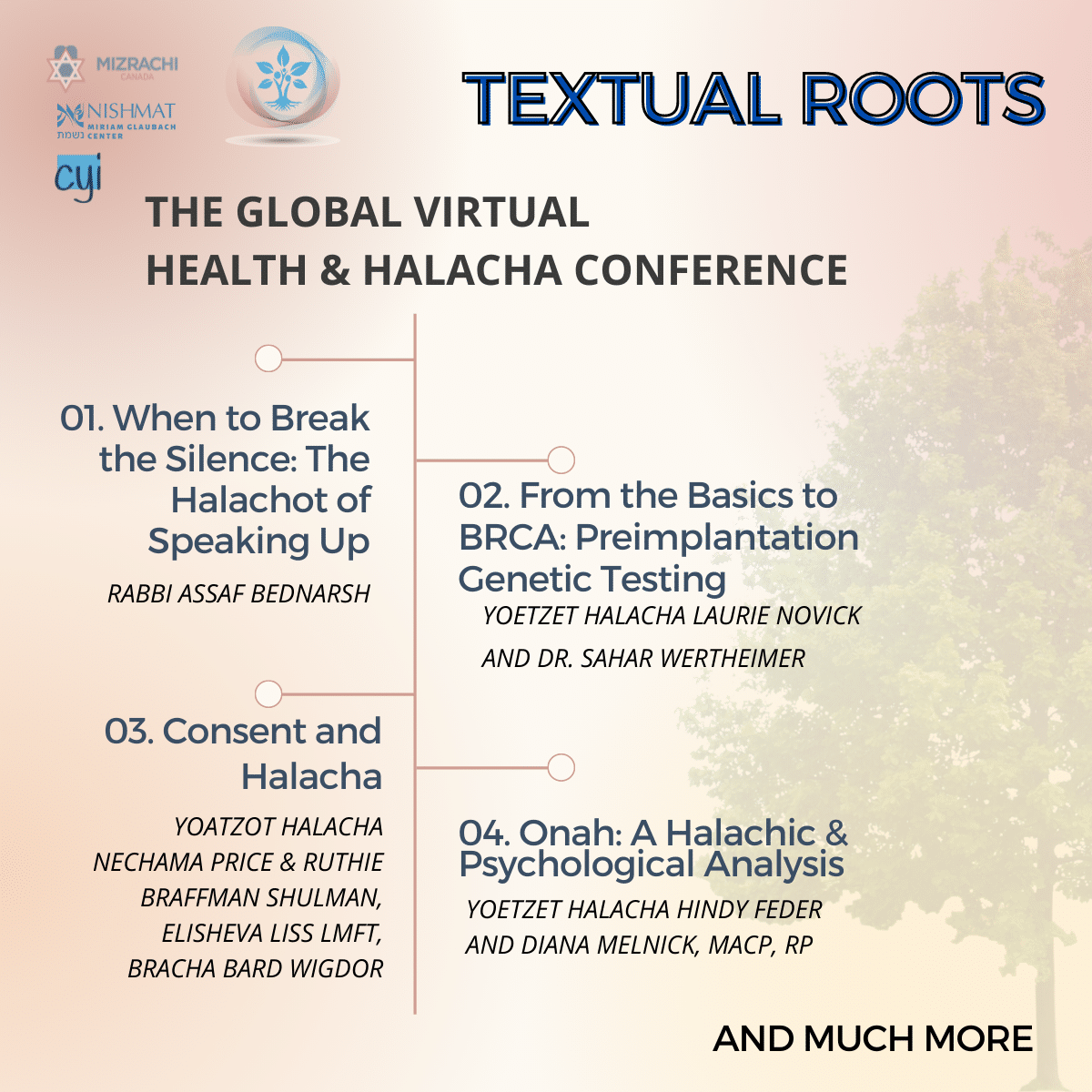 Textual Roots: These classes are a deep dive into Torah sources, text-based style.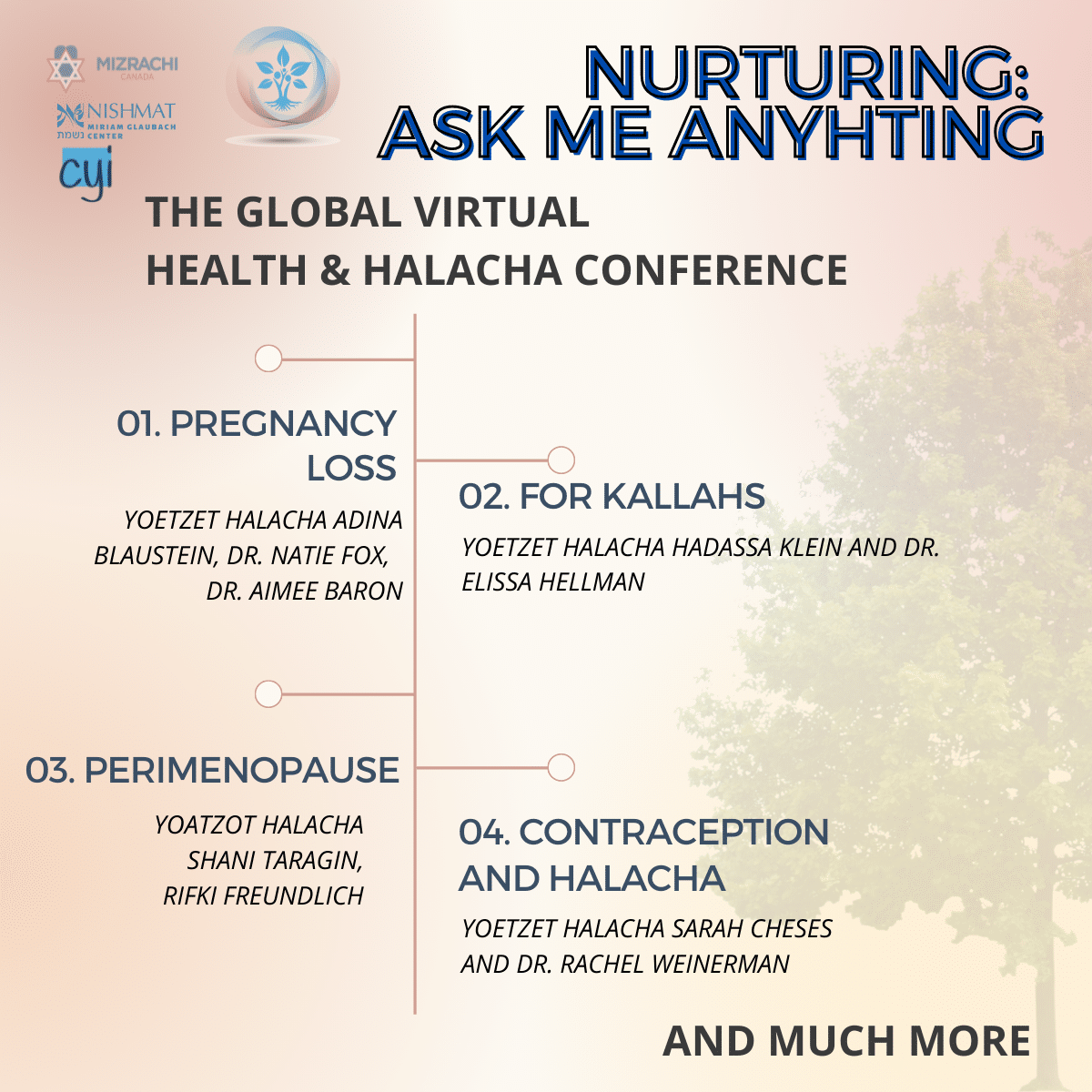 Nurturing: These courses are 'Ask Me Anything' style, with a smaller group and ability for participants to ask their questions in a more intimate setting.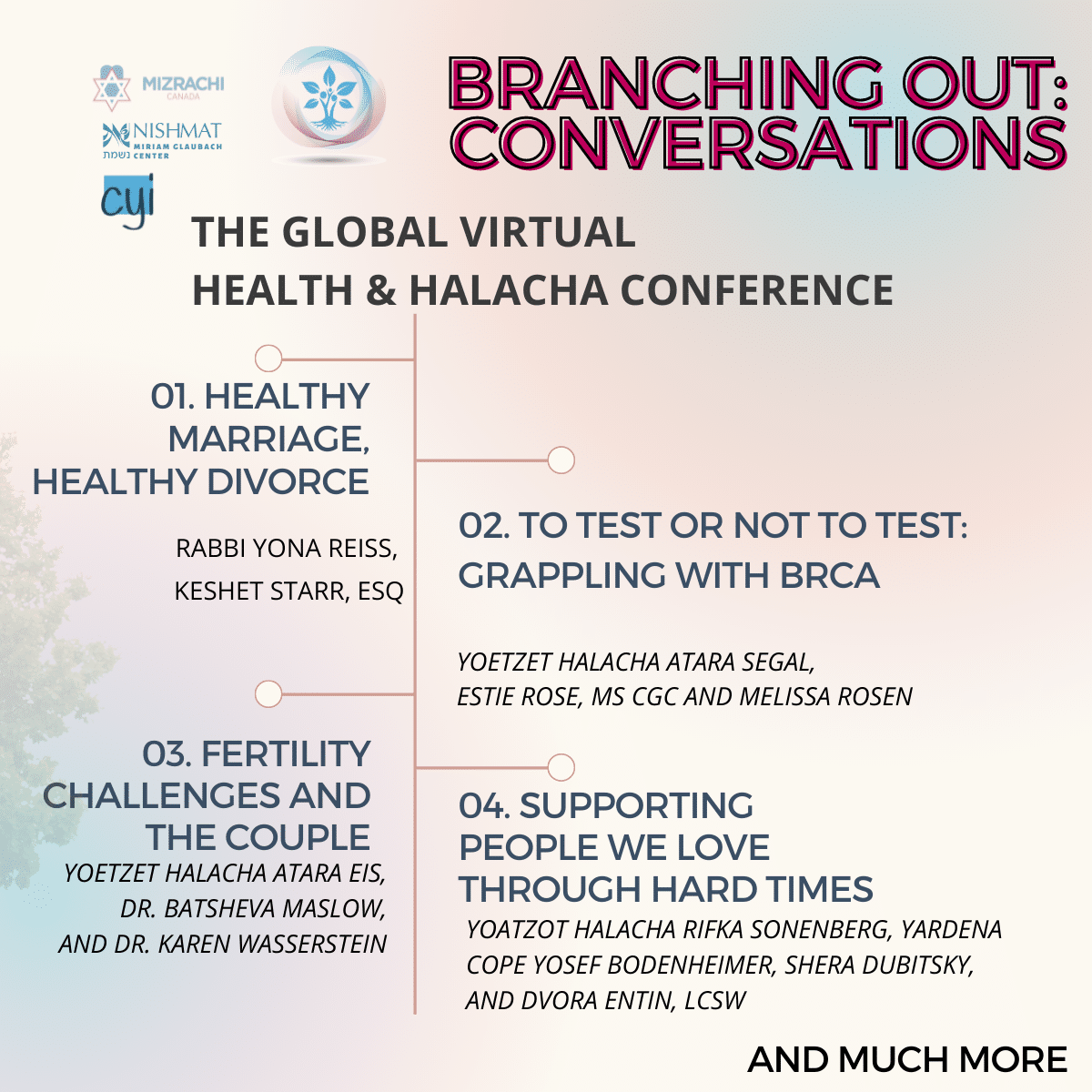 Branching out: These classes are more discussion-based; they include panels and conversations about different topics.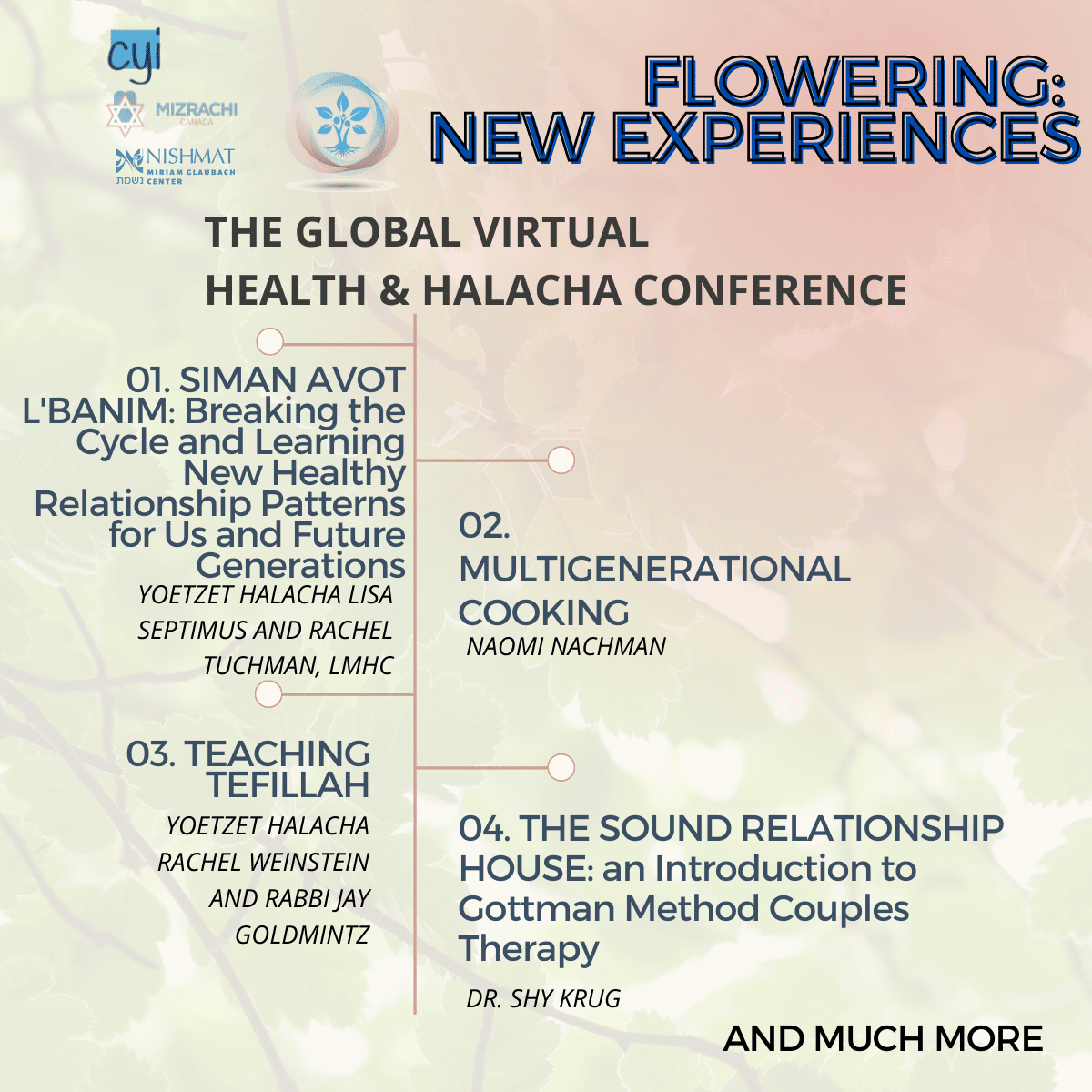 Flowering: These workshops are more wellness-based, including Zumba, pilates, meditation and more.
There are also specialized sessions for kallah teachers, educators and more.
Knowledge is power, and with registration free of charge, you only have what to learn. Visit healthandhalacha.com to learn more and register for the Second Annual Global Family Health and Halacha Virtual Conference here.
Everyone is encouraged to consult with their own rabbinic authority on all matters of Halacha.