Subscribe now and save 10% off your annual subscription
to Marshmallow Comics
. Just $64!

Use code BCP to get your Marshmallow subscription for $64 instead of the usual price of $72. Subscribe here. Click "Apply Promo Code" in the choose your subscription box.
There's something funny about comics. All our kids, no matter the age, from the ones first learning to read to the teenagers (and hey, even the adults) love to read them.
"Whenever we'd go to the library, my children were only allowed to take out one comic book per family, and they'd be expensive to buy," says Marshmallow Comics's founder. "Since they love comics so much, I wanted comics to be more accessible. I also wanted them to have tochen, or substance so they learn something while they read."
With the current promotion, each monthly issue is only $5.40 for 100 pages of unbelievable, entertaining and enlightening content!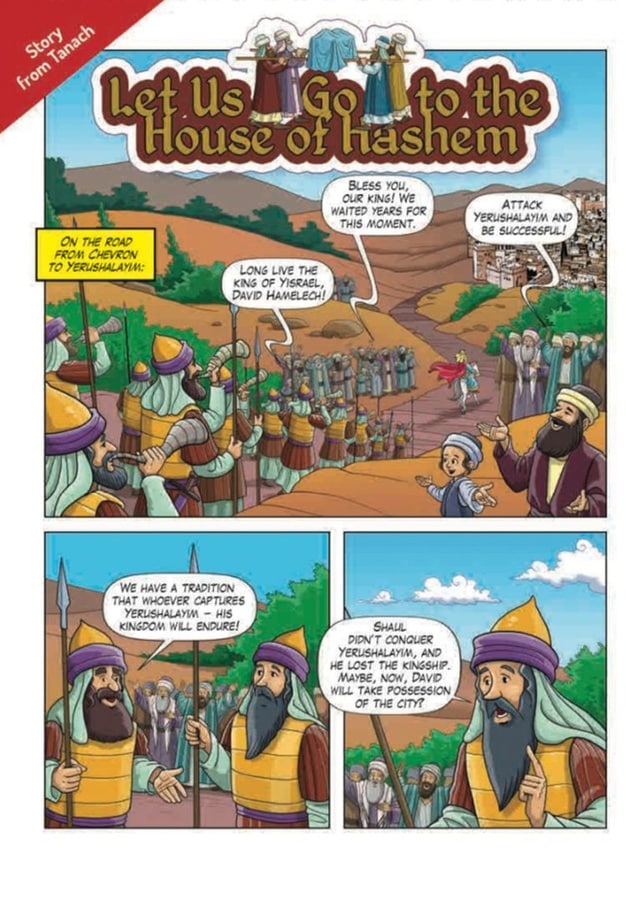 The content of Marshmallow is rich, fun, and educational. Inside each issue you'll find a story from Tanach with sources from Chazal…illustrated in comic-style!
There's stories of tzaddikim…and historically based stories so kids can learn about different time periods in the context of a story.
Children learn middos, science, and even health…all through the entertaining medium of comics.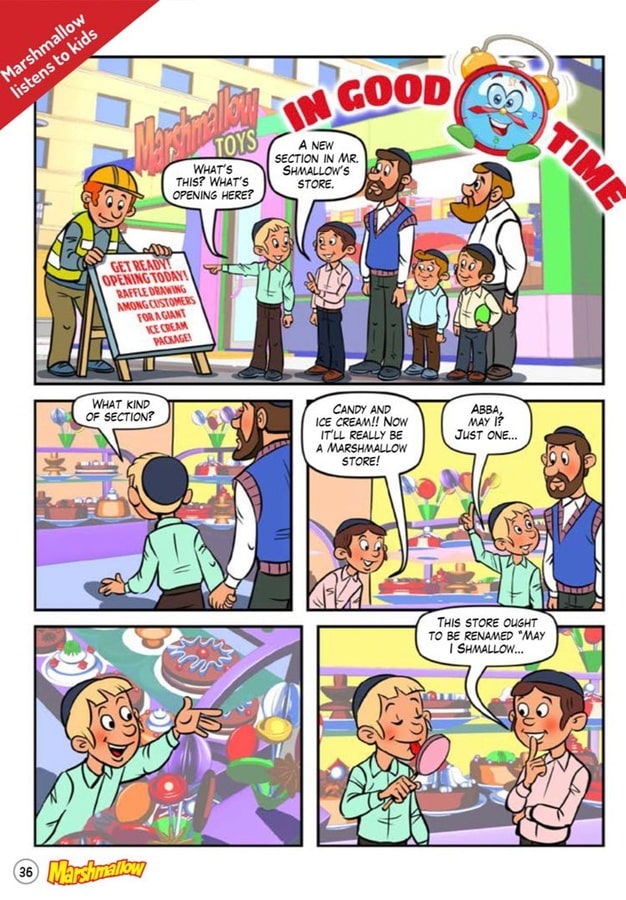 In the "Marshmallow Listens to Kids" series, the comics help kids problem-solve. And of course, there's riddles and games too.
All kids love Marshmallow (and so do parents). And your kids will love this too!
Learn more about Marshmallow here or go straight to subscribe here and enter code BCP!