You'll love these dresses so much, and you'll feel so good wearing them. Find them at
Dimensions.
BCP Readers can take 15% off with Code BCP15
A couple of weeks ago, we visited Dimensions new website and picked out the best maternity basics in this post.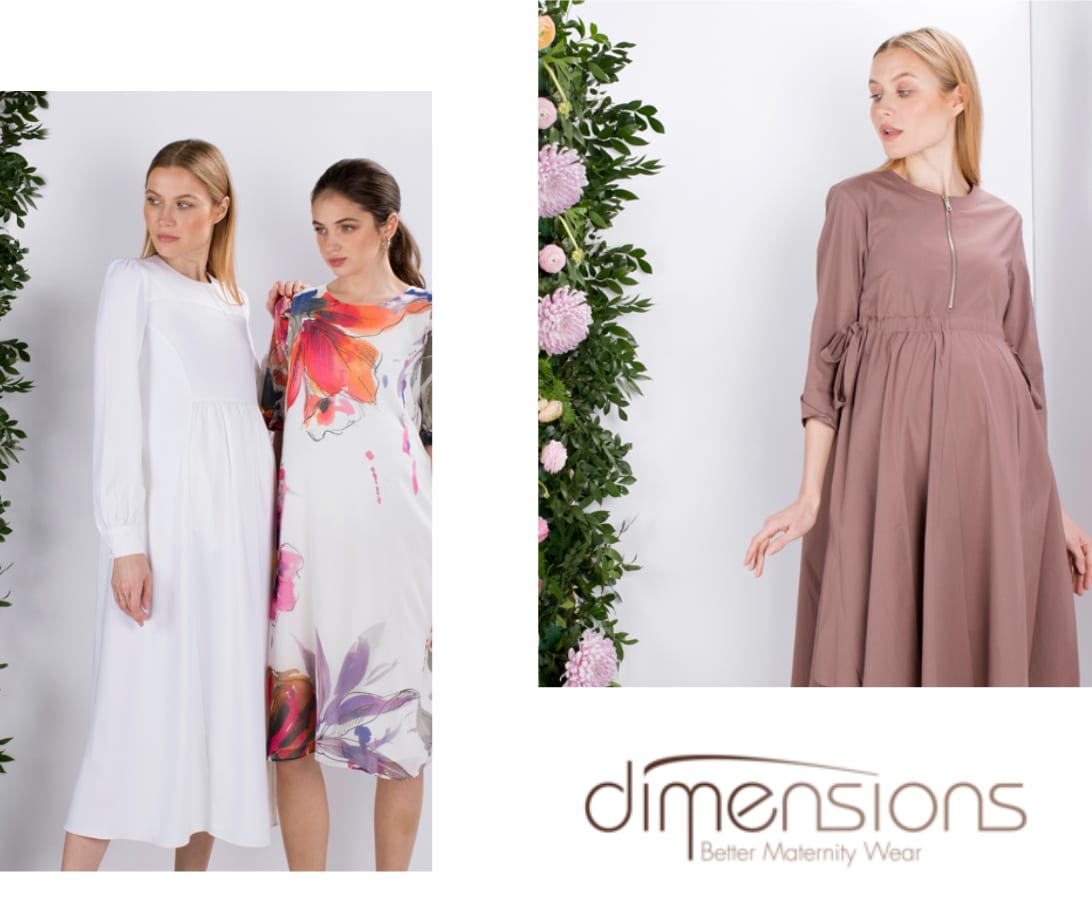 Now, Shavuos is coming, the weather is warming up, and you want to have something pretty to wear for Shabbos.
Here's the trick to being set for Shabbos and Yom Tov when you're expecting. Like with the weekday clothing when you're expecting, you don't need tons. But you do need to love each dress. You need to feel pretty and comfortable.
I was happy with just three Shabbos dresses last summer (including the white Evelyn Swing Dress from Dimensions which I wore every single week and to every simcha and every dinner out). When I love a dress, and I'm comfortable, and it looks good, especially when it's a basic black or white, I really didn't mind wearing it over and over.
So many of these dresses are basic enough that you can wear often, but also dressy enough that you feel pretty. And, of course, most importantly, these are comfortable too!
There are great picks both for those who like to stick to black…or those who love summer colors like white and pink.
Take 15% off with Code BCP15!