Here is how I changed the way I gram, so that I could use this app for my benefit, without letting it drag me down. 
Do you have Instagram on your phone? 
Chances are that you have it, many of us do. It's a great business tool. For me, it's also the way I find out about the latest trends and even the news. The news is always first reported on Instagram. It's just easier to find it there. You scroll, first thing in the morning, one eye open, and in a matter of minutes you know what's the best mascara brand (for today), which restaurant you def need to try next, what colors are in this fall and whether Israel has had a peaceful night or not. It's all there. 
So, why is it that, 9 out of 10 times Instagram leaves us with a "yucky" feeling? 
To be honest, I had a hard time coming up with a term here. Not sure if yucky is even English per se but couldn't find a better way to describe that moment when I turn Instagram off and never say, "Oh, that was productive! Now I know which mascara to buy and where I'm making reservations for tonight." Rather, I will feel sluggish, unaccomplished and like I just wasted a lot of time. (Because I did) (It's never just 5 minutes.)
Now, I know what you are thinking. What about the wonderful community of Instagram? The friends I made along the way? My clients who are so devoted and loyal, who generate most of my sales? Because, I can launch a product for all I want on my website but I will only see the sales once I tell my followers that the new item is live. 
So no, I'm not taking all that away. There's definitely a pretty part to Instagram and that's the reason why I'm still there, posting daily and interacting. But, that "yucky" feeling, it's still there. Community or not. And it got me thinking. I started to analyze the gram, as much as I could. 
What was it about it that made me feel that way? What could I change to only maximize on the good parts of Instagram?
I did that for a few days, and I got my answers. Once I had that, I tweaked my own account. I can't change others, that I know. But I COULD change how I do things, and I could create a better, safer space for myself. Here's what I learned: 
1. Use your Instagram account as a playbook. Not a diary. You pick what you post and your life should be yours. When people meet you, they shouldn't  have to know everything about you. That doesn't feel good, for anyone. It's not normal or natural. Ideally, your posts should be about what it is you do (food, makeup, fashion. Whatever.) with a sprinkling of what I like to call "extra curricular" to make you more human and more approachable. But, not too much of that. People followed you for your content. Stick to the script. Stay true to your brand. 
2. Talk about what you do, not about what is done for you. Let me explain: when @instagramgirl123 (pretend Instagram person)  posts about the gorgeous new bracelet she received from her husband, the vacation her mom surprised her with for her 30th, the breakfast in bed that her kids made for her on Mother's Day… (the list goes on) (and on) it just screams "look at me" and accomplishes absolutely nothing. Nobody is really happy for @instagramgirl123 even though they might comment with lots of loving messages and emojis. People have a hard time seeing that, that's the reality. 
We all know those influencers who constantly put it in your face. I'm not talking about once in a while. I'm talking about the constant show that makes you doubt the people in your life with silly thoughts like "Why didn't my kids make me waffles today and bring them to my bed?" (Probably because they know that you do intermittent fasting and you only eat at 11 am) or "Why didn't my mom organize a trip to Greece for my 30th with all my siblings?" (because she babysat your 1 year old for 2 days so that you can celebrate your 30th with a much needed break, alone with your husband, but who remembers that.) (Also, you don't really want to go to Greece with your siblings) and "Why didn't I get a bracelet like that?" (You just put a down payment for your dream home. Enough said). 
@instagramgirl123 made you doubt all your relationships before 8 am today. Was it worth it? Do your loved ones deserve that? You know the answer to both those questions.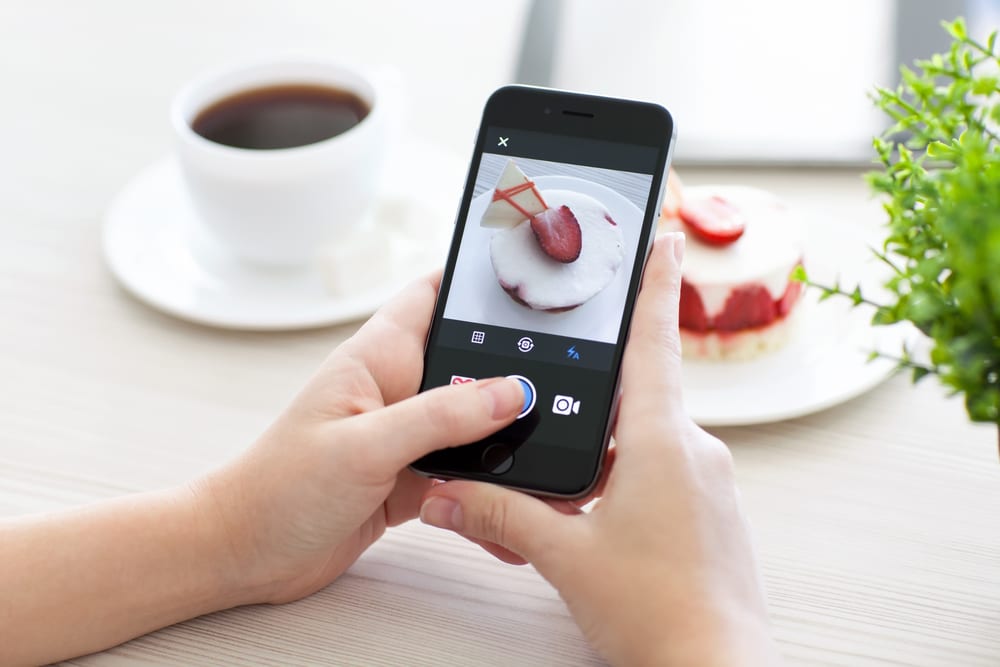 That's how I decided to talk more about what I do. And less of what's done for me, no matter how special. Because, not everyone is as lucky as me. Not everyone has a husband. Or a mom. Or children. I will show you how I cooked a special dinner for my spouse to celebrate a milestone, rather than bragging how he cooked for me. I will show how I take the time to volunteer at my Shul, I will talk about my struggle with healthy eating, I will even show you the gift I put together for my mom's birthday. I will try to inspire, without sounding preachy. What I do, when I can, in real life style.
3. Don't be shy to unfollow. Don't love what @instagramgirl123 is doing? Or, don't feel like seeing what she is up to? It's simple. Unfollow. You can always change your mind later. Remember, you control your feed.
4. Set up a time limit. It's easy to do. And even if you choose to ignore the time limit, at least there is accountability. You will find yourself being aware of how much time you actually spend on Instagram. I learnt how to do that from BCP (see this post here, specifically the part where they talk about app limits). This post was inspired by BCP's Drop The Phone campaign. If you haven't heard about it, read about it here. As an avid BCP fan, I followed along the first time they launched this initiative and it got me to slow down and think about how I feel about Instagram. 
I really hope that this post was helpful to you. And, although I would love to tell you my Instagram handle and have you follow me and my amazing content (wink wink), I will not. I gave away too much here, so I will choose to stay anonymous. But please, do share in the comments, your thoughts and feelings on this topic. I would love to hear from you.
FOR EXCLUSIVE CONTENT AND A PEEK BEHIND THE SCENES, MAKE SURE TO JOIN OUR WHATSAPP STATUS HERE. JOIN OUR WHATSAPP GROUP AND WE'LL LET YOU KNOW WHEN A NEW POST IS UP!