Naki Radio will soon be a staple in every Jewish home. I can't wait for mine to arrive. Here's why.
"When I was growing up, there was always music playing in the house. Why can't we also have music playing all the time?" my husband asks.
We do play music and we do dance. But not all the time, not everyday. I try to think of the reasons. Because all my music is on my phone; if I play music, that means my phone actually has to be charged and connected via Bluetooth to the speaker. It means I have to have my phone out, instead tucking it away in a cabinet when the kids are home. As for CDs, I no longer own a CD player (my car doesn't even have one either!), our CDs are probably all scratched by now.  
When I heard about Naki Radio, my first response was, "This is a dream! This is something I envisioned we'd have in the days of Mashiach!"
Imagine owning a radio where every station was Jewish…where you can have music playing all day with no effort on your part…where you could change the channels with a little turn of a dial and hear children's stories or shiurim. Well, that vision is available now.
Naki Radio was created by askanim and members of TAG who wished there was a convenient way to listen to Jewish content without needing to turn on a general radio or open an internet browser to stream content. Some Jewish channels are only available on the radio in specific locations and some only stream online. What if all the Jewish content was in one place on one kosher radio? And now it is!
There's currently over a dozen channels and there's more constantly being added. You can turn on music channels, then switch to kid's music or kids stories with a turn of the dial (for a list of channels, see below). There's also content constantly being created special for Naki, including streaming shiurim that you can play on demand.
The radio has a rechargeable battery that lasts up to 10 hours, so if you want to take the radio with you, or simply move it around the house without worrying about the plug, you can. All you need is a Wi-Fi connection. The sound quality is amazing.
I'm sure that Naki Radio will soon be a staple in every Jewish home.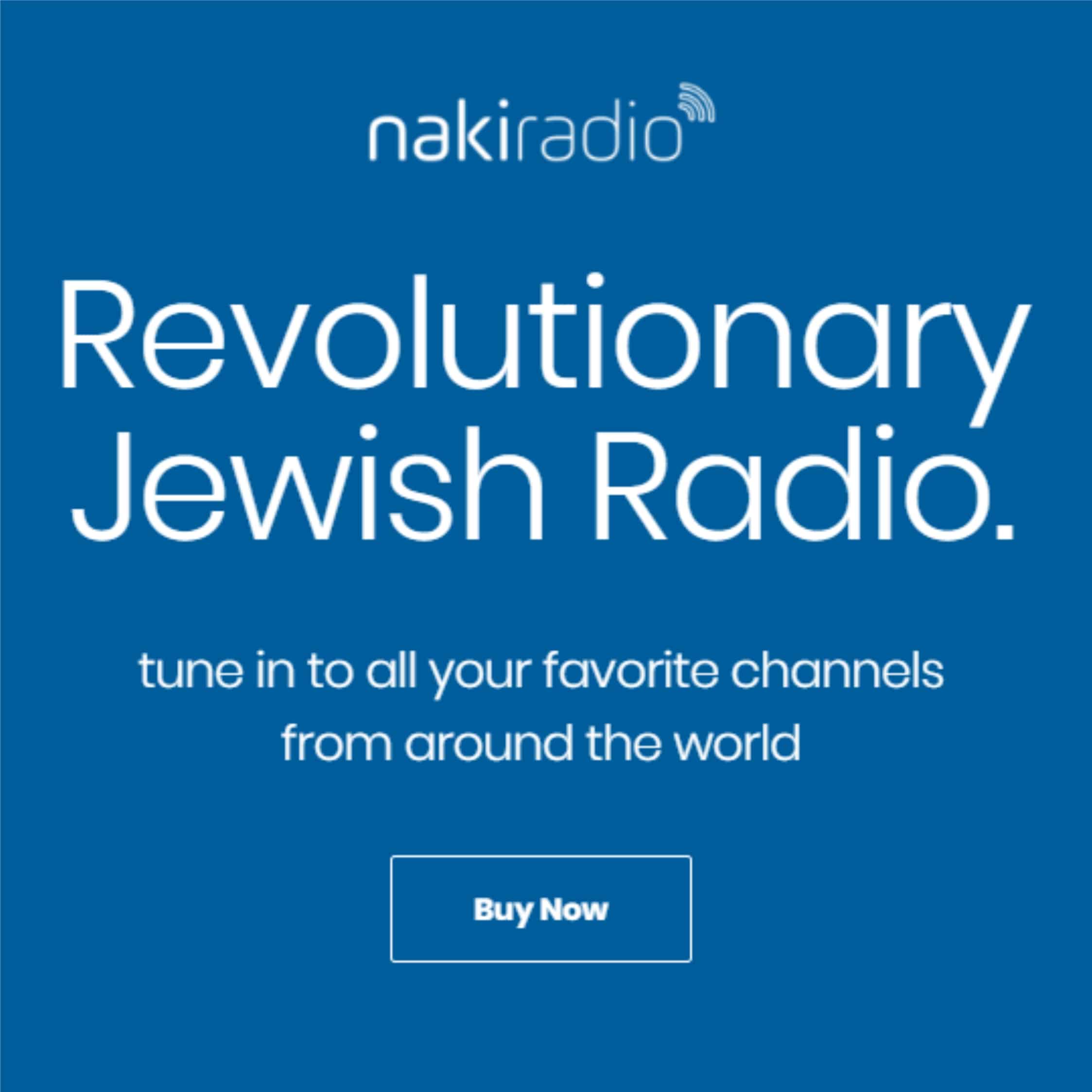 Now, before Chanukah, you can take advantage of the introductory Chanukah special of $99 (on sale from $135).

Plus! Exclusive for BCP readers: get free shipping with coupon code BCP.
Click here for more information or to get your Naki Radio now!