There's 10 Pesach meals ahead for each of us. Make sure you have your disposable dishes on hand. And these are the prettiest you'll find anywhere.
We're all making Pesach on our own this year. Including Shabbos, that's 10 Yom Tov meals being served at home around our tables.
I'm often a stickler for real dishes. But the thought of using real dishes this year is completely daunting. There's too many meals to serve and clean up on my own. But I still want to set a beautiful table.
Luckily, our favorite disposables brand, Lux Party NYC, is still shipping! We asked them for a coupon code to help all of you out and enable you to get beautiful disposable dishes delivered to your door! Get all the dishes you need for Yom Tov.
We use and love Luxe Party dishes and can verify that they're the most beautiful disposables we ever set on our tables. While many of the beautiful items that Luxe makes are not yet available (we look forward to enjoying the whole collection for Shavuos), there are still plenty of beautiful disposables in stock and ready to ship to adorn your Pesach table!
Enter BCP15 at checkout for 15% off.
Here's some items from the Luxe Party NYC collection that we particularly love:
The Coupe Collection Dinner Plates – Round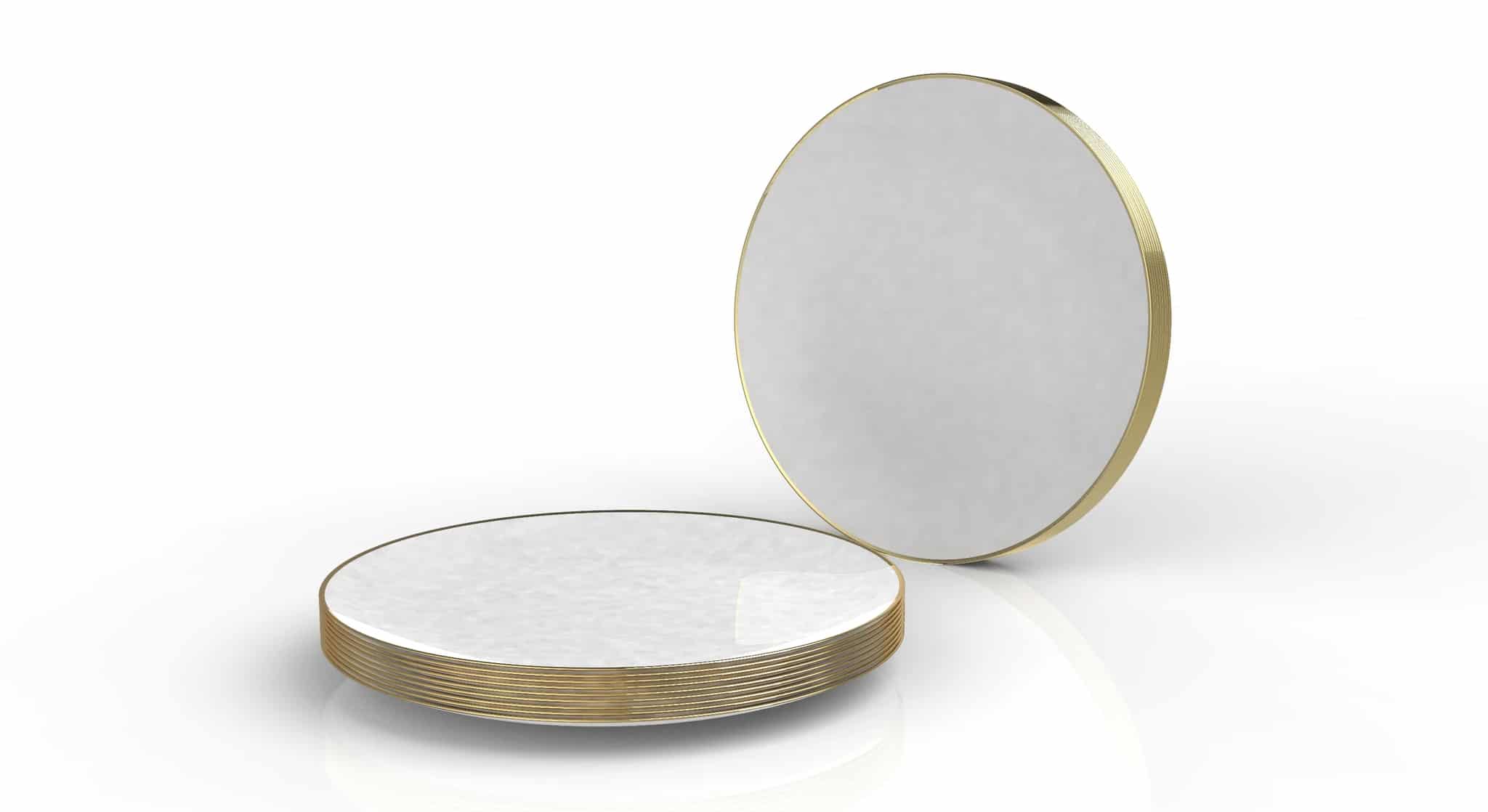 The Coup Collection is our favorite. These gorgeous modern, sleek 10.25 inch dinner plates have a gold or silver accents around the edge. Go with classic white or get them in color. In stock colors include black/gold, blush/silver, grey/silver, ice blue/silver (so pretty!), white/silver, and navy/gold.
Pair your dinner plate with a coordinating 7.5 inch appetizer plate for a finished look. Also available in black/gold, grey silver, ice blue/silver, white/silver, and clear/gold.
Go with a pattern instead of a solid – or mix and match a patterned coupe dish with a solid. See the full collection of patterned dinner and appetizer coupe plates here. All colors are currently in stock and ready to ship.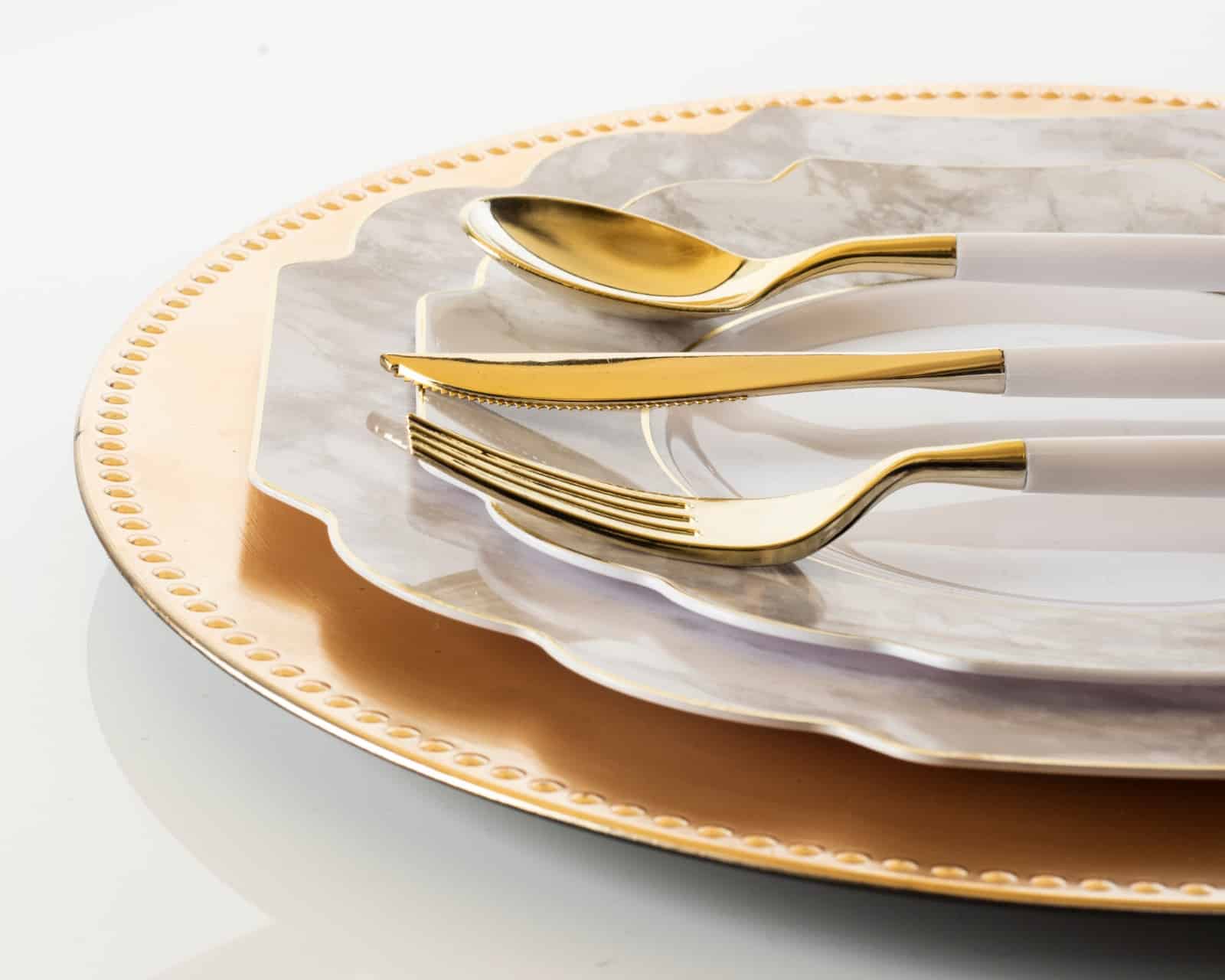 If you truly want that formal and elegant table, the Scalloped Collection is for you. Most colors of the dinner and appetizer plates are in stock and ready to ship!

We also love the Square Coup Collection. They lie almost flat on the table for a super chic, modern look. Available in both solid colors and patterned, mix and match your dinner and appetizer plate and create a beautiful table setting.
Available in both 9 ounce and 12 ounce sizes…if you're going to use a disposable glass on your table, these are the nicest out there.
Enter BCP15 at checkout for 15% off.