From beautiful Chanukah parties, to fun games, to gifts…there's lots of ways to celebrate at Parfetty.  48 hours only: Use code BCP5 for 5% off your order. Expires Monday evening!
We've been showcasing Parfetty parties here on Between Carpools for a year now, and every new season, we enjoy seeing the new parties, tablescapes, and party favors that are designed and added to the site. There's so much creativity here!
So, are you ready to see what's new for Chanukah 2022?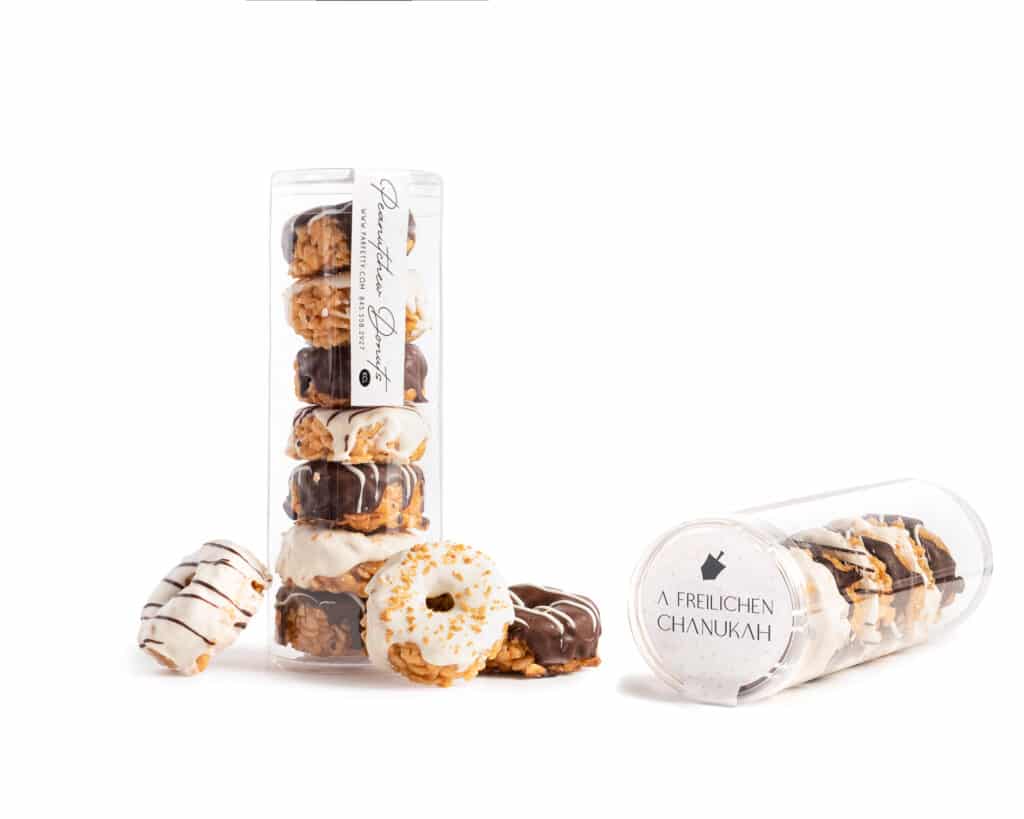 Before we get to the parties, we need to show you this Peanut Chew Gift. Yes, those are peanut chews and not donuts. But they're adorable and delicious and something you may want to give to that teacher or bring to your host.
On with the parties! Unlike other Parfetty packages, with these Chanukah parties, you can choose the items you want to order, whether it's one item or the full set.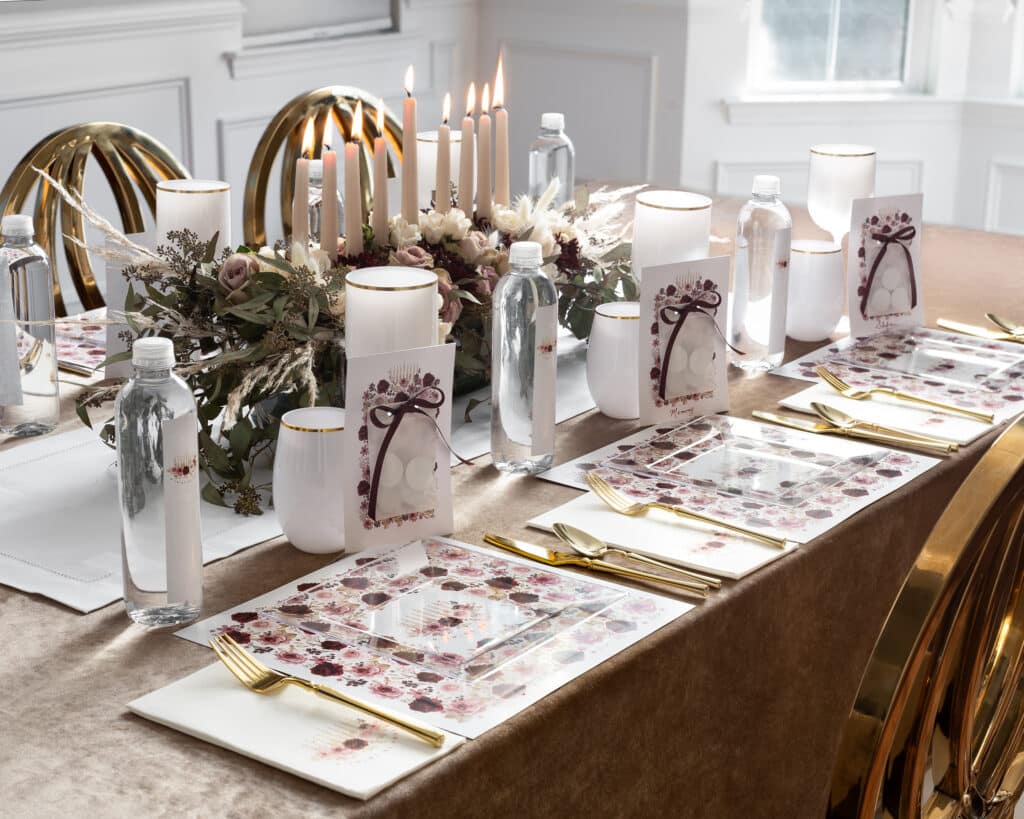 The Rose Package includes these placemats, napkins, and a party favor…choose an item or order all of it together to set your beautiful Chanukah table.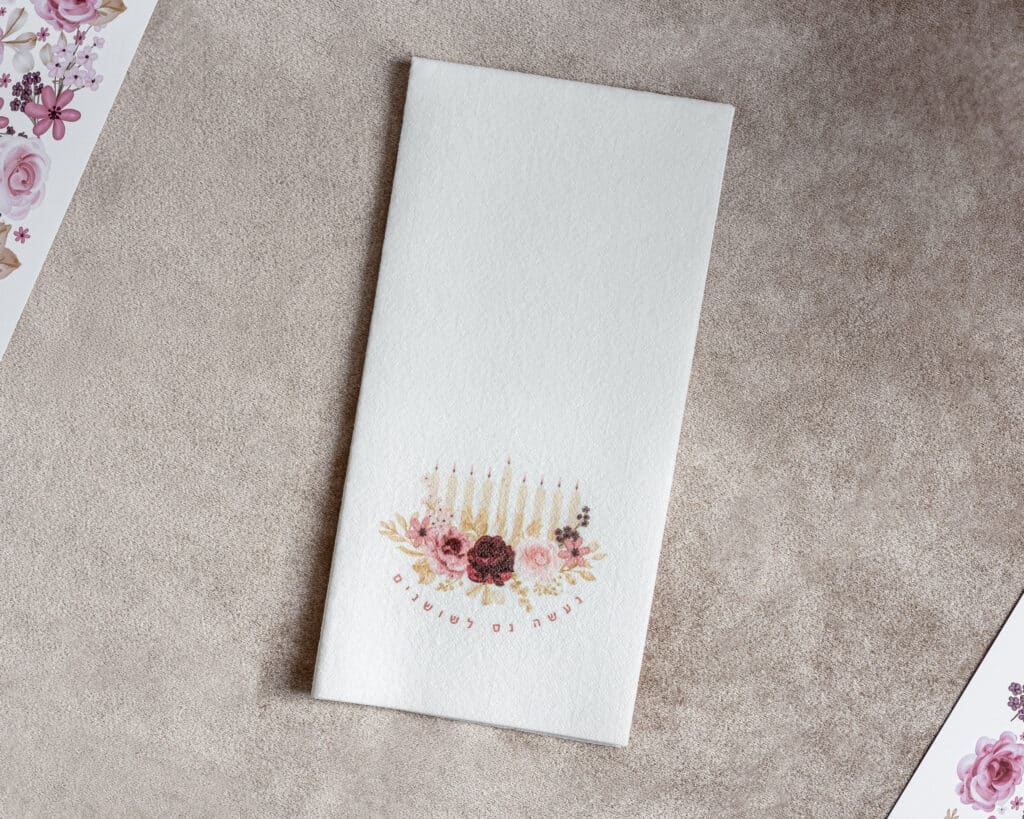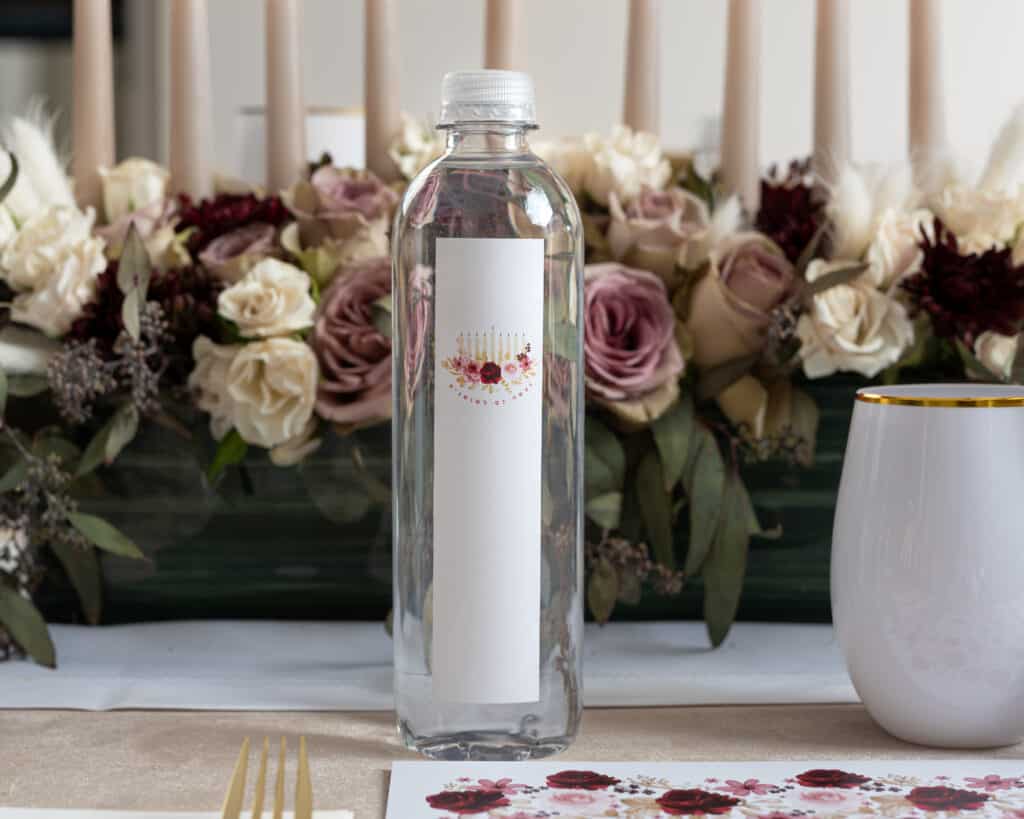 There's also beautiful themed water bottles to match, available separately!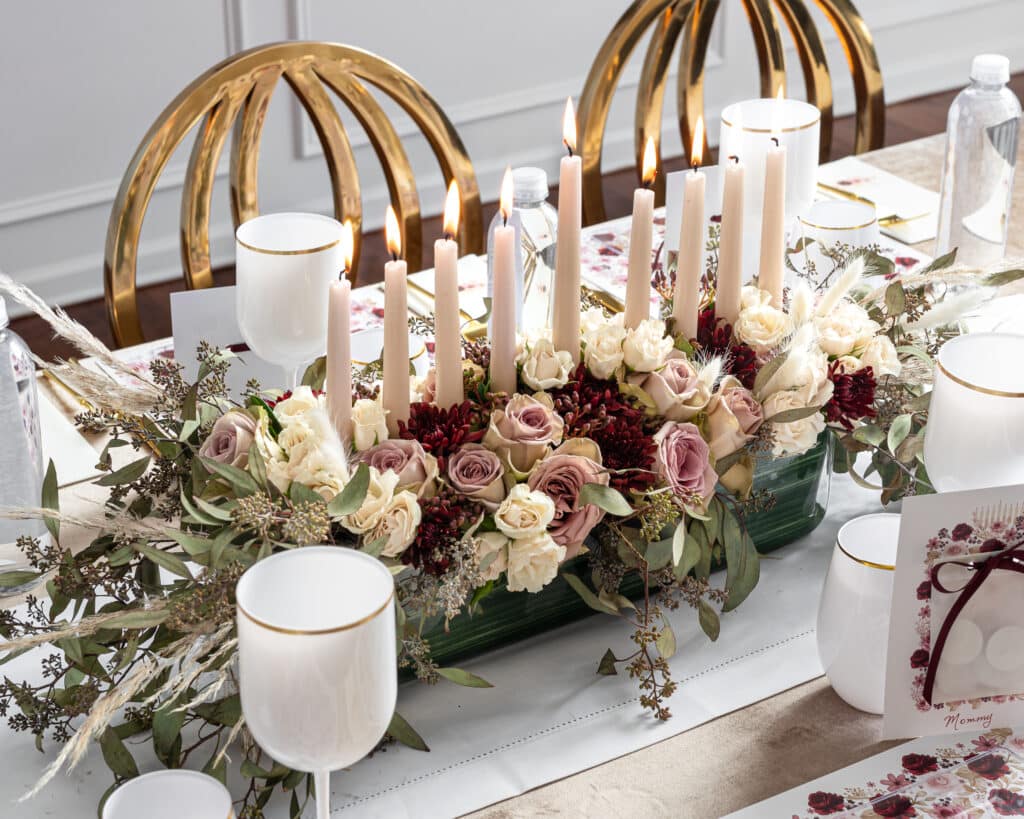 The party favor in the Rose theme also serves as a beautiful place holder. And, of course, like with all Parfetty parties, when you purchase a party, the sources for everything you see in the photos are provided, from the tablecloths, vases/florals, plastic goods, and more.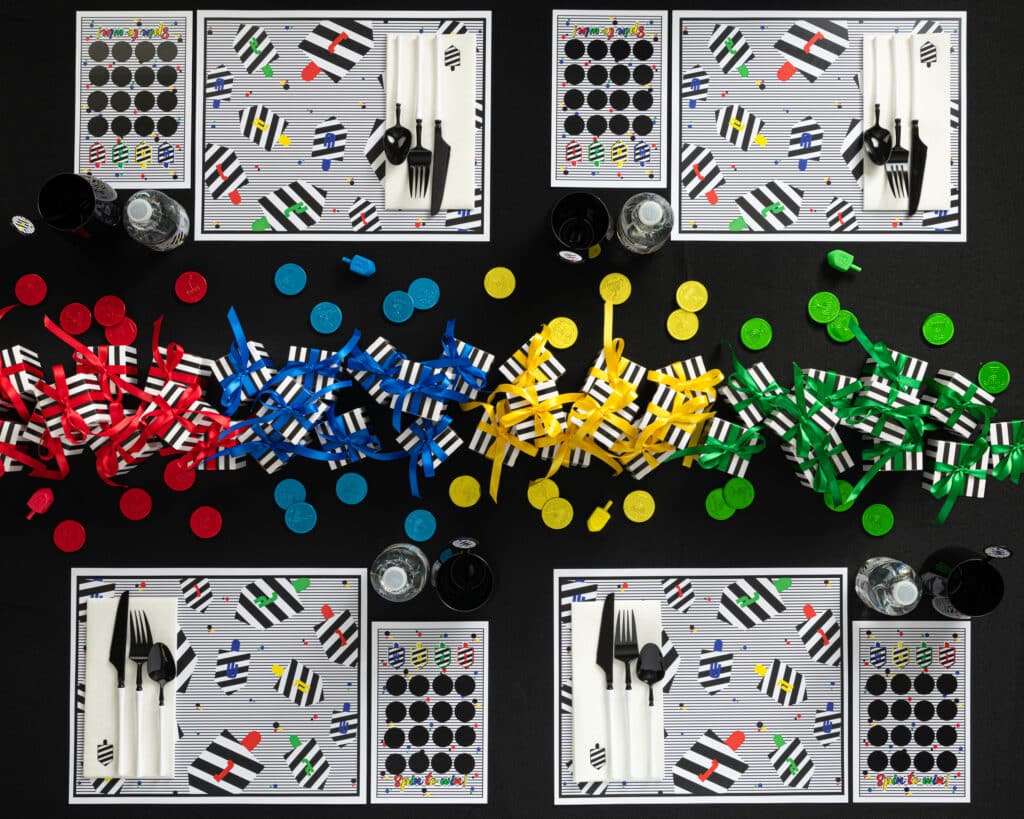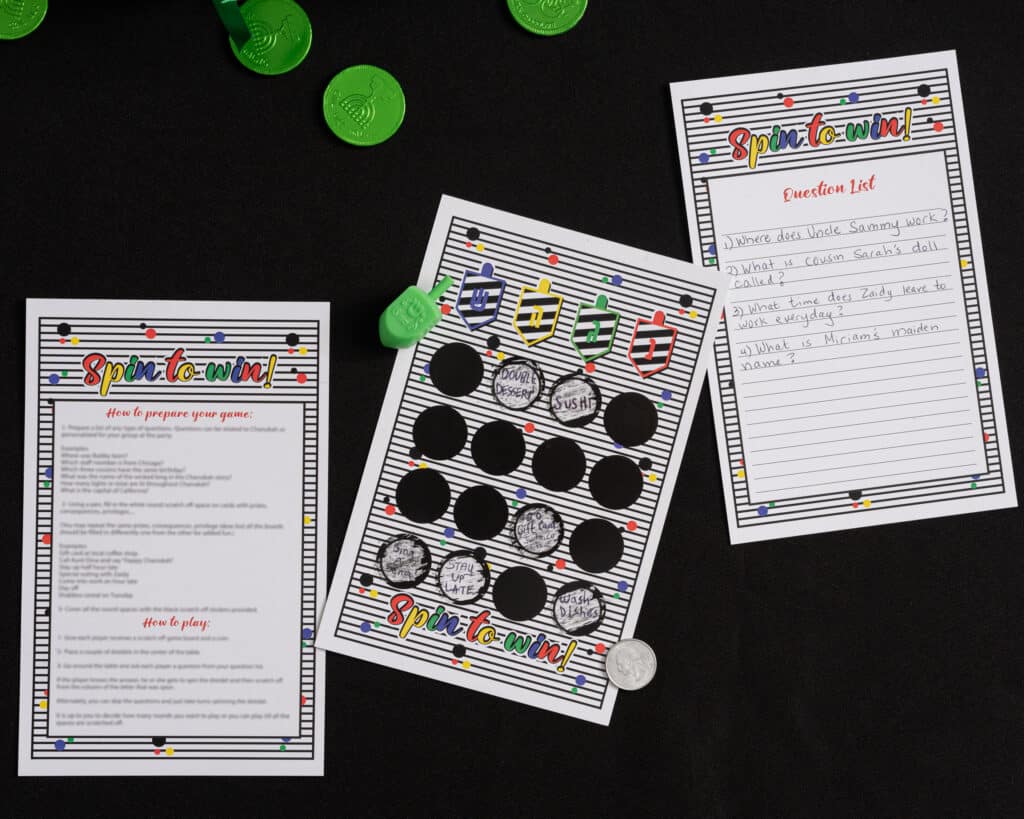 Want fun rather than classy? Then you're looking for the Geometric Dreidel Package. It comes with placemats, napkins, stirrers, and the custom "Spin to Win" game! (Yes, you get your table setting and entertainment in one package!). Items are available on their own or as a package.
Like with the Rose Package, water bottles are also available separately.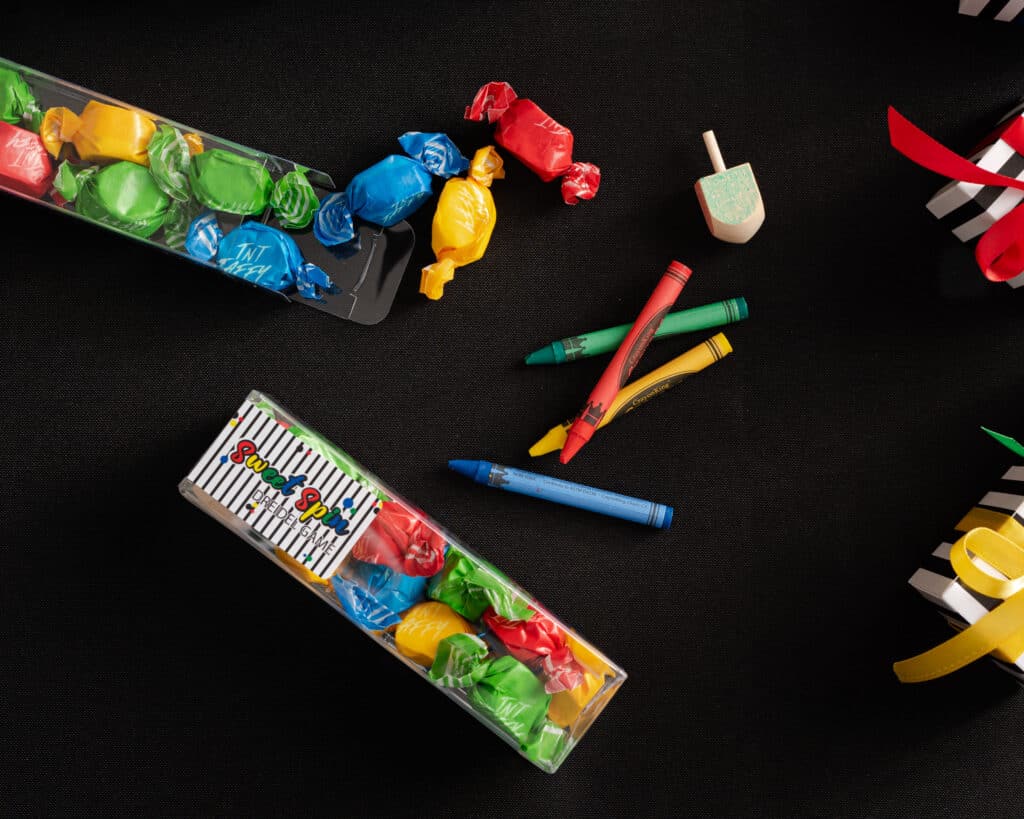 But we're not done. Parfetty has created another adorable custom game. Sweet Spin is both fun…and sweet at the same time. Order one set per player and it may be the highlight of the evening! (Sorry, we can't reveal the rules here!).
These party packages also make a great gift for the hostess! Or, if you're having a joint family party and you want to contribute something, taking care of the table setting really makes it easier for your hostess.
No matter what you choose, we're looking forward to celebrating with you!