Do you know a young woman who would love direction and inspiration in her work?
Just days after announcing a free mentoring program for young women and post-seminary girls contemplating their career choices, Eastern Union found itself flooded with inquiries from professional frum businesswomen offering to volunteer their services. Over 50 mentors are ready and available to help guide!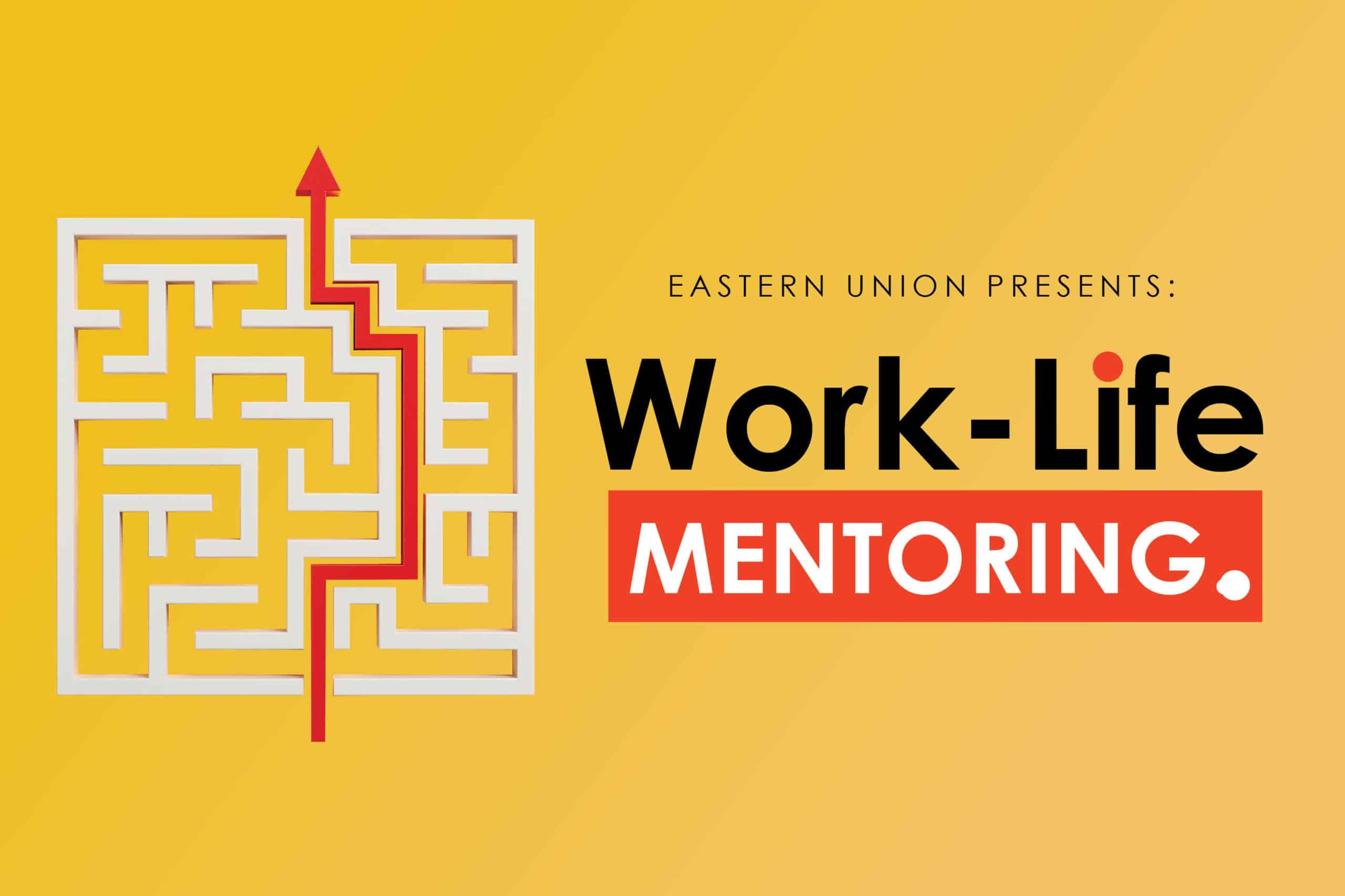 The Work Life Mentoring Program will offer daily live interviews on Zoom with mentors and provide participants with an opportunity to network with like-minded peers and dozens of successful women representing a variety of industries.  
 "While we weren't surprised to see the response from young women interested in taking part in the program, the quality and quantity of the mentors is truly inspiring," said Eastern Union president and co-founder Ira Zlotowitz.  "It is extremely gratifying to see so many mentors eager to help these young women choose the career path that is most suited to them by sharing their stories and offering insight and guidance."
The all-remote program will run for three weeks and offers tremendous flexibility, with hours that are compatible with every schedule and every job.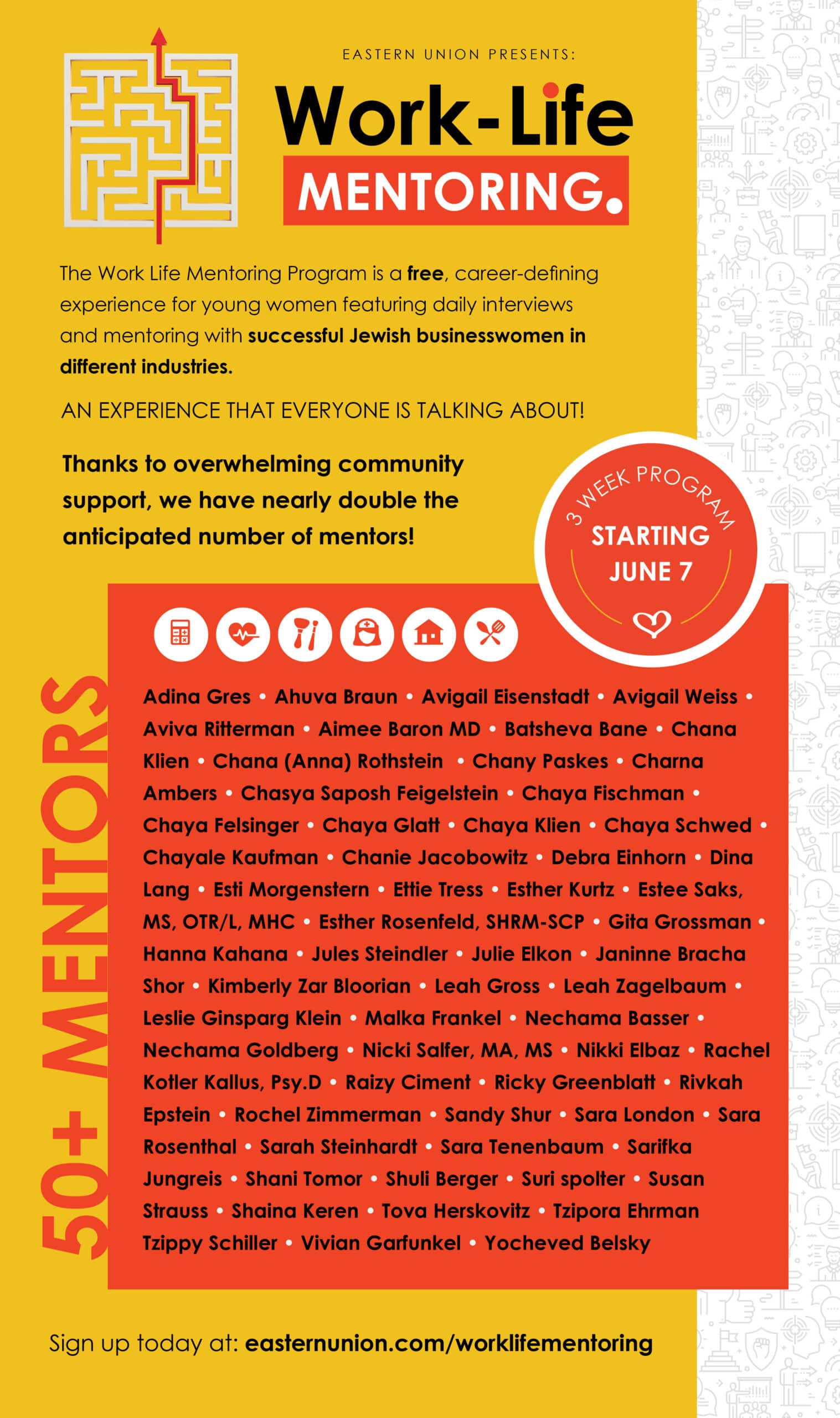 For Eastern Union, this is an opportunity to pay its successes forward, using its well-known training, mentorship, tools and technology to help the community in a meaningful way.  In addition to the live daily interviews, participants will also be able to interact with the mentors and each other on a TAG-approved communications platform.
Those who are unable to join the program on its June 7th start date will be able to catch up on any missed interviews by subscribing to the program's premium plan for a nominal fee which will provide access to recordings of the mentor interviews, full Slack channels and Eastern Union's video library of business training courses on business, sales, underwriting, research and real estate for a nominal materials fee.